Tennessee Alcohol and Drug Use Statistics
According to the Tennessee Bureau of Investigation (TBI), Tennessee ranks incredibly high for substance use among other states. For one, roughly 70,000 Tennesseans have an opioid use disorder (OUD).8 Among states reporting prescription drug abuse, Tennessee ranks third in the United States.8 It is estimated that at least 80% of all crime in the state is related to illicit substance use and trafficking.1
Some of the most current statistics regarding substance use in Tennessee include:1, 8, 9, 11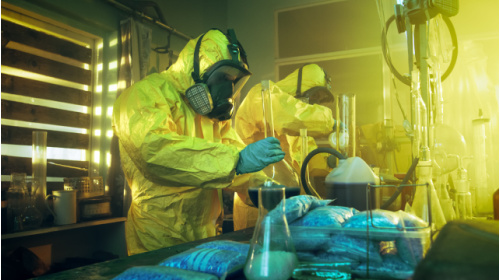 By current estimates, there are more than 800 methamphetamine labs operating throughout the state of Tennessee.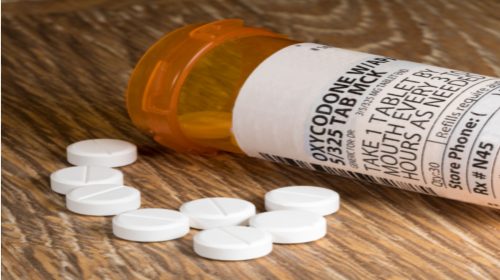 By the mid-2000s, residents of Tennessee illegally abused prescription opioids at higher rates than residents of any other state.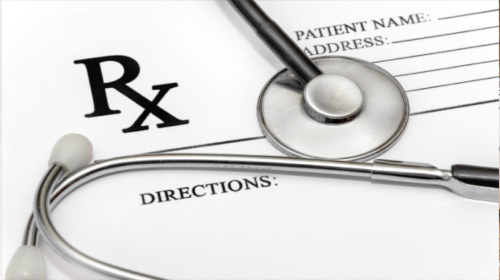 Since 2012, the total number of prescription opioids written in Tennessee (other than buprenorphine / Suboxone) has decreased significantly.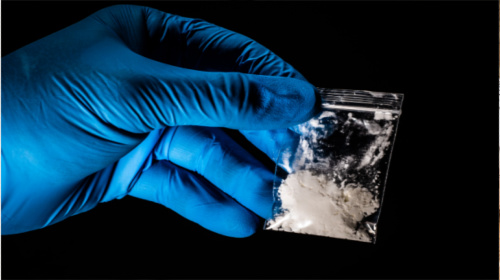 While reports of hydrocodone and oxycodone abuse in TN have decreased year over year, abuse of heroin, fentanyl, and fentanyl-like substances have spiked.
3,032
In 2020, a total of 3,032 opioid-related overdose deaths were reported in Tennessee. Around 75% of those deaths involved fentanyl.
3
Every day, at least three people die from an opioid-related overdose in TN – that's more than the state's number of daily traffic fatalities.13
During the mid-2000s, TBI crime labs documented the first cases of counterfeit opioid painkillers. The pills were disguised as oxycodone, but in reality, they were fentanyl.1 Heroin has become an increasing concern for TN, as there haves been a notable influx of the substance often mixed with fentanyl.1 Moreover, in the Nashville-Davidson-Murfreesboro-Franklin MS areas, the yearly average of individuals using illicit substances starting at age 12 is 218,000—representing 14.7% of the national average.2
Author's Insight
I got a crash course in Tennessee's lack of recovery resources while searching for treatment in 2010. As a state, we had one of the highest rates of opioid abuse in the country; I assumed we had equally high numbers of opioid treatment resources. But when I got online and searched for "treatment centers near me," all I found were private inpatient rehabs and cash-only outpatient programs charging almost $500 a month (not including medication costs). It took me two weeks to find an outpatient program I could afford and another month to be accepted from the waiting list. That's how I became an advocate for treatment expansion.
~ Nikki Seay
What is the Cost of Rehab in Tennessee?
Costs for alcohol and drug rehab in Tennessee vary depending on multiple factors. Consider the following when putting together a budget for a potential treatment center in Tennessee:
Treatment Type: Do you need a long-term residential (inpatient) program or an outpatient program?
Program Duration: How long will you be in rehab? Treatment programs typically range from 30 to 90 days, but can last longer if needed.
Amenities: What amenities do you want or need? Standard rehabs offer evidence-based treatment, but luxury programs tend to have on-site pools, gyms, spas, and more.
Location: Which part of Tennessee do you want to attend rehab? Costs vary significantly from metropolitan areas to more rural areas.
Private Health Insurance Coverage: Do you have health insurance? Providers cover some, if not all, costs associated with substance use treatment.
Funding: Are you eligible for state-funded programs, scholarships, or financing plans?
According to a 2020 profile compiled by the National Survey of Substance Abuse Treatment Services (N-SSATS), Tennessee rehab centers accept the following payment methods:7
Even if you lack insurance or the financial means to cover out-of-pocket costs, you still have options to access drug and alcohol rehab in Tennessee. Free and low-cost rehab is available, if you qualify.
Free or Low-Cost Rehab in Tennessee
Free and low-cost treatment in the Volunteer State is mostly provided by private nonprofits or for-profits. Among the 311 reported treatment centers, 143 offer treatment at the minimal amount, while 12 offer addiction treatment free of charge for everyone. Only 5 state and federal government facilities exist in Tennessee.7
State-funded rehabs are still regular, full-service facilities, but they offer free or low-cost treatment programs for substance use disorder. State-funded facilities receive their funding from state and federal government programs for low-income individuals. The state provides grant money and insurance programs like Medicaid (TennCare) and Medicare. Corporate donations and private scholarships also supplement these funding sources.
State-funded facilities provide medical detox programs, interim care if no beds are available, various forms of therapy, recovery housing, peer support groups, and virtual care. However, residents must meet eligibility requirements for this type of care, such as:
Proof of state residency and citizenship
Proof of income level (or no income)
Family size
Lack of health insurance
Does Insurance Cover Drug Rehab in Tennessee?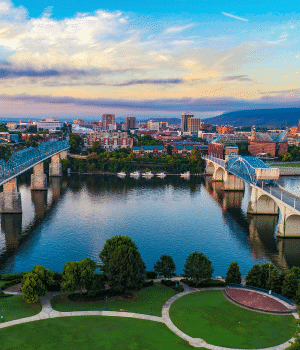 Under the Mental Health Parity and Addiction Equity Act (MHPAEA) of 2008, health insurance companies in every state must provide plans that include both substance use disorder and mental health benefits.3 This means that if you have insurance coverage, you should legally receive some level of coverage for addiction services in Tennessee.
Private Insurance
Private health insurance providers, such as United Healthcare, Cigna, Aetna, COBRA, Humana, and Blue Cross Blue Shield (BCBS), should cover at least the general costs of rehab and any needed mental health treatment.
Amount of coverage varies based on provider, insurance plan, and premiums. Check with your health insurance company first to get the specifics of your coverage.
Keep in mind: If you have insurance, but you choose a facility that isn't in-network, you may have to pay full price.
Medicaid
TennCare is Tennessee's Medicaid program. It provides healthcare coverage for Tennessee residents who are parents or caretakers of a minor, pregnant, elderly, or have a disability. To qualify for Medicaid, residents must meet income and resource limits.
The basics under Medicaid are:
Intervention assistance
Medical detox programs
Inpatient and outpatient care
Family counseling
Cravings medications and maintenance
Medicare
Medicare provides healthcare coverage for Tennessee residents 65 and older and those with certain disabilities. This government program includes coverage for addiction treatment under various plans. However, not all rehab facilities accept Medicare as a method of payment. The Tennessee State Health Insurance Assistance Program (TN SHIP) provides free counseling and assistance to Tennessee residents who qualify for Medicare, to help them understand and access these benefits.
Talk to Your Insurance Provider About Policy Coverage in TN
To find out how much coverage you have for substance use treatment, contact your insurance provider directly via the phone number on the back of your insurance card. The representatives will explain everything you need to know about your coverage and the type of treatment it can help you with, and which facilities are in-network.
How to Finance Drug and Alcohol Rehab in Tennessee
In many cases, insurance alone is not enough to cover the full duration and list of treatment needs. However, there are a few supplemental funding options for drug rehab.
Choose a Program That Offers Payment Plans: Most Tennessee rehabs offer monthly payment plans accommodating a number of financial situations. These payment plans work just like a typical loan, allowing you to make incremental payments for addiction treatment, rather than coming up with one lump sum before entering the program.

And just like a loan, you will likely pay interest or fees associated with the regulations of the facility. Each rehab has its own payment plan system, so you will need to check with each facility to see what types of payment plans they offer.v
Apply for a Rehab Scholarship: Rehab scholarships and grants are administered by individual treatment facilities. However, scholarship funding may come directly from the corporations that manage multiple private facilities. Nonprofit foundations are known to contribute to rehab grants and scholarships, which means you have several places to look for this type of funding.

It should be noted that rehab scholarships and grants are only given on an individual basis. This means that your financial situation and substance use disorder must be evaluated before the facility decides if you are eligible for this type of funding.

To determine if your facility of choice offers rehab scholarships, you should contact them directly. You also can find grant opportunities using the SAMHSA website.4
Find a Sliding Scale Rehab Program: Sliding-scale rehab programs are exactly what they sound like—programs that allow you to pay on a sliding scale. These programs offer more flexibility when it comes to paying for treatment as they allow you to make payments based on factors like your income, financial resources, the type of treatment you need, and your ability to make on-time and consistent payments.

Sliding-scale payments will also increase or decrease over time depending on the above factors.

To find out if your treatment facility of choice offers a sliding-scale payment option, you will need to get in touch with them directly. You can also browse through our directory or get in touch with one of our support specialists for more help.
Addiction Treatment Settings
Here is an overview of the different settings of treatment programs offered in the state, so you know what to expect.
Inpatient Rehab
Inpatient drug and alcohol rehab in Tennessee is the most common program among individuals recovering from substance use dependencies. Inpatient care requires that you stay either 30, 60, or 90 days—sometimes longer in more severe cases. During your stay at an inpatient treatment facility, you will be given a room with a bed, meals throughout the day, and a specific schedule to follow. Depending on the facility and what you can afford, you may get a private room or have a roommate. You may also get different amenities, like a rec room or a pool, depending on the type of facility.
When you first arrive at the inpatient facility, you can expect to have your personal belongings thoroughly searched while you fill out the necessary intake forms. This is to ensure that you are not sneaking in any items that are banned by the facility, including illicit substances, for your safety and the safety of all present.
You will also be evaluated and given a customized treatment plan. From there you will be required to attend your scheduled therapy, classes, and more.
Partial Hospitalization Programs
Partial Hospitalization programs (PHPs) are very intensive outpatient treatment programs. PHPs require several hours of treatment and therapy attendance daily, however, these programs operate outside of a residential facility. While they are designed for individuals who cannot commit to residential care due to certain obligations or a lack of availability within the facility, individuals are expected to fulfill their scheduled treatment requirements at the designated facility.
PHPs often serve as a transition from residential care. In some instances, individuals are required to complete inpatient care for 30 days before entering a PHP.
Intensive Outpatient Programs
Intensive Outpatient Programs (IOPs) work much like PHPs in that they require a certain amount of scheduled treatment and therapy each day. The main difference, however, is that rather than being an everyday fulfillment, IOPs typically only require an individual to attend treatment five days per week.
Standard Outpatient
Standard outpatient treatment, unlike PHP and IOS only requires a few hours of scheduled treatment and therapy each week—making them the least intensive of all the outpatient treatment options. However, they also require that individuals attend support group meetings for Narcotics Anonymous (NA), Alcoholics Anonymous (AA), or both.
Keep in mind that while peer support group meetings are typically required for all treatment programs, they are not a substitute for an actual treatment program. However, they are incredibly important for building a strong foundation of support, guidance, understanding, and forging long-term relationships with people experiencing similar struggles.
Telehealth and Online Addiction Treatment
Telehealth (virtual therapy) is a modern form of various health therapies that can make substance use treatment more accessible for individuals that have disabilities or live in isolated locations, making it too difficult to attend an inpatient or outpatient treatment program.
However, if you are someone who required a medical detox program and long-term residential care or even partial hospitalization, virtual drug rehab in Tennessee will not be able to provide you with the necessary support and medical attention needed to recover. Of course, in many cases, telehealth can round out your continuing therapies for the post-residential treatment or even complement your outpatient treatment program.
Medical Detox
Most substances work by chemically altering the neural pathways in your brain, which is what causes substance dependence. Eventually, the rest of the body starts to need certain amounts of the substance used most frequently to function properly. Without them, the body will go into a state of withdrawal, almost immediately.
Therefore, many people with substance use disorder will require a medically assisted detox to help rid their bodies of the initial chemical dependence before they can move on to the next part of their treatment program.
Withdrawal is a very stressful and painful ordeal. It can also be life-threatening for those coming down from substances like alcohol, barbiturates, and benzodiazepines,5 hence the need for a medically assisted detox that provides constant care and supervision. It also involves medication to aid in symptomatic and pain relief, and cravings control.
Withdrawal can last anywhere from a few days to several weeks, and its severity will depend on a laundry list of factors. For example, the type of substance or substances causing the dependency, existing mental or physical health conditions, and so on.
Regardless of the type of substance or substances used, detox is usually the first step in drug and alcohol rehab in Tennessee.
Specialized Rehab in Tennessee for Unique Populations
There are also options for specialized care when it comes to alcohol and drug rehab in Tennessee. Each program is purposefully designed to cater to certain populations to ensure the recovery outcomes for individuals that fall into these special populations.
Veteran Rehab
The Department of Veterans Affairs (VA) governs veteran-specific rehab facilities. These facilities specialize in providing the necessary medical, social, vocational, and rehabilitation therapies for returning soldiers who have been negatively impacted during their time of active duty.
LGBTQ+ Rehab
Members of the LGBTQ+ community struggle with substance use disorders at a higher rate, which doubles that of the general population.6 The factors contributing to this rate include vulnerability to ongoing discrimination, family rejection, stigma, and higher rates of depression.
LGBTQ+ rehabs have a strict focus on the needs of the LGBTQ+ community, addressing all the above factors.
Men-Only Rehab
Men and women are mentally, emotionally, and physically affected by substance use disorders in very different ways. Therefore, men and women also recover differently, which is why different treatment approaches are required.

Women-only and men-only rehab facilities allow individuals to receive treatment based on specific contributing factors leading to your respective substance use disorder.
Teen Rehab
Teen rehab focuses on the significant changes—psychological, physiological, and social—that adolescents experience that often contributes to their ongoing substance use.

These facilities are designed to address individual teenager needs to provide proper treatment. They also teach skills to cope with the various pressures that tend to trigger teens to seek out substances. You can find several teen rehabs in Tennessee according to the Adolescent Substance Use Disorders Services Program (ASUDSP).12
Should I Travel for Drug or Alcohol Rehab in Tennessee?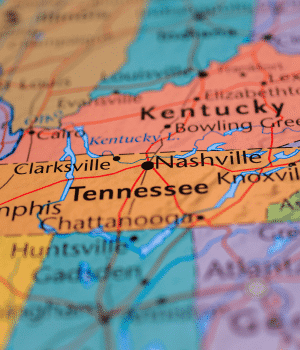 In some cases, traveling to a new state is much more beneficial as it allows individuals to get far away from the environment that made them become substance dependent in the first place. In other cases, it means moving closer to their family for additional support and feelings of safety.
Regional Considerations for Drug and Alcohol Rehab in Tennessee
Tennessee is separated into East, Middle, and West Grand Divisions. However, the Land of Blues also is divided into several major geographical regions, including the Blue Ridge, the Appalachian Ridge, the Valley Region, the Appalachian Plateau, the Highland Rim, the Nashville Basin, and the Gulf Coastal Plain.
Tennessee's most populous cities include Nashville, Memphis, Knoxville, Chattanooga, Clarksville, Murfreesboro, Franklin, and Jackson. And while they are not heavily populated, Gatlinburg and Pigeon Forge are popular travel spots for out of towners. Here, you will have close access to numerous parks and trailheads that lead into the Great Smokey and Blue Ridge Mountains.
The primary thing to consider when browsing Tennessee drug and alcohol rehabs is which setting will be best for your recovery. Remember that you are traveling for recovery, not vacation. Therefore, a populous city full of nightlife may not be the best choice. Figure out what brings you peace to narrow down your search.
Alcohol and Drug Laws in Tennessee
Tennessee lawmakers have enacted the following policies regarding substance use and addiction treatment:
Tennessee State Good Samaritan Law: In 2014, Tennessee became the 18th state to pass the Good Samaritan civil immunity law focusing on naloxone, the lifesaving medicine used in the event of an opioid overdose. Under this law, providers who prescribe naloxone to a patient, family member, friend, or another individual will be immune from any civil suits. Additionally, it allows the Department of Health to provide training on naloxone use. And the law protects anyone — even nonmedical personnel — from prosecution if they administer the medicine to someone experiencing an opioid overdose.
Tennessee Addiction Treatment Act: The Tennessee Addiction Treatment act maintains that any person who seeks medical assistance for themselves or someone else during an overdose event will not be subject to the following:
An arrest, charge, or prosecution for the possession or exchange of the substance and associated paraphernalia in question
Penalties for violations of restraining orders
Sanctions or violations of a condition of pretrial release, probation, or parole based on a substance violation
Tennessee Drug Treatment Instead of Incarceration Act: To promote recovery and decriminalize individuals with substance use disorders, Tennessee passed bill HB0881, the Drug Treatment Instead of Incarceration Act. Under this bill, nonviolent drug offenders are allowed to participate in a rehab program instead of serving time behind bars.
Tennessee Reentry Success Act: Tennessee also passed legislation known as the Reentry Success Act (RSA), which establishes one year of mandatory community supervision, meaning every individual released from state prison gets a minimum of one-year supervised re-entry integration. The RSA also makes it easier for parolees to obtain a variety of certificates, registrations, and occupational licenses (driver's license, barber or cosmetologist license).
Aftercare Options for Post-Rehab Recovery
Life after rehab can be a difficult adjustment. Once you complete inpatient treatment, a return to your old daily life can trigger cravings and tempt you to relapse. This is where aftercare is valuable.
Aftercare is essentially any type of ongoing care you receive once you leave rehab. During your inpatient treatment, you will come up with an aftercare plan to support your early recovery and help to prevent potential relapse. As you anticipate future challenges, you will counter with a ready solution to keep you on the right path.
Aftercare can include any one of the following elements:
Residing in a sober living home as you transition out of residential care
Attending local support group meetings like NA or AA
Continuing individual counseling
Participating in alumni programs at your rehab
Resources