Alcohol and Drug Abuse Stats in El Monte
Alcohol and opioid use are prevalent throughout El Monte. Some of the statistics around alcohol and drug use reported in 2020 in Los Angeles County include:1,4
25% of adults engaged in binge drinking
More than 5,000 injuries were due to alcohol-related collisions
There were 123 deaths due to alcohol-related collisions
Around 50,000 alcohol-related emergency department visits were recorded
3.7% of residents over the age of 12 misused prescription opioids
64% of drug overdose deaths involved prescription drugs, of which 88% involved prescription opioids
There were around 15,000 opioid-related emergency department visits
3.7%
3.7% of residents over the age of 12 misused prescription opioids
64%
64% of drug overdose deaths involved prescription drugs, of which 88% involved prescription opioids
15,000
There were around 15,000 opioid-related emergency department visits
While regularly using drugs and alcohol does not automatically lead to alcohol use disorder (AUD) or substance use disorder (SUD), it does raise your risk of developing one of these conditions.
How to Pay for Addiction Treatment in El Monte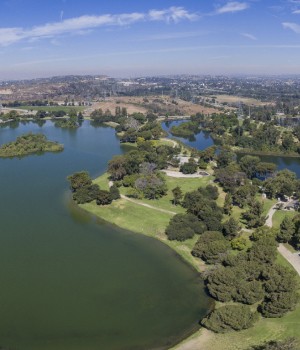 El Monte drug rehabs offer many types of quality treatment, varying costs, and ways to pay. The cost of rehab can range anywhere from free to thousands of dollars depending on factors such as:
Level of care (inpatient or outpatient)
Whether your treatment is short-term or long-term
What types of amenities are offered at the center
Specialized care provided for populations such as LGBTQ+ or military
Free Rehabs
If you search for "El Monte alcohol rehabs near me" or "drug rehabs near me," you will find many options for free and paid services. There are a few types of free rehabs:
State-funded rehabs that receive money from the government to offer treatment at no cost for those who cannot afford it
Grants and scholarships that cover costs for those who qualify
Free methadone clinics to treat opioid addiction
Some free drug rehab centers near El Monte include:
AEGIS Medical Center
Social Model Recovery Systems
Enki Youth and Family Services
Mid Valley Outpatient
If you are unsure whether a rehab center offers financial assistance, speak with someone on the treatment staff about grants, scholarships, and sliding-scale payments that may be available.
Private Insurance
Private insurance policies are offered through Blue Cross Blue Shield, Cigna, and many other companies. Most El Monte rehabs will accept payment through private insurance. Policies differ from person to person, so call your insurance provider to learn more about what your co-pays and deductibles for treatment will be.
Medicare and Medi-Cal
If you do not have private insurance, government-funded insurance programs are also available for certain eligible participants.
Medicare is available for American citizens over the age of 65 as well as those with qualifying disabilities. You can expect Medicare to cover the following:5
Opioid use disorder treatment
Both inpatient and outpatient programs
Screenings to assess for substance use disorders
Medication-assisted treatment
Individual, group, and family therapy sessions
Medi-Cal is a state-funded program offered to low-income individuals and families in California. Some of the treatments this program covers include:6
Cognitive behavioral therapy, along with other therapeutic interventions
Medication-assisted treatment
Youth treatment programs
Inpatient and outpatient services
Detox assistance
Visiting El Monte and Getting Around
Transportation
El Monte is very easy to travel to since there are several airports within 30 miles of the city. The nearest airport to El Monte is Long Beach (LGB) Airport which is 18.6 miles away. Other nearby airports include Burbank (BUR) (20.6 miles), Los Angeles (LAX) (23.6 miles), Ontario/San Bernardino (ONT) (24.7 miles), and Santa Ana (SNA) (28.7 miles).

Several transportation options are available in the city if you are not planning to have a vehicle of your own during your stay. You can use the local trolley within the city as well as the Foothills Transit system and the Metropolitan Transportation Authority (MTA) buses. El Monte also offers a service to seniors and disabled residents called Dial-A-Ride to transport them to appointments.
Whether you travel to El Monte or choose another location for rehab, seeking treatment is the best chance at recovery. If you or someone you love needs drug or alcohol rehab, please call 800-926-9037 (
Who Answers?) today to speak to a treatment support specialist about your options.
Resources