Alcohol and Drug Use Statistics in Concord, CA
Data from the California Department of Public Health and the Centers for Disease Control and Prevention shows that Contra Costa County is facing serious alcohol and drug use issues. Notable substance misuse, overdose, and treatment admission statistics include:1, 3, 4
Expert Insights

In 2017, the Round Rock-Austin area was named the drunkest city in Texas. With an excessive drinking rate of 22.3%, the area was the heaviest drinking metro region in the state, and among the heaviest drinking in the nation. So, what did we do next? In 2018, the Round Rock City Council extended alcohol service hours for bars and restaurants, allowing them to serve alcohol more hours per week. Did the residents of one of the drunkest towns in the country really need more access to alcohol? What we might need instead is more access to substance use treatment. There are only a dozen or so rehab facilities in Round Rock that offer treatment for alcohol use disorder, and only around five that offer detox. Let's make some changes so Round Rock is known for something more positive than drunkenness.

~ Kerry Nenn
How to Pay for Alcohol and Drug Rehab in Concord
You have several options for paying for alcohol or drug rehab in Concord. Whether you need inpatient or outpatient treatment, you can find a quality recovery program that meets your needs, regardless of your financial situation.
If you know you'll struggle to pay for rehab, you may be eligible for discounted or free treatment at:

State-funded facilities: These state-licensed facilities, which may include methadone clinics, get funding from the government to provide recovery therapies for California residents who cannot afford to pay for care.
Non-profit treatment facilities: These facilities get funding from various public sources, such as grants and donations. Many offer to work with patients, regardless of their ability to pay.
Sliding Scale Program: These recovery facilities base each patient's cost of treatment on their income. The lower a person's income, the less they ultimately pay for their treatment program. In some cases, treatment may even be free.
Once you have a list of local facilities, call each one to ask whether any form of financial assistance is available. You may also want to contact one or more of the following treatment centers in and near Concord that offer various forms of payment assistance:5
Ujima Family Recovery Services
Discovery House
The REACH Project, Inc.
Financing Addiction Treatment With Medicaid or Medicare
If you're a Medi-Cal, Medicare, or Contra Costa Health Plan (CCHP) beneficiary, your health insurance covers several medically necessary short-term and long-term addiction treatment services.6, 7 That means you can use your plan to help pay for treatment at Concord drug rehabs that accept your insurance. Currently, nine treatment facilities within 10 miles of Concord take Medi-Cal (California Medicaid), and seven take Medicare.5
If you don't have insurance and are interested in qualifying for one of these public plans, here's what you should know:8, 9
Medi-Cal: To be eligible, you must be a U.S. citizen and a California resident. You must also have an annual income at or below 138% of the federal poverty level for your household size.
Medicare: To be eligible, you must be 65 years of age or older and can sign up three months before your 65th birthday. You may also be eligible if you're a younger person with a qualifying disability.
Using Private Insurance to Pay for Rehab
If you have private health insurance, you may have partial or full coverage for addiction treatment services at one or more Concord drug and alcohol rehab centers. Currently, nine facilities within 10 miles of the city accept private insurance from various providers, including Aetna, Anthem Blue Cross, Beacon Health, Kaiser, and several others.
Keep in mind that even if you have a health plan, you may still be responsible for paying a deductible or copay out of pocket. Your plan may also have limitations on the types of therapies it covers or the length of the program it will pay for. If you're unsure what your benefits and out-of-pocket expenses look like, call the number on the back of your insurance card to get a breakdown of your coverage. You can also ask for a list of drug and alcohol rehabs in Concord that accept your plan.
Levels of Substance Abuse Care
Multiple levels of care exist for addiction treatment. Some California residents require all levels of care during their journey to recovery, while others receive only the less intensive options.
Medical Detox: Detox is the process of removing drugs or alcohol from your system, safely and comfortably, in a supervised medical setting. Many people choose a medical detox program to prevent severe withdrawal symptoms. This is often the first step in the treatment process, completed before transitioning into formal treatment services.
Inpatient Drug and Alcohol Rehab: Inpatient or residential treatment involves living at a facility to receive 24/7 care. A combination of treatment interventions is provided, including individual and group therapy, nutritional counseling, and medication.
Partial hospitalization programs (PHPs): PHPs allow California residents to live at home while attending treatment at a hospital. They often receive many of the same treatments as inpatient care but can return home during non-treatment hours.
Intensive Outpatient Programs (IOPs): A step down from a PHP, IOPs allow California residents to attend counseling several days each week while spending the rest of their time at home, working, or fulfilling other obligations.
Standard Outpatient: As the least intensive treatment option, standard outpatient care is appropriate for California residents who are highly motivated and have a strong support system. It involves just one or two hours of treatment per week.
Relapse Prevention: Aftercare, or relapse prevention, provides ongoing support after a rehab program is complete. Aftercare may include 12-step groups, non-12-step groups like SMART Recovery, ongoing therapy, sober living homes, and more.

Traveling for Drug and Alcohol Rehab in Concord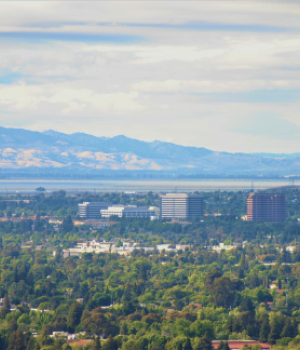 If you currently live in a location outside Concord and are thinking about traveling to the city for an inpatient or outpatient addiction treatment program, here's what you should know:10, 11
If you plan on flying in or out, Oakland International Airport is roughly 30 miles from Concord. San Francisco International Airport is approximately 40 miles from the city.
If you need lodging, you'll find nine hotels in Concord, each of which holds "Clean & Safe" certification from the California Hotel Lodging Association.
Concord is fairly walkable and bikeable, but you'll likely need motor transportation to get around the more sprawling areas of the city efficiently.
Concord has two Bay Area Rapid Transit (BART) stations. At either one, you can hop on a public transit train that can take you through the East Bay and South Bay areas. BART also connects to the San Francisco Peninsula area.
Concord's County Connection Bus Line operates a fleet of more than 100 fully accessible public transit buses and paratransit vehicles that run seven days a week.
Popular area attractions include Mount Diablo, Pixieland Amusement Park, Six Flags Hurricane Harbor, West Wind Drive-In Movie Theater, and the Concord Jazz Festival.
Concord is known for having the best authentic Mexican food in the East Bay area. If you love Mexican fare, check out the city's Taco Trail, which is home to nearly 40 family-owned eateries.
California Alcohol and Drug Laws
California laws include the following policies regarding substance abuse:1,2,3,4,5
California Employee Protections for Drug or Alcohol Rehab: California's labor code requires employers with 25 or more employees to provide accommodation to staff who voluntarily choose to attend alcohol or drug rehab. This may include unpaid time off or use of sick or vacation time. Employees who wish to request time off for addiction treatment may be able to request it under the Family and Medical Leave Act or the California Family Rights Act.
Substance Abuse and Crime Prevention Act: This act provides treatment opportunities for individuals who are convicted of non-violent crimes. Eligible offenders may serve their time in drug treatment rather than in prison.
California Government Prevention and Care Services: Senate Bill 110 expanded these services to include contingency management (an incentivized treatment program) as a benefit covered under Medi-Cal. Patients who demonstrate substance-free behavior, such as drug-free urine tests, are rewarded with vouchers or gift cards.
California Ethical Treatment for Persons with Substance Use Disorder Act: This protects drug addiction treatment clients by requiring treatment providers to adopt a client bill of rights, to ensure all individuals receiving addiction care are treated with dignity, honesty, and respect.
California's Good Samaritan Law: This law encourages California residents to call 9-1-1 if an overdose is suspected. It protects individuals who seek emergency medical care for overdose from legal repercussions for possession of a controlled substance/drug paraphernalia or providing alcohol to minors.
Whether you're looking for accredited outpatient or inpatient drug rehab centers in Concord, our team is standing by to help you explore your options. Call us anytime at 800-405-1685 (
Who Answers?) to speak with a treatment support specialist who can help you find local addiction recovery programs that meet your unique needs.