Expert Insights

My heart aches when I see how the pandemic has killed so many people, not just through COVID-19 but through the people coping with drugs. Even though the CDC says that overdoses are decreasing, they are still tragically high and, in some states, people are still overdosing at alarming rates. I read in the news recently that Washington state has seen a spike in overdoses and I feel that the government is not doing enough to combat the problem. Having lost friends due to overdoses, I'm inclined to support the move to make Narcan — the opioid overdose reversal drug — available over-the-counter, a decision the FDA is thought to approve by spring 2023.

~ Olivia Pennelle
Top 5 Drug Rehabs in Washington
Below are the top five addiction treatment centers in Washington based on the following criteria:
Offering evidence-based treatment
Accreditation
Certifications
Client testimonials / reviews
Northpoint Washington Edmonds
Northpoint Washington Edmonds offers high-quality, evidence-based rehab programs for teens and adults in Edmonds, Washington. Their programs address mental health concerns along with treatment for addiction. Both teen and adult tracks are available.

Northpoint Washington Edmonds specializes in:

Detox
Drug and Alcohol Rehab
Relapse Prevention
Psychiatric Support
Dual Diagnosis

Treatment and programs are supported by:

The Joint Commission
LegitScript Certified

Location and contact information:
7416 212th Street Southwest
Edmonds, WA 98026
(888) 663-7106
VA Puget Sound Health Care System Seattle VA Medical Center
VA Puget Sound Health Care System offers addiction treatment in Seattle, Washington. Their program includes counseling, group therapy, and medication as needed.

VA Puget Sound Health Care System Seattle VA Medical Center specializes in:

Detox
Inpatient
Outpatient
Gender Exclusive and Gender Specific Treatment
Psychiatric Care

Treatment and programs are supported by:

U.S. Department of Veteran Affairs

Location and contact information:
1660 South Columbian Way
Seattle, WA 98108
(206) 764-2007
The Recovery Village Ridgefield
The Recovery Village Ridgefield is an addiction and treatment center in Ridgefield, Washington. They offer comprehensive addiction treatment with a focus on co-occurring mental health disorders. Residential, partial hospitalization, and outpatient programs are provided.

The Recovery Village Ridgefield specializes in:

Detox
Inpatient
Outpatient
Medication Assisted Treatment
Aftercare
Teletherapy
Co-occurring Disorders

Treatment and programs are supported by:

National Association of Addiction Treatment Professionals

Location and contact information:
888 Hillhurst Road
Ridgefield, WA 98642
(360) 857-0007
Free by the Sea
Free by the Sea offers alcohol and substance addicted individuals in the Ocean Park, Washington area. Their programs include treatment tracks for men, women, and young adults. For those who cannot make it in person, telehealth is available.

Free by the Sea specializes in:

Detox
Inpatient
Intensive Outpatient
Intervention
Men's Program
Women's Program
Family Education
Teleheatlh

Treatment and programs are supported by:

Location and contact information:
25517 Park Avenue
Ocean Park, WA 98640
(844) 906-2300
Sundown M. Ranch
Sundown M Ranch offers a multi-faceted approach to care, including withdrawal management, residential treatment, and outpatient services. Their services promote patient centered integrated care that focuses on the mind, body, and spirit.

Sundown M. Ranch specializes in:

Detox and Withdrawal Management
Medication Assisted Treatments
Psychotherapy
Trauma-informed Care
Onsite School Program
Family Program

Treatment and programs are supported by:

LegitScript Certified
The Commission on Accreditation of Rehabilitation Facilities
National Association of Addiction Treatment Professionals

Location and contact information:
2280 State Route 821
Yakima, WA 98901
(800) 326-7444
Does Washington Have an Alcohol and Drug Problem?
In 2021, 13.5% of adults in Washington said they used drugs (excluding cannabis) for nonmedical reasons.1 Among these users and their preferred substances:1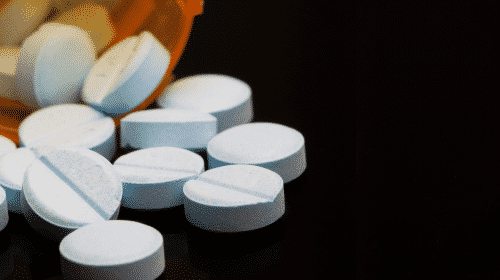 Illicit drugs were the most used category (8.5%), followed by prescription medications (6%), prescription opioids (5.7%), and illicit opioids (2.1%)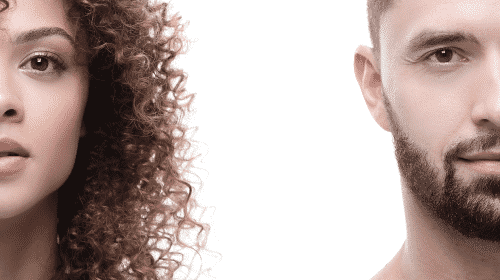 Men (13.8%) used drugs only slightly more than women (13.3%)
People earning less than $25,000 per year had higher rates of drug use (29.7%) than those in higher income brackets (17.8% and 9.3%)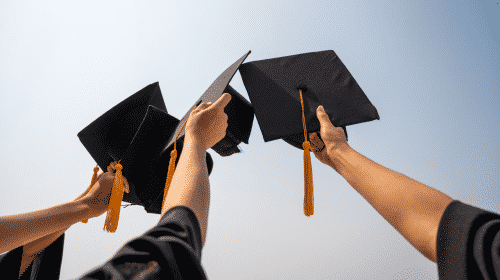 People who did not complete high school reported lower rates of drug use (7%) than high school graduates (15.7%)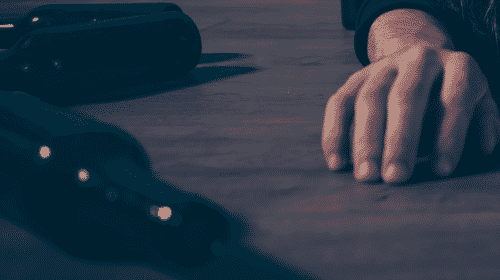 In 2020, about 17.2% of adults in Washington reported excessive drinking, including past-month binge drinking or heavy drinking.2
In 2020, about 17.2% of adults in Washington reported excessive drinking, including past-month binge drinking or heavy drinking. This figure was nearly identical to the national average of 17.6%.2
Other 2020 statistics related to drinking in Washington include:2
Nearly 23% of adults between the ages of 18 and 44 engaged in excessive drinking
Men engaged in more excessive drinking (20%) than women (15.2%)
People who made $75,000 or more per year engaged in the most excessive drinking behaviors
High school graduates had the highest rates of excessive drinking (18%) compared to college graduates (16%)
Although not everyone who engages in excessive drinking or drug use has an addiction, it is a risk factor for developing substance use disorder. Substance use also increases the risk of other health conditions, including alcohol poisoning, learning and memory problems, liver disease, and cancer. People who use substances may be at higher risk for unintentional injuries and violent incidents.
How Much Does Rehab Cost in Washington?
If you are looking for addiction services in Washington, you may find that the cost can vary widely. Your out-of-pocket expenses will depend on multiple factors, including:
Type of rehab (inpatient vs. outpatient)
Location
Insurance plans accepted
Amenities and features (luxury vs. standard)
Length of treatment stay
In a general trend, inpatient or residential rehab costs more. Inpatient treatment includes the price of staying on site, with meals, therapy, and other services provided. Choosing a luxury treatment center or an executive rehab will drive up costs also. Those facilities have enhanced on-site amenities, so prices are higher than standard programs.
If you are concerned about cost, you can find free, low-cost, or sliding-scale facilities in Washington. Some facilities offer payment plans, so you can pay over time instead of making one large payment at the start of treatment.
If you have health insurance, your policy will pay for some portion of treatment. Under the Affordable Care Act (ACA), insurance must cover some rehab. Private insurance, Medicaid, Medicare, or military insurance will all include addiction treatment. Check the specifics of your plan to verify what facilities, services, or providers are covered. Not all facilities accept every type of insurance, so you must confirm that your chosen rehab is covered by your policy. Either the facility or your insurance company can provide that information.
Are There Low-Cost and Free Rehabs in Washington?
There are no state-operated rehab facilities in Washington. The state does keep lists of approved centers that provide addiction recovery and mental health treatment.
Washington has a state medical program called Apple Health. Many rehab facilities accept Apple Health coverage. Apple Health patients who are pregnant, have given birth within the past 12 months, or who use IV drugs get priority for rehab access.
How to Pay for Alcohol or Drug Rehab in Washington
If you do not have insurance, some private or nonprofit treatment facilities will work with you on paying for treatment. Check facility websites or call to ask if they provide:
No-cost services
Sliding-scale payments based on income level
Payment assistance
The treatment center will discuss your financial concerns with you directly. Their staff will tell you about any assistance they offer and help you set up a payment plan so you can get the treatment you need.
In addition, your employer may have programs to help you pay for treatment. Check if your workplace has an Employee Assistance Plan that includes treatment for addiction.
Choose a Program that Offers Payment Plans: The total cost of rehab can be large and might be difficult for you to pay all at once. Facilities understand this; some will let you spread payments out over time. The center will work with you and your insurance company to determine your out-of-pocket share of the costs. They will offer you a schedule for paying that amount in smaller installments. You may have to make a large payment at the start of treatment and follow with smaller monthly payments.
Apply for a Rehab Scholarship: Some nonprofit organizations or treatment centers may have scholarships or grants to help you pay for treatment. You can learn more about these options by speaking to staff at the rehabs. SAMHSA also provides several resources on grants and scholarships.10, 11
Find a Sliding Scale Rehab Program: Many Washington rehabs charge only as much as patients can pay. This is known as a sliding scale. The treatment center staff will ask you about your income, savings, and any insurance you have. You likely need to provide proof of income and identity, as well as other paperwork. They will adjust your fees based on your financial status. Persons with low incomes are charged less than people with higher incomes.
Differences Between Inpatient vs. Outpatient Drug or Alcohol Rehab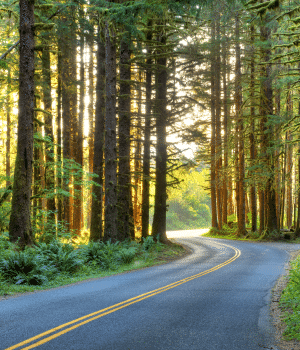 Inpatient rehab refers to a program where you live at the facility during treatment. Inpatient programs commonly last 30, 60, or 90 days. In some cases, longer stays are helpful for continued treatment.
Not all inpatient programs work the same way, but many rely on similar best practices for treating addiction. The staff will give you a schedule of daily activities, and you will be closely supervised. You will be expected to participate in several activities such as:
Individual therapy, such as cognitive behavioral therapy (CBT)
Group counseling
Family therapy
Peer support group meetings
Drug education and relapse prevention classes
Medication maintenance
Aftercare planning
Outpatient rehab is treatment that you attend on a particular schedule, but you do not stay at the facility. This type of treatment is more flexible and allows you to keep working while attending. You can live at home while undergoing treatment.
If you participate in outpatient rehab, you will go to a facility for counseling sessions. Less intensive programs consist of a few hours of care per week. More intensive treatment may require partial hospitalization programs (PHPs) where you spend several hours each day at the facility.
Many people find it helpful to supplement outpatient treatment with other programs like Alcoholics Anonymous (AA). These meetings are run by peers and offer guidance, support, and encouragement for those in recovery. Washington has an extensive network of AA meetings.
Benefits of Inpatient Addiction Treatment
Inpatient treatment is often considered the best option for long-term recovery. These programs offer detox, with medical staff to care for you during withdrawal. The immersive environment allows you to focus on recovery. It can be the best way to prepare you to stay sober after returning to your everyday life.
Being under supervision in a rehab facility leaves few opportunities for relapse. There will be a variety of counseling activities to help you work on physical and mental recovery.
While you are in treatment, the staff can help you identify elements of your home life that will need to change. They can help make arrangements for a safe return home when you leave the facility.
Benefits of Outpatient Addiction Treatment
Outpatient treatment is an option if you do not need round-the-clock medical supervision during detox and you have enough support in your daily life to encourage your recovery. Outpatient treatment is less disruptive to your life; you get the treatment you need while managing work, family, and school obligations.
Types of Alcohol and Drug Rehab in Washington
Not all rehab facilities are identical, which leaves plenty of options when choosing a facility. You may do best in a program that aligns with your interests or values. Washington has centers that specialize in holistic treatment, faith-based treatment, or treatment for people who require certain amenities.
Holistic Rehab Holistic rehab refers to centers that combine evidence-based treatments with alternative or complementary treatments. Holistic facilities focus on physical, mental, emotional, and spiritual balance during and after treatment. They might offer acupuncture, massage, aromatherapy, hypnotherapy, guided meditation, and diet and nutritional interventions. Experts generally agree that holistic methods work best when practiced alongside traditional detox and treatment.
Christian and Faith-Based Rehab If you have a strong commitment to religion, you may feel most supported in a faith-based treatment program. Typically, faith-based facilities use evidence-based treatment methods and also provide opportunities for worship and religious practice.

Some faith-based facilities may not employ typical treatment methods. Be sure to learn about the facility and how they address addiction treatment before you commit to their methods.
Luxury Rehab Luxury rehab is usually a higher-cost option that offers greater comfort, amenities, and privacy than typical facilities., They may also provide a wider range of treatment options. Luxury rehab facilities might be located in sought-after places, such as near the ocean or the mountains. The facility itself may look more like a resort than a medical facility. They may boast amenities like gourmet food, fitness, swimming, yoga, or spa services.
Executive Rehab Executive rehab is meant for people who want inpatient treatment but cannot disconnect from work responsibilities. While traditional treatment facilities usually limit or prohibit the use of phones and computers, executive treatment permits people to stay connected to their workplaces. In some cases, business travel is allowed during treatment as well.
Dual Diagnosis Rehab
Addiction is a risk for people who have additional mental health disorders such as anxiety, depression, or PTSD. Anyone diagnosed with a co-occurring mental health condition should find treatment that addresses all of their needs regarding both addiction and mental health.
Depression and Addiction
As many as 21 million adults struggle with depression.3 It is common for people who have issues with substance abuse to have a diagnosis of depression also. Managing symptoms of co-occurring depression should be a goal of treatment. Antidepressant medications may alleviate symptoms and make it easier to make progress with addiction recovery.
Anxiety and Addiction Anxiety is a very common co-occurring disorder. It is the most common mental health condition among US adults.4 People who suffer from anxiety disorders may be two to three times likelier to suffer from alcohol and drug use disorders, too.4 Finding a treatment facility that can treat anxiety as well as addiction may improve long-term recovery. Some people benefit from medication to manage anxiety symptoms.
PTSD and Addiction
Post-traumatic stress disorder (PTSD) is classified as a trauma and stressor-related disorder. PTSD occurs after experiencing a highly traumatic event such as war, physical or sexual assault, a natural disaster, death, or an accident. Veterans are especially vulnerable to PTDS. Symptoms of the disorder could lead to addiction if you start using substances as a way of self-medicating. Inpatient therapy is helpful for people with co-occurring PTSD and addiction because it allows patients and staff to manage triggers for PTSD symptoms. Some people with PTSD benefit from medication for depression or anxiety as well.
Bipolar Disorder and Addiction
Bipolar disorder is characterized by extreme moods, moving between highs and lows. Experts have noted that people with bipolar disorder have high rates of addiction, but the connection is not clear. Most people with bipolar disorder will need medication to stabilize their moods in conjunction with treatment for their addictions.
Personality Disorders and Addiction
Borderline personality disorder (BPD) is a serious mental disorder that affects moods, behavior, self-image, and functioning. It is estimated to affect up to 5.9% of the general population. People with borderline personality disorder display emotional instability, impulsive behaviors, and intense fears of abandonment. It is critical to find a rehab with expertise in borderline personality disorder. People with BPD will need psychotherapy to address their condition as well as treatment for their co-current addiction.
What Therapies Are Used in Addiction Treatment?
There are multiple evidence-based therapy strategies for managing addiction. Many combine several different types of therapy, all designed to help patients address the cause of addiction and change behaviors going forward.
Cognitive Behavioral Therapy
Cognitive behavioral therapy (CBT) is a widely-used form of discussion therapy. The therapist teaches the patient to connect their thoughts to behavior patterns. After that, the goal is to disrupt negative patterns, such as the misuse of drugs or alcohol. Counselors help patients learn new responses to their thoughts and emotions without falling back into addictive behaviors.
Dialectical Behavior Therapy
Dialectical behavior therapy, a variation of CBT, is used to treat extremely negative or self-destructive behaviors.4 Therapists work with patients on coping with negative emotions and changing harmful behaviors.

Motivational Enhancement Therapy
Motivational enhancement therapy seeks to help patients identify their own ambivalence regarding substance use and develop internal motivation to change behavior. Therapists work with patients to set goals, strategize behavioral changes, and develop an ongoing structure to motivate them to avoid substance use.

Contingency Management
Contingency management uses positive reinforcement events to reward desired behavior. The goal is to reroute reward pathways in the brains so that patients learn to respond positively to rewards other than substances. For example, patients get rewards after a negative drug test to reinforce the idea that not using brings good outcomes.

Group Therapy
Group therapy is an exercise where multiple people engage in therapy exercises facilitated by a counselor. Groups consist of a small number of people, and the facilitator leads cooperative discussions about finding solutions to addiction-driven behaviors.

Family Therapy
Family can play a positive role in addiction treatment. Some family therapy has patients meeting with family members under the guidance of a therapist. Counselors may also provide education for family members so they learn to support and encourage their loved ones during recovery.
Should I Travel in Washington for Alcohol or Drug Rehab?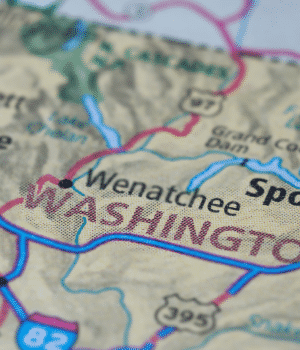 Choosing the location for rehab is ultimately up to you and your treatment priorities. Here are some reasons you may want to consider completing rehab in Washington:
Preference for the climate of Washington
Needing a change of scenery
You cannot get the treatment you need in your home state
Having family or friends who live in Washington and who are supportive
Your insurance covers treatment in Washington
Regional Considerations in Washington
Like the rest of the Pacific Northwest, Washington is a popular destination for travelers who enjoy everything from beaches to mountains to museums and restaurants. It is also home to hundreds of facilities for addiction treatment.
If you want to stay in a city, Seattle is known as a world-class city for music, art, and culture. It is close to an airport, which makes it accessible for visitors. The diverse population of the city means you are likely to find providers who speak various languages and treatment that is culturally sensitive.
The areas outside big cities are famous for their natural beauty. The state is home to the Pacific Crest Trail, beaches, and forests. Hiking and camping enthusiasts may enjoy rehab that lets them get out into nature as part of their recovery. Choosing a treatment center outside a busy city can help your focus on your health.
What Are The Alcohol and Drug Laws in Washington?
The drug laws in Washington have gone through changes in recent years. Possession of small amounts of marijuana is legal, but possession of other drugs and drug paraphernalia is still a crime. The number of illicit substances in your possession will determine if the crime is a felony or a misdemeanor.
Jail time for drug crimes is determined by sentencing formulas.5 You might receive additional time if you were caught selling to a minor, possessing drugs near a school, or committing a drug crime in the presence of a child.6
Some people are eligible for alternative sentencing.7 If your crime was a first offense, non-violent, and did not involve driving under the influence, you may be able to get court-ordered rehab instead of jail time. You may work with a drug court that will oversee recovery and make sure you comply with the terms of your sentence.8
Washington has a Good Samaritan law for assisting someone during an overdose.9 You will not be prosecuted for possession of drugs if you call for assistance during an overdose.
There is fairly broad access to naloxone in Washington. The state allows anyone at risk for having or witnessing a drug overdose to obtain naloxone and administer it. This includes people who use opioids, family members, friends, and professionals who work with people who have an overdose risk.
Doctors may prescribe naloxone directly to an organization such as a police department, homeless shelter, or social service agency so they have the medication on hand. Some pharmacies participate in take-home naloxone programs that allow them to sell the medication without a prescription.