Alcohol and Drug Use Statistics in El Cajon, California
According to the United States Justice Department, San Diego County is a national epicenter for fentanyl trafficking. But fentanyl isn't the only substance of concern in El Cajon and throughout the county. Recent substance abuse statistics include:1,3,4,5,6
10,340
Approximately 10,340 individuals were admitted to addiction treatment in 2020. Most of them were treated for methamphetamine, heroin, alcohol, opioid, and cocaine use.
2,375%
From 2016 to 2021, San Diego County saw a staggering 2,375% increase in fentanyl-related fatalities.
1,300
In 2021, roughly 1,300 county residents lost their lives to a drug overdose—nearly 53% of those deaths involved opioids and roughly 50% involved methamphetamine.
Paying for Alcohol and Drug Rehab in El Cajon, California
The cost of alcohol or drug rehab in El Cajon may seem high, but no matter your financial situation, you have options for getting help. Most local rehab centers take multiple forms of payment and several provide reduced-cost or free treatment services to individuals experiencing serious financial difficulties.
Low-Cost and Free Treatment Options in El Cajon
If you need treatment but can't afford it, you may qualify for a discounted recovery program at one of the following types of rehab facilities:

State-funded rehabs: If you're a California resident and can prove financial need, you could be eligible for reduced-cost or free rehab at a facility that receives government funding to operate.
Sliding scale treatment centers: These rehab facilities base your treatment costs on your income, only requiring you to pay what you can realistically afford. If you have very little or no income, treatment may even be free, depending on the facility.
Methadone clinics: If you have an opioid use disorder, you could qualify for low-cost or free medication-assisted treatment (MAT) at one of these clinics. Many of them receive government funding to help individuals with limited resources.
Alcohol and drug rehab centers in and near El Cajon where you may be eligible for low-cost or free treatment include:7
McAlister Institute
El Cajon Comprehensive Treatment Center
Teen Challenge of Southern California
The Bridges of San Diego
Pay for Treatment With Private Health Insurance
Most private insurance plans, including employer-sponsored and Healthcare Marketplace plans, provide at least partial coverage for various outpatient and inpatient addiction treatment services.8
However, most plans have a provider network. If this is the case, you must select an in-network drug or alcohol rehab in El Cajon to maximize your coverage. Within 10 miles of the city, you'll find 10 rehab facilities that accept private insurance from several major providers, including Aetna, Humana, Beacon Health, AmeriHealth, and others.
To find these facilities, you can perform an online search for "local drug and alcohol rehab." Then call the treatment centers in your search results to ask if they take private health plans and verify your coverage. You can also call your provider to get a list of El Cajon alcohol rehabs and drug rehabs that take your insurance.
Use Medicaid or Medicare to Pay for Rehab
California Medicaid (Medi-Cal) provides low-cost and free health coverage for low-income state residents and their dependents, pregnant persons, and people with certain disabilities.9 Medicare provides low-cost health coverage for U.S. residents aged 65 and older, as well as some younger individuals with certain chronic disabilities.10
Both of these government-sponsored health plans cover a wide range of substance abuse treatment services, including:11, 12
Withdrawal management (detoxification)
Inpatient treatment
Outpatient rehab programs (PHPs, IOPs, and standard)
Individual and group therapy or counseling
Medication-assisted treatment
Assessments and treatment referrals
Therapy for co-occurring mental health disorders
If you have either of these public insurance plans, you can use it to partially or fully cover your treatment costs at Medicaid- and Medicare-approved drug rehab centers. Within 10 miles of El Cajon, you'll find at least 15 facilities that take Medicaid and at least 10 that accept Medicare.7
Traveling to El Cajon: Where to Stay, Things to Do, and How to Get Around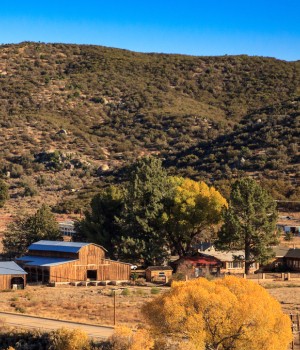 Do you want to visit a loved one in a drug or alcohol rehab in El Cajon? Are you interested in traveling to the city for treatment? Here's what you should know about getting to El Cajon, lodging options, transportation, and local attractions:13
Airports: If you want to fly into the city, San Diego International Airport is just 25 minutes southwest of El Cajon by car.
Public transportation: If you need access to public transit, San Diego County's Metropolitan Transit System operates at least 12 fixed bus routes that serve the El Cajon location. The county's RideFACT service also provides affordable transportation for seniors.
Lodging: You'll find several affordable, 2- and 3-star hotels in El Cajon. If you're looking for more luxurious accommodations, you can find 4- and 5-star hotels in nearby San Diego, roughly 16 miles away.
Walkability: You can get around some parts of downtown El Cajon on foot, but traveling by vehicle is much more efficient.
Local attractions: Check out the art gallery and cactus garden at Olaf Wieghorst Museum & Western Heritage Center or stroll through El Cajon's Water Conservation Garden. The Heritage of the Americas Museum, Mission Trails Regional Park, Mount Helix Park, and the San Diego Air & Space Museum are also worth visiting.
Are you unsure which El Cajon drug rehabs or alcohol rehabs are right for your needs and budget? Do you need assistance verifying your insurance? We're available 24/7 to help. Please call us at 800-926-9037 (
Who Answers?) to connect with a compassionate treatment support specialist who can help you explore your local treatment options.
Resources