San Bernardino Drug and Alcohol Use Statistics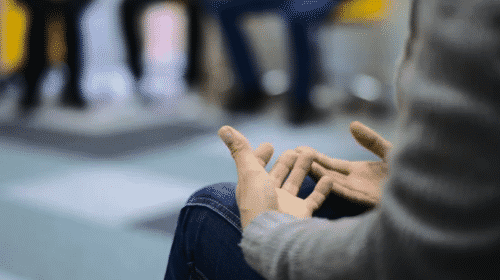 Located in the Inland Empire region of Southern California, San Bernardino is one of the larger cities in California and is the county seat of San Bernardino County. Substance use disorder admissions to county treatment facilities did go down 15% between 2018 and 2020.1 However, over the 10 years ending in 2020, admissions were up by 1%.1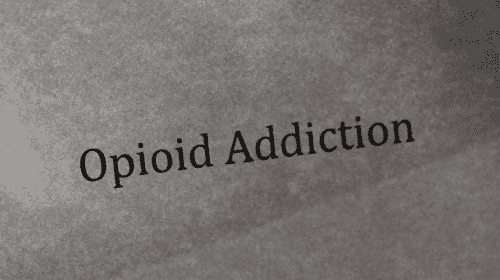 Between 2010 to 2020, there was a 103% increase in opiate addiction admissions in the county and an 18% increase in alcohol admissions.1 During this time, drug-induced and alcohol-related deaths also increased in San Bernardino County.1 Drug-induced deaths increased steadily to a 2018 rate of 12.9 deaths per 100,000.1 Despite the increase, this rate is better than the overall statewide rate of 13.7.1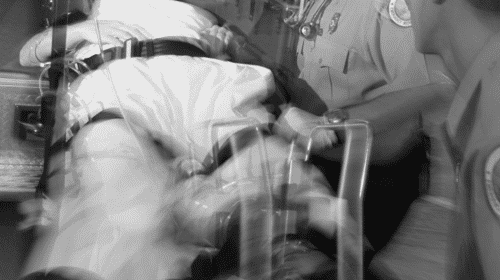 Deaths associated with chronic alcohol misuse have gotten worse in San Bernardino County, from 12.4 per 100,000 in 2008 to 15.5 per 100,000 in 2018.1 This is higher than the statewide average.1 In 2019, alcohol-involved car crashes left 77 people dead in San Bernardino County.1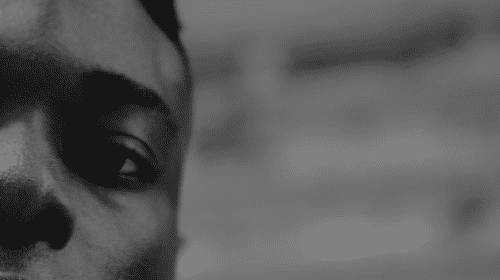 There are concerns among the teenage population in the area as well. The San Bernardino County Fire Protection District reports they're seeing an increase of counterfeit prescription pills laced with fentanyl, a dangerous synthetic opioid. Since February 2021, 14 teens have died in the county from fentanyl overdoses.2 The Fire District said they've also seen an increase in the availability of fake oxycodone, Xanax pills, and fentanyl powder.2
How Much Does Drug Rehab in San Bernardino Cost?
The cost of a San Bernardino drug or alcohol rehab varies based on the type of treatment you choose. A residential inpatient facility will typically cost more than a standard outpatient center since you live at the facility full-time while receiving treatment. California does offer low-cost and free rehabs for people who find cost a barrier to getting addiction treatment.
How to Find Low-Cost and Free Rehabs in San Bernardino
There are low-cost and free rehabs that utilize government funding or other grants to keep costs low. These rehabs often require you to meet income requirements, show that you do not have insurance, and verify that you are a resident of California. The San Bernardino County Department of Behavioral Health can help you identify free or low-cost rehabs.3
San Bernardino County also offers free substance use disorder and recovery services (SUDRS). These services are available after you've completed residential, outpatient, or medication-assisted treatment or if there is a lapse of services as you transition between levels of care.3 These services are based on your personal goals and can include an ongoing recovery plan, outpatient individual or group counseling, education and job skills support, and family support.4
Do Medicare and Medicaid Cover Drug Rehab?
California offers Medi-Cal, its state Medicaid program. It provides health care services, including addiction treatment, for low-income individuals and families. If you are eligible, you can receive substance use disorder treatment through Medi-Cal certified programs.
To qualify for Medi-Cal, you must meet one of the following criteria5:
Be at or below 138% of the poverty level for your family size
Be 65 or older
Blind
Disabled
Under 21
Pregnant
Medicare is a federal health insurance program offered to anyone 65 years old and people with disabilities. It can also cover the costs of inpatient and outpatient drug rehab. Your specific Medicare coverage will determine what types of treatment are covered and if you will have any out-of-pocket costs.
Does Private Insurance Cover Addiction Treatment?
Private insurance is required to cover addiction treatment. The extent of your coverage will depend on your provider and the type of plan you are covered under. To learn exactly what is covered under your private insurance, it's best to call the number on the back of your insurance card and talk with a representative. Our treatment support specialists can also assist.
Popular Alcohol and Drug Rehab Centers in San Bernardino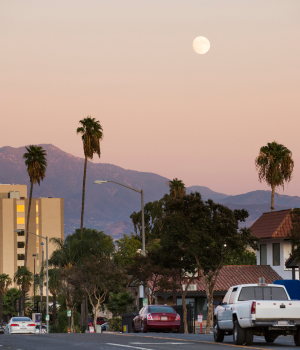 San Bernardino drug rehabs and alcohol rehabs offer many care options for men, women, and young adults. There are also rehabs designed to address the needs of specific populations. Here are just a few that are available.
The Gibson House for Men and Women
The Gibson House for Men and the Gibson House for Women are state-licensed and certified residential inpatient facilities. Treatment lasts for 30 to 90 days. You and your personal case manager will create a treatment plan tailored to your needs. The Gibson House utilizes several behavioral therapy techniques, including cognitive-behavioral therapy and motivational interviewing. Group therapy, recreational therapy, and life skills training are also offered.
The Gibson House accepts Medi-Cal and self-pay, and offers sliding scale payment assistance.
Inland Valley Recovery Services
Inland Valley Recovery Services (IVRS) provides a wide variety of programs for young adults, men, and women. It's also an LGBTQ+-friendly rehab. This facility offers a continuum of care, including detoxification, residential and outpatient treatment, aftercare, individual and group counseling, and education.
IVRS offers a holistic approach that considers family dynamics, social networks, and support groups in the treatment process. It accepts private insurance and self-pay, and offers sliding scale payment assistance.
A Peace of Mind Sober Living – Men
This sober living home is designed for men only. A Peace of Mind Sober Living provides a safe place to live for men who still need some time to adjust to life outside of rehab. Its goal is to help men find success in their recovery and provide an opportunity for them to thrive while re-entering society. A Peace of Mind Sober Living offers self-pay options.
Pine Ridge Outpatient Center
Pine Ridge Outpatient Center offers various levels of care in a private setting. The addiction treatment programs are tailored to young adults, men, and women. The program includes education, group counseling, family treatment services, and more. It offers standard outpatient treatment, intensive outpatient, medically assisted detox, and 12-step programs. Private insurance is accepted, and self-pay options are available.
What to Expect at Alcohol and Drug Rehab
There are many types of San Bernardino drug or alcohol rehabs with varying intensities of care. Addiction treatment often begins at one level, and then you step down in intensity as you finish your program. For many people, addiction recovery is a lifelong process.
Receiving an Addiction Assessment
A substance abuse assessment is a necessary first step in treatment. You can have one done through either your doctor or a treatment program. This assessment will determine if there is a drug or alcohol addiction, the extent of that addiction if there are any co-occurring mental health conditions, and how substance use affects your daily life.
Your answers to these questions will establish a baseline for your treatment and guide your overall recovery plan.
Medical Detox Services
It's important to start treatment in a stable, substance-free physical state. That's where medical detox comes into play. Medical detox is the process of ridding the body of all substances while under medical supervision. While you're going through the withdrawal process, a medical professional will be able to manage your symptoms to make sure you stay safe and comfortable.
Medical detox is just one step of the overall rehab process and should not be used as a substitute for more intensive addiction treatment. Withdrawal only rids your body of substances. It does not address the underlying conditions that led to your addiction.
Inpatient Drug Rehab in San Bernardino
An inpatient drug or alcohol rehab in San Bernardino is considered one of the more intensive forms of treatment. In this type of treatment setting, you live at the facility full-time while receiving care. This allows you to focus fully on your recovery, avoiding any outside distractions or temptations. You're also surrounded by like-minded individuals who understand the struggles of addiction.
Inpatient rehab offers a structured daily program of services that can range from outdoor activities to art therapy. A residential or inpatient rehab will also focus heavily on different forms of group and individual therapy so you can identify and work to correct the root cause of your addiction.
Step-Down Care
Inpatient rehab is often just the beginning of an ongoing treatment process. Once your program is finished, you can step down your care and continue on an outpatient basis. Outpatient care allows you to build upon the skills you learned while in residential treatment while still providing needed structure.
Not everyone begins their recovery journey in inpatient treatment. For some people, outpatient treatment makes the most sense, particularly if their addiction is mild and they have a strong support system in place.
Here is a breakdown of the types of outpatient programs available.
Standard outpatient treatment: Considered the least intense form of outpatient treatment, a standard outpatient program works well for people who require a program with flexibility that they can work around their schedules. Patients are required to attend sessions a few times a week for group therapy and counseling.
Intensive outpatient: An IOP or intensive outpatient program requires people to visit a treatment center several days a week for a few hours at a time. While it's less intense than a partial hospitalization program, it's still more time-intensive than a standard outpatient program.

IOPs often meet on weekdays during the mornings or evenings. Programs often consist of group therapy and can also include individual counseling and other skills training.
Partial hospitalization programs (PHPs): Partial hospitalization programs or PHPs provide intensive treatment without the need for an overnight stay. Patients spend more time in a PHP than in a standard outpatient program and are medically monitored during their time there. PHPs provide comprehensive care while still allowing the patient to live life outside of treatment.
Aftercare and Relapse Prevention
Once formal treatment has ended, it's important to set out a plan for future success. Since there is no cure for addiction, an aftercare and relapse prevention plan can help you maintain your sobriety. Your treatment team can work with you to create an aftercare plan that considers your needs.
A relapse doesn't equal failure. About half of all people with a substance use disorder will experience a relapse.6 Seek out additional support or revisit addiction rehab so you can get back on track.
Let's take a closer look at some of the aftercare programs available.
12-Step Programs
12-step support groups can be a part of the aftercare plan or incorporated into more formal addiction treatment. These groups help eliminate the sense of isolation many people feel during substance use disorder treatment. Attendees receive the support of people who have been where they are and can share their experiences in a safe environment.
Two well-known examples of 12-step programs are Alcoholics Anonymous (AA) and Narcotics Anonymous (NA). The 12-steps were created by the founders of AA to establish guidelines to overcome addiction to alcohol. It's since been modified for other addictions, including narcotics.
A 12-step program is spiritually based, which doesn't always appeal to everyone. One alternative is SMART or Self-Management and Recovery Training. People learn how to control their addiction and manage their cravings by focusing on their underlying thoughts and feelings. SMART continuously updates its methods based on the latest evidence in addiction recovery.
Sober Living or Transitional Housing
A sober living home or transitional housing provides people who have completed rehab a place to stay before they return home. These facilities offer a safe and supportive place for patients who aren't quite ready to fully enter everyday life. Residents can spend time practicing the skills they learned in rehab and attend counseling and support group meetings while receiving care for any co-occurring mental health or medical issues.
Ongoing Therapy
Ongoing counseling or therapy can make sure you're staying on track with your aftercare plan and address any issues before they lead to problems. Your treatment providers can help you find a private therapist to incorporate into your aftercare plan. Don't worry if the first therapist you see isn't the right fit. It's important to find someone who makes you feel comfortable.
What to Consider When Choosing the Right San Bernardino Rehab for You
Addiction treatment is a personal experience, and everyone has different needs. Here are a few things to consider when deciding which drug rehab or alcohol rehab in San Bernardino is right for you.
Cost: Once you've decided between inpatient or outpatient treatment, the next factor for many people is cost. If you don't have private insurance, look for rehabs that offer financing options or payment assistance. If you are using insurance, you'll want to find a program that is accepted by your plan.
Amenities: Finding a drug or alcohol rehab in San Bernardino with specific amenities may be important to you. These amenities can include chef-prepared meals, pools, spa treatments, and exercise programs, just to name a few.
Inpatient or outpatient: One of the quickest ways to narrow down your rehab options is to decide between inpatient or outpatient services. A substance use assessment can help you figure out which treatment option will be the best fit for you and your addiction needs.
Treatment Approach
Not all rehabs are created equal. Some facilities take a different approach to treatment, such as holistic treatment that includes more integrative health therapies such as yoga. Executive rehabs cater to the busy professional, and faith-based rehabs recognize the role religion can play in addiction recovery.
Population-Specific Treatment
It's not unusual for a rehab to limit its patient population to either men or women. Research has shown men and women have very specific needs when it comes to addiction recovery, and these rehabs are designed to address those needs.

Some rehabs offer programs tailored to veterans, teens, and the LGBTQ+ population.
What to Look for in a Quality Addiction Treatment Program
A quality San Bernardino drug rehab or alcohol rehab will meet a certain set of criteria and guidelines to ensure you have a successful experience. Here are a few of the things to look for in a quality treatment program.
Program Accreditation
In addition to meeting state licensing requirements, you'll want to look for a treatment program that has received accreditation. This is the process facilities undergo to confirm they meet the high standards for addiction treatment. The two biggest accrediting organizations for addiction facilities are the Commission on the Accreditation of Rehabilitation Facilities and the Joint Commission.

Choosing a program that has been accredited is a good way to ensure that its staff is dedicated to the highest standards of care. The accreditation process is rigorous and ongoing, so you'll know that a facility is on top of the latest treatment options.
Staff-to-Patient Ratio
One sign of a quality treatment program is a low staff-to-patient ratio. A lower ratio means you'll receive more individual attention and additional oversight. This is important since addiction recovery is a very personal and unique experience. Staff must be available when you need them.

The Substance Abuse and Mental Health Services Administration rates a low staff-to-patient ratio as 4 patients or fewer per staff.
Aftercare Planning
A quality rehab should work with you to set up an aftercare plan. This can include whether you need to find housing, a job, or continue another form of treatment. Once your needs are identified, the facility should be able to help you find resources in San Bernardino to help you address these areas.
Alumni Programs
Alumni programs are designed for people who have successfully completed treatment but may continue to face challenges in their recovery. Typical alumni programs can include regular sober events, in-person or phone check-ins, and online support through email, message boards, or social media. These programs can provide needed support as you transition out of treatment and back home.
Should I Travel to San Bernardino for Alcohol and Drug Treatment?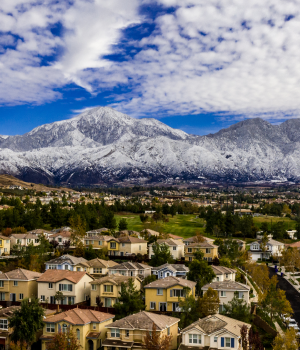 If you live outside the city limits, traveling to San Bernardino for alcohol rehab or drug rehab will likely give you more treatment options. Traveling can also give you a fresh start away from negative influences that could lead to a setback.
Neighborhoods in San Bernardino to Consider for Treatment
San Bernardino offers an interesting mix of neighborhoods, from college districts to suburban and urban areas.
University District
The University District or University Parkway is located about 8 miles north of downtown San Bernardino. It takes its name from the nearby California State University – San Bernardino. This area offers an urban-suburban mix with a younger population due to its proximity to the university.
Verdemont
Verdemont is home to five major parks, including one dedicated to President Ronald Reagan, which includes a piece of the Berlin Wall. This area offers a more suburban feel with many single-family homes.
Arrowhead Springs
This mountainous neighborhood lies below the Arrowhead geological monument, which is a natural formation of light quartz on the side of the mountain. Native Americans thought the Arrowhead pointed to the hot springs below.
Downtown
Downtown San Bernardino features the urban vibe you would expect in a downtown neighborhood. Residents can enjoy Seccombe Lake Park and the three performing arts venues. It's also just a short distance from the San Bernardino International Airport.
Hospitality Lane District
This neighborhood is considered the center of shopping and restaurant activity in the area. Located just 3 miles southeast of downtown, it's close to major freeways and the international airport.
Drug and Alcohol Laws in San Bernardino
California Good Samaritan Overdose Prevention Law: AB 472 is California's 911 Good Samaritan Law. It provides limited protection for people who call for medical help at the scene of a suspected drug overdose. If the person who calls stays at the scene and assists either EMS or law enforcement, they cannot be arrested or charged with low-level drug law violations. Good Samaritan laws are designed to encourage people to call for help quickly to reduce the number of accidental overdose deaths.

A similar law to protect minors from alcohol-related charges is also in place.
San Bernardino County Veterans Treatment Court: This interagency treatment strategy is designed to help veterans who are in the criminal justice system due to substance use disorder. The Veterans Treatment Court utilizes the drug court model to help veterans struggling with addiction, mental illness, or a co-occurring mental health and substance use disorder stay out of jail and get the help they need. This coordinated response promotes sobriety and recovery through partnerships with traditional law enforcement, social workers, and the U.S. Department of Veterans Affairs.
The San Bernardino County Youth Opioid Response Program: The San Bernardino County Youth Opioid Response program was created to help address the growing number of opioid use disorders, increase access to medication-assisted treatment, and reduce the number of overdoses among 12 to 24-year-olds.7 This partnership of healthcare professionals, law enforcement, and juvenile detention centers works with high-risk and addicted young adults in San Bernardino County's juvenile prison system.7
The program uses a combination of medication, therapy, and community outreach to help these young adults recover from their opioid addiction.7
If you need help choosing the right drug or alcohol rehab in San Bernardino, call 800-926-9037 (
Who Answers?) to speak to our treatment support specialists. They are available 24/7 to answer your questions.
Resources