Alcohol and Drug Use Statistics in Ventura
Recent alcohol and drug use statistics for the city of Ventura and Ventura County as a whole include:1, 4, 5, 6
157%
Ventura County males are roughly 157% more likely to overdose than females.
214%
From 2019 to 2021, county-wide EMS calls for opioid-related overdoses increased by nearly 214%.
Expert Insights

Back in 2017, Kentucky was one of many states to file suit against several giant pharmaceutical manufacturers and companies for their role in creating and contributing to the opioid epidemic. Those pharmaceutical companies – McKesson Corp. and Johnson and Johnson, AmerisourceBergen Corp, and Cardinal Health Inc. – ultimately agreed to a national settlement worth over $26 billion dollars. Louisville will receive over $30 million dollars of that settlement. So, what does the city plan on doing with that money?

The settlement funds in Louisville will be used to create desperately needed treatment and prevention efforts. The first $2.6 million is set to be used in the promotion of long-term recovery by funding transportation and housing for people who are recovering from various addictions. Additionally, funds will be put towards programs that help incarcerated inmates get off (and stay off) drugs. Another $744,000 has been earmarked for the expansion of free Naloxone, known as the anti-overdose drug, overdose prevention programs, and funding prevention programs for Kentucky's children.

~ Rita Milios
Top 4 Drug Rehabs in Louisville
Every alcohol and drug rehab in Louisville offers its own set of unique amenities, programs, and therapies. Evidence-based treatment is available at multiple inpatient centers in Louisville. These facilities often provide a range of therapies, faith-based treatments, and outpatient options for recovery.
Below are the top six addiction treatment centers in Louisville based on the following criteria:
Offering evidence-based treatment
Accreditation
Certifications
Client testimonials / reviews
Landmark Recovery of Louisville
Landmark Recovery of Louisville is located on Fern Valley Road, in a residential area near the Lynnview and Highview neighborhoods. The 64-bed facility offers evidence-based inpatient and outpatient substance abuse treatment at an affordable cost. Most inpatient stays are 30-45 days.

Treatment programs include:

Medical Detox
Medication-assisted Opioid Treatment
Inpatient Treatment
Intensive Outpatient Treatment
Partial Hospitalization Program
Alcohol Rehab
Drug Rehab
Co-occurring Disorders
Military Program
Recovery Coaching Program
Recreational Therapy
Alumni Programs
Workout Room

Treatment programs are supported by:

Joint Commission
LegitScript Certified

Location and contact information:
4112 Fern Valley Rd.
Louisville, KY 40219
502-309-2675
The Healing Place
The Healing Place, located in the Park Hill area of Louisville, provides food, shelter, clothing, and recovery services to men, women, and young adults for drugs and/or alcohol abuse. Detox and residential treatment are offered at low to no cost to the client. Outpatient Services accepts Kentucky Medicaid.

Treatment programs include:

Detox
Alcohol Rehab
Drug Rehab
Men's and Women's Campuses
Young Adult Program
Outpatient Treatment
Court-ordered Treatment
Recovery Group Meetings
Case Management Services
Sober Housing
Aftercare Support
LGBTQ Friendly

Treatment programs are supported by:

Location and contact information:
Men's Campus
1020 W. Market
Louisville, KY 40202
502-585-4848
Women's Campus
1503 S. 15th
Louisville, KY 40210
502-585-4848
Center for Behavioral Health
Center for Behavioral Health in Louisville is part of the Behavioral Health Group nationwide network. They offer evidence-based treatment and specialize in treating opioid disorder, using Medication-Assisted Treatment (MAT) and behavioral health counseling.

Treatment programs include:

Detox Treatment
Outpatient Rehab
Dual Diagnosis Treatment
Men's Rehab Program
Women's Rehab Program
Opioid Rehab
Young Adult Program

Treatment programs are supported by:

Joint Commission
Commission on Accreditation of Rehabilitation Facilities (CARF)
SAMHSA (opioid certification)

Location and contact information:
1402 Browns Lane
Louisville, KY 40207
502-894-0234
CleanSlate Outpatient Addiction Medicine Louisville
CleanSlate Outpatient Addiction Medicine Louisville is located on the 8th floor of the Norton Gray St. Medical Office Building in Louisville. They offer telehealth treatment as well as outpatient treatment for alcohol and drug addiction, using evidence-based therapies and Medication-Assisted Treatment (MAT).

Treatment programs include:

Detox
Medication-Assisted Treatment (MAT)
Outpatient Rehab
Opioid Rehab

Treatment programs are supported by:

Commission on Accreditation of Rehabilitation Facilities (CARF)

Location and contact information:
6801 Dixie Hwy. #132
Louisville, KY 40258
502-657-2701
How to Pay for Alcohol and Drug Rehab in Ventura
Most accredited Ventura drug rehabs accept multiple forms of payment, including private and public health insurance. Several facilities also offer discounted and even free programs to qualifying individuals.
Low-Cost and Free Drug Rehab Centers in Ventura
If you're ready to enroll in a short-term or long-term addiction treatment program but lack the means to pay for it, you can still get help. The following types of centers may be able to serve you regardless of your ability to pay:

Government-Funded Treatment Centers
These facilities get funding from state and federal sources. That funding allows them to provide significantly discounted or free services for California residents with limited or no financial resources.
Methadone Clinics
These facilities provide medication-assisted treatment (MAT) for people with opioid-use disorders. Many receive government funding and grants to provide low-cost and free help to those in need, including persons experiencing homelessness.
Sliding-Scale Facilities
These centers use a variable fee scale that bases each patient's costs on their income. The lower a person's annual household income is, the less their program will ultimately cost.
Paying for Treatment With Private Insurance
If you have a private marketplace plan or an employer group plan, your insurance can help you pay for care at various facilities in Ventura.
Keep in mind that each plan's coverage details, stipulations, and provider network vary, so if you're unfamiliar with your benefits, call your insurer to get a full breakdown. You can also ask for a list of local addiction treatment centers that are in network with your plan.
Paying With Medicaid
California Medicaid (Medi-Cal) covers several substance abuse services, including:8
Screenings and assessments
Detoxification
Inpatient
Outpatient programs (PHP, IOP, and SOP)
Medication-assisted treatment (MAT)
Group and individual therapy
Therapy for co-occurring mental health disorders
If you're currently a beneficiary, you can use your insurance to pay for care at seven facilities and/or detox centers in Ventura, and within 10 miles of the city.7 If you need health insurance, you may be eligible for Medi-Cal if you have a low income, live with certain disabilities, or are pregnant.9
Paying With Medicare
Medicare provides insurance plans for people who are 65 years of age and older and some younger individuals who live with chronic disabilities.10 If you're a Medicare beneficiary, your insurance can help you pay for various medically necessary addiction services, including:11
Substance abuse screenings and assessments
Inpatient rehab
Outpatient
Medication-assisted care for opioid or alcohol dependence
To get coverage, your program must be recommended by a licensed healthcare provider, and enroll in a Medicare-approved facility. Within 10 miles of Ventura, you'll find at least five treatment centers that accept Medicare plans.7
Addiction Treatment Settings
The level of care you need will depend on a number of factors, including your addiction status, history of substance abuse, living situation, and your provider's recommendation.
Medical Detox
Medical detox is for for addressing withdrawal symptoms. Medical detox does not replace addiction treatment. However, it is the initial step of the recovery process. You can expect it to help you by preventing the serious physical and emotional symptoms that you experience when you stop using drugs and alcohol.
Inpatient
Inpatient programs are intensive and delivered in a hospital setting. You can expect to stay in inpatient rehab for one to three months or more. Inpatient services offer 24-hour access to an interdisciplinary team of healthcare professionals who can attend to your medical and nursing needs. The benefits of an inpatient stay include 24-hour care from the interdisciplinary team, a structured environment, and the absence of a stressful and distracting home environment.
Partial Hospitalization Programs (PHPs)
PHPs provide a step-down option after you complete a residential program. You can expect to receive care for six to eight hours on weekdays. A PHP may be appropriate if your home environment supports recovery, but you need some structure to prevent relapse. A benefit of the PHP is that you do not spend the entire day at the facility.
Intensive Outpatient Programs (IOPs)
IOPs are similar to residential programs in their intensity. However, treatment is delivered in an outpatient setting. A benefit of the IOP is that you do not have to stay overnight at the facility.
Standard Outpatient
Standard outpatient programs offer care during the day, in the evenings, before or after school or work, and on the weekends. You may receive standard outpatient care if you have mild to moderate addiction. They may be best after you complete a more intensive rehabilitation program. The flexible schedule can be beneficial, especially if you want to continue with work or school or have other personal commitments.
Aftercare
Aftercare is any type of ongoing care or support you receive after you complete treatment. Many continuing care options are available, depending on your needs, including sober living housing, group or individual counseling, 12-step groups, like Alcoholics Anonymous, Narcotics Anonymous, Smart Recovery, and peer support groups.
You can choose from many accredited drug rehabs in Ventura, which can make finding the right program slightly overwhelming. If you need assistance determining which facility is right for you, we're here to help, day or night. Please call our free and confidential helpline at 800-926-9037 (
Who Answers?) to speak with a support specialist.
Should You Travel for Drug and Alcohol Rehab in Ventura?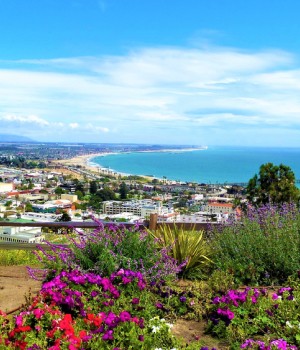 If you'd like to visit a family member who's in long-term alcohol or drug rehab in Ventura or are interested in traveling to the city for care, you'll have no problem getting around. Ventura has plenty of transportation, lodging, and entertainment opportunities to suit virtually any need or taste.
Alcohol and Drug Laws in Ventura
California Good Samaritan Overdose Prevention Law
This law protects individuals who call 911 for a suspected overdose from a drug-related arrest or conviction. However, it only protects those who have small quantities of illicit substances and do not intend to distribute them.
If you witness what you believe is an overdose, call emergency medical personnel immediately, as your call may save someone's life. If you're worried about the legal repercussions of using drugs or being involved in an overdose situation, this law protects you from prosecution.
Employee Protections for Addiction Treatment in California
Under California Labor Code Section 1025-1028, employers with 25 or more staff members must make reasonable accommodations for employees who voluntarily participate in an alcohol or substance abuse program.
Accommodations may include unpaid time off with job protection, vacation time, or permission to use sick leave while getting help. In addition, the California Family Rights Act (CFRA) or the Family and Medical Leave Act (FMLA) may also provide employees the right to time off.
The California Ethical Treatment for Persons With Substance Use Disorder Act
Under Senate Bill 349, all Ventura and California facilities must comply with certain requirements. This bill states that all persons receiving care at California facilities have a right to respect, privacy, and ethical treatment. It also outlines requirements for evidence-based care, provider and staff credentials, individualized plans, dual diagnosis treatment, and more.
Resources