Jacksonville Drug and Alcohol Use Statistics
Over 938,000 people call Jacksonville, Florida home.1 Many Jacksonville residents struggle with drug and alcohol misuse. Addiction, also known as a substance use disorder (SUD), can have devastating effects on individuals, families, and communities.
The 2020 statistics related to drug and alcohol misuse in Duval County (which includes Jacksonville) show how harmful substance misuse and addiction can be:3, 4, 5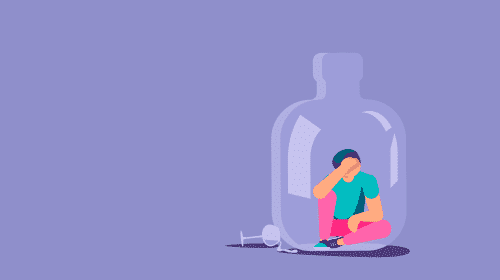 5% of Duval County residents admit to heavy or binge drinking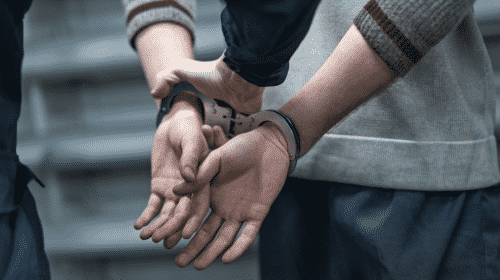 Duval County made 5,210 arrests related to drug use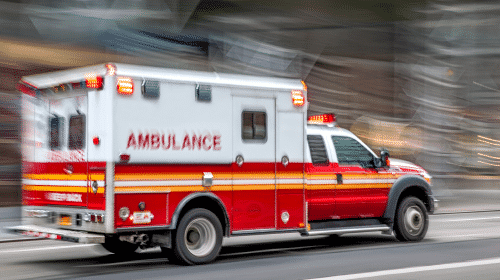 Emergency Departments treated 3,069 drug overdoses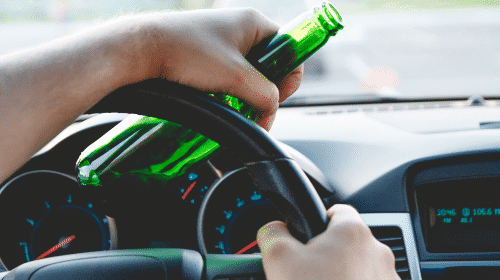 290 drug- and alcohol-related motor vehicle accidents occurred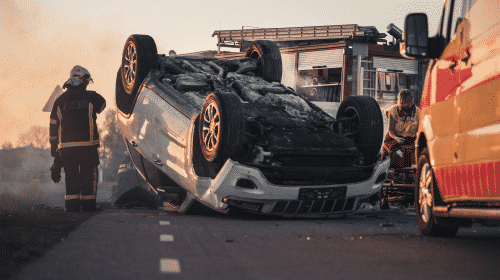 Drugs or alcohol contributed to 42 fatal motor vehicle accidents
Although not everyone who uses drugs and alcohol has an SUD, it is a risk factor for developing addiction. Drug and alcohol use also can lead to other serious health consequences. These include but are not limited to:6
Poisoning
Unintentional injuries
Heart disease
Cancer
Learning and memory problems
Admissions for Drug Rehab in Jacksonville
In 2018, 104,906 adults and 27,007 children in Florida were admitted to and sought treatment at drug and alcohol rehab facilities.7
Jacksonville is located in Duval County, where 4,698 adults and 825 children received treatment for drug and alcohol addiction through substance use programs.7 Nearly 62% of addiction treatment admissions were men, with women accounting for 38% of admissions.8
In 2020, there were 725 substance use treatment facilities in Florida.9 Of these facilities, nearly 41% were private nonprofit facilities, 54% were private for-profit facilities, and 6.6% were run by local municipalities, or state and federal governments.9
Approximately 90% of patients who attended these rehab facilities and treatment programs sought drug and alcohol misuse treatment.9
If you are seeking treatment, many facilities exist for alcohol and drug rehab in Jacksonville and throughout Florida. Some options include private and public drug rehab, private and public alcohol rehab, and state-funded drug and alcohol treatment centers that can help you reduce your costs.
Ranking Alcohol and Drug Rehab in Jacksonville
Newsweek and Statista Inc. ranked addiction treatment facilities located in the 25 states with the highest number of rehab centers. This was in accordance with data from the Substance Abuse and Mental Health Services Administration (SAMHSA) and includes Florida. These rehab facilities were ranked based on accreditations, quality, and peer recommendations relative to in-state competition.10
According to their findings, sixteen of the highest-ranking treatment centers in the United States are in Florida.10 These facilities all go above and beyond the scope of requirements, providing quality treatment for drug or alcohol use disorders. One center from Jacksonville placed second among the ranking facilities in Florida.
Costs of Drug and Alcohol Rehab in Jacksonville
The costs of drug and alcohol rehab in Jacksonville vary widely and depend on several factors, including:
Type of rehab (inpatient vs. outpatient)
Amenities (luxury vs. standard)
Location (city vs. rural vs. beach)
How drug rehab in Jacksonville is funded (e.g., private ownership or public funding)
Insurance plans accepted
Amenities and features (luxury vs. standard)
Length of your stay
Generally, inpatient Jacksonville rehab facilities cost more than outpatient programs. This is because inpatient facilities provide you meals and a place to live during treatment. Luxury and executive rehab facilities also cost more than standard centers. These facilities typically have upscale amenities, such as a pool or gym and other services that increase the price.
The cost of treatment is not a barrier to accessing the care you need in Jacksonville. There are low-cost and free options available. Many facilities for alcohol and drug rehab in Jacksonville offer sliding-scale fees based on your income and financial situation. In addition, most rehab facilities offer payment plans and financing options so you can pay back the costs of treatment over time (e.g., monthly installments).
If you have health insurance, such as private insurance, Medicaid, or Medicare, your insurance plan should provide some coverage for addiction treatments you receive. However, the coverage provided depends on your specific health insurance plan. Some plans offer more coverage than others.
Many Jacksonville drug and alcohol rehabs accept more than one type of insurance. They may accept a combination of payments. For example, you may use your health insurance coverage and set up a payment plan to pay for your out-of-pocket expenses.
Payment Options for Jacksonville Rehab
Many facilities in Jacksonville provide addiction treatment services to residents, regardless of financial status.
Rehab facilities in Florida accepted these payment methods at the following percentages:11
6% accept cash or self-payment
1% accept private insurance
8% accept Medicare
8% accept Medicaid
7% accept state government-funded insurance
2% provide sliding-scale payments
2% provide treatment at a low cost or no cost for those who cannot pay
No matter which Jacksonville treatment program you consider, ask about your payment and financing options. Many facilities are willing to work with those who do not have private insurance or who have low income without the financial means to pay for treatment.
Reducing the Cost of Your Rehab
Cost should never be a barrier to accessing the treatment you need. There are options to consider that can help reduce the financial burden of entering rehab for drug and alcohol misuse, including:
Grants offered through the Substance Abuse and Mental Health Services Administration (SAMHSA)
Scholarships and grants offered by rehab facilities
Sliding scales offered by some rehab facilities (payments based on income)
Fundraising and crowdfunding for financial support
Free or low-cost, government-funded rehab facilities
Monthly payment plans offered by the rehab facility
If you live in Jacksonville and are looking for a treatment center, know that there are plenty of free and low-cost options.
Popular Centers for Drug and Alcohol Rehab in Jacksonville
There are plenty of specialized addiction treatment centers for drug or alcohol rehab in Jacksonville and throughout Florida. Here, we have highlighted some of the most highly rated centers for alcohol or drug rehab in Jacksonville.
Lakeview Health
Lakeview Health in Jacksonville offers drug and alcohol addiction treatment and services for women, men, and young adults. This evidence-based, nationally accredited facility offers a wide variety of addiction treatments every step of the way, from detoxification to aftercare programs.
When you get treatment at Lakeview Health, you enter a personalized treatment program with compassionate care from the staff. Its lake vistas are beautiful, and its many amenities include a music room, meditation room, massage room, gym, and yoga studio.
Stepping Stone Center for Recovery
The Stepping Stone Center for Recovery in Jacksonville has a private beach setting. This state-licensed and nationally accredited rehab facility offers alcohol and drug addiction care for various demographics, including women, men, LGBTQ+ individuals, young adults, and more.
Over 5,000 individuals have started their recovery at the Stepping Stone Center for Recovery. You will receive a luxury experience with a music room, meditation room, yoga studio, recreation room, and hiking trails while you are in treatment.
Wekiva Springs Center
Accredited by SAMHSA, the Wekiva Springs Center in Jacksonville provides specialized drug and alcohol addiction treatment for military personnel, women, men, and young adults. Additionally, dual-diagnosis treatments are available for those who experience co-occurring mental health disorders. This private facility offers hands-on, personalized treatment and is equipped with a yoga studio, meditation room, and recreation room.
Awakening Recovery Center
Awakening Recovery Center is a premier drug and alcohol rehab treatment facility in Jacksonville accredited by the Joint Commission. It offers outpatient and intensive outpatient rehab programs for individuals struggling with addiction. You enter an individualized treatment program and receive therapies that address any physiological need at every step of your recovery.
What to Expect at Alcohol or Drug Rehab in Jacksonville
The decision to enter either alcohol or drug rehab in Jacksonville is a courageous act. However, it can also be intimidating, as you may not know what to expect. You likely have a lot of questions about your day-to-day experience, whether you can leave the rehab facility on weekends, and what therapies will be provided.
While no two rehab programs are exactly alike, most programs have rigorous structure and follow a daily schedule that is shared with you before your admission. Most programs include individual and group therapy, specialized activities, peer support groups, and time for relaxation and reflection.
Detox, inpatient and outpatient programs, dual diagnosis programs, and telehealth (virtual) programs are what you can expect from drug and alcohol rehab in Jacksonville.
Medical Detox for Drug and Alcohol Withdrawal
When you stop or dramatically reduce using drugs and alcohol, you likely will experience withdrawal symptoms. These symptoms can range from mildly uncomfortable to painful, severe, and potentially life-threatening.
Medical detox tapers you from drugs or alcohol while minimizing the effects of withdrawal. Moreover, medication-assisted treatment (MAT) significantly reduces the dangerous physiological effects of withdrawal. Thus, medical detox is a safe and effective way to detox from severe addictions.
Drug withdrawal symptoms may include:12
Abdominal cramps
Agitation
Anxiety
Diarrhea
Goosebumps
Insomnia
Nausea and vomiting
Sweating
Watery eyes
Alcohol withdrawal symptoms may include:13
Anxiety/nervousness
Brain fog
Depression
Enlarged pupils
Fatigue
Insomnia
Loss of appetite
Moodiness
Nausea and vomiting
Nightmares
Rapid heart rate
Sweating
Tremor (e.g., shaky hands)
Depending on the amount and severity of the substance you use, severe withdrawal may include agitation, confusion, fever, hallucinations, seizures, or comas.13 The amount and severity of the substance misuse also will affect your detox timeline, which may last a few days to a couple of weeks. Moreover, your addiction may or may not be severe enough to require detox. For many, detox is the first step on the road to recovery before beginning or stepping down to another program.
Detoxification consists of three components:14
Evaluation
Stabilization
Readiness for entry into treatment
Medical detox is intended for individuals who have misused drugs and alcohol for an extended period or who use them frequently. In an inpatient detox program, you are provided 24/7 care from professional staff. Your health will be monitored throughout the withdrawal process to ensure your safety and comfort.
If the rehab facility you plan to attend does not offer medical detox programs, you may be transferred to a hospital to detox before entering your treatment program.
After you have finished detoxification, the rest of your treatment begins. Some treatment programs are inpatient, meaning they provide you with a place to stay and will monitor your health closely. Outpatient and partial hospitalization programs (PHP) enable ambulatory treatment. This means you will check in at the treatment facility and have various levels of physiological supervision, but you are not required to stay overnight.
Your physician or the rehab facility you are considering can help you determine if you should attend inpatient or outpatient treatment. You may want to consider several factors when making the decision, including:
Your history of withdrawal symptoms during previous quitting attempts (if any)
Your support system—you may need physical and emotional support throughout the process
Your overall physical and mental health
How long you have been using drugs or alcohol and the severity of your use
Whether or not you have experienced suicidal ideation now or in the past
Inpatient Treatment in Jacksonville
If you attend an inpatient drug and alcohol treatment program, you will live at the facility for the duration of your treatment stay. You may stay anywhere from 30-90 days, depending on your needs and the recommendation of the medical professionals providing care.
Upon arriving at the facility, you will complete the intake process, which involves filling out paperwork and interviewing with staff so they can learn more about you. This gives the rehab center the information they need to customize your treatment plan.
Although every Jacksonville drug and alcohol rehab has different offerings, your individualized treatment plan will most likely include a combination of the following activities and treatment modalities:
Individual therapy (e.g., cognitive behavioral therapy/CBT)
Group counseling with fellow rehab attendees
Family therapy
Peer support group meetings
Drug and alcohol education and relapse prevention classes
Medication maintenance (if used for any physical or mental health conditions)
Drug education and relapse prevention classes
Aftercare planning to ensure you have support once you have completed the program
Your days spent in inpatient treatment will be highly structured—your day will be planned out for you from hour to hour. You will have some personal time to relax before bedtime, but most of your day will be spent in therapy, mealtime, recovery classes, and groups.
Outpatient Treatment in Jacksonville
Outpatient drug and alcohol rehab in Jacksonville is generally more flexible. Individuals who have completed an inpatient program or have more mild substance use disorders and want to keep working, attending school, or handling family responsibilities most often participate in outpatient treatment programs.
You will live at home while attending an outpatient program. Programs range widely in terms of their time commitment, but most outpatient programs provide a few hours of treatment each week (often in the evening hours). Partial hospitalization programs (PHPs) require attendance for several hours each day during the daytime hours.
In an outpatient program, you have the opportunity to receive other forms of recovery support, such as attending 12-step meetings (e.g., Narcotics Anonymous) meetings in Jacksonville. Peers typically runs these meetings with lived addiction experiences. These individuals provide support, guidance, and encouragement for those in recovery.
Dual Diagnosis Treatment in Jacksonville
The term dual diagnosis refers to the presence of a co-occurring mental health disorder, such as anxiety, depression, or bipolar disorder, along with a substance use disorder. It is not uncommon for people with mental health conditions to turn to drugs and alcohol as a form of self-medication to reduce the symptoms of their condition.15 For example, you may drink alcohol or use drugs if you experience a period of depression or feel extremely anxious. Some perceive these drugs as means of escape or managing difficult emotions.
If you have a dual diagnosis, you should seek treatment at a Jacksonville dual diagnosis rehab facility. These centers take an integrated, comprehensive approach to address and treat both conditions at the same time. Treating both conditions at once can improve treatment outcomes and support your long-term recovery.
Telehealth Services
Geographic location and transportation difficulties are sometimes barriers that prevent people from accessing quality drug and alcohol addiction treatment. Virtual telehealth treatment—a confidential, HIPAA-compliant video conferencing treatment program—can help bridge the gap and increase access to individuals who are otherwise unable to get into treatment.
If you live in an area with no local access to specialized addiction treatment, a virtual treatment program may be a good option for you. In addition, this program is sometimes occasionally used by individuals who experience hardship in attending programs in person. For example, if they have children or an elderly parent to care for or have no transportation to and from treatment.
Similar to an in-person outpatient program, telehealth addiction treatment programs may consist of individual and group therapy, doctor appointments, and peer support groups over video conferences (e.g., Zoom). Some insurance plans cover telehealth treatment while others do not, so be sure to check your insurance coverage before opting for virtual care.
Medications for Drug and Alcohol Addiction
While in treatment, you may be prescribed medications to help you manage both your withdrawal symptoms and support your sobriety.
Depending on the substance(s) you have used, these medications may include:16, 17
Naltrexone (Revia/Vivitrol): An opioid agonist that binds to opioid receptors and blocks the euphoric effects of drugs and alcohol, making their use less rewarding. This may be taken once a day orally or administered via injection.
Acamprosate: Helps reduce drug and alcohol cravings and protracted (long-lasting) withdrawal symptoms, such as anxiety and insomnia.
Disulfiram (Antabuse): If you drink alcohol while on this medication, it will cause unpleasant symptoms that may reduce your desire to consume alcohol.
Methadone: Taken orally (liquid form) once a day, this medication reduces withdrawal symptoms and blocks cravings. ​
Buprenorphine: Taken orally once a day, this medication dissolves under the tongue to control withdrawal symptoms and blocks cravings. Buprenorphine works similarly to methadone, controlling withdrawal symptoms and blocking cravings.
Should I Travel to Jacksonville for Drug and Alcohol Addiction Treatment?
Many individuals travel to Jacksonville to access drug and alcohol addiction treatment. There are many reasons for this, such as:
They live in a nearby area or state that does not offer the treatment program they need
They want a change of environment
They want to enjoy the benefits of sunshine and prefer to be close to the beach
They have family or friends in the area who can provide support
Their insurance covers rehab in Florida
If you are not a Jacksonville resident and travel to the city for rehab, this change in scenery allows you to escape any triggers at home that may make you crave drugs and alcohol. When you travel to Jacksonville for treatment, you are spacing yourself from the usual environmental stresses you face. This means stepping away from friends or family who normally drink or use drugs with you and getting a break from other aspects of home life that can be stressful or triggering. Traveling for rehab allows you to focus on what truly matters: your recovery and ongoing sobriety.
What Type of Treatment Setting is Best?
The type of treatment setting that is best for you is ultimately dependent on you and your specific needs, as well as your personal preferences. If you live in Jacksonville and want to stay close to home for treatment, you may want to choose a Jacksonville drug and alcohol rehab center that allows visitors so your family and friends can visit you.
If you prefer the serene and peaceful environment that the ocean and beach offer, you may want to attend a rehab center located on the beach, such as Beaches Recovery. Some of the beachfront treatment programs offer an upscale, luxury experience and offer amenities such as massage therapy and yoga classes with modern furnishings.
Drug and Alcohol Addiction and Treatment Laws in Jacksonville, Florida
Some laws in Florida have been enacted to ensure that all individuals who need addiction treatment get the help they need.
Marchman Act
Florida's Marchman Act is a civil and involuntary commitment statute in the state. It exists to provide voluntary or involuntary entrance into treatment for those who struggle with substance use disorder and to provide means to voluntarily or involuntarily commit those struggling with SUD.18, 19
The Marchman Act was passed to ensure people can safely cope with substance use issues when they may not be in the right state of mind to make sound decisions. While the Act encourages voluntary entry into treatment, it provides a way to have a person enter treatment involuntarily under specific circumstances.18, 19
Family and Medical Leave Act (FMLA)
Under Federal law, employers with 50 or more employees are required to make accommodations for employees who voluntarily choose to attend alcohol or drug rehab.18 These accommodations may include unpaid time off and/or permission to use sick leave or vacation time without the risk of losing their job.
The Family and Medical Leave Act (FMLA) states that employees are entitled to 12 work weeks off during 12 months for health conditions that make the employee unable to perform the functions of their job, including seeking addiction treatment.20
Treatment Opportunities for Individuals Convicted of Non-Violent Crimes
Known as drug court, Florida offers two programs for diversion from jail for people with substance use disorders who have been convicted of non-violent crimes.21 Both of these programs require a minimum of one year in treatment to break both the cycle of addiction and crime. Individualized treatment services are provided to help the individual return to their community as productive members of society.
The Pretrial Intervention Program is an alternative to traditional incarceration for first-time, non-violent criminal offenders charged with the purchase or possession of a controlled substance and/or other substance misuse-related offenses.21
The Diversionary Treatment Program (DTP) is designed to divert adjudicated felons with substance-related conditions from returning to prison.21
Florida Good Samaritan Overdose Prevention Law
Florida's Good Samaritan law was created to decrease fatal overdoses from drug and alcohol use. The law encourages individuals who witness or experience an overdose to call 911 for emergency care and ensures protection from any drug-related charges, arrests, or convictions.22
This law helps ensure that those who need help after using drugs and alcohol can get it without fear of repercussions from law enforcement. If you suspect you or someone you are with has overdosed, call 911 immediately.
How to Choose the Right Jacksonville Drug and Alcohol Rehab
There is not a universal approach to treating drug and alcohol use disorders. Many factors can weigh upon your choice of treatment program. You may want to consider:
Treatment setting: Whether looking for an inpatient rehab facility on the beach or want the ability to live at home while in treatment, you should consider what type of setting will be best for your short and long-term recovery.
Treatment philosophy: While most rehab facilities in Jacksonville offer evidence-based treatment modalities such as individual and group therapy, there are many different approaches and philosophies these rehab centers may take. Some may be faith-based and integrate spiritual teachings. Others may focus more on personal accountability and strength in the community.
Demographic-specific rehab: Some Jacksonville drug and alcohol rehabs specialize in treating the unique needs of certain demographics, such as members of the military, veterans, the LGBTQ+ community, women, men, and teens.
Peer support: Some drug and alcohol rehabs in Jacksonville integrate peer support groups, such as Alcoholics Anonymous (AA), Narcotics Anonymous (NA), or SMART Recovery, into their treatment programs. You may want to ask the rehab ahead of time what type of program they offer, if any.
Cost: You should consider your insurance coverage and out-of-pocket expenses before choosing a facility. You may also want to ask about payment plans or sliding scales if you have a financial need.
In-network: If you are using your private health insurance plan to finance your drug alcohol addiction treatment, ensure you choose a rehab center that is in-network with your insurance plan.
Amenities and features: Alcohol and drug rehab in Jacksonville features various levels of amenities. Some are luxury facilities while others are more standard. Premium amenities and services can include:

Gourmet meals
Spa treatments
Massage therapy
Pools
Yoga classes

Visitor Policy: Each rehab sets its visitor policies. Ask ahead of time if the center you are considering allows family members and friends to visit in the evenings or on weekends. Choose a program that works best for your social support needs.
You will find numerous options for alcohol and drug rehab in Jacksonville. However, having this many choices can be difficult. Call 800-926-9037 (
Who Answers?) to speak with a rehab support specialist who can help you narrow down your choices. They will help you determine what treatment options best fit you while getting you started on the road to recovery.
Resources