Top Drug and Alcohol Rehab Centers in Phoenix
Best Overall Rehab: Stonewall Institute
Stonewall Institute is located in downtown Phoenix and offers a wide range of outpatient treatment services for people with addiction. Various intensities of outpatient rehab are available here, as are specialized treatment programs for LGBTQ+ individuals and persons needing court-ordered treatment. This facility offers family therapy, holistic therapies, a low client-to-staff ratio, and long-term aftercare support. Sliding-scale payment assistance is also available here for eligible patients.
Best Luxury Rehab: Vogue Recovery Center
Vogue Recovery Center is a Joint Commission-accredited rehab facility that offers a full continuum of care for addiction treatment. Medical detox, residential treatment, partial hospitalization programs, intensive outpatient programs, standard outpatient programs, veterans programs, aftercare, and sober-living housing are all available through this facility. Holistic therapies, individual and group therapy, and dual diagnosis treatment are central components of this rehab center's treatment model.
Best Faith-Based Program: Calvary Healing Center
Calvary Healing Center is a CARF-accredited alcohol and drug rehab in Phoenix that specializes in faith-based addiction treatment programming. This facility offers medically managed detoxification support, residential treatment, partial hospitalization programs, and intensive outpatient programs. Outpatient mental health services, family programs, and telehealth addiction treatment programs are also available here.
How Expensive is Rehab in Phoenix?
The cost of alcohol or drug rehab in Phoenix can vary significantly based on several factors, including:
Treatment setting (inpatient rehab is generally more expensive than outpatient rehab)

Treatment amenities (facilities that offer luxury amenities are pricier than standard rehabs)

Duration of program (30, 60, or 90 days)

Whether you have health insurance that partially or fully covers the cost of your treatment plan

The type of insurance a treatment facility accepts (some facilities only take private insurance while others accept public insurance like Medicaid and Medicare)

Location (city vs. suburb)

Cost is a known barrier to addiction treatment for many people, but it doesn't have to be. If you feel that alcohol and/or drug rehab is financially out of reach for you, there are several ways you can access affordable treatment.
Are There Low-Cost and Free Rehabs in Phoenix?
If you don't have insurance or the means to pay for addiction treatment, you may qualify for free or low-cost treatment at a state-funded Phoenix rehab facility. These facilities receive subsidies from the State of Arizona, so they can provide services at little to no charge for low-income persons in need.
If you're interested in seeking treatment at a state-funded rehab, you'll need to prove that you do not have adequate income to pay for addiction treatment. You may also be asked for proof of your Arizona and U.S. residency to qualify for enrollment.
How Do I Pay for Substance Abuse Treatment in Phoenix?
If you don't have private or public insurance and cannot get into a low-cost or free Phoenix rehab facility, you still have options for accessing treatment. Scholarships, financing agreements, and income-based programs can all help ease the financial burden of going to rehab.
Pay for Drug and Alcohol Rehab
Apply for a Rehab Scholarship: Rehab scholarships provide funding for addiction treatment that you do not have to pay back. Some rehab facilities offer in-house scholarships while others coordinate with third-party foundations that provide funding for a certain number of patients per year. All scholarships are awarded on an as-needed basis and require an application that may ask for a detailed recovery plan and proof of your financial situation. You can find rehab scholarships by calling local treatment facilities to inquire about financial assistance options. You may also be able to learn more about this type of funding through local social service organizations.
Find a Sliding Scale Rehab Program: Sliding scale rehab programs base your out-of-pocket treatment costs on your income and ability to pay for services. Each facility that offers sliding scale services may structure its fees a bit differently, but calculations are generally based on federal poverty guidelines. Be prepared to show proof of income to qualify for reduced-cost treatment.
To find sliding scale drug or alcohol rehabs in Phoenix, you can perform an internet search for "alcohol rehabs near me" or "drug rehabs near me." Then call facilities on the list to ask if they offer income-based, reduced-cost services.
Choose a Rehab That Offers Financing Plans: Rehab payment plans help ease the financial burden of addiction treatment by providing financing that splits up your treatment costs into several manageable payments. To qualify for a payment plan, you must apply just as you would for any other type of loan. If approved, you'll sign a financing contract that details your payment schedule and your interest rate, if applicable. If necessary, you may be able to defer payments until your treatment program concludes and you return to your job.
Inpatient vs. Outpatient Rehab in Phoenix
Whether you should enroll in inpatient or outpatient alcohol or drug rehab in Phoenix depends on several variables. Your addiction severity, mental health, history of substance use, and your budget all play roles in determining the best treatment setting for your needs.
Benefits of Inpatient Addiction Treatment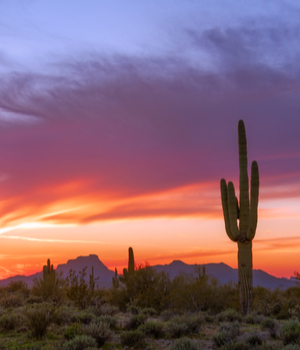 Inpatient addiction rehab is typically best for persons whose substance use and/or mental health condition has seriously impacted their life. This type of treatment takes place in a residential rehab facility, where you must live for the length of your treatment program. Generally, inpatient treatment programs last 30 to 90 days, but in some cases, they can last longer. Often, residential rehab programs lasting longer than 90 days produce better treatment outcomes.5
While enrolled in a residential program, you'll have access to medical and addiction professionals at all times. You'll participate in daily therapy sessions, either individually or with your peers, and you'll also have access to several types of evidence-based treatments. Depending on your needs, you may be given medications to help minimize substance cravings and rebalance brain chemicals affected by alcohol and/or drug use. Holistic therapies, such as yoga, meditation, exercise, and animal therapy may also be part of your inpatient program.
Benefits of enrolling in an inpatient addiction treatment program include:
A safe, stable environment where you can focus fully on your recovery
Community with peers who are working through recovery alongside you
Around-the-clock access to treatment professionals
Longer, more intensive time in treatment, which can result in better long-term recovery outcomes
Benefits of Outpatient Addiction Treatment
Outpatient addiction treatment is typically recommended for people who have stable, supportive home environments and those who cannot put their daily life on hold to attend rehab. Outpatient programs are available at three intensity levels—partial hospitalization (PHP), intensive outpatient (IOP), and standard outpatient—all of which allow you to live at home.
While engaged in outpatient rehab, you'll participate in group and individual therapy for several hours each week. The number of weekly treatment sessions and therapy hours ultimately depends on the type of program you enroll in. Most outpatient programs also provide peer support groups, relapse prevention planning and support, and case management services.
Advantages of enrolling in outpatient alcohol or drug rehab in Phoenix include:
The ability to maintain your normal life responsibilities throughout the treatment
The opportunity to involve family and/or close friends in your recovery for additional support
Access to medication management and maintenance as needed
The ability to lengthen your treatment plan or change the intensity level to better suit your needs
Types of Drug and Alcohol Rehabs in Phoenix
As you search for Phoenix drug rehabs and alcohol rehabs that suit your needs, you may encounter several unique approaches to addiction treatment that may benefit you. Most facilities employ evidence-based addiction therapies, but many also provide specialty services.
LGBTQ+ Rehab
Rehabs that specialize in treating members of the LGBTQ+ community provide a safe space for patients to recover from drug and alcohol addiction. Providers also understand challenges unique to this community, such as internalized homophobia and transphobia, family rejection, social exclusion, and discrimination.
Christian and Faith-Based Rehab
Faith-based rehab programs may be Christian in nature or may implement other spiritual or religious philosophies and/or practices in their treatment model. Such programs typically provide standard, evidence-based addiction therapies, as well as counseling with spiritual professionals, prayer-based therapy, and religious services. 12-step programming and peer support are often central components of faith-based addiction treatment programs.
Men-Only Rehab
Men-only rehab programs exclusively treat men who are recovering from addiction. Men are often stigmatized or judged for being "weak" for seeking treatment, and men-only treatment programs understand these challenges and can cater treatment specifically for their needs.
Women-Only Rehab
Women-only rehabs specialize in treating women and provide a safe space for women to process and recover, especially for those who may have experienced sexual assault or abuse from a male partner or loved one.
Teen Rehab
Teen rehabs understand the importance of adolescents and teens having their own space for addiction recovery in which they can support one another from an understanding and empathetic place. Teens may have different treatment needs than adults, such as help with family dynamics, co-occurring mental health disorders, and education.
Holistic Rehab
Holistic rehab programs employ both evidence-based and alternative therapies to provide a whole-person approach to addiction treatment. These programs focus on addressing patients' mental, emotional, physical, and spiritual needs through a variety of non-traditional therapies such as meditation, yoga, and nature therapy.
Luxury Rehab
Luxury rehab programs are designed to feel more like an all-inclusive resort than an addiction treatment center. In addition to standard therapies, these programs provide a wide variety of luxurious amenities, such as private accommodations, spa treatments, holistic therapies, gourmet dining, and concierge services. Luxury treatment programs facilitate healing by delivering highly tailored treatment plans and the highest level of comfort in every capacity.
Executive Rehab
Executive rehab programs are designed to accommodate working professionals, especially those in high-level positions who require a high level of confidentiality throughout treatment. These programs often provide special amenities for people who need to continue working throughout treatment, such as computer access, internet access, and private conference rooms. In some programs, patients may even be allowed to take business trips during treatment. Rehab facilities that offer executive programs are often luxurious in nature and provide private accommodations, holistic therapies, and other high-end conveniences.

Dual Diagnosis Rehab
Addiction and mental health disorders, such as anxiety, depression, PTSD, mood disorders, and personality disorders, often co-occur. This means these conditions affect people at the same time. When a person lives with substance abuse alongside a mental health condition, clinicians refer to the simultaneous presence of both conditions as dual diagnoses.
Dual diagnosis treatment programs are specifically designed to help people heal from co-occurring disorders. They provide integrated addiction and psychiatric therapy that helps people heal from substance abuse while helping them stabilize and improve their mental health.
Depression and Addiction
Recent studies suggest that approximately 72% of people in treatment for a substance use disorder also live with co-occurring severe depression.6 Because substance abuse and depression are often intertwined, you should receive integrated treatment for both conditions if you live with these co-occurring disorders.
Depending on your needs, you may receive medications that help with depression symptoms and undergo therapy for mood stabilization. You'll also participate in a variety of behavioral therapies that can help you heal from addiction.
Anxiety and Addiction
Research suggests roughly 30% to 40% of people with an anxiety disorder also have a co-occurring substance use disorder.7 Studies also suggest that individuals with anxiety disorders (ADs) are more likely to develop substance use disorders than people without anxiety.
Successfully treating these co-occurring conditions typically requires an integrated approach involving both addiction and psychiatric therapy. Pharmacotherapies are often necessary for addressing severe anxiety symptoms, and behavioral and addiction therapies can help patients heal from the effects of alcohol and/or drug abuse.
PTSD and Addiction
Among people with post-traumatic stress disorder (PTSD), roughly half have a co-occurring substance use disorder. Researchers have also learned that men have double the risk of developing co-occurring addiction and PTSD.8 Retired military members are particularly susceptible to post-traumatic stress disorder as active duty often involves life-threatening experiences that have detrimental and lasting psychological effects.
If you live with PTSD and misuse alcohol and/or drugs, you should receive integrated addiction and mental health treatment that simultaneously addresses both conditions. While engaged in this type of treatment, you'll participate in a variety of therapies, such as cognitive behavioral therapy, exposure therapy, and trauma-focused therapy. You may also receive psychiatric medications to help manage your symptoms.
Bipolar Disorder and Addiction
Studies suggest that roughly 40% of people with bipolar disorder will develop a co-occurring substance use disorder at some point in their lives. Research also shows that substance abuse often worsens psychiatric symptoms in people with bipolar disorder.9
If you live with bipolar disorder and addiction, clinicians highly recommend enrolling in dual diagnosis treatment to improve your long-term treatment outcome. While in treatment, you'll likely receive a combination of medications and behavioral therapies to address both conditions.
Personality Disorders and Addiction
Research suggests that approximately 73% of people with personality disorders (PDs), such as antisocial personality disorder and borderline personality disorder, also live with addiction. Studies also show that the presence of a PD can result in poorer addiction treatment outcomes among people in treatment for substance abuse.10
If you live with a personality disorder and need treatment for addiction, consider engaging in a dual diagnosis treatment program that provides both addiction and psychiatric therapy. Receiving simultaneous treatment for both conditions can significantly improve your recovery outcome.
What Kinds of Therapy Are Used in Drug and Alcohol Rehab?
Every alcohol and drug rehab facility in Phoenix has its own unique approach to addiction and/or mental health treatment. But most facilities employ evidence-based therapies that are proven effective in the treatment of substance use and co-occurring disorders. You may participate in any of the following therapies while engaging in addiction treatment.
Cognitive Behavioral Therapy
Cognitive behavioral therapy (CBT) not only teaches you to identify problematic thoughts and behaviors but also helps you learn how to correct those behaviors using specific skills. Some of the skills you'll learn in CBT include:
Cognitive reframing, which helps you shift the way you look at specific situations, relationships, and even people
Journaling and thought recording, which can help you better analyze and choose your thoughts
Relaxation and stress reduction techniques, such as deep breathing and guided imagery, which can help you improve your sense of control in stressful situations
Role playing, which can help you learn how to work through difficult situations in a healthier way
Self-monitoring, which can help you identify substance cravings early and identify situations that may put you at risk for relapse
Often, CBT is combined with medication therapy and other behavioral therapies to produce even more positive effects and help you improve your overall quality of life.11,12
Dialectical Behavior Therapy
Dialectical behavior therapy (DBT) is designed to help you envision, express, pursue, and sustain goals that help you build a life you are proud of. DBT is often used in the treatment of both addiction and psychiatric disorders and teaches you skills in mindfulness, emotional regulation, distress tolerance, and effective communication. Using these skills, you'll learn how to better manage negative emotions and thoughts and change the undesirable behaviors that have historically stemmed from those feelings.13
Motivational Enhancement Therapy
Even if you recognize that substance use has negatively impacted several areas of your life, you may be hesitant to enter treatment. Making positive changes can also be challenging, especially if you lack faith in your ability to stay sober or engage in your treatment program. Motivational enhancement therapy (MET) is a form of behavioral therapy that help change your outlook.
In this type of therapy, you'll participate in individualized treatment sessions with a therapist who will help you develop self-motivating statements and create a plan for change. The overarching goal of MET is to help you build your intrinsic motivation to change, so you can commit to taking positive steps that support your long-term recovery. MET can also help you learn to fully engage in your treatment and develop coping strategies that can help you long term.14
Contingency Management
Contingency management is a type of behavioral therapy that uses rewards to reinforce positive change. This therapy is often used in addiction and psychiatric treatment and typically provides monetary rewards or vouchers for completion of treatment milestones or consistency in sobriety. If contingency management is a part of your treatment plan, you may be rewarded for submitting substance-negative urine samples and taking any medications you may be prescribed.15
Group Therapy
Group therapy takes place in a small group setting of people who share common challenges and problems. Counselors, therapists, and psychiatric professionals administer this type of therapy and facilitate discussion, problem solving, and skill development among the group. While in group therapy, you'll not only build community with your peers but also receive and provide support for persons who are also working through recovery. You'll learn valuable information about substance abuse and the recovery process while building skills that can help you stay strong in long-term recovery. This form of therapy is often a crucial component of both inpatient and outpatient addiction treatment, as well as aftercare.
Family Therapy
Support and encouragement are vital to your success in addiction recovery, and your loved ones can play an integral role in supporting you throughout treatment. Family therapy is designed to not only help your family recognize their important role in your recovery but also strengthen the family dynamic as a whole.
Through sessions with licensed counselors and/or therapists, you and your loved ones will work to understand how behaviors impact the entire family and how you can work together to facilitate positive change. Substance abuse can sometimes stem from larger problems within a family, so this type of therapy aims to encourage deep and lasting healing for all.
Should I Travel to Phoenix for Addiction Treatment?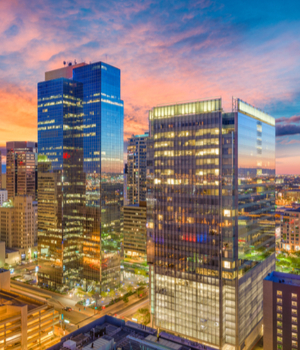 Arizona is known for its arid, warm climate, gorgeous desert scenery, and a plethora of outdoor activities. The Phoenix metro area is brimming with attractions and activities you can take part in, including hiking, horseback riding, golfing, museum hopping, and much more. The city sees millions of visitors annually, so if you're considering a trip to the area, you're certainly not alone.
Traveling to an alcohol or drug rehab in Phoenix, Arizona, may be a good fit for your needs if you:
Have family or friends in the Phoenix area who can support you throughout your treatment and recovery
Would like to enroll in a rehab facility in a warm climate that could be beneficial for your recovery
Have health insurance that covers treatment at Phoenix alcohol rehabs or drug rehabs
Want to spend time away from your normal environment while you work through recovery to avoid triggers and situations that may hinder your progress
Neighborhoods in Phoenix to Consider for Treatment
If you're considering enrolling in a Phoenix drug or alcohol rehab facility, several local neighborhoods are excellent locations to work through treatment. Some areas of the city you may want to consider include:
Central City: This sprawling Phoenix neighborhood includes the bustling downtown area of the city, which is home to galleries, museums, sports arenas, shopping complexes, parks, farmer's markets, and the Phoenix art district.
Encanto Village: Located directly north of downtown Phoenix, this neighborhood is known for its famous Encanto Village golf course and the Arizona State Fairgrounds. The area also houses the Phoenix Art Museum, the famous Heard Museum of Indian Art, and the Enchanted Island Amusement Park.
Uptown: Situated directly north of Encanto Village, Uptown is one of Phoenix's most sought-after living areas. This neighborhood is known for its urban-suburban feel, cultural diversity, history, and many easily accessible hiking trails and parks.
South Mountain Village: Located south of the Salt River, which passes directly through the Phoenix metro area, South Mountain Village is known for its extensive hiking trails and stunning, panoramic views of the city. Anchored by South Mountain Park, this area of town is home to several top-notch golf courses and its quiet, laid-back vibe.
Wherever you're considering attending drug rehab in Phoenix, you'll find a plethora of high-quality treatment centers that can help you jumpstart your road to recovery.
Phoenix Alcohol and Drug Use Statistics
Phoenix is the county seat and largest city in Maricopa County, Arizona. Public health reports show that alcohol and drug use are serious issues both within the city of Phoenix and throughout Maricopa County as a whole.
Statistics of note include:1,2,3,4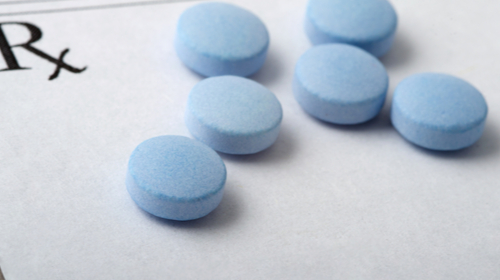 In 2021, there were nearly 3,500 non-fatal opioid-related overdoses in Maricopa County and more than 2,000 verified opioid-related deaths.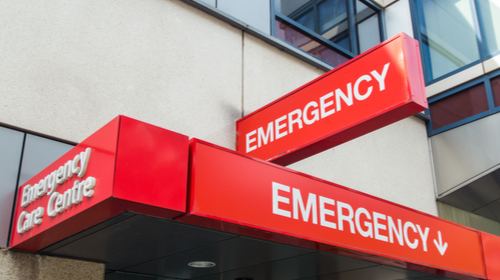 Maricopa County saw more than 9,000 emergency department and inpatient hospital visits involving suspected opioid overdoses in 2021.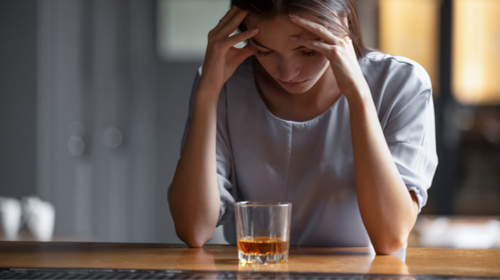 In 2018, 20% of teens reported consuming alcohol within the last 30 days while nearly 16% reported using marijuana in the past 30 days.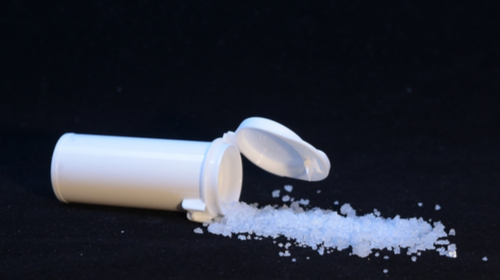 In 2019, methamphetamine was involved in more overdose deaths in Maricopa County than any other illicit or prescribed substance.

Important Alcohol and Drug Laws in Phoenix
Arizona Good Samaritan Overdose Prevention Law: Arizona's Good Samaritan Overdose Prevention Law states, "a person who, in good faith, seeks medical assistance for someone experiencing a drug-related overdose may not be charged or prosecuted for the possession or use of a controlled substance or drug paraphernalia." However, such a person is only immune from legal repercussions if the evidence for such a violation was obtained as a result of the person seeking medical assistance.16
If you witness a suspected overdose, you can save a life by calling 911. Do not hesitate to call emergency medical personnel or the police as the Good Samaritan Law will protect you from prosecution.

Arizona Protections for Employees Voluntarily Seeking Addiction Treatment: The U.S. Family Leave and Medical Act (FMLA) requires Arizona employers with 50 or more staff members to provide unpaid time off for employees who voluntarily enroll in addiction rehab. Employers must also provide such employees with either their original job or a similar position when they return from treatment and cannot discriminate against staff who enter treatment.17

Arizona Opioid Epidemic Act: Sharp increases in the number of opioid-related fatalities in Arizona prompted the state to pass its Opioid Epidemic Act in 2017. This multi-bill act aims to combat the opioid crisis in Arizona by increasing access to addiction treatment, limiting opioid prescriptions, and training more first responders on naloxone administration. As a result of the act, Arizona has also increased the number of safe medication disposal bins throughout the state and authorized county health departments to administer naloxone to people who need it.18

Finding the best alcohol or drug rehab in Phoenix for your unique needs and financial situation can feel overwhelming. To learn more about the local addiction treatment options available to you, get help today at 800-405-1685 (
Who Answers?) for 24/7, confidential assistance.