Columbus Alcohol and Drug Use Statistics
Drug use and associated problems have been on the rise in Columbus for many years. The City of Columbus and federal agencies keep track of the cases of substance abuse by following the rate of overdoses, suspected overdoses, and other data. Overall, overdose deaths have risen from just under 200 in 2014 to over 800 in 2020.2 Here are some more points of interest from the most recent addiction data report from Columbus:2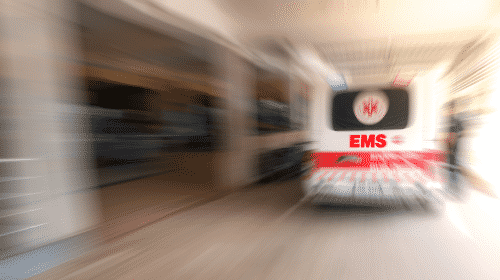 Franklin County experienced 758 overdose deaths in 2021, slightly lower than the previous annual count of 804.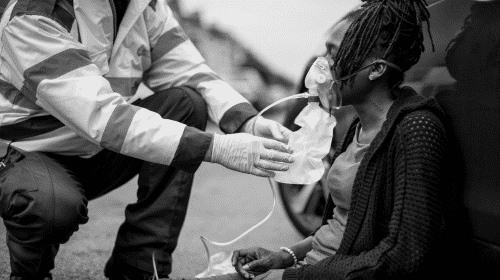 EMS providers treated 4,775 suspected opioid overdoses with Naloxone in 2021.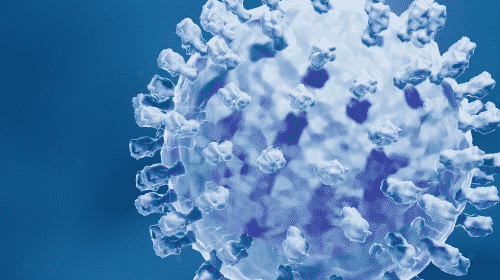 Hepatitis C transmissions (caused by injecting drugs) is rising, with 288 new cases reported in the first quarter of 2022.
Men comprise 56.4% of all emergency room (ER) visits due to overdoses and 69.1% of all overdose deaths from 2016–2020.
Whites account for 53.2% of ER visits due to overdose and 69.2% of overdose deaths from 2016–2020.
People between the ages of 18 and 34 constituted 45.1% of all overdoses treated in an ER from 2016–2021.
If you are affected by substance abuse in Columbus, there is help. You can contact a facility that offers drug education, counseling, and evidence-based therapies to help you get on the road to recovery.
Expert Insights

Columbus residents find themselves in a state with one of the highest rates of drug overdose deaths. In Franklin County alone, 825 residents died of drug overdose in 2021. Clearly, there's a huge need for treatment here. Fortunately, treatment is available. Unfortunately, it's not affordable. The median household income in Columbus is just over $58,000. If you need residential rehab in Columbus, that will run you nearly $57,000. And sadly, only five facilities in the entire state offer free drug rehab treatment for all patients. Something needs to change. For Columbus residents to get the help they need, we must provide more affordable options for treatment.

~ Kerry Nenn
Top 5 Drug Rehabs in Columbus
Every alcohol and drug rehab in Columbus offers its own set of unique amenities, programs, and therapies. Evidence-based treatment is available at multiple inpatient centers in Columbus. These facilities often provide a range of therapies, faith-based treatments, and outpatient options for recovery.
Below are the top five addiction treatment centers in Columbus based on the following criteria:
Offering evidence-based treatment
Accreditation
Certifications
Client testimonials / reviews
Ohio Addiction Recover Center (O.A.R.C.)
O.A.R.C. in Columbus provides a uniquely individualized approach to addiction treatment. You'll have access to a state-of-the-art detox center through rehab and recovery housing, and they offer a full continuum of care that provides you with the tools you need to recover.

Treatment programs include:

Medical detox services
Inpatient care
Partial hospitalization programs (PHPs)
Sober living
Outpatient programs
Men's and women's programs
Aftercare

Treatment programs are supported by:

Joint Commission accreditation
LegitScript Certified
National Association of Addiction Treatment Providers (NAATP) member

Location and contact information:
3880 Jackpot Rd
Grove City, OH 43123
(800) 481-8457
The Recovery Village Columbus
The Recovery Village Columbus provides comprehensive addiction treatment for those struggling with drug and alcohol use and co-occurring mental health conditions. They offer a holistic approach and provide treatment at every level of the recovery spectrum.

Treatment programs include:

Medical detox services
Medication-assisted treatment
Inpatient treatment
Outpatient treatment
Programs for veterans and first responders
Teletherapy
Aftercare

Treatment programs are supported by:

Joint Commission accreditation
LegitScript Certified
National Association of Addiction Treatment Providers (NAATP) member
SAMHSA

Location and contact information:
3964 Hamilton Square Blvd
Groveport, OH 43125
(614) 362-1686
BrightView
BrightView provides comprehensive addiction treatment at its Columbus facility. They offer an evidence-based approach, which includes medication-assisted treatment (MAT), individual and group therapy, and social support services.

Treatment programs include:

Medication-assisted treatment
Outpatient programs
Individual counseling
Group therapy
Case management
Social support
Dual-diagnosis treatment plans

Treatment programs are supported by:

Joint Commission accreditation
LegitScript Certified

Location and contact information:
4660 Roberts Rd
Columbus, OH 43228
(866) 934-7450
Maryhaven
Maryhaven in Columbus offers inpatient and outpatient services, medically-assisted treatment, specialized programming for pregnant women and homeless adults, and individual, group, and family counseling.

Treatment programs include:

Medical detox
Opioid treatment
Residential care
Outpatient programs
Gambling intervention
Options for women and families

Treatment programs are supported by:

Commission on Accreditation of Rehabilitation Facilities (CARF) accreditation
LegitScript Certified
Better Business Bureau accredited business

Location and contact information:
4660 Roberts Rd
Columbus, OH 43228
(866) 934-7450
Ohio State Talbot Hall
Talbot Hall has been providing high-quality, comprehensive addiction treatment in the central Ohio area since 1974. They offer a full range of individualized outpatient programs and have 25 beds for clients who need a hospital stay.

Treatment programs include:

Withdrawal management
Partial hospitalization
Intensive outpatient
Standard outpatient
Medication management
Telehealth services

Location and contact information:
1441 Phale D. Hale Dr
Columbus, OH 43203
(614) 257-3760
Cost of Drug Rehab in Columbus
Services in Columbus can range from affordable or even free to very expensive. The cost depends on what type of services you require. For example, living in a residential center brings with it the cost of room and board and meals.
Other treatments, such as equine therapy, yoga therapy, or training with a certified instructor, may come at a higher cost. Another important factor to consider is what type of financial assistance options are available. Some facilities offer a sliding-scale fee schedule or scholarships for low-income patients.
Payment Options for Columbus Facilities
Regardless of your financial situation, addiction treatment services are within reach. Many Columbus alcohol rehabs accept private pay as well as private health insurance. Others accept state-funded health insurance programs, such as Medicaid or Military Insurance (a.k.a., Tricare).
It is common to find facilities or detox centers in Columbus that accept any combination of these options. You also can try crowdfunding or asking friends and family to contribute to your cost of care.
According to the Substance Abuse and Mental Health Services Administration (SAMHSA), within 25 miles of the city center of Columbus, there are:1
Free or Low-Cost Drug Rehab Centers in Columbus
Columbus has many low-cost and free options across the city and Franklin County. These services are accessible to individuals who do not have health insurance coverage and/or have no income.
In order to qualify, you will be required to verify your Ohio residency, your legal status in the United States, information about your addiction status, and proof of income and lack of insurance.
If you need assistance in choosing between the free accredited drug rehabs in Columbus, we are here to help. Call our free and confidential helpline at 800-926-9037 (
Who Answers?) to speak to a support specialist at any time.
Addiction Treatment Settings
Here are the various levels of addiction treatment you'll want to consider in Columbus:
Medical Detox
Suddenly quitting drugs and alcohol can sometimes result in painful and even dangerous withdrawal symptoms. That's where a professional detox comes in – it can help manage these symptoms and keep you safe and comfortable while you go through withdrawal. 
Inpatient
This is the most structured and intensive setting you'll find. During an inpatient stay, you live at the facility for a month to several months, depending on your needs. This option may be best for those with a severe addiction or those who have previously dropped out of outpatient care.
Partial Hospitalization Programs (PHPs)
A step down from residential, PHPs involve a high frequency of care that is similar to inpatient, except you return home during non-treatment hours.
Intensive Outpatient Programs (IOPs)
IOPs are a step down from PHPs. These programs involve several hours of treatment per day for three to five days per week.  
Standard Outpatient
Standard outpatient is the least intensive care option. It involves just a few hours of care per week. This type of program would be best for someone with a mild addiction, a strong support system, and strong motivation to quit.
Aftercare
When you near the end of your program, you'll work with your treatment team on forming an aftercare plan that will aid you in staying sober even when transitioning back into your everyday life. This can be in the form of sober-living homes, support groups, and continued therapy.
Medications for Opioid and Alcohol Addiction
Withdrawal from opioids and alcohol can cause very unpleasant and painful symptoms, including seizures that can be life-threatening. A detox program will help you through the worst of your withdrawal by using supports like IV fluids and medications, such as:
Acamprosate: A medication to treat alcoholism, this drug reduces cravings and anxiety
Disulfiram (Antabuse): This medication causes the user to refrain from consuming alcohol by creating unpleasant side effects such as flushing and arrhythmia when taken with alcohol
Naltrexone (Revia/Vivitrol): Used for both alcohol and opioid addiction, this drug works by blocking pleasure receptors in the brain, stopping the user from enjoying euphoric feelings when using
Methadone: This opioid antagonist works by stopping pleasurable feelings from opioid use by blocking receptors in the brain.
Medication This partial opioid antagonist relieves cravings but does not produce a euphoric high
Buprenorphine/Naloxone (Suboxone, Zubsolv): This is a combination medication that causes immediate withdrawal symptoms if a person takes an opioid while using it; it also eases cravings and withdrawal symptoms
If you need dual-diagnosis treatment, you also may be prescribed psychiatric medications to treat your mental health disorder(s). There are accredited drug and alcohol rehab centers in Columbus that can treat your mental health disorder and substance abuse at the same time.
Specialized Drug Rehabs in Columbus
LGBTQ+
It can be incredibly difficult to find a place that feels safe enough to open up when you are in the LGBTQ+ community. This is especially so when you also struggle with the stigma of addiction and mental illness. Look for an addiction treatment center in Columbus that caters to members of the LGBTQ+ community.
Faith-Based
If you are spiritually or religiously devout, an environment or social group that speaks to these needs might be helpful in your healing process. Faith-based facilities incorporate pastoral counseling, group prayer sessions, and other religious activities to encourage sobriety.

Men-Only
Men struggling with addiction might find it easier to recover in an environment where their peers also are men in recovery who understand the struggle. Society looks to men to be strong and protective, so a man with substance use or mental health disorders encounters unique troubles.

Women-Only
Struggling with substance abuse can be complicated—or even caused—by past trauma. Many women who seek help have a history of interpersonal partner violence, sexual assault, or other types of trauma. They may find it difficult to recover in a group with men. Women-only rehabilitation centers provide the healthy environment and community support needed to get past addiction and any underlying traumas that lead to unhealthy behaviors.

Teen
It is common for a teenager to want to experiment with drugs or alcohol, especially when surrounded by friends who pressure them to do so. Substance use and mental health issues are complicated because teenage brains are not finished developing. If you are under 18 and dealing with substance abuse, look for a treatment center that caters to teens looking for care.

Young Adult
Young adults between the ages of 18 and 25 have unique issues. They need to navigate the fresh waters of adulthood while being encouraged by their friends and society to party. This combination of new responsibilities, social pressure, and the need to relax can lead you to spiral into addiction.

Luxury
When you want to be as comfortable as possible, with plush surroundings and the latest in evidence-based and holistic therapies, look for a luxury Columbus facility. These tend to cost more as they invest in top-of-the-line amenities and serene spaces in which their guests heal.

Executive
Executive rehab centers are for professionals who want to maintain the highest levels of confidentiality while undergoing treatment. Such programs help them avoid the risk of social backlash or career consequences. They often have high-end accommodations and amenities, such as swimming pools and gourmet dining.

Should You Travel for Drug and Alcohol Rehab in Columbus?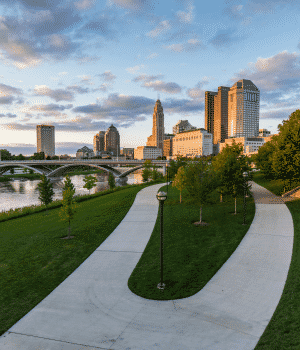 If you enjoy Midwestern hospitality and world-famous ice cream, think about taking a trip to Ohio. It also may benefit you to travel if that removes the daily stresses or temptations to use substances. You might consider a facility in Columbus if:
You have friends and family nearby who can provide support
Your health insurance coverage extends to the city
Your current location does not have the facility for you, or your insurance does not cover it there
You find the facilities there are more in your price range
You are interested in a leading facility in Columbus that offers the therapies and amenities you want
You want a change of scenery
Drug and Alcohol Laws in Columbus
Before traveling to Columbus or seeking addiction services in the city or surrounding areas, you should know the laws governing substance use, misuse, and treatment. Here are a few relevant pieces of legislation to consider when pursuing alcohol and drug rehab in Columbus.
Ohio Good Samaritan Law
This law was created to encourage people to call for emergency assistance, even if they have an illicit substance, in the presence of an overdose. The Good Samaritan Law offers immunity against prosecution if you are found with drugs when calling 911, provided you are willing to take a drug test and participate in a 30-day treatment program.4
Ohio Opioid Prescription Limitation Law
Under new guidelines, doctors are unable to prescribe opioid-based pain medication for longer than seven days for adults and five days for minors who experience acute pain, even after an injury or surgery. This bill was enacted to encourage doctors and patients to seek out non-opioid pain-relief methods. A chronic pain opioid prescription bill also was passed in 2018, which focuses on patient education rather than medication limitation.5
Casey's Law
In Ohio (and Kentucky), this law enables family members of substance users to commit them to a rehab program involuntarily. It was created to attempt to save lives by treating those with severe drug or alcohol addictions.
Driver Intervention Program (DIP)
This program helps first-time offenders avoid the mandatory three-day prison sentence by instead participating in alcohol education courses. This program can be offered at a lower cost to people with Medicaid or Social Security benefits.6
Federal Employee Protections for Addiction Treatment
The Family and Medical Leave Act (FMLA) offers employment protection to people who need time away for addiction treatment and other medical reasons. Companies with 49 or more employees must provide up to 12 weeks of unpaid leave to an employee who needs to go into a hospital for care, and they must guarantee them the same or a similar position when they return.
Whatever your needs are, you can find a substance abuse program that fits them in Ohio. Reach out to an experienced specialist at 800-926-9037 (
Who Answers?) for guidance toward the right program for you.
Resources
Overdose Deaths Franklin County, Ohio (2022). Tableau.com.
Substance Abuse and Mental Health Services Administration. (2022). Behavioral Treatment Locator.
City of Columbus. (2020). Comprehensive Addiction-Related Data
State Medical Board of Ohio. (2022). Newly Adopted and Proposed Rules: Telehealth
Ohio Department of Health. (2022). No Matter What.
State Medical Board of Ohio. (2019). Regulations for Acute Opioid Prescriptions.
Ohio Mental Health and Addiction Services. (2022). Driver Intervention Program.