Columbus Drug and Alcohol Use Statistics
Drug use and associated problems have been on the rise in Columbus for many years. The City of Columbus and federal agencies keep track of the cases of substance misuse by following the rate of overdoses, suspected overdoses, and other data. Overall, overdose deaths have risen from just under 200 in 2014 to over 800 in 2020.2 Here are some more points of interest from the most recent addiction data report from Columbus:2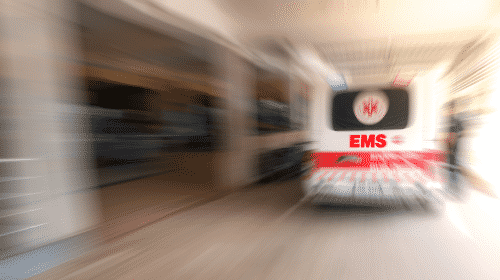 Franklin County experienced 758 overdose deaths in 2021, slightly lower than the previous annual count of 804.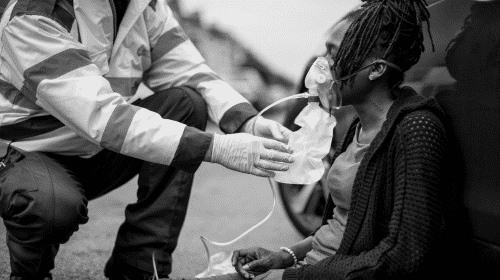 EMS providers treated 4,775 suspected opioid overdoses with Naloxone in 2021.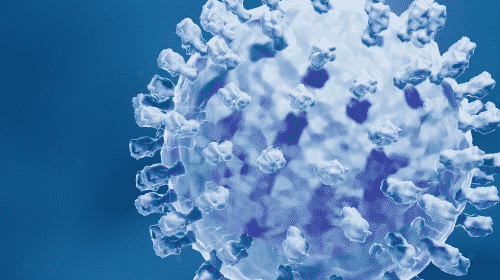 Hepatitis C transmissions (caused by injecting drugs) is rising, with 288 new cases reported in the first quarter of 2022.
Men comprise 56.4% of all emergency room (ER) visits due to overdoses and 69.1% of all overdose deaths from 2016–2020.
Whites account for 53.2% of ER visits due to overdose and 69.2% of overdose deaths from 2016–2020.
People between the ages of 18 and 34 constituted 45.1% of all overdoses treated in an ER from 2016–2021.
If you are affected by substance misuse in Columbus, there is help. You can contact a treatment program that offers drug education, counseling, and evidence-based therapies to help you get on the road to recovery.
Costs of Drug or Alcohol Rehab in Columbus
Rehab services can range from affordable or even free to very expensive. The cost depends on what type of services you require. For example, living in a residential treatment center brings with it the cost of the room, board, and meals.
Alternative treatments, such as equine therapy, yoga therapy, or training with a certified instructor may come at a higher cost. Another important factor to consider is what type of financial assistance options are available. Some facilities offer a sliding-scale fee schedule or treatment scholarships for low-income patients.
Payment Options for Ohio Facilities
Regardless of your financial situation, you can benefit from a myriad of payment methods for drug and alcohol rehab in Ohio. Many rehab centers accept private pay as well as private health insurance. Others accept state-funded health insurance programs, such as Medicaid or Military Insurance (a.k.a., Tricare).
It is common to find a facility that accepts any combination of these options. You also can try crowdfunding or asking friends and family to contribute to your cost of care.
According to the Substance Abuse and Mental Health Services Administration (SAMHSA), within 25 miles of the city center of Columbus, there are:1
Find Low-Cost and Free Drug or Alcohol Rehab in Columbus
Ohio has a bevy of governmental and social services organizations to help those struggling with addiction. For local referrals to low-cost treatment services, call LSS Central Ohio at 211. Another place to call for 24/7 support and local resources is the Ohio CareLine at 1-800-720-9616.
Popular Centers for Alcohol or Drug Rehab in Columbus
With dozens of substance use treatment centers in the capital, you are sure to find a program to meet your needs. We have compiled the three highest-rated facilities for alcohol and drug rehab in Columbus. Their scores are based on client satisfaction, unique therapies, and affordability.
Maryhaven
Maryhaven offers residential, outpatient, and detox treatment services. With state-of-the-art opioid treatment and free gambling cessation options, this center is dedicated to helping the people of Columbus. They also offer free family support groups and community outreach.
Ohio Addiction Recovery Center (ARC)
The ARC offers residential, outpatient, and medication-assisted treatment (MAT) rehab and dual-diagnosis services to people across the state. Their counseling programs have a small patient-to-therapist ratio, ensuring everyone has plenty of one-on-one time and focused attention on their recovery. They accept most major insurance groups and offer alternative payment options for those without insurance.
Recovery Works Columbus
Pinnacle Treatment Centers' Columbus location, Recovery Works, has full continuum of care services, from medically-supervised detox to aftercare with free alumni meetings. Evidence-based and holistic therapies include cognitive behavioral therapy (CBT) and motivational enhancement therapy (MET), as well as art and music therapy.
What to Expect at Drug Rehab in Columbus
Most programs provide a range of therapies, including one-on-one counseling and support groups. If you have medical needs that require supervision and medication as a result of your addiction, detox and inpatient programs might be best for you. Your experience will vary according to the type of treatment you need.
Detox Programs
Detox programs are the first step if you have a severe dependency and experience uncomfortable, if not debilitating or life-threatening, withdrawal symptoms. These programs are offered in clinical settings with the supervision of medical professionals. They ensure you remain stable while detoxifying from your substance of choice, whether it is alcohol, opioids, cocaine, or other addictive substances. Depending on circumstances, detox can last anywhere from five days to two weeks.
It is very important to undergo a supervised detox program if you experience severe withdrawal symptoms. Tremors and seizures are often found in people who try to quit alcohol or opioids. A detox facility can provide supportive medications, IV fluids, and other treatments to keep you comfortable during withdrawal.
Detox usually is undertaken separately from rehab. However, many facilities offer in-house detox, so you will not have to move into a new facility afterwards. When researching rehab options, speak with their representatives to verify they have the right program for you. Get a clear vision of what life there will look like during and after detox.
Inpatient Rehab Programs
Inpatient rehab is an effective way to achieve long-lasting recovery. Here, you will retrain your mind to handle everyday pressures without turning to substances for help. These programs focus heavily on life skills training, self-esteem counseling, and an overall holistic view of health to help you resume the activities that you need to engage in after leaving treatment.
These programs can last anywhere from several weeks to a year, depending on the facility. The most common treatment plans last 30 or 90 days. In an inpatient rehab center, you can expect to receive all your meals and housing as well as access to a high-caliber treatment program with a variety of evidence-based therapies.
Every rehab center has a different philosophy. Some programs have high-end amenities, such as on-site fitness centers and spas. Others have alternative modalities, such as art therapy, equine therapy, and other recreational activities in the great outdoors of Ohio.
Partial Hospitalization Program (PHP)
Partial hospitalization programs (PHPs) can serve as a bridge between inpatient rehab and intensive or standard outpatient care. These programs tend to be rigorous, requiring several hours of on-site participation in therapy, five to seven times a week.
PHPs also allow for in-depth medication management for those who need supervised treatments and a clinical setting but cannot dedicate the time or money needed for inpatient rehab. Unlike inpatient care, which requires you to stay at the facility, partial hospitalization lets you return home in the evening.
Outpatient Treatment in Columbus
You have a few different outpatient care options to choose from in Columbus. Standard outpatient programs offer general counseling to help you refrain from using and succeed in lifelong recovery. This type of programming includes drug counseling with certified professionals as well as integrated counseling in the form of support groups and family counseling.
Many programs also provide access to sober activities. Outings to the Columbus Zoo and Aquarium or the Buckeye Raceway indoor go-kart track may be arranged to help you get out without being tempted to use drugs or alcohol.
Intensive outpatient programs (IOPs) offer the same type of services as well as medication management and a stricter schedule. These programs often require several hours of participation a few times weekly in the facility setting or the community.
Dual-Diagnosis Rehab
When living with an addiction, there is a high chance you also have an underlying mental health disorder such as general anxiety disorder (GAD) or bipolar disorder. These can be difficult to overcome alone. One challenge of dual-diagnosis disorders is medication management. Often, mental health disorders require medication that can interact with medications needed to detox and maintain sobriety.
Dual-diagnosis rehab centers are equipped with specially trained teams who can manage both disorders simultaneously. In addition to medication management, these programs provide a soothing environment and helpful programming to assist your recovery.
Online Addiction Care (Telehealth)
Telehealth services are great alternatives to making a physical trip to your doctor's office. With virtual addiction care services, you can use your laptop or smartphone to have face-to-face therapy online. Phone calls are another way to hold mental therapy sessions.
This convenient new therapy method is quickly gaining popularity across the country. In Ohio, new legislation is currently being reviewed to allow healthcare providers more freedom to conduct appointments over two-way digital communication platforms.3
Medications for Opioid and Alcohol Addiction
Withdrawal from opioids and alcohol can cause very unpleasant and painful symptoms, including seizures that can be life-threatening. A detox program will help you through the worst of your withdrawal by using supports like IV fluids and medications, such as:
Acamprosate: A medication to treat alcoholism, this drug reduces cravings and anxiety
Disulfiram (Antabuse): This medication causes the user to refrain from consuming alcohol by creating unpleasant side effects such as flushing and arrhythmia when taken with alcohol
Naltrexone (Revia/Vivitrol): Used for both alcohol and opioid addiction, this drug works by blocking pleasure receptors in the brain, stopping the user from enjoying euphoric feelings when using
Methadone: This opioid antagonist works by stopping pleasurable feelings from opioid use by blocking receptors in the brain.
medication This partial opioid antagonist relieves cravings but does not produce a euphoric high
Buprenorphine/Naloxone (Suboxone, Zubsolv): This is a combination medication that causes immediate withdrawal symptoms if a person takes an opioid while using it; it also eases cravings and withdrawal symptoms
If you need dual diagnosis-treatment, you also may be prescribed psychiatric medications to treat your mental health disorder(s).
Types of Programs for Alcohol and Drug Rehab in Columbus
LGBTQ+ Rehab
It can be incredibly difficult to find a place that feels safe enough to open up when you are in the LGBTQ+ community. This is especially so when you also struggle with the stigma of addiction and mental illness. Look for a rehab in Columbus that caters to members of the LGBTQ+ community. Specialized therapy and group support focus on the unique struggles you may be encountering.
Faith-Based Rehab
If you are spiritually or religiously devout, an environment or social group that speaks to these needs might be helpful in your healing process. Faith-based rehabs incorporate pastoral counseling, group prayer sessions, and other religious activities to encourage sobriety.

Men-Only Addiction Treatment
Men struggling with addiction might find it easier to recover in an environment where their peers also are men in recovery who understand the struggle. Society looks to men to be strong and protective, so a man with substance use or mental health disorders encounters unique troubles. Find a men-only rehab that can facilitate your recovery needs free of judgment.

Women-Only Rehab
Struggling with substance misuse can be complicated—or even caused—by past trauma. Many women who go into rehab have a history of interpersonal partner violence, sexual assault, or other types of trauma. They may find it difficult to recover in a group with men. Women-only rehab centers provide the healthy environment and community support needed to get past addiction and any underlying traumas that lead to unhealthy behaviors.

Teen Rehab
It is common for a teenager to want to experiment with drugs or alcohol, especially when surrounded by friends who pressure them to do so. Substance use and mental health issues are complicated because teenage brains are not finished developing. If you are under 18 and dealing with substance misuse, look for a rehab center that caters to teens looking for treatment. You will be surrounded by a like-minded community of people your age.

Young Adult Rehab
Young adults between the ages of 18 and 25 have unique issues. They need to navigate the fresh waters of adulthood while being encouraged by their friends and society to party. This combination of new responsibilities, social pressure, and the need to relax can lead you to spiral into addiction. If you fit this demographic and find yourself struggling with substance use, find a rehab program for young adults in Columbus that can help you learn to live free of addiction.

Luxury Rehab
When you want to be as comfortable as possible, with plush surroundings and the latest in evidence-based and holistic therapies, look for a luxury Columbus rehab. These facilities tend to cost more as they invest in top-of-the-line amenities and serene spaces in which their guests heal.

Executive Rehab
Executive rehab centers are for professionals who want to maintain the highest levels of confidentiality while undergoing treatment. Such programs help them avoid the risk of social backlash or career consequences. They often have high-end accommodations and amenities, such as swimming pools and gourmet dining.

State-Funded vs. Private Treatment Options in City
State-funded treatment centers offer the benefit of lower cost or free services to qualified clients. Private options might cost more because they offer higher-end services.
Should I Travel for Drug or Alcohol Rehab in Columbus?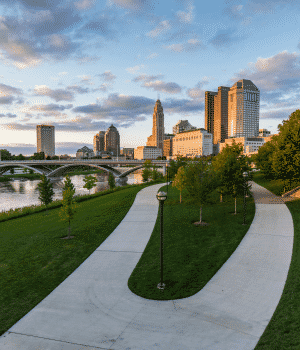 If you enjoy Midwestern hospitality and world-famous ice cream, think about taking a trip to Ohio. It also may benefit you to travel if that removes daily stresses or temptations to use substances. You might consider a facility in Columbus if:
You have friends and family nearby who can provide support
Your health insurance coverage extends to the city
Your current location does not have the facility for you, or your insurance does not cover it there
You find the facilities there are more in your price range
You are interested in a leading facility in Columbus that offers the therapies and amenities you want
You want a change of scenery
Make sure to investigate any treatment program you are considering. Ensure your insurance covers it or your financing options are in place before you make the trip. It is a good idea to visit before relocating into rehab. You will gain a feel for the city, so you can be sure you want to live there for the duration of your chosen program.
Drug and Alcohol Laws in Columbus
Before traveling to Columbus or seeking rehab services in the city or surrounding areas, you should know the laws governing substance use, misuse, and rehab. Here are a few relevant pieces of legislation to consider when pursuing drug or alcohol rehab in Columbus.
Ohio Good Samaritan Law
This law was created to encourage people to call for emergency assistance, even if they have an illicit substance, in the presence of an overdose. The Good Samaritan Law offers immunity against prosecution if you are found with drugs when calling 911, provided you are willing to take a drug test and participate in a 30-day treatment program.4
Ohio Opioid Prescription Limitation Law
Under new guidelines, doctors are unable to prescribe opioid-based pain medication for longer than seven days for adults and five days for minors who experience acute pain, even after an injury or surgery. This bill was enacted to encourage doctors and patients to seek out non-opioid pain-relief methods. A chronic pain opioid prescription bill also was passed in 2018, which focuses on patient education rather than medication limitation.5
Casey's Law
In Ohio (and Kentucky), this law enables family members of substance users to commit them to a rehab program involuntarily. It was created to attempt to save lives by treating those with severe drug or alcohol addictions.
Driver Intervention Program (DIP)
This program helps first-time offenders avoid the mandatory three-day prison sentence by instead participating in alcohol education courses. This program can be offered at a lower cost to people with Medicaid or Social Security benefits.6
Federal Employee Protections for Addiction Treatment
The Family and Medical Leave Act (FMLA) offers employment protection to people who need time away for addiction treatment and other medical reasons. Companies with 49 or more employees must provide up to 12 weeks of unpaid leave to an employee who needs to go into a hospital for treatment, and they must guarantee them the same or a similar position when they return.
How to Choose Alcohol or Drug Rehab in Columbus
When looking for the best place to call home while going through rehab, there are several issues to consider:
Demographics: Is the program geared towards your social group?
Setting: Would you prefer inpatient rehab or outpatient rehab services?
Cost: Are you able to afford your chosen program?
Insurance: Will your health insurance coverage help pay for rehab in Columbus?
Philosophy: Does the belief system of your chosen rehab align with yours? Do the therapies they offer sound beneficial to you?
Whatever your rehab needs are, you can find a substance treatment program that fits them in Ohio. Reach out to an experienced treatment specialist at 800-926-9037 (
Who Answers?) for guidance towards the right program for you.
Resources