Seattle Drug and Alcohol Use Statistics
Here are some substance abuse stats related to Seattle and Washington:1,2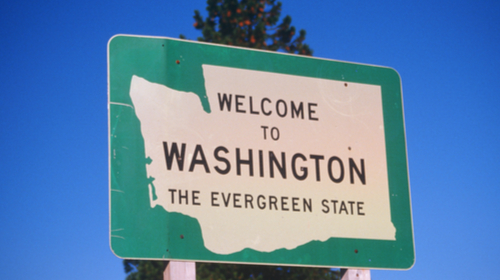 Washington ranks 15th in the nation for drug use.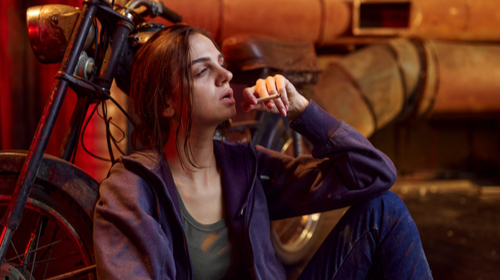 The state is among the top five with the highest number of drug users.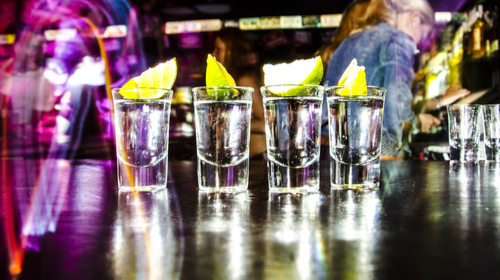 Binge drinking is prevalent among more than 18% of adults in Washington.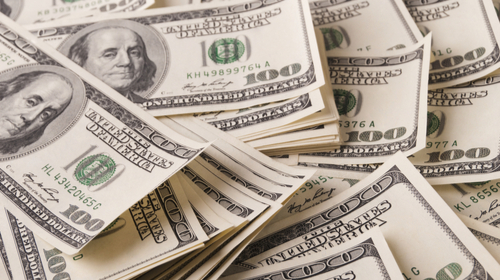 Excessive alcohol consumption costs the state nearly $6 billion per year.
What is the Cost of Drug Rehab in Seattle?
The cost of drug rehab in Seattle can vary widely, depending on the program you choose and your financial circumstances. Inpatient care is the most expensive because fees cover room, board, and a full staff of therapists and other healthcare professionals.
Some inpatient programs are run through hospitals, which can provide the necessary support for detox and withdrawal. Inpatient rehab programs can range from luxury, with spa-like features and services, to free facilities with minimal amenities and resources.
Outpatient programs offer the benefits of rehab without leaving home. In outpatient rehab, you meet with therapists and other healthcare professionals as needed. Schedules may accommodate your other personal duties. Outpatient programs can run for a specific period, or they can be open ended, providing support throughout all stages of recovery.
Because they are less resource-intensive than inpatient rehab programs, outpatient drug and alcohol rehab typically is less expensive. You also may be able to pay per session or work out a payment plan.
Finding Free or Low-Cost Drug and Alcohol Rehab in Seattle
For those who cannot afford rehab, free and low-cost programs also are available. These programs may be funded by federal or state grants, or by nonprofit organizations using private funding.
Free rehab services can range from intensive inpatient treatment that includes detox and withdrawal support to ongoing medical management on an outpatient basis. State-funded programs typically have the most comprehensive rehab support for both inpatient and outpatient treatment. However, they likely will not have all the amenities offered by mid-range or luxury rehabs.
Nonprofit organizations can provide free or low-cost rehab services. These can be open to anyone who cannot afford rehab, or they can be aimed at specific populations, such as women or veterans. Churches and other faith-based organizations also provide free rehab services to people, often with religious or spiritually mindful modalities.
You can find free rehab services in Seattle and other areas through sources such as the State Agencies for Substance Abuse Services directory published by the Substance Abuse and Mental Health Services Administration (SAMHSA) or by contacting local mental health community services.
You must show that you are unable to pay for rehab, along with other information such as legal residency in Washington and your history of addiction. If you are seeking inpatient treatment, you may be placed on a waiting list until a spot opens.
Does Insurance Cover Drug Rehab in Seattle?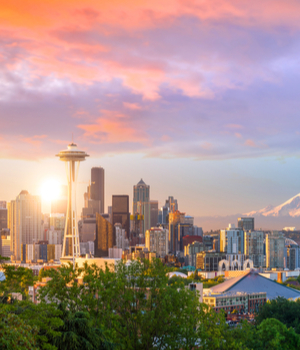 The cost of rehab can be high, especially for a stay in a residential treatment center, which typically runs for a month or more. But many health insurance plans can cover all or most of the cost, minus your regular copays for services under the terms of your plan.3
Group and individual health insurance plans offered in the Affordable Care Act (ACA) marketplace now cover substance abuse treatment as an essential benefit. The Mental Health Parity and Addiction Equity Act (MHPAEA) of 2008 is a recently enacted federal law that requires health plans and insurance to provide equivalent benefits for both substance abuse services and standard medical or surgical treatments.4
Tricare, the government insurance provider for the U. S. military as well as its dependents and retirees, also covers a range of rehab services. These include:5
Inpatient hospital services
Residential programs
Psychotherapy
Outpatient services
Other types of private and government-funded insurance plans also provide coverage for certain drug or alcohol rehab services.
Private Insurance
Full coverage for all rehab services is not guaranteed with private health insurance. Many of these programs do offer employee assistance that includes some help with addiction treatment. Most major private insurance carriers cover many—if not all—the costs of drug and alcohol rehab services. However, the scope of covered services can vary considerably.
Insurance coverage for rehab depends on whether needed services are available from providers in network with the insurer. Out-of-network services might not be covered under your chosen plan or they may be covered in a limited way. Rehab clinics make their own decisions about which, if any, insurance plans and providers they accept. Thus, you should check with the program to verify if they accept your insurance.
Medicaid
Medicaid is a government-sponsored health insurance program for low-income residents of all states, the District of Columbia, and U.S. territories. It is available to people of all ages who meet certain requirements, including income and disability. In 2020, the ACA mandated that Medicaid must cover essential services for substance use disorders.6
Although Medicaid is a federally funded program, it is administered at the state level, so each state can determine who qualifies for coverage. Generally, eligibility is determined by income and the number of people in a household. Other factors can affect your eligibility.
In Washington, Medicaid is called Apple Health and it covers a wide range of rehab-related services, including:13
Assessments
Alcohol treatment
Involuntary treatment under Ricky's Law
Detox and withdrawal support
Outpatient and inpatient hospital stays
Medications to treat opioid use disorder (OUD)
However, be aware that private rehab facilities may not accept Medicaid as a payment option. Eligibility for Apple Health and the amount it covers for certain demographics also are limited.14
Medicare
Medicare is a federally funded health insurance program for those age 65 and older or those living with a disability. Premiums are based on monthly income—the less you earn, the lower your Medicare premium is, generally.
As an alternative, Medicare Part C is private insurance approved by Medicare. These plans may offer additional rehab-related services alongside those offered by Medicare itself, such as telemedicine treatment and additional outpatient options such as programs for women, trauma survivors, or families. As with Medicaid, some private rehab facilities may not accept Medicare.
Does My Insurance Plan Cover Addiction Treatment?
Yes, partially. Most insurance plans are likely to cover at least some aspects of addiction treatment. However, rehab facilities establish their own policies about the plans they accept, so should verify your coverage before applying. You can call your provider directly to discuss the details of your plan, or contact each rehab you are interested in to learn what plans they accept. You also can call 800-926-9037 (
Who Answers?) to verify your insurance coverage. Treatment specialists will provide consultation to find the right Seattle rehab for you.
How to Finance Drug and Alcohol Rehab in Seattle
Whether you are looking for inpatient or outpatient addiction treatment, rehab can be costly. This is especially so if you do not have insurance or the option of entering a free program in your area. Many rehabs and community services can help manage those costs so that addiction treatment is available to just about anyone who needs it.
Pay for Drug and Alcohol Rehab
Apply for a Rehab Scholarship: A rehab scholarship is a relatively new way to cover addiction treatment. Some rehab programs offer scholarships out of funds set aside to cover the full cost of the program for a select few applications, or to help bridge the gap between health insurance and your available funds.
Community agencies can also award scholarships from federal block grants or other funding for social services. Nonprofit and faith-based organizations can also offer scholarships funded by donations. Some scholarships are available to specific kinds of applicants, such as veterans, abuse survivors, or people with a dual diagnosis of substance use disorder and a mental health condition.
To find rehab scholarship help in Seattle, contact the program of your choice, and ask if scholarships are available, or check with local mental health and social service agencies. To apply, you will need to demonstrate financial need and explain your situation in detail. You may also be asked to explain how you will use the scholarship funds to support your treatment. Because scholarships can be competitive, you will need to make a strong case for your situation.
Find a Sliding Scale Rehab Program: Some rehab programs work directly with prospective patients to help them cover program costs. Along with payment plans, addiction treatment services may adjust fees based on your income. This is called a sliding scale. Sliding-scale fees may be combined with other payment options. Check with the program you are interested in to discover if they offer a sliding scale.
Choose a Program that Offers Payment Plans: Inpatient and outpatient rehab programs may also offer payment plans. These plans, with varying terms and rates, allow patients to pay for rehab over time, with monthly payments adjusted to individual circumstances. Contact the rehab directly and ask about payment plan options or other fee adjustments.
Popular Centers for Alcohol and Drug Rehab in Seattle
Facilities for drug and alcohol rehab in Seattle offer both inpatient and outpatient services to meet a variety of circumstances and needs.
Northpoint Seattle
Northpoint Seattle is a private rehab facility located near the Northwest Medical Center of the University of Washington. Northpoint offers outpatient and partial hospitalization rehab services as well as detox treatment and aftercare support. This LGBTQ-friendly rehab provides specialized programs for men, women, and young adults.
Sheltering Tree Counseling
Located in Northgate neighborhood in Seattle, Sheltering Tree Counseling offers outpatient rehab for alcohol, drugs, prescription opioids, and dual-diagnosis patients. Sheltering Tree Counseling is LGBTQ friendly and provides specialized rehab services for men, women, young adults, and the military.
Therapeutic Health Services, Rainier Branch
Located not far from the famed Beacon Hill neighborhood of Seattle, Therapeutic Health Services offers a wide range of both inpatient and outpatient rehab services. Its residential rehab offers amenities including a yoga studio, meditation room, and recreation room, and its scope of services includes programs for men, women, young adults, the elderly, and the military. Therapeutic Health Services accepts most insurance, including Medicare, Medicaid, and military insurance.
ABHC Associated Behavioral Health Care West Seattle
Located on the west side of Seattle, Associated Behavioral Health Care (ABHC) provides residential rehab care as well as outpatient services and aftercare support for men, women, young adults, and dual-diagnosis patients. ABHC accepts private insurance, Medicare and Medicaid, as well as military insurance, along with self-pay options.
Addiction Treatment Settings
From a hospital room to the comfort of your own home, addiction treatment can take place in a variety of settings. There is a rehab model that works for nearly any unique circumstances. Successful treatment can also involve multiple settings, such as continuing outpatient rehab after a stay in a residential facility.
Inpatient Rehab
Inpatient rehab, or residential rehab, provides an around-the-clock rehab experience that includes room and board at a dedicated treatment center or hospital. Inpatient rehab allows patients to separate from the distractions and stresses of daily life and focus entirely on recovery with the help of therapists, counselors, and other medical professionals. Inpatient rehab settings can range from free state or federally funded rehabs to luxury facilities with a variety of amenities such as gyms, yoga studios, and spas.
Partial Hospitalization Programs
Partial hospitalization programs, or PHPs, combine the benefits of an outpatient rehab program with the intensive support of inpatient rehab in a hospital setting. In a PHP, patients can live at home, but they spend the entire day in the treatment program. These programs can be a bridge between inpatient rehab and standard outpatient rehab services, and they provide more intensive support while patients work on recovery. After completing a partial hospitalization program, patients might continue with a standard outpatient program.
Intensive Outpatient Programs
Intensive outpatient programs require patients to spend several hours a day in rehab-related activities such as group and individual therapy, but patients can live at home. These programs provide more intensive, structured support than standard outpatient rehabs, where clients might meet with therapists or other professionals once a week. Intensive outpatient programs are similar to partial hospitalization, but they run for a shorter period each day and may not involve medical support.
Standard Outpatient
Standard outpatient rehab programs allow you to stay home and continue with work, school, and other aspects of daily life while working on recovery. In these programs, clients typically meet with counselors, therapists, and other professionals in a rehab facility or counseling center one or more times a week for one-on-one and group therapy sessions. Outpatient rehab can also include medication management and other therapeutic activities, and it can be either open-ended or last for a specific period.
Telehealth and Online Addiction Treatment
Telemedicine makes addiction treatment available to more people than ever. Online addiction treatment programs allow patients to work on recovery in the privacy of their own homes with the support of therapists and counselors, just as they would in a standard outpatient program. Dedicated telehealth apps and portals can make addiction treatment available to people in any location, at costs that can be far lower than those of in-person rehab programs.
Medical Detox
Drugs and alcohol can have powerful effects on the body, and stopping them abruptly can cause serious withdrawal symptoms. Detox, short for detoxification, is not a substitute for addiction treatment, but it is the first step in the continuum of care that leads to recovery. Medical detox can take place in a dedicated detox facility, hospital, or inpatient rehab, involving a variety of medications and treatments aimed at helping the body clear itself of toxins such as alcohol and heroin or other opioids.
Specialized Drug Rehab in Seattle for Various Populations
Although many rehab programs are open to anyone seeking treatment, it can also be helpful to get rehab support from a program that is designed to meet the unique needs of a specific population. Seattle has a variety of rehabs that provide a supportive and understanding environment for selected groups to work on recovery.
LGBTQ+ Rehab
The LGBTQ+ community faces higher rates of substance use disorders than the general population.7 Rehabs friendly to LGBTQ+ concerns keep the needs of the LGBTQ+ community in mind. They are aware that standard treatment programs may not be able to address those needs. These rehabs offer standard rehab services with a sensitivity to issues such as discrimination and victimization experienced by people who identify as LGBTQ+.

Men-Only Rehab
Addiction can affect anyone, but men and women may experience it differently. Men-only rehabs focus exclusively on the issues that affect addiction issues and recovery for men. Men-only rehab programs allow men to openly deal with the issues that contribute to their substance use disorders and interfere with recovery without the distractions of a general rehab setting where women are present. In a men-only rehab, men can talk openly about their experiences and find ways to move forward.

Women-Only Rehab
A women-only rehab program also offers women a safe space to address addiction issues and work toward recovery. Many women dealing with substance use issues have also experienced domestic violence, rape, or other trauma, and a women-only treatment program provides a non-threatening environment for working through these intertwined issues and finding a path toward recovery.

Teen Rehab
Addiction rates among teens are on the rise, but rehab programs designed for adults may not adequately address the issues they are facing. Teen-centered rehab programs can focus specifically on the factors that contribute to addiction in teens, such as peer pressure, bullying, and social isolation. In a teen-centered rehab, young patients can discuss issues more freely and explore solutions in a nonjudgmental environment.

Veteran Rehab
Veterans, particularly those who have served in combat, have higher rates of substance use disorders than the general population. Rehab programs for veterans are designed to address their unique issues and other issues that disproportionately affect them, such as post-traumatic stress disorder, or PTSD. Veteran rehabs are offered through the Veterans Administration, veterans hospitals, and various inpatient and outpatient programs in Seattle.

Should I Travel for Drug and Alcohol Rehab in Seattle?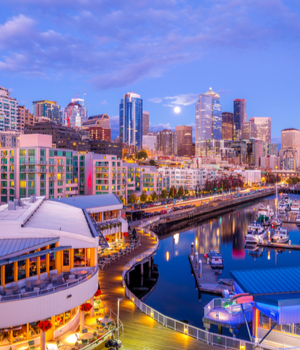 Seattle is a large city with plenty of amenities and a wide range of rehab options. If you are living in an area with limited resources for addiction treatment, or if you are looking for rehabs that serve a specific population or need, then you may want to consider traveling to Seattle. But if you are not entering an inpatient program that includes room and board, you will also need to account for relatively high living expenses in Seattle along with the costs of your rehab program.
Neighborhoods in Seattle to Consider for Treatment
Seattle is a patchwork of many neighborhoods, each with its own unique character and attractions. First Hill is a small residential neighborhood with quick access to a variety of medical facilities and plenty of small local shops selling everything from art to pizza. Greenwood is a vibrant mix of shops, restaurants, and pubs not far from the center of town, while the Wedgwood/Maple Leaf district on the north side of the city, is a quiet residential area with local shops and a few good restaurants.
Seattle Laws on Alcohol and Drugs
Drug and alcohol laws in Seattle reflect the policies adopted by Washington State as a whole. For anyone over 21, cannabis is legal for both recreational and medical use. Seattle is the largest city in the United States to decriminalize the possession and use of psychedelic drugs such as psilocybin.8, 9
In Washington, drug or alcohol addiction is now considered a disability. In 2021, Washington passed new legislation that reclassified the possession of illegal substances as a misdemeanor, not a felony. These efforts characterize how the state has incentivized behavioral health solutions rather than legal ones for drug and alcohol-related issues. But possession and sales of substances such as heroin and cocaine can still carry stiff fines and jail time, with escalating penalties for repeat offenses.10
Aftercare Options for Post-Rehab Success
Rehab is an essential step for recovering from a substance use disorder, but it is only the first step. Post-rehab aftercare is needed to prevent relapses and provide ongoing recovery support. Some rehab programs offer their own aftercare options or refer patients to others, which can include:11, 12
Transitional housing such as sober living homes or halfway houses, where people in recovery can live while they learn new coping skills as they work toward returning to pre-rehab life
Step-down care, a process of gradually reducing the frequency and intensity of treatments and interventions as a person moves farther along toward recovery
Ongoing individual and group counseling provided through outpatient rehab programs or other community services
Open-ended support groups for specific addiction issues, such as Alcoholics Anonymous (AA) and Narcotics Anonymous (NA)
SMART Recovery is a community that takes a new approach to overcome addiction with a global network of online and in-person resources and support from both professionals and peers
Addiction treatment is the first step toward recovery. Many treatment centers for alcohol or drug rehab in Seattle can help. If you need assistance finding the right drug or alcohol rehab, call 800-926-9037 (
Who Answers?) to speak with a specialist. They can help set you on the path to recovery.
Resources