Milwaukee, WI Alcohol and Drug Use Statistics
The city and county of Milwaukee is a place with a strong sense of community. But the community is facing an incredible public health challenge stemming from the misuse of drugs and alcohol.2 Known as substance use disorder, addiction to drugs and alcohol has detrimental consequences for individuals, families, and communities.
Some Milwaukee County substance use statistics provide some insight into the crisis the area is facing: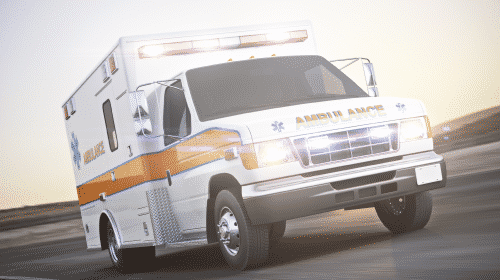 612 people died of a drug overdose in 2021.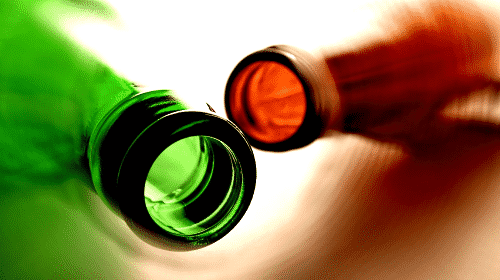 687 people died of alcohol-related causes in 2020.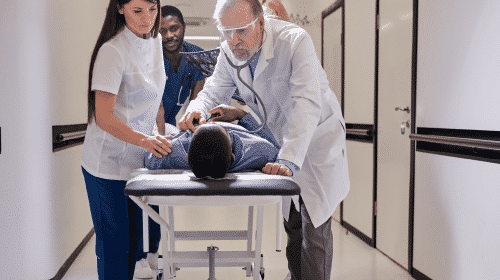 Milwaukee County has the highest number of hospital visits due to substance use per 100,000 in the state.2 p
The state of Wisconsin is deeply impacted by substance misuse:5 6
In 2019, 24,861 Wisconsin residents got treatment for alcohol and drug addiction at treatment centers.7 Unfortunately, this isn't enough. 75% of people with substance use disorders never receive any treatment.2
If you or a loved one are searching for a rehab to treat addiction in Milwaukee, this article outlines vital information to help you find the lifesaving treatments you need.
What is the Cost of Rehab in Milwaukee?
The cost of drug rehab in Milwaukee and alcohol rehab in Milwaukee varies widely. Several factors play a role in the price of treatment, including:
Treatment setting: inpatient vs. outpatient
Features and amenities: luxury vs. standard
Duration of program: 30 vs. 60 vs. 90 days
Health insurance coverage
How the rehab is funded (e.g., government funding to subsidize the cost)
Location: city vs. rural
Inpatient rehab programs generally cost more than outpatient programs. This is because inpatient programs are residential, meaning you will live there, and the cost of room and board is factored into the total cost of treatment. Luxury and executive rehabs that offer upscale amenities, such as massage therapy, cost more than rehabs with standard amenities.
If you have health insurance, your health plan should cover some of the treatment costs.8 Call the number on the back of your insurance member ID card to speak with a customer service representative. Ask for details about what your plan covers for addiction treatments, including rehab. You can also ask for a list of in-network rehabs in Milwaukee that accept your insurance coverage.
How to Find Free Rehabs in Milwaukee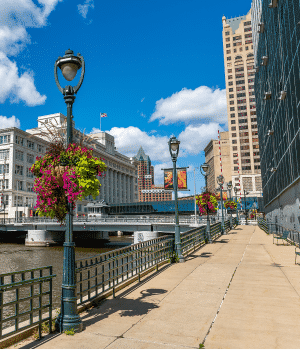 Free rehabs in Milwaukee are state-funded, meaning they provide free or low-cost addiction treatments for those who cannot otherwise afford treatment. Wisconsin state-funded rehabs receive grants from the federal government, which helps them provide substance use disorder treatments at a low cost or for free.9
If cost is a barrier to accessing treatment, the Wisconsin Department of Health Services can help you find a free rehab in Milwaukee if you:10
Have been denied insurance coverage
Have reached a limit on your plan (e.g., copays, deductibles, yearly doctor visits)
Have an insurance plan with a large copay or deductible
In Wisconsin, alcohol and other drug misuse (AODA) treatment programs provide a wide range of treatments for people affected by alcohol or drug use. These programs include:11
Detox centers
Day treatment
Inpatient rehab
Outpatient rehab
Residential programs
Intervention and prevention efforts
To find a free rehab in Milwaukee, call our free and confidential helpline at 800-926-9037 (
Who Answers?) . One of our knowledgable treatment support specialists is available round-the-clock to help you find an affordable drug rehab.
Does Insurance Cover Rehab in Milwaukee?
Yes, most health insurance plans provide coverage to help pay for the costs of drug and alcohol addiction treatments. The Affordable Care Act mandates that all insurance companies provide at least partial coverage for substance use disorder and mental health treatments in the same way coverage is provided for physical health services.12
The Mental Health Parity and Addiction Equity Act provides further protection for those seeking substance use and mental health treatments. This law states that coverage must be provided for anyone seeking addiction treatment services.13 If you have private health insurance, these laws assure that your health plan will cover at least part of the costs of your treatments.
Private Insurance
Health insurance coverage provided by private insurance companies is required by law to cover at least some of the costs of all addiction treatments, including drug rehab and alcohol rehab.12
In Wisconsin, 14 insurers offer health plans for individuals and families, including:14
Aspirus Health Plan
Children's Community Health Plan
Common Ground Healthcare Cooperative
Compcare Health Services Insurance Corporation
Dean Health Plan
Group Health Cooperative of South Central Wisconsin
HealthPartners Insurance
Medica Health Plans of Wisconsin
MercyCare HMO Inc
Molina
Network Health Plan
Quartz Health Benefits
Security Health Plan of Wisconsin, Inc
WPS
The amount of coverage provided depends on the specific health plan you have. Call the number on the back of your health insurance card to ask about your plan coverage for Milwaukee drug rehabs and alcohol rehabs.
Medicaid
Medicaid is a public health insurance program that provides health insurance coverage for low-income families, people ages 65 years and older, those under 19 years old, pregnant women, and parents.15
Wisconsin Medicaid covers substance use disorder treatment in a residential setting (rehab). Services covered by Medicaid include:16
Assessment and treatment planning
Counseling
Medication management
Case management
Peer support
Recovery coaching
Medication-assisted treatment
Medicaid Wisconsin does not cover room and board expenses.16 So, if you have Medicaid, know that your plan will cover treatment costs, but you must come up with other sources of funding to pay for room and board at a residential rehab.
Medicare
Medicare is a health insurance program funded by the government. Medicaid is available to people ages 65 and older and people with certain disabilities.17 People with Medicare coverage typically pay a monthly premium based on their income.
Medicare pays for the treatment of alcohol use disorder and substance use disorder, including:18,19
Assessments and intake activities
Inpatient rehab
Outpatient rehab
Counseling
Education regarding addiction and treatments
Follow-up care
Medications to support recovery (e.g., methadone)
How to Finance Addiction Treatment in Milwaukee
If you don't qualify for free rehab or the waitlist is too long, and you want to get into treatment now, there are ways to finance addiction treatment in Milwaukee. Addiction treatment is accessible to everyone, no matter your financial situation or insurance coverage.
A few options include:
Asking for financial support from family & friends
Applying for a rehab scholarship
Sliding scale fees and payment plans
Credit cards
Home equity loans
Personal loan and/or line of credit from a local bank or credit union
Selling possessions or holding a fundraiser
Many rehabs in Milwaukee provide financing options to help make addiction treatment more accessible to everyone, no matter their financial status.
Apply for a Rehab Scholarship: Some rehab centers in Milwaukee offer scholarships to people who would otherwise be unable to access rehab due to a lack of funds. Scholarships can help bridge the gap between the high cost of treatment and what you can afford. Inpatient rehabs tend to cost more, so many rehab-provided scholarships are available for people looking to attend inpatient rehab. You can expect scholarships to cover standard treatment programs, but generally not luxury or executive programs.

Each rehab that has a scholarship program has its own set of requirements to determine who is eligible to apply. Some rehabs offer full scholarships, so you don't pay anything. Others provide scholarships that subsidize the cost of treatment, so you only pay a portion of the costs. Call the rehab center directly to ask about any scholarship options they offer and how to apply.
Find a Sliding Scale Rehab Program: A sliding scale fee is a flexible fee system that bases the cost of treatment on your financial situation and ability to pay. Rehab programs that offer sliding scale fees do this so people who would otherwise be unable to afford rehab get the addiction treatments they need.

Each rehab will have its own formula for determining the fees paid by each person. Some factors that may be taken into consideration include your household income and insurance coverage. Most sliding scale rehab programs are willing to work with you, no matter how much money you have. Call the rehab center directly to inquire about their sliding scale fee program.
Choose a Program that Offers Payment Plans: Rehab centers in Milwaukee may offer payment plans to people who do not have the financial means to cover the full cost of treatment out-of-pocket in one lump sum. Payment plans allow you to pay back the cost of treatment over time once you have completed treatment. Some rehab centers give a grace period, say six months, to provide you with a chance to find a job and get back onto your feet before your payment schedule begins.

Payments may be made monthly, depending on the agreement you make with the rehab center, similar to how you pay monthly rent and car payments. This is one of the most accessible ways to cover the cost of rehab outside of insurance.
Popular Drug and Alcohol Rehab Centers in Milwaukee
There are many Milwaukee alcohol rehabs and drug rehabs where Wisconsin residents and people from around the country can access high-quality addiction treatment and care. We've highlighted some of the best Milwaukee rehabs you may want to consider.
Rogers Behavioral Health in West Allis Inpatient and Residential Care
Rogers Behavioral Health in West Allis offers inpatient, residential and outpatient care for teens and adults with substance use disorders. Located just outside of historic Milwaukee, this top-tier rehab center provides evidence-based care for anyone addicted to drugs and alcohol and people who have a dual diagnosis of substance use disorder and another mental health condition. Accepted forms of payment include private health insurance, Medicaid, Medicare, military insurance, and self-pay options.
Roots Recovery Services Milwaukee
Roots Recovery Services Milwaukee is housed in a remodeled mansion situated on beautiful Lake Michigan on the lower east side of the city. Amenities include a meditation room, library, and recreation room. Treatment programs include drug rehab, alcohol rehab, dual diagnosis treatments, outpatient treatment, and aftercare support. Private insurance and self-pay options are accepted at this CARF-accredited facility.
Meta House
Meta House offers residential, outpatient, and recovery housing to women and youth who struggle with addiction to drugs and alcohol. In the residential program, women are welcome to bring their children (10 and under) while receiving intensive, around-the-clock care and evidence-based treatments to support recovery and treat any co-occurring mental health disorders. Private insurance and self-pay are accepted forms of payment. Financial aid is available to those who need it.
Rehab Settings
There is no "one size fits all" when it comes to addiction treatments. Rehab centers in Milwaukee provide a variety of treatments in different treatment settings to accommodate every person's needs. Inpatient rehab, standard outpatient, intensive outpatient, and partial hospitalization programs are common addiction treatment settings.
Inpatient Rehab in Milwaukee
Residential treatment, or inpatient rehab, provides care 24 hours a day in a hospital-based or free-standing facility setting. Treatment in inpatient programs is highly structured, with activities designed to help you learn about addiction and identify the root of your addiction(s) and harmful patterns of behavior.20 You will learn healthy coping mechanisms to support your recovery.
Many Milwaukee inpatient rehab centers offer treatment for anyone with a dual diagnosis of a mental health condition along with substance use disorder. On your first day at inpatient rehab, you will complete an intake assessment where a professional will evaluate:
Your current substance use
Your history of substance use
Your mental and physical health
Your previous quit attempts and history of withdrawal
The level of support you have in your life with family, friends, and community
Using this information, the rehab center will create your personalized treatment plan specifically designed to meet your needs. Your treatment plan is adaptable and may change while in treatment to reflect what is or isn't working for you. Individual, group, and family counseling is provided in these settings.
Long-term and short-term residential rehabs vary in how long you stay. Some programs last only 30 days, and others last months.20 Holistic treatment options, such as acupuncture and meditation, are available at some inpatient centers. Luxury rehabs may offer extra amenities, such as art therapy, equine therapy, and massage therapy.
Milwaukee Partial Hospitalization Programs
People with more severe substance use disorders but who can still safely live at home may attend partial hospitalization programs (PHPs), often referred to as "day treatment." Most PHPs require attendance approximately five days a week for 4-6 hours each day.21
Most PHP programs include education about drug and alcohol use, addiction, and recovery strategies. Many people enter these programs after completing an inpatient program to help prevent relapse and support their long-term recovery.
Intensive Outpatient Programs
Intensive outpatient programs (IOP) allow you to live at home while enrolled in the program. As the name suggests, IOPs require more frequent attendance to the program than standard outpatient programs. Most IOPs take place more than twice a week for 3 hours or more each day.21
IOPs vary in terms of the types of treatment services provided, but most offer drug misuse prevention education, individual and group therapy sessions, and family therapy. These programs may last anywhere from a few weeks to several months, depending on the program you choose.
Standard Outpatient
Standard outpatient programs are often used by people with jobs, extensive social support, and/or who have already completed an inpatient treatment program and want more support.20 Group counseling is often a key component of standard outpatient programs. Most meet approximately twice a week for 2-3 hours at a time. Some outpatient programs help treat patients with a dual diagnosis, but some do not. Drug use prevention and education is a heavy focus of most outpatient programs, too.
Online and Telehealth Drug Rehab
Telehealth and online addiction treatments take place via teleconferences and video conferences. All you need is a device that connects to the internet and internet service to attend these programs.
Telehealth and online addiction treatment help bridge the gap and increase access to substance use disorder care for people who may not be able to attend in-person treatment programs due to location, transportation problems, or their schedule.
Screening and diagnosis, online counseling, consults for prescriptions, and individual and group therapy are offered via telehealth for addiction. Telehealth is often used in combination with other treatment methods.22
Medical Detox Services for Drug and Alcohol Withdrawal
Detoxification is the process in which the body clears itself from drugs and alcohol. Medical detox helps manage the acute symptoms of withdrawal from substances, which can often be uncomfortable and in some cases, potentially dangerous.20
Medications are used for medically managed withdrawal to help reduce the discomfort and harmful side effects of withdrawal. People who go through opioids, nicotine, benzodiazepines, alcohol, barbiturates, and other sedatives may benefit from medical detox.20
Detox is often the first step in the journey to recovery, and many people use detox treatment before entering an inpatient or outpatient rehab program.
Specialized Rehab in Milwaukee for Various Populations
Specialized rehab centers in Milwaukee serve a certain population that has specific needs. These drug and alcohol rehab centers provide specialized, culturally sensitive treatment and care to these groups, considering the special circumstances and needs of the people who are in these populations.
Veteran Rehab
Veteran rehab programs are specifically designed for retired military personnel who are drug and/or alcohol-dependent. The stresses of military culture and deployments make veterans particularly vulnerable to addiction, and more than 1 in 10 veterans have substance use disorder.23 Rehab programs for veterans address the unique experiences of former military personnel to help them live free from drugs and alcohol.

LGBTQ+ Rehab
People in the LGBTQ+ community often face discrimination, social stigma, harassment, and other difficulties that heterosexual people do not experience.24 These challenges make this community more at risk for substance use disorder. Rehab centers in Milwaukee that offer specialized addiction treatment programs for the LGBTQ+ community provide evidence-based treatments as with other rehabs and take a culturally sensitive approach to address the unique experiences of this group.

Men-Only Rehab
Men are often raised to be stoic, independent, and strong. Many men worry they may be perceived as "weak" if they ask for help to navigate life's difficult moments and instead turn to drugs and alcohol to cope. Male-only rehab programs in Milwaukee address the challenges that men face in life and provide treatments and social support to help them on their road to recovery.

Women-Only Rehab
Women tend to have different reasons for turning to drugs and alcohol than men, such as coping with pain, past trauma, exhaustion, or self-treat mental health problems.25 Women-only rehab centers in Milwaukee address the unique challenges women face in life and provide a safe and supportive space for them to live a life free from drugs and alcohol.

Teen Rehab
Teen and youth rehab programs in Milwaukee offer specialized programs for adolescents with substance use disorders. These programs use evidence-based approaches, including family-based and behavioral interventions, to address the specific aspects of teen drug and alcohol use. Most treatments for teens last anywhere from 12-16 weeks, but for some adolescents, a longer time in treatment may be required.26

Should I Travel to Milwaukee for Drug and Alcohol Rehab?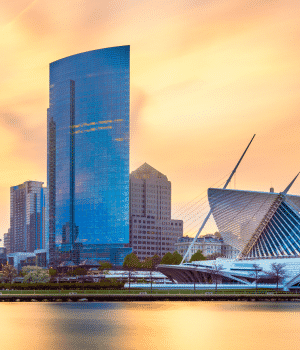 If you do not live in Milwaukee, you may wonder if you should travel to the city for drug and alcohol rehab. Reasons to consider Milwaukee for substance use disorder treatments include:1
You are an outdoors person who loves nature and wants to take advantage of the city's parks, bike trails, and beaches.
There is a specific rehab program that you want to attend.
You need a change of scenery from your hometown.
You used to live in Milwaukee and want to return.
You have a community of family and/or friends in Milwaukee who will provide support.
You want to move to Milwaukee once you've completed treatment.
Your health insurance covers treatment in Milwaukee.
Many people find it helpful to travel to another city, such as Milwaukee, for addiction treatment. Staying at home or in your home city or state can present challenges, such as being surrounded by triggers and memories that make you crave drugs and alcohol or being near people who tempt you to turn to substances. Traveling to Milwaukee will allow you to escape all the challenges of your usual location so you can fully focus on getting well and improve your chances of long-term recovery.
Neighborhoods in Milwaukee to Consider for Treatment
Milwaukee is comprised of 191 distinct neighborhoods, each with its own vibe, history, and culture.1 Below, you'll find some neighborhoods in Milwaukee you may want to consider when looking for rehab.
Historic Third Ward
A former warehouse district, Milwaukee's Historic Third Ward is lined with trendy shops, excellent restaurants, art galleries, and national retailers. Henry Maier Festival Park, situated on the lakefront, holds many festivals in the summer that bring together the community for live entertainment, food, and more.27
Avenues West and Marquette
This diverse neighborhood is home to residential streets and Marquette University. The area was once occupied by Milwaukee's elite society, but today more college students and young families are in the area. Historical architecture fans will enjoy checking out the Taj-Mahal-inspired Tripoli Shrine Center, the historic Pabst Mansion, and other historic buildings.28
East Town
Nestled between the shore of Lake Michigan and the Milwaukee River, East Town is where you'll find many of the city's top attractions, as well as a beautiful lakefront with gorgeous views. Packed with beaches, museums, and restaurants, you can easily spend the day exploring the area and still have much left to see. Annual events and festivals are popular with locals and tourists alike.29
Alcohol and Drug Laws in Milwaukee
Wisconsin's Good Samaritan Law: Wisconsin's Good Samaritan Law protects people who render emergency care at the scene of an emergency or accident (e.g., overdose) and those who call 911. The law ensures people cannot be tried in court for drug possession or drug paraphernalia possession if they call for help in the case of an overdose or other medical emergency. This law encourages members of the public to seek help for those who need immediate emergency care.30
Adult Drug Court: The mission of the Milwaukee County Adult Drug Treatment Court is to increase public safety by reducing criminal offenders by providing substance use treatment and support services for any person who has broken the law (non-violent crimes) and has a substance use problem. This law helps improve public safety, provide community-based alternatives to incarceration, and helps people get the addiction treatment they need to reduce crime rates.31
Employee Protections for Addiction Treatment: The Family Medical Leave Act (FMLA), a federal law, offers protection against being fired for attending rehab in Milwaukee and throughout the rest of the country. People may take up to 12 weeks of unpaid work to get medical treatment, including rehab for addiction, without fear of losing their employment.32
Aftercare Options for Relapse Prevention
Aftercare is a form of treatment for people who have completed another treatment program, such as inpatient rehab, and are in recovery from drug or alcohol addiction. Aftercare programs help reduce the risk of relapse by providing support in the form of individual therapy, group therapy, and peer support groups, such as AA, NA, and SMART Recovery.
Some aftercare programs offer sober living homes or a community with others in recovery. These programs can provide support through major life transitions, challenges, and day-to-day life to help you stay in recovery.
Ready to find a Milwaukee rehab? Call us at 800-926-9037 (
Who Answers?) . We'll help you find a Milwaukee rehab center that meets your needs and is within your budget.
Resources