Milwaukee Alcohol and Drug Use Statistics
The city and county of Milwaukee is a place with a strong sense of community. But the community is facing an incredible public health challenge stemming from the misuse of drugs and alcohol.2 Some Milwaukee County substance use statistics provide some insight into the crisis the area is facing: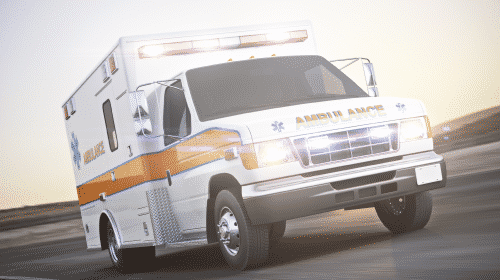 In Milwaukee County, a total of 612 people died in 2021 as a result of a drug overdose.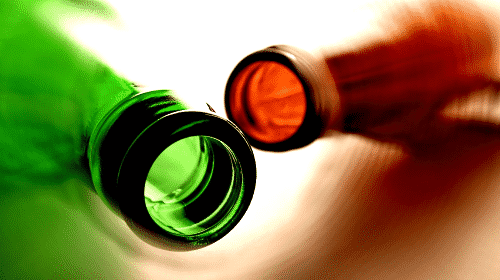 In Milwaukee County, 687 people died in 2020 as a result of alcohol-related causes.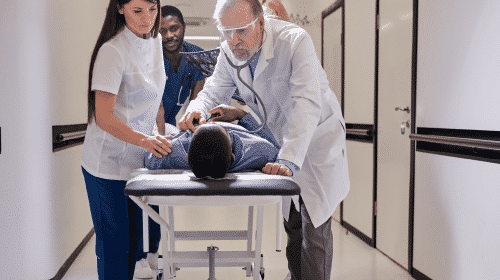 Milwaukee County has the highest number of hospital visits due to substance use (per 100,000) in the state.2 p
In 2019, a total of 24,861 Wisconsin residents received professional help for alcohol and/or drug addiction at local treatment centers.7 Unfortunately, this isn't enough. Currently, 75% of those who struggle with substance use disorders never receive any care.2
Expert Insights

Milwaukee County will receive $71 million from the state opioid settlement. There are many projects on the table to spend these funds. Programs include those for the elderly, the homeless, and individuals with an opioid use disorder. But what about youth? The only program listed among the proposed projects is designed for youth already in detention. The goal is to provide opiate abuse services for youth returning to the community after detention. While this is a good aim, are we beefing up efforts to prevent kids from taking drugs before they end up in detention? Milwaukee kids are at risk of substance abuse: the percentage of Wisconsin teens who drink exceeds the national average. These youth need programs that turn them away from substance abuse at a young age.

~ Kerry Nenn
Top 4 Drug Rehabs in Milwaukee
Every alcohol and drug rehab in Milwaukee offers its own set of unique amenities, programs, and therapies. Evidence-based treatment is available at multiple inpatient centers in Milwaukee. These facilities often provide a range of therapies, faith-based treatments, and outpatient options for recovery.
Below are the top four addiction treatment centers in Milwaukee based on the following criteria:
Offering evidence-based treatment
Accreditation
Certifications
Client testimonials reviews
Roots Counseling Services LLC
Roots Counseling Services uses a flexible model of treatment designed to help you transition from a highly-structured program to a less-intensive schedule and, eventually, back into society as a sober, healthy individual.

Treatment programs include:

Day treatment (PHP)
Intensive outpatient program (IOP)
Outpatient treatment
Sober living

Location and contact information:
3250 Guerneville Road
Santa Rose, CA 95401
(800) 805-1833
Milwaukee Treatment Program
Milwaukee Treatment Program, located in Milwaukee, California provides medication assisted treatment and detoxification for those struggling with opioid drug usage. They offer psycho-social counseling, narcotic replacement medications (or medicated assisted treatment) and community referrals. Their 180 day detox program is for those who do not have a long history of opioid misuse and who want to be pill free within 180 days.

Treatment programs include:

Detox
Medication Assisted Treatment

Treatment programs are supported by:

Commission on Accreditation of Rehabilitation Facilities (CARF) accreditation
LegitScript Certified
National Association of Addiction Treatment Providers (NAATP) member

Location and contact information:
1681 N Prospect Ave
Milwaukee, WI 53202
(844) 447-6687
CleanSlate Outpatient Addiction Medicine
CleanSlate uses medication-assisted treatment (MAT) and individualized treatment planning to help those who are battling opioid and alcohol addictions. In addition to medication, they offer several programs and a variety of therapies and counseling to support your recovery.

Treatment programs include:

Outpatient addiction treatment
Opioid addiction treatment program
Alcohol addiction treatment program
Behavioral and mental health program
Women's addiction treatment services
Nicotine addiction treatment
Individual and group therapy
Dual-diagnosis counseling
Telehealth services

Treatment programs are supported by:

Commission on Accreditation of Rehabilitation Facilities (CARF) accreditation

Location and contact information:
4848 S 76th St Suite 210
Greenfield, WI 53220
414-847-7080
American Behavioral Clinics – Layton Clinic Milwaukee
American Behavioral Clinics – Layton Clinic Milwaukee offers a variety of both virtual and in-person treatment services. Their team of psychiatrists in Milwaukee specializes in treating those with substance use disorders and co-occurring mental health issues such as depression, anxiety, PTSD, and more.

Treatment programs include:

Adult psychiatry and therapy
Child and teen psychiatry and therapy
Child-parent relationship therapy
Couples, group, and family therapy
Telehealth services
Medication management

Treatment programs are supported by:

Commission on Accreditation of Rehabilitation Facilities (CARF) accreditation

Location and contact information:
7330 W Layton Ave
Milwaukee, WI 53220
(414) 281-1677
Gerald L. Ignace Indian Health Center, Inc.
Gerald L. Ignace Indian Health Center in Milwaukee exists to serve tribal members. This organization provides several services that support you as a whole, including social, behavioral, cultural, spiritual, fitness, and nutrition services.

Treatment programs include:

Drug and alcohol rehab
Detox treatment
Outpatient services
Veteran's talking circle
Women's talking circle
Beading circle
Drumming circle

Location and contact information:
930 W Historic Mitchell St
Milwaukee, WI 53204
(414) 383-9526
Cost of Drug Rehab in Milwaukee
The cost of drug and alcohol rehab in Milwaukee varies widely. Several factors play a role in the price, including:
Setting: inpatient vs. outpatient
Features and amenities: luxury vs. standard
Duration of program: 30 vs. 60 vs. 90 days
Health insurance coverage
How the facility is funded (e.g., government funding to subsidize the cost)
Location: city vs. rural
Low-Cost and Free Drug Rehab Centers in Milwaukee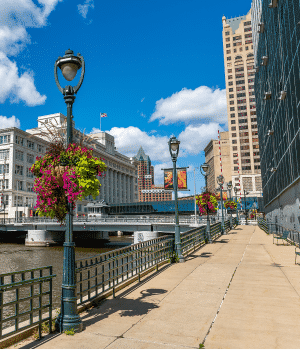 Free rehabs and detox centers in Milwaukee are state-funded, meaning they provide free or low-cost addiction treatments for those who cannot otherwise afford them. They receive grants from the federal government, which helps them provide substance use disorder care at a low cost or for free.9
To find free Milwaukee drug rehabs, call our confidential helpline at 800-926-9037 (
Who Answers?) . One of our knowledgeable support specialists is available round-the-clock to help you.
Does Insurance Cover Rehab Center Costs?
Yes, most health insurance plans provide coverage to help pay for the costs of drug and alcohol addiction treatments. The Affordable Care Act mandates that all insurance companies provide at least partial coverage for substance use disorder and mental health care in the same way coverage is provided for physical health services.12
The Mental Health Parity and Addiction Equity Act provides further protection for those seeking substance use and mental health care. This law states that coverage must be provided for anyone seeking addiction treatment services.13 If you have private health insurance, these laws assure that your health plan will cover at least part of the costs.
Private Insurance
Health insurance coverage provided by private insurance companies is required by law to cover at least some of the costs of all addiction treatments, including drug and alcohol rehabilitation.12 The amount of coverage provided depends on the specific health plan you have. Call the number on the back of your health insurance card to ask about your plan coverage.
Medicaid
Medicaid is a public health insurance program that provides health insurance coverage for low-income families, people ages 65 years and older, those under 19 years old, pregnant women, and parents.15 Wisconsin Medicaid covers substance use disorder care in a residential setting. However, Medicaid Wisconsin does not cover room and board expenses.16
Medicare
Medicare is a health insurance program funded by the government. Medicaid is available to people ages 65 and older and people with certain disabilities.17 People with Medicare coverage typically pay a monthly premium based on their income.
How to Finance Addiction Treatment in Milwaukee
If you don't qualify for free drug rehab in Milwaukee or the waitlist is too long, and you want to get into treatment now, you still have options:
Apply for a Scholarship: Some treatment centers in Milwaukee offer scholarships to people who would otherwise be unable to access rehab due to a lack of funds. Scholarships can help bridge the gap between the high cost of care and what you can afford.
Find a Sliding-Scale Program: A sliding scale fee is a flexible fee system that bases the cost on your financial situation and ability to pay. Programs that offer sliding-scale fees do this so people who would otherwise be unable to afford care get the addiction treatments they need.
Choose a Program that Offers Payment Plans: Accredited drug rehab centers in Milwaukee may offer payment plans to people who do not have the financial means to cover the full cost out-of-pocket in one lump sum. Payment plans allow you to pay back the cost over time once you have completed the program.
Addiction Treatment Settings
There is no "one size fits all" when it comes to addiction care. Milwaukee drug rehabs provide a variety of treatments in different settings to accommodate every person's needs.
Medical Detox
Detoxification is the process in which the body clears itself from drugs and alcohol. Medical detox helps manage the acute symptoms of withdrawal from substances, which can often be uncomfortable and, in some cases, potentially dangerous.20
Inpatient
Residential, or inpatient rehab, provides care 24 hours a day in a hospital-based or free-standing facility setting. Treatment in inpatient is highly structured, with activities designed to help you learn about addiction and identify the root of your addiction(s) and harmful patterns of behavior.20
Partial Hospitalization Programs (PHPs)
People with more severe substance use disorders but who can still safely live at home may attend PHPs, often referred to as "day treatment." Most PHPs require attendance approximately five days a week for 4-6 hours each day.21
Intensive Outpatient (IOPs)
IOPs allow you to live at home while enrolled in the program. As the name suggests, IOPs require more frequent attendance to the program than standard outpatient. Most IOPs take place more than twice a week for 3 hours or more each day.21
Standard Outpatient
Standard outpatient programs are often used by people with jobs, extensive social support, and/or who have already completed inpatient treatment and want more support.20
Aftercare
Aftercare is a form of care for people who have completed another program, such as inpatient, and are in recovery from drug or alcohol addiction. Aftercare helps reduce the risk of relapse by providing support in the form of individual therapy, group therapy, and peer support groups, such as AA, NA, and SMART Recovery.
Ready to find the best drug and alcohol rehabs in Milwaukee for you? Call us at 800-926-9037 (
Who Answers?) . We'll help you find a facility that meets your needs and is within your budget.
Specialized Drug Rehabs in Milwaukee
Specialized treatment centers in Milwaukee serve a certain population that has specific needs. They provide specialized, culturally sensitive care and care to these groups, considering the special circumstances and needs of the people who are in these populations.
Veteran
Veteran programs are specifically designed for retired military personnel who are drug and/or alcohol-dependent. Programs for veterans address the unique experiences of former military personnel to help them live free from drugs and alcohol.

LGBTQ+
Drug rehab centers in Milwaukee that offer specialized addiction treatment programs for the LGBTQ+ community provide evidence-based treatments and take a culturally sensitive approach to address the unique experiences of this group.

Men-Only
Male-only programs in Milwaukee address the challenges that men face in life and provide social support to help them on their road to recovery.

Women-Only
Women-only alcohol rehab centers in Milwaukee address the unique challenges women face in life and provide a safe and supportive space for them to live a life free from drugs and alcohol.

Teen
Teen and youth programs in Milwaukee offer specialized care for adolescents with substance use disorders. These use evidence-based approaches, including family-based and behavioral interventions, to address the specific aspects of teen drug and alcohol use.

Should You Travel for Drug and Alcohol Rehab in Milwaukee?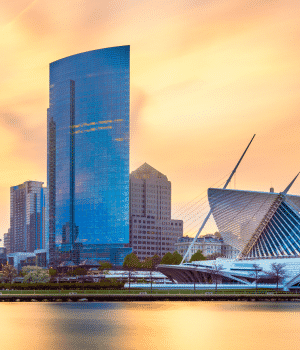 If you do not live in Milwaukee, you may wonder if you should travel to the city for drug and alcohol rehab. Reasons to consider Milwaukee for substance use disorder treatments include:1
You are an outdoors person who loves nature and wants to take advantage of the city's parks, bike trails, and beaches.
There is a specific program that you want to attend.
You need a change of scenery from your hometown.
You used to live in Milwaukee and want to return.
You have a community of family and/or friends in Milwaukee who will provide support.
You want to move to Milwaukee once you've completed a program.
Your health insurance covers care in Milwaukee.
Many people find it helpful to travel to another city, such as Milwaukee, for addiction treatment. Staying at home or in your home city or state can present challenges, such as being surrounded by triggers and memories that make you crave drugs and alcohol or being near people who tempt you to turn to substances. Traveling to Milwaukee will allow you to escape all the challenges of your usual location so you can fully focus on getting well and improve your chances of long-term recovery.
Alcohol and Drug Laws in Milwaukee
Wisconsin's Good Samaritan Law: Wisconsin's Good Samaritan Law protects people who render emergency care at the scene of an emergency or accident (e.g., overdose) and those who call 911. The law ensures people cannot be tried in court for drug possession or drug paraphernalia possession if they call for help in the case of an overdose or other medical emergency. This law encourages members of the public to seek help for those who need immediate emergency care.30
Adult Drug Court: The mission of the Milwaukee County Adult Drug Treatment Court is to increase public safety by reducing criminal offenders by providing substance use care and support services for any person who has broken the law (non-violent crimes) and has a substance use problem. This law helps improve public safety, provide community-based alternatives to incarceration, and helps people get the addiction treatment they need to reduce crime rates.31
Employee Protections for Addiction Treatment: The Family Medical Leave Act (FMLA), a federal law, offers protection against being fired for receiving care in Milwaukee and throughout the rest of the country. People may take up to 12 weeks of unpaid work to get medical treatment, including rehab for addiction, without fear of losing their employment.32
Resources