Boston Alcohol & Drug Use Statistics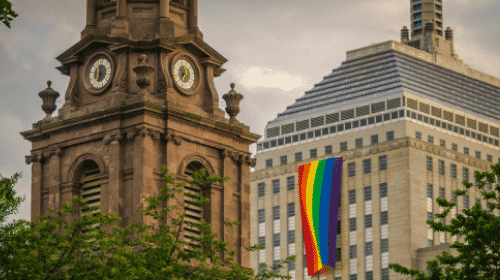 The total number of admissions into drug and alcohol rehab in Boston in 2017 was 14,780. Of these admissions, 74.2% were among cisgender males. Cisgender female admissions comprised 25.6%, and transgender admissions comprised 0.3%.1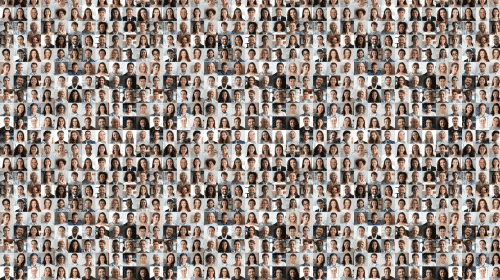 At 56.8%, the majority of individuals admitted to rehab were white. Black people made up 21.1% of that population, and multiracial and individuals who identify as "other" comprised 9.2% and 12.9%, respectively, of the total number of people admitted to drug and alcohol rehab in Boston, MA.1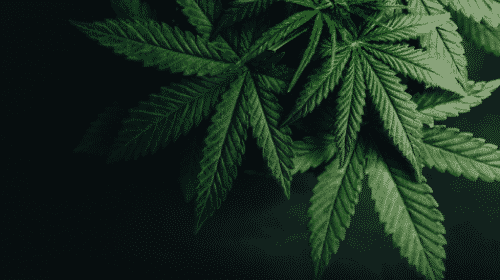 The majority of rehab admissions, or 56.9%, were due to heroin. Alcohol rehab admissions were the next highest reason at 29.9%. Crack/cocaine and marijuana drug rehab admissions were at 4.5% and 3.0%, respectively.1
In the greater Boston area, 18.3% of the admissions to drug rehab were due to intravenous (IV) drug use. In Massachusetts as a whole, the average age of drug rehab admission for those who used opioids was 34 years old.
In 2020, there were 248 opioid-related overdose deaths in Boston.1
Cost of Rehab in Boston
Many factors can affect the cost of rehab in Boston. These can include the type of rehab, the length of your stay, and the facility of your choice. In Massachusetts, the average cost of alcohol or drug rehab in Boston was $56,725 per individual, with the average cost of outpatient rehab being $8,386 in 2016.2
Low-Cost and Free Rehabs in Boston
Many low-cost and free rehab centers are available in Boston. Many treatment centers will even work with your insurance, whether it is private insurance or Medicaid, the federally and state-funded program that helps with healthcare costs for those with a low income.
Drug and alcohol rehabs funded by the state are treatment centers that use government money to help pay for rehab for those who need it but don't have the income or insurance to pay.
If you do have insurance, using it to pay for your drug or alcohol rehab in Boston can greatly reduce the cost of treatment. According to the Affordable Care Act and the Mental Health Parity and Addiction Equity Act (MHPAEA) of 2008, health insurers and group health plans must cover mental health and substance use treatments.
To find a free alcohol or drug rehab in Boston, you can call the Substance Abuse and Mental Health Services Administration national helpline at 1-800-662-4357 and speak with a trained information specialist in Massachusetts who can give you information about the free drug and alcohol rehab options in Boston.
How Do I Pay for Addiction Treatment in Boston?
If you find that free drug and alcohol rehabs are full or you don't have insurance, you still have options.
You can always seek out faith-based organizations, non-profit-run alcohol and drug rehabs, and/or government-funded rehab programs. You may also qualify for medical loans or scholarships to help pay for the cost of drug or alcohol rehab.
Choose a Program That Offers Payment Plans
Choose a Program That Offers Payment Plans: A drug or alcohol rehab in Boston may offer payment plans. Payment plans are an easy way to get the rehab you need without having to have a lot of money to pay for the costs of rehab upfront.
Payment plans break down the cost of treatment into affordable monthly payments that usually are payable after you complete treatment.
Payment plans can be negotiated directly with your provider or offered through your treatment center based on whether you are using insurance or are considered a "private pay" patient, meaning that you are paying for your treatment out-of-pocket.
Apply for a Rehab Scholarship: A rehab scholarship is a financial award that you can receive if you don't have the financial means to pay for rehab yourself. Rehab scholarships can pay for the full cost of rehab or help fill in any gaps in funding from your insurance. Applying for rehab scholarships can be challenging if you don't know where to look. You can always check out websites that offer rehab scholarships, like 10000beds.org, or contact the facility of your choice directly to ask about rehab scholarships, since many don't openly advertise their scholarship options.
Free Rehab and Sliding Scale Options: A sliding scale fee is a type of payment method that many alcohol and drug rehab programs employ. This type of payment option involves a flexible fee schedule in which your payment would change based on your ability to pay.
To qualify for a sliding scale payment, your income will be requested and examined against a fee scale that the alcohol or drug rehab center determines. If your income is below a certain level determined by the clinic of your choice, then you will qualify for a lower payment.
Outpatient Treatment in Boston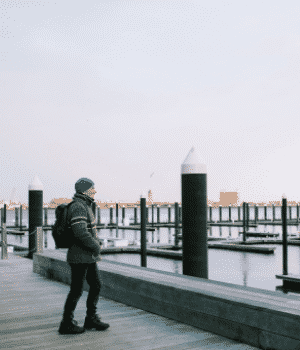 Outpatient rehab programs involve treatment that doesn't require overnight stays. With an outpatient program, you could still work or go to school and receive treatment. Outpatient rehab offers fewer than nine hours of treatment per week. There are three main categories of outpatient rehab:
Standard outpatient treatment—Standard outpatient care requires only a few hours of therapy a week, whether it be in-person group therapy sessions or telehealth meetings with a doctor or counselor.
artial hospitalization programs (PHPs)—PHPs can often fill the gap between inpatient and outpatient rehab. These intensive programs typically require daily participation for several hours.
Intensive outpatient programs (IOPs)—An IOP usually requires nine or more hours a week of treatment, which can be broken up into meetings several days a week
Inpatient Rehab Programs in Boston
Also called residential treatment centers, inpatient rehab centers are facilities where you would live full-time in a highly structured setting with medical supervision. This means that while you were receiving treatment, you would not be able to leave to go to work or school, and you would be required to stay in the rehab overnight. You'll typically start inpatient by completing intake paperwork and going through standard assessments with the medical team to ensure all your needs will be met. Your treatment plan will be created according to the findings of your assessment, including:
Types of Drug and Alcohol Rehabs in Boston
Many types of drug and alcohol rehabs in Boston offer treatment based on varying principles and styles ranging from holistic rehabs to faith-based and luxury rehabs.
Holistic Rehab
Holistic drug and alcohol rehabs in Boston use both conventional and alternative therapies in treatment. Some of the therapies offered in holistic rehab include expressive therapy, art therapy, acupuncture, osteopathic treatments, and spiritual and/or religious interventions.
Christian and Faith-Based Rehab
Christian and faith-based alcohol and drug rehab in Boston use religion and spirituality as a central theme of the recovery process. These programs often incorporate Christian and faith-based teachings into the treatment model itself. These programs help encourage you to strengthen your faith in a higher power on your road to recovery.
Luxury Rehab
Luxury drug and alcohol rehabs in Boston spare no expense when it comes to getting you on the road to recovery in comfort. Luxury rehabs feature upscale amenities, such as private bathrooms and bedrooms, individualized therapies, and alternative treatments like yoga and acupuncture. Some luxury rehabs also offer equine therapy and nutrition and fitness counseling.
Executive Rehab
Executive alcohol and drug rehabs in Boston are often for those who hold a high position in a company like a chief executive officer (CEO), chief operating officer (COO), or chief financial officer (CFO). While traditional rehabs usually limit or prevent access to outside influences like phones and computers, executive rehabs realize that you still need to work. These rehabs allow access to computers, phones, and sometimes private conference rooms so that you can still get your professional work done while working on your road to recovery. If you hold a high level of responsibility and decision-making in your company, then an executive-level rehab may be the best type of rehab for you.
Dual Diagnosis Rehab
A dual diagnosis drug or alcohol rehab works with individuals who have been diagnosed with both a substance use disorder as well as a mental illness, such as anxiety, depression, or bipolar disorder.
Research suggests that dual diagnosis or co-occurring illness in those with SUDs is common. It's estimated that 44% of people who misuse alcohol and 64% of people who use substances other than prescribed also have a mental health disorder.3
A dual diagnosis alcohol or drug rehab recognizes this challenge and treats both the substance use disorder and the mental health disorder during treatment, increasing the likelihood of long-term recovery.
Depression and Addiction
Depression is a common mental illness that can occur with addiction. In 2019, the Substance Abuse and Mental Health Services Administration noted that 1.7% of adolescents aged 12 to 17 experienced both a major depressive episode and a substance use disorder.4

Among adults, 16.5% of those diagnosed with depression had an alcohol use disorder and 18% had a substance use disorder.5 Often, addiction can exacerbate depression and the other way around.

Alcohol and drug rehabs that offer dual diagnosis treatment are keen to focus on helping you develop coping strategies for negative emotions, helping you understand while exploring your emotions, and supporting and encouraging you on your road to recovery.
Anxiety and Addiction
Anxiety and alcohol or substance use disorders often occur in the same individual. Up to 17% of individuals with an anxiety disorder misuse alcohol, while 20% have a substance use disorder.6

Having anxiety and addiction can further impede progress toward recovery due to the increased chances of substance withdrawal making your anxiety worse.
PTSD and Addiction
Post-Traumatic Stress Disorder, or PTSD, often occurs with SUD. Individuals who suffer from PTSD are two to four times more likely to have a substance use disorder compared to the general population.7

Veterans are one of the more vulnerable populations when it comes to PTSD, with anywhere between 11% and 30% of veterans suffering from the disorder.8

If you are a veteran suffering from addiction and PTSD, when considering alcohol or drug rehabs, you should seek out dual diagnosis rehabs that offer specific programs for veterans, because they can offer you the specialized support you need.
Bipolar Disorder and Addiction
Bipolar disorder and addiction are commonly associated with one another, with some studies suggesting that those with bipolar disorder have a 48% increased risk of alcohol misuse and a 44% increased risk of substance use disorder.9

While it is unclear why those with bipolar disorder are more likely to experience addiction, there are special considerations to address when looking for a drug and/or alcohol rehab. These include treatment facilities that offer detox, if needed, cognitive behavioral therapy, and support, preferably in an inpatient setting.

If you are suffering from bipolar disorder and alcohol or substance use disorder, it is important to seek out a dual diagnosis alcohol or drug rehab in Boston that will help you address both disorders.
Personality Disorders and Addiction
While Personality Disorders (PD) are estimated to be in 10% to 14% of the population, some studies suggest that people with PD suffer from alcohol and substance use disorders at a rate of up to 73%.10

Although this number may sound disheartening, there is hope. If you suffer from a PD, finding a Boston drug or alcohol rehab that works with your mental health condition can be beneficial.

Special considerations include looking for a rehab that offers dialectical behavior therapy, which has been found to be more effective than other therapies for individuals with both PD and SUD.10
Types of Addiction Therapy Used in Rehab
Cognitive Behavioral Therapy
Cognitive behavioral therapy (CBT) focuses on helping patients identify their own problematic thought patterns and actions, and to increase their understanding of how these behaviors impact their substance use. CBT is based on the idea that psychological problems are often rooted in cognitive distortions, or faulty ways of thinking.

Dialectical Behavior Therapy
Dialectical behavioral therapy is a form of psychotherapy intended to help people change problematic thoughts and behaviors by learning to manage and change negative emotions, rather than trying to escape from them.

Motivational Enhancement Therapy
Motivational enhancement therapy (MET) is a form of therapy that helps individuals strengthen their internal motivation and create a plan for change. Individuals with SUDs are often ambivalent about changing their behaviors, even when they are aware of the damage caused by their addiction. MET has been used to improve engagement with treatment programs and reduce problematic behaviors.

Contingency Management
Contingency management uses positive reinforcement to help build positive habits. This approach uses strategic rewards or incentives to encourage behaviors such as attending treatment sessions and engaging in recovery-focused activities.

Group Therapy
Group therapy can be highly beneficial to individuals in a drug or alcohol treatment program. Group counseling provides a safe environment in which patients can build their interpersonal communication skills and learn from others who have been in their situation.

Family Therapy
Family therapy is integral to many rehab programs. Research shows that when combined with individual counseling, family therapy can help reduce stress, improve mental health conditions, and help prevent relapse.12
Evidence-based behavioral therapy is an essential component of the treatment process for addiction, as it helps uncover and address underlying issues that may be contributing to drug or alcohol misuse. There are several different types of therapeutic treatments used in rehab.
Should I Travel to Boston for Drug and Alcohol Rehab?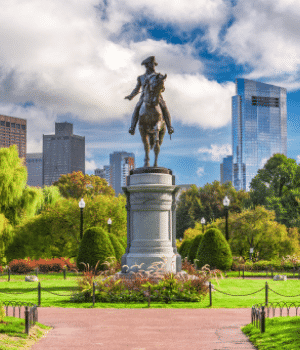 You may wonder whether you should travel to Boston for your alcohol or drug rehab treatment. Boston has a wide array of high-quality alcohol and drug rehabs to fit your unique needs. To determine whether you should go to a Boston drug rehab, you should consider whether you have the financial means to travel and how leaving your current environment would impact your alcohol or drug use.
For example, if you live in a more rural part of Massachusetts that doesn't offer a wide variety of alcohol or drug rehabs, then you may choose to travel to Boston for a wider range of treatment options.
Neighborhoods in Boston to Consider for Treatment
When looking for an alcohol rehab in Boston, you have several notable neighborhoods to choose from.
Massachusetts General Hospital is located in the West End neighborhood of Boston and offers high-quality rehab services. This neighborhood is surrounded by many points of interest, such as the Museum of Science and TD Garden.
There is also Boston's South End neighborhood, which is noted as one of Boston's most culturally diverse and beautiful neighborhoods to live in.. The Fenway Cultural District and the Roxbury Cultural District of Boston are also known for rich art scenes and vivid community.
High-quality drug and alcohol rehabs can be found throughout the many neighborhoods of Boston, depending on the type of environment in which you prefer to seek treatment.
Alcohol and Drug Laws in Boston
9-1-1 Good Samaritan Law: In 2012, Massachusetts passed the 9-1-1 Good Samaritan law. It provides that anyone who calls 9-1-1 during an overdose emergency won't be charged with possession of a controlled substance. This law was created to encourage more people to call emergency services during overdoses.
Naloxone Laws: Massachusetts state law allows for an individual to obtain naloxone (Narcan) with the intention to administer it to another person in the event of an emergency overdose. Further, anyone can administer naloxone as emergency care for an opioid-related overdose without fear of legal repercussions.
Marijuana Decriminalization: In 2016, Massachusetts legalized marijuana for recreational use by adults 21 years and older. Adults can legally possess up to one ounce of marijuana in public and up to 10 ounces in their own residences.
If you are suffering from a substance or alcohol use disorder, your path to recovery can still start today. Call us at 800-926-9037 (
Who Answers?) to speak with a treatment support specialist. We can help you find a high-quality drug and alcohol rehab in Boston that will fit your needs.
Resources