Expert Insights

There are undeniable results that come with living in a border state, especially in 2023. With fentanyl pouring across the border in record numbers, you can't ignore a spike in the number of news stories announcing something like "border agents seize thousands of pounds of deadly fentanyl." Knowing that our law enforcement agents are doing their job tends to make us feel a lot safer, at least it used to. It's important to understand just how much fentanyl is being illegally smuggled into the United States at this point. While lives are certainly being saved when agents stop these drugs from finding their way onto the streets, the cartels could lose multiple daily shipments weighing thousands of pounds and never miss a beat.

~ Natalie Baker
Top Drug Rehabs in Houston
Every alcohol and drug rehab in Houston offers its own set of unique amenities, programs, and therapies. Evidence-based treatment is available at multiple inpatient centers in Alaska. These facilities often provide a range of therapies, faith-based treatments, and outpatient options for recovery.
Below are the best addiction treatment centers in Houston based on the following criteria:
Offering evidence-based treatment
Accreditation
Certifications
Client testimonials / reviews
Best Opiate Detox: Symetria Recovery
Symetria Recovery offers comprehensive addiction treatment at their Houston facility. They offer intensive outpatient programs (IOPs), suboxone and methadone clinics with unlimited therapy, and all of their programs are covered by insurance.

Treatment programs include:

Suboxone programs
Methadone programs
Intensive outpatient programs (IOPs)
Unlimited therapy
Dual-diagnosis treatment
Relapse prevention

Treatment programs are supported by:

Commission on Accreditation of Rehabilitation Facilities (CARF) accreditation
LegitScript Certified
Blue Cross Blue Shield Blue Distinction
Better Business Bureau A+ Rating

Location and contact information:
17347 Village Green Dr Suite 104
Houston, TX 77040
(281) 343-3654
Pet-Friendly Rehab: Taylor Recovery Drug Addiction Rehabilitation Center
Located in the heart of Houston, Taylor Recovery is a rehab center offering a full continuum of care for addiction treatment. You'll find detox services, and pet-friendly inpatient and outpatient programs.

Treatment programs include:

Medical detox
Residential treatment
Partial hospitalization treatment programs
Intensive outpatient rehab program
Sober living apartments

Treatment programs are supported by:

The Joint Commission accreditation
LegitScript Certified

Location and contact information:
5711 Lavender St
Houston, TX 77026
(713) 557-8573
Best Intensive Outpatient: Prevention and Recovery Center (PaRC)
Conveniently located near airports and other landmarks in Houston, Prevention and Recovery Center offers comprehensive, intensive outpatient programs for adults and adolescents.

Treatment programs include:

Intensive outpatient program
Individual, group, and family counseling
Chemical dependency education
12-step integration
Relapse prevention
One-year aftercare program
Lifetime alumni association membership

Treatment programs are supported by:

Joint Commission accreditation
LegitScript certified

Location and contact information:
3043 Gessner Rd
Houston, TX 77080
(346) 888-0055
Best Overall: Into Action Recovery Centers
Located in Houston, Into Action Recovery Centers uses a people-centered approach to addiction treatment. They offer a range of drug and alcohol rehab options including detox programs, inpatient and outpatient programs, and support groups.

Treatment programs include:

On-site medical detox
Residential treatment
Partial hospitalization program (PHP)
Intensive outpatient program (IOP)
Extended care
Family therapy
Alumni program

Treatment programs are supported by:

Commission on Accreditation of Rehabilitation Facilities (CARF) accreditation
Better Business Bureau accredited
LegitScript certified

Location and contact information:
17250 El Camino Real
Houston, TX 77058
(844) 694-3576
Does Houston Have a Drug Abuse Problem?
The City of Houston is home to more than 2.3 million people, making it the largest city in the state of Texas and the 4th-largest city in the U.S.1 According to the Texas Department of State Health Services (DSHS), 883 people in Texas died from fentanyl-related overdoses in 2020.2 That number climbed to 1,672 deaths in 2021 – an 89% increase. If you or someone you love is abusing substances, professional addiction treatment could be the difference between life and death. There are nearly 75 accredited alcohol and drug rehab centers in Houston and surrounding areas.3
In the early 2000s, Houston was named a "High-Intensity Drug Trafficking Area" (HIDTA) due to the high volume of illicit drugs arriving in the city from outside sources.1 As a result, many Houston residents struggle with addiction to drugs or alcohol.
Here are the stats for drug and alcohol use in Texas:2,3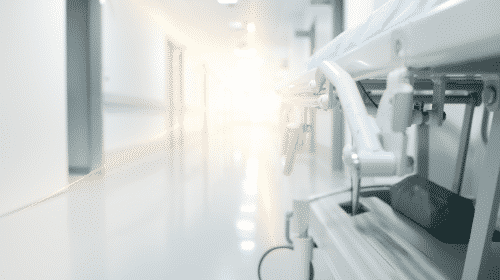 In 2020, 2,116 people died due to opioid overdose.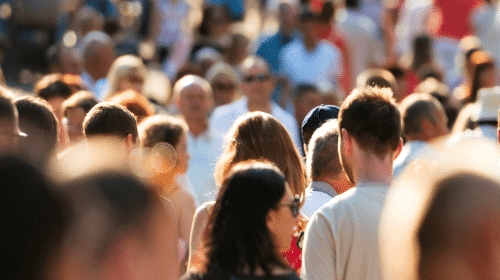 8% of Texas residents admit drug use in the last month.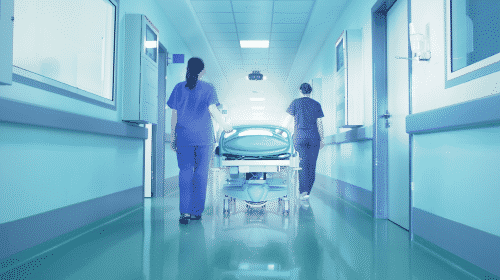 Over 800 deaths are caused by methamphetamine use each year.
2.2% of Texans report having an addiction to at least one illicit drug.
Of HIV cases are caused by intravenous (IV) drug use.
Of adults admit to binge drinking in the last month.
Of adults admit to having alcohol use disorder.
Of all motor vehicle fatalities in Texas are related to alcohol.
Of the many Americans, including Texans, who deal with substance use disorders, only about 10% receive help.4 It doesn't have to be this way. If you are looking for addiction treatment, many facilities and detox centers in Houston can provide the quality care you need to live free from addiction.
How Much Does Drug Rehab Cost in Houston?
The cost of drug and alcohol rehab in Houston varies depending on the program you enroll in and the facility you seek treatment from.
Several factors influence the total cost, such as:
Treatment setting: inpatient or outpatient
Features and amenities: luxury or standard facility
Duration of program (30, 60, or 90 days)
Choosing a facility in-network with your health insurance provider
Location (city vs. suburb)
Generally, inpatient  cost more than outpatient since they provide food, shelter, and other amenities. Houston drug rehabs with upscale amenities, such as onsite massage therapy and spa treatments, including executive and luxury programs, will cost more than a standard inpatient program.
Does Insurance Cover Rehab Center Costs?
Private health insurance plans, Medicare, and Medicaid will help cover at least some, if not all, of rehab costs. To ensure your health plan helps cover the cost of addiction care, make sure the addiction treatment center you choose is in-network with your health insurance provider, whether a private company or Medicaid or Medicare. Call the number on the back of your insurance card to learn more about care covered by your specific plan.
If you don't have health insurance, many state-funded and free programs offer low-cost or free addiction treatments. Some offer sliding scale fees to individuals who can demonstrate a financial need, and others offer payment plans that allow you to pay back your out-of-pocket costs over time.
Of the various alcohol and drug rehab programs in Houston:5
Whether you have health insurance or not, you can find alcohol rehab centers in Houston that meet your needs and fit within your budget. If you have insurance questions, you get help today at 800-405-1685 (
Who Answers?) . Our helpline is confidential, and someone is available 24/7 to take your call.
Low-Cost and Free Drug Rehab Centers in Houston
Houston offers many low-cost and free options across the city and in Harris County. Some programs can offer free or low-cost care because they receive government funding. Free rehabs are available to low-income individuals and those with no health insurance. The facilities typically require proof of residence in Texas and need some information about your addiction status and proof of income to grant admission.
In addition to choosing a state-funded rehab, there are other ways to help pay to make it more accessible and affordable, including:
Choosing a treatment center or detox center that offers a sliding scale and payment plans/financing options
Applying for scholarships and grants
Applying for grants offered through the Substance Abuse and Mental Health Services Administration (SAMHSA)
Fundraising and crowdfunding
What Level of Care Do You Need?
Medical detox: Withdrawal can be potentially fatal for some people depending on the substances they used, such as alcohol, barbiturates, and benzodiazepines. Medical detox can help ensure your safety and comfort while withdrawing from drugs and alcohol.
Inpatient: Inpatient rehab in Houston involves living at the treatment center for the entire duration of your program—typically anywhere from 30 to 90 days. Some last longer, depending on the program and your specific needs.
Partial hospitalization programs (PHPs): Time-intensive, PHPs often involve attending treatment several hours a day, five to seven days per week. This is often a bridge between inpatient and outpatient care.
Intensive outpatient programs (IOPs): These typically involve attending the program three to five days a week for several hours, either in the daytime or evening
Standard outpatient treatment: Most outpatient programs involve a few hours of therapy each week, one to two times a week. They may last anywhere from three months up to a year.
Aftercare: Aftercare is a form of ongoing support that provides guidance and companionship while you're on the road to recovery. Aftercare options include twelve-step programs, such as Narcotics Anonymous (NA) and Alcoholics Anonymous (AA), and other recovery programs, such as SMART Recovery.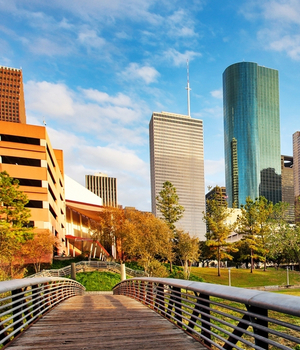 Medications for Opioid and Alcohol Addiction
While in treatment, you may be prescribed medications to help manage your withdrawal symptoms and support your sobriety.
Depending on the substance(s) you have used, these medications may include:9,10
Acamprosate: This medication reduces cravings for alcohol and post-acute (long-term) withdrawal symptoms such as anxiety and insomnia.
Disulfiram (Antabuse): Drinking alcohol while taking this medication causes unwanted symptoms that mimic a severe hangover. This helps reduce the craving to drink.
Naltrexone (Revia/Vivitrol): Used to treat both alcohol and opioid addiction, this opioid agonist binds to receptors in the brain and blocks the effects of alcohol and opiates.
Methadone: This opioid agonist reduces withdrawal symptoms and cravings. It helps your body feel more comfortable without the euphoric effects of opioids.
Buprenorphine: A partial opioid agonist, this medication reduces cravings and withdrawal symptoms without producing a euphoric high.
Suboxone (buprenorphine/naloxone): Treats opioid dependence or addiction. Buprenorphine reduces withdrawal symptoms and cravings, while naloxone deters misuse and can reverse opioid overdose.
Mental Health Medications: Should you have a dual diagnosis, medications such as antidepressants, anti-anxiety medications, and mood stabilizers may be prescribed.
How Do You Choose an Alcohol or Drug Rehab Center in Houston?
Everybody has different needs and preferences, so what one person wants out of an addiction treatment center may be completely different from what another wants. One person may want an upscale, luxurious inpatient experience, while another would rather look for a flexible outpatient program to attend while still working and spending time with family.
When choosing between Houston drug rehabs, you may want to consider the following factors:
Treatment philosophy: Look into the rehab facility's approach and philosophy. Some offer holistic care that integrates complementary and alternative therapies. Others are faith-based, and others are more secular and use only evidence-based scientific approaches.
Treatment setting: Consider whether you want to be in the heart of the city or on the outskirts, surrounded by nature in Houston.
Inpatient or outpatient: Choosing between inpatient and outpatient rehab programs can help you narrow down your options. Your healthcare provider can help you ascertain which may be best for you if you're struggling to choose on your own.
Demographic-specific treatment: Some Houston addiction programs specialize in treating specific demographics, such as military personnel, teens, women, men, the elderly, the LGBTQ+ community, and more.
Cost: When choosing a Houston alcohol and drug rehab, consider the cost and any financing or sliding scale options that may be available to you.
Insurance: If you have private health insurance, make sure you choose facilities or detox centers in Houston that are in-network with your insurance provider and plan.
Features and amenities: Investigate to make sure the treatment center has the amenities you're looking for, such as a recreation room, pool, or yoga studio.
Visitor policy: If getting visits from friends and family while in rehabilitation is a priority for you, make sure the center you choose allows visitors.
Peer support: If you are looking for peer support, you may want to choose a Houston alcohol rehab that integrates peer support meetings into treatment plans.
Should You Travel to Houston for Rehab?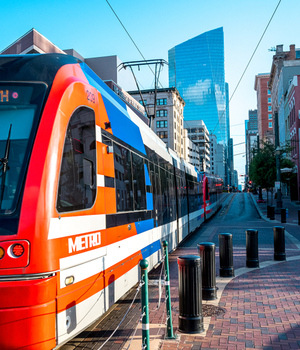 If you don't live in the Houston area but want to attend a drug and alcohol treatment center in the city, that is within your right to do.
Here are some reasons why you may want to consider attending drug rehab centers in Houston:
You prefer the climate of Houston
You need a change of scenery
You used to live in Houston and want to return to the area
The care you need isn't available near you
You have family or friends in the Houston area who can provide support
Your insurance covers addiction treatment in Houston
You've heard good things about a particular facility
One of the advantages of attending treatment in Houston is the climate. Even in the middle of winter, you can expect to see some sunshine and be outside and enjoy nature without getting cold. If you live somewhere with harsh winters, you may want to travel to Houston to take advantage of the sunshine and warmth.
Another advantage of attending drug rehab in Houston if you don't live in the area is to get a change of scenery. Many people with substance use disorders struggle to stay sober at home (at first) because they are surrounded by people and things that trigger cravings to return to substance abuse. When you travel to Houston for care, you can get away from it all and clear your head to focus on what matters most: your recovery.
Important Texas Alcohol and Drug Laws
Texas lawmakers have enacted the following laws regarding substance use:
Texas Good Samaritan Overdose Prevention Statute: This law is designed to encourage Texas residents to seek emergency medical attention during an overdose situation. It protects individuals who call 911 for assistance with a suspected overdose from prosecution for possession of certain controlled substances (if they have not called 911 for an overdose in the preceding 18 months). 
Sandra Bland Act: This law provides for rehab for individuals arrested or convicted of non-violent crimes. Per this statute, Texas criminal justice officials must work to identify people with suspected substance use concerns and divert these individuals to an appropriate treatment facility rather than incarcerate them.
Texas Protections for Employees Seeking Addiction Treatment: Under the Family and Medical Leave Act (FMLA), Texas employees who voluntarily seek help for alcohol and drugs may be eligible for time off work. The Americans with Disabilities Act (ADA) also provides some protections for employees who seek addiction treatment.
Marijuana Laws: Texas law is among the strictest in the country regarding marijuana. Recreational use and growth are illegal, and medical use is legal but heavily regulated. Penalties for the use, growth, possession, or sale of marijuana range from 180 days in jail and a $2,000 fine to life imprisonment and a $50,000 fine.
With so many accredited drug rehab centers in Houston, you're sure to find the program that is the right fit for you. If you need help in choosing a rehab center or program, we're here to help. Contact our confidential helpline at 800-405-1685 (
Who Answers?) . We're available 24/7 to answer your questions.