Houston Alcohol and Drug Use Statistics
In the early 2000s, Houston was named a "High-Intensity Drug Trafficking Area" (HIDTA) due to the high volume of illicit drugs arriving in the city from outside sources.1 As a result, many Houston residents struggle with addiction to drugs or alcohol.
Here are the stats for drug and alcohol use in Texas:2,3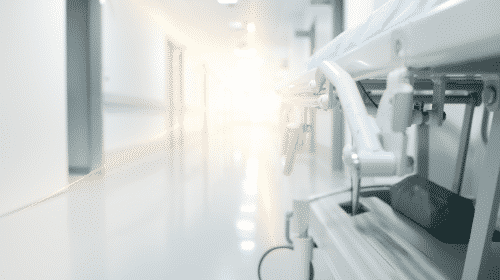 In 2020, 2,116 people died due to opioid overdose.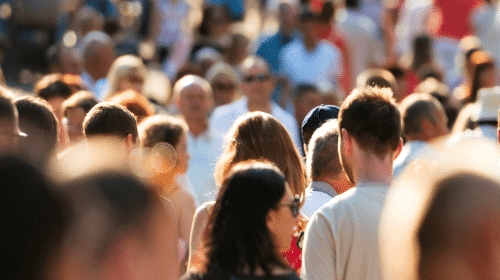 8% of Texas residents admit drug use in the last month.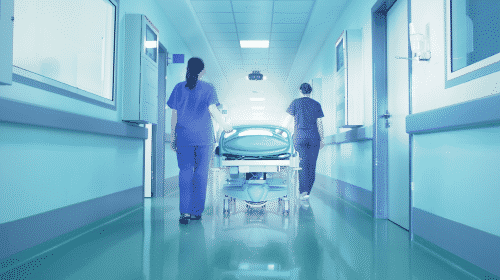 Over 800 deaths are caused by methamphetamine use each year.
2.2% of Texans report having an addiction to at least one illicit drug.
Of HIV cases are caused by intravenous (IV) drug use.
Of adults admit to binge drinking in the last month.
Of adults admit to having alcohol use disorder.
Of all motor vehicle fatalities in Texas are related to alcohol.
Of the many Americans, including Texans, who deal with substance use disorders, only about 10% receive treatment.4 It doesn't have to be this way. If you live in Houston and are looking for addiction treatment, many rehab facilities in the area can provide the quality treatment you need to live free from addiction.
Find Treatment Centers in Houston
There are over 100 drug and alcohol rehab facilities located in Houston, Texas, many of which accept private insurance as well as Medicare and Medicaid. And others receive funding from the government, which allows them to offer low-cost or even free addiction treatment services to those who can't otherwise afford rehab.
With so many rehab options, you'll be able to find the right program for you, whether that involves receiving specialty care for a particular drug, for a co-occurring mental health disorder or medical condition, or at a center that has experience treating specific demographics like veterans or members of the LGBTQ+ community.
Cost of Drug and Alcohol Rehab in Houston
The cost of drug and alcohol rehab in Houston, Texas varies depending on the program you enroll in and the rehab facility you seek treatment from.
Several factors influence the total cost, such as:
Treatment setting: inpatient or outpatient
Features and amenities: luxury or standard rehab facility
Duration of program (30, 60, or 90 days)
Choosing a rehab facility in-network with your health insurance provider
Location (city vs. suburb)
Generally, inpatient programs cost more than outpatient programs since they provide food, shelter, and other amenities. Rehab facilities with upscale amenities, such as onsite massage therapy and spa treatments, including executive and luxury treatment programs, will cost more than a standard inpatient program.
Private health insurance plans will help cover at least some, if not all, of rehab costs. To ensure your health plan helps cover the cost of addiction treatment, make sure the rehab center you choose is in-network with your health insurance provider, whether a private company or Medicaid or Medicare. Call the number on the back of your insurance card to learn more about treatments covered by your specific plan.
If you don't have health insurance, many state-funded and free rehab programs offer low-cost or free addiction treatments. Some rehabs offer sliding scale fees to individuals who can demonstrate a financial need, and others offer payment plans that allow you to pay back your out-of-pocket costs over time.
Payment Options for Houston Facilities
Whether you have health insurance or not, you can find a Houston drug and alcohol rehab facility that meets your needs and fits within your budget. If you can't find one in Houston, many throughout Texas offer low-cost treatment. There are 122 addiction treatment programs in Houston alone.5
Of these Houston rehabs:5
As you weigh your options and consider which program may be best for you or your loved one, be sure to ask about what payment options each treatment center has. Chances are, they'll be willing to work with you on payments to help you get the treatment you need.
Find Low-Cost and Free Rehabs in Houston
Houston offers many low-cost and free rehab options across the city and in Harris County. Some programs can offer free or low-cost treatment because they receive government funding. Free rehabs are available to low-income individuals and those with no health insurance. The facilities typically require proof of residence in Texas and need some information about your addiction status and proof of income to grant admission.
In addition to choosing a state-funded rehab, there are other ways to help pay for treatment to make it more accessible and affordable, including:
Choosing a rehab center that offers a sliding scale and payment plans/financing options
Applying for scholarships and grants through the rehab center
Applying for grants offered through the Substance Abuse and Mental Health Services Administration (SAMHSA)—funded by the United States government
Fundraising and crowdfunding
What to Expect at a Houston Rehab
Entering drug and alcohol rehab is a brave, courageous thing to do. But it can be a little intimidating, especially if this is your first time and you're not sure what to expect. You probably have some questions about how your day-to-day will look. While every rehab facility and recovery program is different, most programs stay structured and follow a well-thought-out daily schedule that will be shared with you before you begin your program.
Most programs include individual and group therapy, addiction and recovery education, peer support groups, and personal time to relax and integrate what you've learned.
Read on for a brief overview of what you can expect from your drug and alcohol addiction treatment program in Houston. We've covered some highlights of the most popular addiction treatments, including detox, inpatient and outpatient programs, dual diagnosis programs, and telehealth (virtual) programs.
Withdrawal Management
Chronic drug and alcohol use can lead to dependence both physically and psychologically—your brain and body will crave the substance to function. When you stop using alcohol and drugs, you will experience uncomfortable and even potentially dangerous withdrawal symptoms.
Withdrawal symptoms vary from person to person, but some of the most common are below.
Common drug withdrawal symptoms:6
Common alcohol withdrawal symptoms:7
Tremor (e.g., shaky hands)
Medical Detox
Withdrawal can be potentially fatal for some people depending on the substances they used, such as alcohol, barbiturates, and benzodiazepines. Medical detox can help ensure your safety and comfort while withdrawing from drugs and alcohol. With 24/7 care and supervision, your physical and emotional needs will be addressed while in detox.
Detox interventions can help reduce your withdrawal symptoms before you move on to the next stage of treatment, such as residential rehab. Detox involves a set of interventions aimed at treating your withdrawal symptoms and achieving a medically stable, substance-free state.
These interventions may include:
FDA-approved withdrawal medications
Adjunctive medications to manage symptoms
IV fluids to help you stay hydrated
Case management
Counseling
The detox process may last anywhere from a few days to a couple of weeks, depending on the substances you are using and whether medications are used to help alleviate your symptoms.
Outpatient Treatment in Houston
Outpatient programs allow you to live at home while in treatment. Depending on the program you are in, you may be able to still attend work and care for your family and other personal responsibilities and obligations, such as school. If you feel comfortable doing so, you may want to talk to your employer or school to let them know you are in a program if your hours attending overlap with your work or school schedule.
There are various outpatient treatment options in Houston, including:
Partial hospitalization programs (PHPs): Time-intensive, PHPs often involve attending treatment several hours a day, five to seven days per week. This is often a bridge between inpatient and outpatient care.
Intensive outpatient programs (IOPs): These programs typically involve attending the program three to five days a week for several hours, either in the daytime or evening
Standard outpatient treatment: Most outpatient programs involve a few hours of therapy each week, one to two times a week. They may last anywhere from three months up to a year.
Many people who attend outpatient programs in Houston also supplement treatment with other forms of addiction support. Twelve-step programs, such as Narcotics Anonymous (NA) and Alcoholics Anonymous (AA), and other recovery programs, such as SMART Recovery, provide support from others who understand what you're going through and can provide guidance and companionship while you're on the road to recovery.
Inpatient Rehab in Houston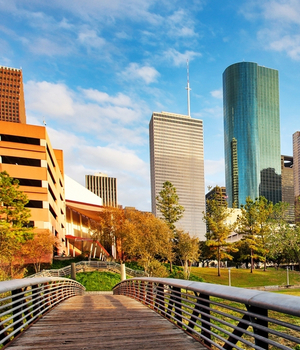 Inpatient rehab in Houston involves living at the treatment center for the entire duration of your program—typically anywhere from 30 to 90 days. Some treatment programs last longer, depending on the program and your specific needs. Research suggests that longer stays in treatment are associated with better treatment outcomes (e.g., less likelihood of relapse).8
When you arrive at the facility to begin your program, you will complete intake paperwork. Your belongings will be searched to remove any unapproved items such as drugs, alcohol, and weapons. A staff member at the rehab facility will conduct an assessment to learn more about you, your substance use history, history of withdrawal, and your mental and physical health. This will help them create a personalized treatment plan.
Although every Houston drug and alcohol rehab provides different offerings, your individualized treatment plan will most likely include a combination of treatment modalities such as:
Individual therapy
Group counseling
Family therapy
Peer support meetings
Drug and alcohol education
Relapse prevention education
Medication maintenance for physical and mental diagnoses
Aftercare planning
Each day you spend in a residential treatment program will be highly structured. Your day will be planned from the moment you wake to shortly before bedtime. Most programs give patients some downtime before bed, but most of your day will be spent in therapy, classes, at meals, and attending groups.
If your treatment plan isn't working, staff may adjust your plan and schedule to help meet your needs best. Some programs offer special amenities, such as spa treatments, massage therapy, art therapy, music therapy, and yoga classes. Your schedule will depend on your needs and the specific rehab center you attend.
Dual Diagnosis Care in Houston
Many people with substance use disorder also have a co-occurring mental health diagnosis, such as bipolar disorder, depression, or post-traumatic stress disorder (PTSD). Known as a dual diagnosis, it is best to enter a treatment program that addresses and treats both disorders.
Addiction and mental health conditions often go hand-in-hand. They can worsen the symptoms of each other. So if you're only getting treatment for your addiction and your mental health needs are unaddressed, you may return to the substance(s) you were previously using to help cope. Getting into a dual diagnosis rehab center can ensure all of your mental health concerns are equally addressed and treated to give you the best chance at long-term recovery.
A Houston dual diagnosis rehab center can provide you with the care you need from doctors, psychiatrists, counselors, mental health specialists, and more. This multidisciplinary team will work together to help you achieve full recovery.
Online Addiction Care (Telehealth)
Location and travel complications are sometimes a barrier to getting specialized addiction treatment, particularly for folks who have mobility issues or live in rural areas. But they don't have to be a barrier, thanks to telehealth addiction treatments.
If you don't live near a Houston rehab or don't have the ability or time to travel, you may want to enter a virtual addiction treatment program. This option is also beneficial for those with obligations they cannot step away from, such as childcare or caring for an elderly parent.
As with a traditional outpatient program, virtual addiction treatment will involve family therapy, group counseling, individual therapy, and doctor's appointments. You'll access treatment from the comfort of your home over video calls and telephone calls. You'll need access to the internet and a device that can connect to the internet, such as a laptop or smartphone. If you can't afford or don't have the internet, some government programs offer low-cost internet for those who need assistance.
Check with your insurance provider to ensure telehealth addiction treatment is covered under your plan. Most health insurance providers do provide telehealth appointments and care, but not all do. Call the number on the back of your insurance card to ask about your plan's coverage for telehealth addiction care.
Medications for Opioid and Alcohol Addiction
While in treatment, you may be prescribed medications to help manage your withdrawal symptoms and support your sobriety.
Depending on the substance(s) you have used, these medications may include:9,10
Acamprosate: This medication reduces cravings for alcohol and post-acute (long-term) withdrawal symptoms such as anxiety and insomnia.
Disulfiram (Antabuse): Drinking alcohol while taking this medication causes unwanted symptoms that mimic a severe hangover. This helps reduce the craving to drink.
Naltrexone (Revia/Vivitrol): Used to treat both alcohol and opioid addiction, this opioid agonist binds to receptors in the brain and blocks the effects of alcohol and opiates.
Methadone: This opioid agonist reduces withdrawal symptoms and cravings. It helps your body feel more comfortable without the euphoric effects of opioids.
Buprenorphine: A partial opioid agonist, this medication reduces cravings and withdrawal symptoms without producing a euphoric high.
Suboxone (buprenorphine/naloxone): Treats opioid dependence or addiction. Buprenorphine reduces withdrawal symptoms and cravings, while naloxone deters misuse and can reverse opioid overdose.

Mental Health Medications: Should you have a dual diagnosis, medications such as antidepressants, anti-anxiety medications, and mood stabilizers may be prescribed.

Traveling to Houston for Drug and Alcohol Treatment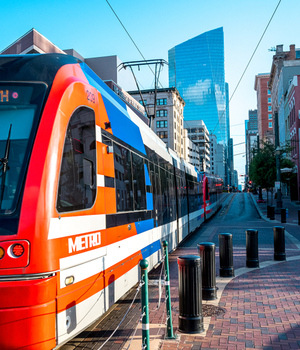 If you don't live in the Houston area but want to attend a drug and alcohol treatment center in the city, that is within your right to do.
Here are some reasons why you may want to consider attending drug rehab in Houston:
You prefer the climate of Houston.
You need a change of scenery.
You used to live in Houston and want to return to the area.
The treatment you need isn't available near you.
You have family or friends in the Houston area who can provide support.
Your insurance covers addiction treatment in Houston.
You've heard good things about a particular rehab in Houston.
One of the advantages of attending treatment in Houston is the climate. Even in the middle of winter, you can expect to see some sunshine and be outside and enjoy nature without getting cold. If you live somewhere with harsh winters, you may want to travel to Houston to take advantage of the sunshine and warmth.
Another advantage of attending rehab in Houston if you don't live in the area is to get a change of scenery. Many people with substance use disorders struggle to stay sober at home (at first) because they are surrounded by people and things that trigger cravings to return to substance abuse. When you travel to Houston for treatment, you can get away from it all and clear your head to focus on what matters most: your recovery.
How to Choose the Best Houston Rehab for You
Everybody has different treatment needs and preferences, so what one person wants out of a rehab center may be completely different from what another wants. One person may want an upscale, luxurious inpatient experience, while another would rather look for a flexible outpatient program to attend while still working and spending time with family.
When choosing a Houston rehab facility for drug and alcohol addiction, you may want to consider the following factors:
Treatment philosophy: Look into the rehab facility's treatment approach and philosophy. Some offer holistic care that integrates complementary and alternative therapies. Others are faith-based, and others are more secular and use only evidence-based scientific approaches.
Treatment setting: Consider whether you want to be in the heart of the city or on the outskirts surrounded by nature in Houston.
Inpatient or outpatient: Choosing between inpatient and outpatient rehab programs can help you narrow down your options. Your healthcare provider can help you ascertain which may be best for you if you're struggling to choose on your own.
Demographic-specific treatment: Some Houston addiction treatment programs specialize in treating specific demographics, such as military personnel, teens, women, men, the elderly, the LGBTQ+ community, and more.
Cost: When choosing a Houston alcohol and drug rehab, consider the cost and any financing or sliding scale options that may be available to you.
Insurance: If you have private health insurance, make sure you choose a rehab center that is in-network with your insurance provider and plan.
Features and amenities: Investigate to make sure the rehab center has the amenities you're looking for, such as a recreation room, pool, or yoga studio.
Visitor policy: If getting visits from friends and family while in rehab is a priority for you, make sure the center you choose allows visitors.
Peer support: If you are looking for peer support, you may want to choose a Houston rehab that integrates peer support meetings into treatment plans.
With so many rehabs to choose from in Houston, you're sure to find the program that is the right fit for you. If you need help in choosing a rehab center or treatment program, we're here to help. Call our free and confidential helpline at 800-926-9037 (
Who Answers?) to speak to a treatment support specialist. We're available 24/7 to answer all of your questions and give you the support you need when you need it.
Resources