Expert Insights

The opioid epidemic has drawn a lot of attention to drug overdoses in Detroit. A majority of the overdose deaths that have occurred in the Motor City over the past decade have involved opioids. But as this threat looms, we can't let other threats get lost in its shadow. The fact is, 41% of Detroit overdose deaths involve cocaine. This drug is the second most abused substance in Wayne County. And it's second to alcohol, not opioids. As we focus on outreach and treatment from the 130 drug rehab centers available in Detroit, let's keep these "smaller" threats in mind.

~ Kerry Nenn
Top Drug Rehabs in Detroit
Every alcohol and drug rehab in Detroit offers its own set of unique amenities, programs, and therapies. Evidence-based treatment is available at multiple inpatient centers in Detroit. These facilities often provide a range of therapies, faith-based treatments, and outpatient options for recovery.
Below are the best addiction treatment centers in Detroit based on the following criteria:
Offering evidence-based treatment
Accreditation
Certifications
Client testimonials / reviews
Best Non-Profit Treatment: Quality Behavioral Health Inc.
Quality Behavioral Health Inc. has designed several programs that are proven to be effective and long-lasting in treating addiction. You'll be able to meet with an addiction counselor to figure out which programs will work best for you. Quality Behavioral Health offers both inpatient and outpatient programs, as well as medication-assisted treatment (MAT).

Treatment programs include:

Residential program
Outpatient program
Withdrawal management
Medication-assisted treatment (MAT)
Dual-diagnosis treatment
Therapy

Treatment programs are supported by:

Commission on Accreditation of Rehabilitation Facilities (CARF) Accreditation

Location and contact information:
6821 Medbury St
Detroit, MI 48211
(313) 922-2222
Best Opiate Detox: Advanced Rapid Detox
Located in Southeast Michigan, Advanced Rapid Detox gives patients the advantage of treating and recovering in a 24-hour medical facility. You'll be able to eliminate your cravings and withdrawal symptoms during this four-day treatment program.

Treatment programs include:

Medical detox
24/7 care
Psychotherapy
Aftercare treatment

Treatment programs are supported by:

Location and contact information:
4777 Outer Drive E Conner Creek Hospital Unit 2 West
Detroit, MI 48234
(800) 603-1813
Best Men's Rehab: Mariners Inn
Located in Detroit, Michigan, Mariners Inn is a shelter and treatment center for the homeless. They offer prevention programs, housing, and residential and outpatient treatment programs for men who are at least 18 years old with substance use or co-occurring mental health disorders.

Treatment programs include:

Medical detox
24/7 care
Psychotherapy
Aftercare treatment

Treatment programs are supported by:

Location and contact information:
445 Ledyard St
Detroit, MI 48201
(313) 962-9446
Detroit Alcohol and Drug Use Statistics
Drug and alcohol use in Detroit, Michigan has long been a serious concern for the community. Opioid misuse is particularly problematic in the metro area. Approximately 78% of overdose deaths in 2018 involved at least one opioid.1Alcohol, cocaine, methamphetamine, prescription pills, and marijuana use are also of ongoing concern.
Detroit alcohol and drug use statistics of note include:2, 3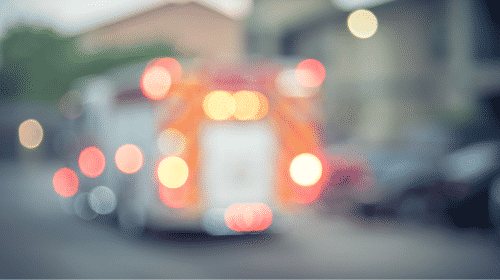 Between 2012 and 2020, more than 2,000 Detroit residents died from a drug overdose.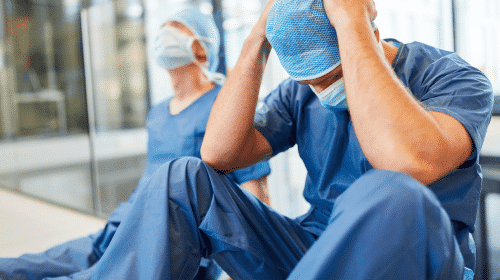 In 2019 alone, 364 Detroit residents experienced a fatal drug overdose. Of those deaths, 86% involved an opioid, 76% involved a synthetic opioid, and 41% involved cocaine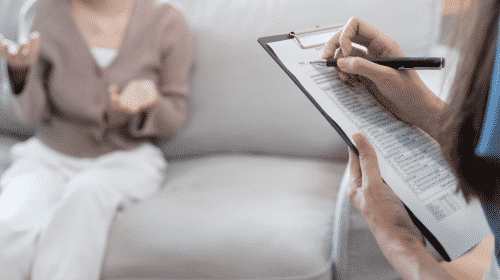 From 2017 to 2018, approximately 480,000 Detroit residents aged 12 and older met the criteria for a substance use disorder.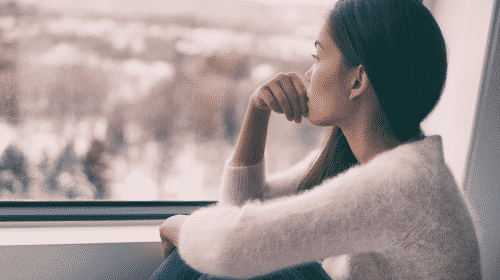 Roughly 92,000 Detroit residents met the criteria for a co-occurring substance use disorder and serious mental illness between 2017 and 2018.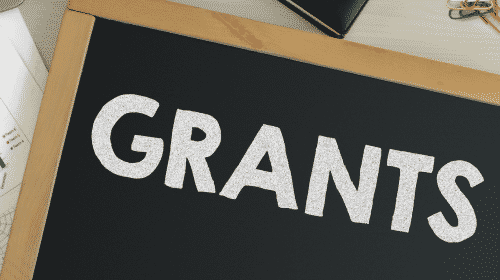 In 2019, nearly 17,000 Detroit-area residents were admitted to addiction treatment covered by Medicaid or government grant funding. This figure does not reflect admissions paid for in cash, those covered by private insurance, and those paid for by the corrections department.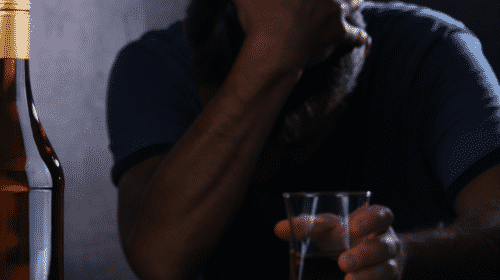 In 2019, approximately 38.5% of people admitted to addiction treatment programs in Detroit cited alcohol as their primary substance of misuse.
Cost of Drug Rehab in Detroit
The cost of addiction treatment in Detroit varies by facility and several other variables, including:
Whether the rehab or detox center you want to enroll in accepts your insurance
The type of addiction setting you need (inpatient vs. outpatient)
The type of facility you attend (luxury vs. standard)
Program duration (30 vs. 60 vs. 90 days or longer)
Whether you need to undergo medical detox, which will add time and additional expense to your program
Fortunately, you have several payment options for addiction treatment in Detroit. Private insurance, Medicaid, Medicare, scholarships, income-based programs, and payment plans can make getting help significantly more affordable.
Low-Cost and Free Drug Rehab Centers in Detroit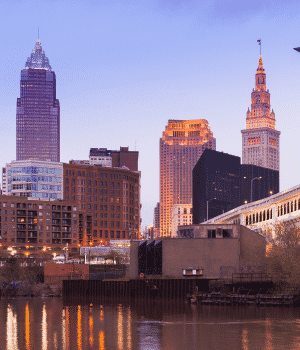 If your financial situation makes paying for care difficult, you may be eligible for low-cost or free care at one of Detroit's state-funded facilities. State-funded addiction treatment centers in Detroit receive their funding via Michigan tax dollars. This government funding allows these facilities to offer services at a reduced cost or completely free, depending on your situation.
If you're interested in seeking reduced-cost care at a state-funded facility, be prepared to prove that you:
Are a legal resident of the United States
Are a resident of Michigan
Do not have insurance, or your insurance is inadequate
Do not have enough income to cover the cost
Have an addiction or mental health diagnosis
Does Insurance Cover Rehab Center Costs?
Yes – if you carry health insurance, you can also use your plan to help cover the cost of your care. The Affordable Care Act classifies addiction and mental health care as essential health benefits.4 This means all insurance providers—private insurers, Medicaid, and Medicare—must provide some degree of coverage.
However, not all drug rehab centers in Detroit accept all forms of health insurance. You'll need to verify your coverage with each addiction treatment center to determine if the provider is in-network with your plan.
How Do You Pay for Addiction Treatment in Detroit?
If you don't have insurance, are not eligible for free services, or all the free drug and alcohol rehabs in Detroit are full, you have other options:
Choose a Program That Offers Payment Plans
Many programs offer payment plans that allow you to finance the cost. Payment plans work just like taking out a loan but without the interest.
Apply for a Scholarship
Some Detroit drug rehabs offer in-house scholarships that can significantly reduce your costs. Third-party, non-profit foundations, such as 10,000 Beds, partner with facilities to provide individuals in need with scholarships too.
Find a Sliding-Scale Program
Many facilities, particularly non-profits and state-funded, offer services on a sliding-fee scale. These assess your monthly income and other situational variables to determine your out-of-pocket costs.
Addiction Treatment Settings
There are several levels of care for addiction treatment. Some people enter at one level, while others start with inpatient and make their way through the continuum of care.
Medical Detox
Detox is the process of clearing your body of drugs or alcohol in a safe and comfortable manner. This is usually performed under medical supervision in a hospital, residential, or outpatient setting. Once your withdrawal symptoms are comfortably managed, you'll be able to transition into formal services. 
Inpatient
Residential or inpatient treatment involves living at a facility and receiving round-the-clock care under supervision. A variety of interventions is offered, including individual and group therapy, nutritional counseling, experiential therapies, and medication.
Partial Hospitalization Programs (PHPs)
PHPs typically involve five to seven days of care per week and several hours of addiction therapy per day. PHPs are the most intensive form of outpatient and can function as first-line or step-down after residential rehab.
Intensive Outpatient Programs (IOPs)
IOPs usually involve three to five days of treatment per week and several hours of weekly addiction therapy. Like PHPs, IOPs may be used as a step-down after the completion of an inpatient program.
Standard Outpatient
Standard outpatient provides low-intensity addiction treatment that typically involves just a few hours of weekly therapy and one to two sessions per week.
Aftercare
Aftercare begins when rehabilitation is complete. Also called relapse prevention, you'll receive forms of ongoing support and encouragement through 12-step groups, non-12-step groups like SMART Recovery, ongoing therapy, sober living homes, and more.
If you need assistance in choosing a program, we are here to help. Contact our confidential helpline at 800-405-1685 (
Who Answers?) . Help is available.
Specialized Drug Rehabs in Detroit
Each facility has its own philosophy, approach to care, and therapeutic offerings:
Holistic 
Holistic programs focus on treating both the mind and body to provide a comprehensive, "whole-person" approach to addiction recovery. These facilities typically offer a variety of non-traditional therapies, such as yoga, nature therapy, meditation, animal therapy, and others.
Christian and Faith-Based 
Faith-based drug rehab centers in Detroit take a spiritual approach to addiction recovery and typically employ religious practices and philosophies in treatment. These programs focus on providing medical, behavioral, and spiritual support to help people work through recovery.
Luxury 
Luxury facilities provide evidence-based, traditional addiction therapies in a luxury setting. These addiction treatment centers offer a variety of upscale amenities, which vary from facility to facility. Access to these amenities typically involves substantial costs.
Executive 
Executive programs cater specifically to the needs of busy professionals with addiction and/or mental health disorders. Working individuals often need flexible programs that allow them to continue handling their professional responsibilities.
Dual Diagnosis 
When an addiction disorder and a mental health disorder coexist, they can compound the effects of one another, making treatment needs more complex. If you have co-occurring disorders, it's in your best interest to receive care for both conditions simultaneously via a dual-diagnosis program.
Types of Addiction Therapy Used in Rehab
Detroit alcohol rehabs typically employ a variety of addiction therapies to help people recover from substance abuse and/or mental health concerns.
Cognitive Behavioral Therapy (CBT)
Cognitive behavioral therapy is a type of psychotherapy that helps people identify negative thought patterns that lead to unwanted behaviors, such as drug or alcohol use. Through counseling and therapeutic exercises, CBT helps people learn how to modify both their beliefs and resulting actions to improve their quality of life.
Dialectical Behavior Therapy (DBT)
DBT is a form of psychotherapy that teaches you skills that can help you manage difficult emotions and beliefs in a healthy way. DBT focuses on helping you develop therapeutic skills in four areas: mindfulness, distress tolerance, emotional regulation, and effective interpersonal communication.12

Motivational Enhancement Therapy (MET)
MET involves counseling designed to evoke your intrinsic motivation to change. This type of therapy helps you develop self-motivating personal statements, build a plan for change, and strengthen your belief in your ability to recover.13
Contingency Management (CM)
Contingency management is a form of behavioral therapy that incentivizes ongoing progress through treatment. When you exhibit measurable, positive behavioral change or complete milestones, you'll receive rewards to encourage continued progress.
Group Therapy
Counselors, psychiatrists, and addiction professionals facilitate group therapy. In this type of therapy, you'll engage in counseling with a small group of your peers and learn how to alter harmful or dangerous behaviors that often result from addiction.
Family Therapy
Your family can provide an invaluable support system throughout your recovery process. Family therapy educates your loved ones on their important role in your recovery and teaches them how to support you and encourage healthy changes.
Should You Travel for Drug and Alcohol Rehab in Detroit?
If you want to get out of your day-to-day environment, traveling to an accredited alcohol or drug rehab in Detroit may be in your best interest. Getting away from triggers, people, and social situations that may challenge your recovery can help you fully commit to your treatment program. You may also want to consider traveling if your insurance covers care at Detroit drug rehabs or if you simply need a change of pace.
Alcohol and Drug Laws in Detroit
Michigan Good Samaritan Law: The State of Michigan recognizes that during a suspected overdose, rapid response and prompt medical attention can save a life. In 2016, the state passed the Good Samaritan law, which makes saving lives a priority when overdoses occur. This law protects people from drug possession charges when they call emergency medical personnel for an overdose in certain situations.14
Michigan Naloxone Standing Order Law: Michigan passed its statewide standing order for naloxone (Narcan)—a medication that can rapidly reverse opioid overdose—in 2016. This law allows any pharmacy in the state to dispense this life-saving medication to anyone anonymously. Although naloxone isn't technically available over the counter, Michigan's standing order makes it available without a prescription to people who need it.15
Detroit is home to dozens of accredited alcohol and drug rehab centers that can help you jumpstart your recovery from addiction and/or mental health issues. If you need assistance finding the best program for your needs, we're here to help. Contact our confidential helpline at 800-405-1685 (
Who Answers?) . Help is available 24/7 for your convenience.