Charlotte, North Carolina Alcohol/Drug Use Statistics
As with many other cities throughout the U.S., Charlotte is facing a public health crisis: many residents struggle with addiction to drugs and alcohol, known as substance use disorder.
North Carolina state alcohol and drug use statistics from 2019 include:3,4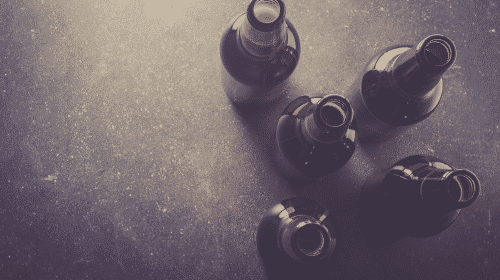 7% of residents ages 12 and older (405,000 people) were experiencing alcohol use disorder (AUD).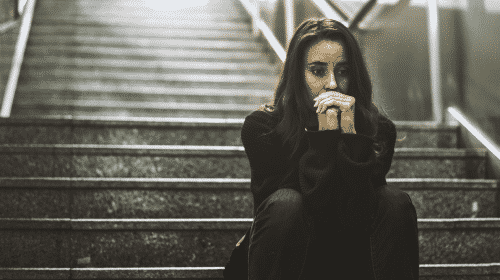 5% of residents ages 12 and older (562,000 people) were experiencing substance use disorder (SUD).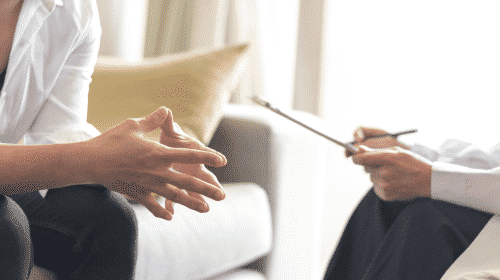 54,830 residents ages 12 and older enrolled in a substance use treatment program.
In the first three months of 2022 alone, 231 people visited the emergency room for opioid overdoses in the county.6 This shows the serious and growing problem of drug use, particularly opioids, in Charlotte and the surrounding area.
While statistics alone can't tell the full story of the impact of a substance use disorder, many know first-hand how harmful drugs and alcohol can be to individuals, families, and their communities. Statistics do, however, tell us just how vital high-quality treatment centers are.
What is the Cost of Rehab in Charlotte, NC?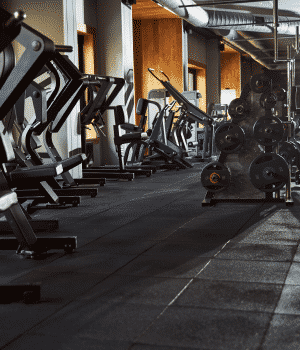 The cost of drug and alcohol rehab in Charlotte varies from program to program. Factors that influence the cost of rehab include:
Treatment setting (inpatient vs. outpatient)
Features and amenities (standard vs. luxury)
Duration of program (30 days, 90 days, etc.)
Health insurance coverage the individual has and/or the rehab center accepts
Location (city, beachfront, rural, etc.)
Generally, you can expect inpatient drug rehab in Charlotte, NC to be more expensive than outpatient programs since inpatient programs provide room and board. Rehab centers that offer upscale amenities, such as massage therapy or yoga classes, and executive and luxury rehabs will cost more than a standard inpatient program.
If you have health insurance, your coverage should help pay for some of the costs of rehab since most plans provide at least partial coverage for substance use disorder treatments. Before you enter a treatment program, you'll want to make sure you find a Charlotte rehab that is in-network with your health insurance provider. Ask if they accept your insurance, whether it be a private provider or Medicaid or Medicare.
Even if you don't have health insurance, plenty of state-funded and free rehab programs offer no- or low-cost addiction treatments in the Charlotte area. Based on your financial situation, some rehabs may offer sliding scale fees, meaning you pay what you can reasonably afford. Others accept monthly payment plans that allow you to pay back the cost of treatment over time rather than upfront.
How to Find Free Rehabs in Charlotte, NC
Charlotte has many low-cost and free rehab center options across the city and Mecklenburg County. Some programs can offer low or no-cost treatment because they receive funding from the government. These free rehabs are accessible to individuals who do not have health insurance coverage and/or have no income. Most free rehab centers require you to verify your North Carolina residency, your legal status in the United States, information about addiction status, and proof of income and lack of insurance.
Does Insurance Cover Rehab in Charlotte, NC?
Yes, most health insurance plans do cover rehab for drug and alcohol addiction. The Affordable Care Act is a law that requires all insurance companies to provide coverage for mental health treatments and substance use disorder treatments in the same way that physical health services are covered.7
The Mental Health Health Parity and Addiction Equity Act also mandates that mental health and addiction treatment coverage must be provided for anyone who needs these services.8 These laws ensure that your insurance provider must cover at least part of your rehab program.
Private Insurance
Any health insurance coverage offered by a private company rather than the state or federal government is called private insurance. Insurance companies and brokers fall into this category. In North Carolina, private health insurance providers include:9
Private Insurance: Any health insurance coverage offered by a private company rather than the state or federal government is called private insurance. Insurance companies and brokers fall into this category. In North Carolina, private health insurance providers include:9
Blue Cross Blue Shield of North Carolina
Aetna
Cigna Health
United Health Care
If you have private health insurance and seek addiction treatment for yourself or a loved one, at least some of the costs of inpatient and outpatient alcohol and drug rehab programs should be covered by your insurance plan. Exactly how much is covered depends on the specific health plan you have.

To learn more about your plan coverage for addiction treatment, call the number on the back of your insurance card and ask about the details of what your plan covers for rehab. You may also want to ask for a list of rehabs in the Charlotte area that accept your health plan to help keep your out-of-pocket costs down.
Medicaid: Medicaid is a public health insurance program for low-income families, anyone over 65 years old, under 19 years old, pregnant women, and parents. Medicaid covers SUD treatment, but not all rehab facilities accept Medicaid.10 Call the rehab center(s) you are considering and ask if they accept Medicaid before entering a program.
Medicare: Medicare is a government-funded health insurance program available to anyone over 65 years old and those with disabilities. If you have Medicare, you will pay a monthly premium based on your income. Those who earn less pay lower premiums. Medicare does cover the costs of certain screenings, services, and programs that help treat substance use disorders, including inpatient and outpatient drug and alcohol rehab.11 The extent to which coverage is provided depends on which parts of Medicare you have (there are 4 parts in total). Parts A and B help cover the costs of inpatient and outpatient rehab.11
Does My Insurance Plan Cover Addiction Treatment?
Most health insurance plans cover addiction treatments. Call the number on the back of your insurance card to speak to a customer service representative of your provider and ask about your plan's coverage details.
You can also call our helpline at 800-926-9037 (
Who Answers?) , as our staff can help you find a drug or alcohol rehab in Charlotte, NC that accepts your insurance and meets all your needs.
How to Finance Drug Rehab in Charlotte, NC
Sometimes low-income individuals cannot get into a free rehab because they are either unqualified (e.g., can't prove state residency) or the waitlists are too long. If you're facing a situation like this and don't have health insurance, there are ways to finance addiction treatment in Charlotte. Because getting treatment is imperative for your health, you may want to consider other ways to make treatment more affordable for yourself or a loved one, such as:
Finding and choosing a rehab center that offers sliding scale fees
Applying for scholarships offered by individual rehab centers
Applying for government-offered funding through the Substance Abuse and Mental Health Services Administration (SAMHSA)
Raising money through fundraising or a crowdfunding site
Finding a center that offers financing options or monthly payment plans
Popular Alcohol & Drug Rehab Centers in Charlotte, NC
Charlotte, NC has a wide variety of drug and alcohol rehab options, all of which can help you on your road to recovery. If you live in the Charlotte area, you can google "drug rehabs" or "alcohol rehabs," or click here to find a list of drug and alcohol rehabs in Charlotte. To make it a little easier, we've chosen a few top-notch Charlotte rehabs here you may want to consider.
Hope Haven
Hope Haven in Charlotte, NC, offers a private and peaceful treatment setting for individuals with substance use disorders. The facility offers a dual diagnosis program to help individuals with co-occurring mental health disorders and specialized programs for men, women, young adults, and folks in the LGBTQ+ community. Hope Haven has its SAMHSA accreditation and offers financial aid, financing options, and sliding scale payment assistance. The center also accepts self-pay options and Medicaid.
Treatment Center Charlotte
Treatment Center Charlotte provides affordable and evidence-based treatment options to anyone struggling with addiction. This executive rehab offers several levels of care for every aspect of a recovery journey, from detoxification to inpatient and outpatient programs to aftercare support. Along with treatment, you will receive individual counseling to assist you with your treatment goals and needs. This program accepts self-pay options as well as Medicare and Medicaid. The facility holds accreditations with SAMHSA and CARF.
McCleod Addictive Disease Center
McCleod Addictive Disease Center is a non-profit, Charlotte-based facility that provides addiction treatments to adults. This center provides several different treatment programs, including detox, inpatient and outpatient treatment, and aftercare. The inpatient rehab program is located in a private setting with amenities including a meditation room and recreation room. Payment options include private insurance, Medicaid, self-pay, and financial aid. This facility holds a SAMHSA accreditation.
Charlotte Rescue Mission Rebound
Charlotte Rescue Mission Rebound offers faith-based residential recovery programs that help people achieve long-term sobriety. Residents can enjoy amenities such as a yoga studio, gym, and recreation room while in treatment. Specialized treatments are provided for adults with a dual diagnosis, the elderly, and young adults. Financing, self-pay, and sliding scale payment assistance are available for those who need it.
What to Expect at a Drug or Alcohol Rehab in Charlotte, NC
Treatment for substance use disorders varies widely at rehab centers in Charlotte. Because no single treatment is appropriate for everyone, treatments are tailored for the individual. The most common types of treatment settings include inpatient rehab, standard outpatient, intensive outpatient, and partial hospitalization programs.12 Below is a general description of most treatment settings and programs.
Detox Programs
Abruptly stopping the use of drugs and/or alcohol can sometimes cause withdrawal symptoms. These symptoms can range from mildly uncomfortable to painful and severe. In some cases, it can be life-threatening.
Drug withdrawal symptoms may include:13
Abdominal cramps
Agitation
Anxiety
Diarrhea
Insomnia
Nausea and vomiting
Sweating
Alcohol withdrawal symptoms may include:14
Anxiety/nervousness
Brain fog
Depression
Enlarged pupils
Fatigue
Insomnia
Loss of appetite
Nausea and vomiting
Rapid heart rate
Sweating
Tremor (e.g., shaky hands)
More severe alcohol withdrawal may cause agitation, confusion, fever, hallucinations, and seizures.14
Depending on the severity of your substance use, you may need a medical detox program before entering treatment. Detox is not a substitute for addiction treatment but is often the first step on the continuum of care before entering another program, such as inpatient rehab.
Medications may get prescribed to help ease withdrawal symptoms and reduce your discomfort during the detoxification process. Some detox programs are inpatient, and others are outpatient.
The detoxification process has three components:17
Evaluation
Stabilization
Readiness for entry into treatment
Attending a medical detox program is often recommended for those experiencing severe withdrawal symptoms or who have misused substances for a long period or in high quantities.
Inpatient Rehab
Inpatient rehab, known as residential treatment, offers a high level of care for individuals with levels of addiction that require a structured environment to support recovery. Individuals who attend inpatient rehab may have co-occurring mental health conditions that also require treatment, and many inpatient rehabs offer treatments for both substance use and mental health disorders.
When you arrive at inpatient care, you'll complete an intake assessment and paperwork that will ask questions about:
Your substance use
Your history of substance use
Your physical and mental health
Your history of withdrawal and/or previous quit attempts
This information will help the rehab center develop your personalized treatment plan that is tailored to meet your needs. The treatment plan may be adjusted during your stay to reflect what treatments are or are not working to best set you up for success.
Treatments in inpatient rehab may include:
Individual therapy, such as cognitive behavioral therapy (CBT)
Family therapy
Relapse prevention plan development
Group therapy
Peer support meetings
Skill development classes
Medication-assisted treatment (MAT)
Aftercare planning to support your long-term recovery
The duration of a person's stay in inpatient rehab varies, with some programs ranging from 30 days to others lasting months. Some residential programs offer holistic options to complement your treatment (e.g., acupuncture, meditation) and additional amenities such as yoga classes, equine therapy, art therapy, and more. Ultimately, your schedule and amenities will depend on the treatment center you choose and your specific needs.
Partial Hospitalization Programs
Partial hospitalization programs (PHP) are intensive outpatient programs that involve attending several hours of treatment each day, for 5-7 days per week. You will live at home while enrolled in a PHP and attend a combination of individual and group counseling. PHP programs often include classes about drug use, addiction, and recovery strategies. These programs are often a bridge between inpatient and outpatient care, and many people enter these programs after completing an inpatient rehab program. In other cases, a person may enroll in a PHP because they have a history of relapse and require more intensive services to ensure their long-term recovery.
Intensive Outpatient Programs
Intensive outpatient programs (IOP) are distinguished from standard outpatient programs by the amount of time spent in the program. IOP usually requires nine or more hours of treatment. Some operate in the evening hours every weeknight, and others require attendance 3-4 hours a day, three days a week.
You can live at home while enrolled in an IOP, and an individualized treatment plan will be developed. Treatment is provided by counselors, nurses, psychologists, therapists, and more. Individual counseling is provided, and group counseling is central to these programs. Many patients attend IOP programs after completing an inpatient program. IOP programs may last for a few weeks or several months, depending on the program.
Standard Outpatient
Standard outpatient rehab programs are the least intensive option and typically involve a few hours of the program a week, 1-2 times a week. Most programs occur in the evening , so you can live at home and attend work and family responsibilities during the day.
While attending a Charlotte outpatient rehab, you may want to seek out additional forms of support, such as 12-step programs like Alcoholics Anonymous (AA) or Narcotics Anonymous (NA) or other recovery programs, such as SMART recovery. Peer support groups can provide guidance and understanding from others who know what you are going through and can provide support and understanding.
Telehealth and Online Addiction Treatment
Geographic location and transportation difficulties may be a barrier that prevents people from accessing the drug and alcohol addiction treatment they need. Telehealth and online addiction treatment programs help bridge the gap and increase access for individuals who otherwise cannot get the treatment they need.
If you live in an area with no local access to specialized addiction treatment, a virtual treatment program may be a good option for you. Telehealth addiction programs are also sometimes used by individuals with barriers to attending programs in person. For example, they may have children they need to care for, or have no source of transportation to get to and from outpatient programs. Telehealth addiction treatment programs vary, but most consist of individual and group therapy, doctor appointments, and peer support groups that take place over video teleconferences. However, not all insurance plans may cover telehealth treatment options.
Medications for Opioid and Alcohol Addiction
If seeking treatment for opioid or alcohol addiction, your medical team may decide medication-assisted treatment is right for you. As part of MAT, your health care provider may prescribe certain FDA-approved medications to ease your cravings or addiction-related symptoms:16
Methadone is an opioid receptor agonist medication that reduces cravings without producing any pleasurable side effects.
Buprenorphine is a partial opioid agonist. It activates opiate receptors but doesn't produce the euphoric high that users are seeking when they use it.
Suboxone (buprenorphine/naloxone) is a combination medication containing both an opioid agonist and an antagonist that helps relieve cravings and deter improper drug use. Injecting Suboxone will also cause a user to immediately go into withdrawal.
Naltrexone (Revia/Vivitrol) is an opioid antagonist that reduces the euphoria you feel from consuming alcohol or opiates.
Acamprosate is used to treat alcoholism by reducing cravings as well as withdrawal symptoms such as anxiety and sleep issues.
Disulfiram (Antabuse) is used for alcohol withdrawal. It reduces your desire to drink by causing uncomfortable symptoms when you consume alcohol.
If you have co-occurring mental health and substance abuse disorders, seek out a rehab that can provide medication for mental health conditions, such as bipolar disorder or depression.
Specialized Rehab in Charlotte, NC 
Addiction treatments vary, as everyone has different needs based on their substance use history, medical history, life experiences, and intersecting identities. Many drug and alcohol rehab in Charlotte, NC provide specialized, culturally sensitive care to certain populations.
Veteran Rehab
Veteran rehab programs are specifically tailored for retired military personnel. These rehabs provide specific rehab therapies to veterans with SUD. There are many reasons that veterans may turn to substances to cope with past experiences, and these programs are designed to address these unique experiences to support veterans throughout their journey to recovery.

LGBTQ+ Rehab
Some rehabs have programs that specialize in treating members of the LGBTQ+ community. These centers are sensitive to the unique experiences and challenges of this community, including family rejection, discrimination, internalized homophobia, and transphobia. Individuals enrolled in these programs have the opportunity to make connections with fellow community members in the program to provide peer support and understanding.

Men-Only Rehab
Men-only rehab programs are exclusively for men in recovery from drug and alcohol addiction. Men are often brought up to be emotionally stoic, strong, and independent and may worry they will be perceived as "weak" for seeking treatment. Male-only rehab programs are designed to address the unique challenges that men face while in treatment and recovery.

Women-Only Rehab
Women-only rehab programs specialize in providing a space for women to process their experiences and recover from addiction in a safe, supportive environment. Women who have had previous traumatic experiences with men may find these rehab programs particularly helpful in their recovery.

Teen Rehab
Teen/youth rehab programs offer specialized programs for teenagers and adolescents with substance use disorders. These programs address the specific challenges and struggles that youth experience and provide treatment that gives young people the coping mechanisms and tools they need to live a life free from drugs and alcohol.
Should I Travel to Charlotte, NC for Drug and Alcohol Rehab?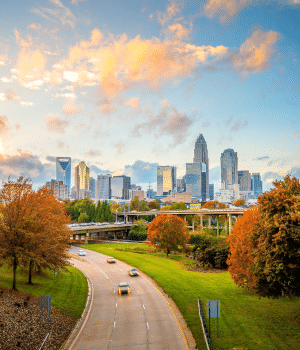 If you don't live in Charlotte, NC but want to attend a drug and alcohol treatment center in the area, there are many benefits to traveling for rehab. You may want to consider attending rehab in Charlotte because:
There is a rehab program that offers a specialized program that suits your needs.
You prefer the warm climate in Charlotte.
You need a change of scenery.
You used to live in Charlotte and want to return to the area.
You have family or friends in the Charlotte area who can provide support.
Your insurance covers addiction treatment in Charlotte.
You need a fresh start and plan to live in Charlotte after completing rehab.
Charlotte is known for its fair and mild climate. If you would enjoy living in an area where all four seasons are experienced, Charlotte is an excellent place to be.
Another advantage of traveling to attend drug rehab in Charlotte is the change of scenery it can provide. Many people with substance use disorders prefer to travel for rehab because staying close to home presents challenges to their recovery (e.g, being surrounded by people and things that trigger cravings for drugs and alcohol). When you travel to Charlotte for treatment, you can clear your head, get away from the stresses of your current location, and focus on your recovery.
Neighborhoods in Charlotte to Consider for Treatment
Charlotte is a major city in North Carolina comprising several unique neighborhoods. You may prefer some of these neighborhoods over others for alcohol or drug rehab in Charlotte. The neighborhoods of Charlotte include:18-21
Lower South End: This laid-back neighborhood, also called "LoSo," is the city's entertainment district. Full of coffee shops, restaurants, and fitness studios, this area is easily accessible by public transit and is known for its chill vibe.
Midtown: Modern and sophisticated, this neighborhood boasts a scenic greenway where many walkers and bikers enjoy the scenery. Home to the first enclosed shopping mall in the Southeast region, this neighborhood is bustling with many shops, tasty restaurants, and condos with breathtaking skyline views.
Noda: The eclectic and artsy Noda is a neighborhood that's just minutes away from the city center. The city's arts and entertainment district features brightly colored murals, local artwork displayed in shops and galleries, and live performance spaces throughout.
South End: Charlotte's South End neighborhood is vibrant and full of creative art galleries, culinary options, and boutiques. Many young professionals call this area home and enjoy its various restaurants, coffee shops, and colorful murals lining the streets.
Alcohol & Drug Laws in Charlotte, NC
In response to the growing number of people living with substance abuse disorder, North Carolina and the city of Charlotte have enacted various policies, laws, and social programs to help.
S.T.E.P. Program: Mecklenburg County's Supervision, Treatment, Education, and Prevention (S.T.E.P.) program began in 1995. The program aims to enhance and monitor the delivery of addiction treatment services to certain individuals who have been charged with non-violent crimes. The S.T.E.P. program sends individuals to treatment, rather than jail, to break the cycle of addiction and reduce repeated law-breaking incidents. Participants are required to take part in drug screening or testing, court supervision, and drug and alcohol treatment programs.22
Good Samaritan Overdose Prevention Law: North Carolina's Good Samaritan Law protects people who call 911 if another person is having an overdose. The law states that people cannot be tried in court for possessing small amounts of drugs or drug paraphernalia if they have called for help for a suspected overdose. They will also be protected if they are currently on probation. The goal of this law is to ensure people are not too afraid to call for help when someone has overdosed, potentially saving lives.23
Jessica Sosa Act: The Naloxone Access Law in North Carolina protects people who give naloxone to someone who is having an overdose. They are protected from a lawsuit for administering naloxone if they have given it for a suspected overdose.23
Employee Protections for Addiction Treatment: The Family Medical Leave Act (FMLA) offers protection against being fired for attending rehab throughout the United States. You may take up to 12 weeks of unpaid work to attend to health concerns without fear of losing your employment. Rehab qualifies as a medical treatment to seek this leave.24
Aftercare Options for Post-Rehab Success
Aftercare is a type of ongoing treatment provided to people who have completed a program and are in recovery from substance use disorder. These programs are designed to reduce the risk of relapse and support a person's long-term recovery. Aftercare takes many forms, such as a sober living home, individual and group counseling, and support groups like AA, NA, and SMART recovery.
Aftercare programs provide long-term support through major life transitions, care counseling and support, community building, goal-setting and coaching, and financial planning.
If you need assistance in choosing a program to begin treatment, we are here to help. Call our free and confidential helpline at 800-926-9037 (
Who Answers?) to speak to a treatment support specialist at any time.
Resources