Indianapolis Drug and Alcohol Use Statistics
More Indiana citizens die of drug overdoses than car accidents. The rate of overdoses steadily increased, with a rise of 40% between 2019 and 2020 in Marion County.1 Here are some additional statistics for people over age 12 in Indiana and Marion County:2,3
Prescription drugs are abused in Indiana by 5% of youth between 12 and 17 and 10% of young adults aged 18 to 25.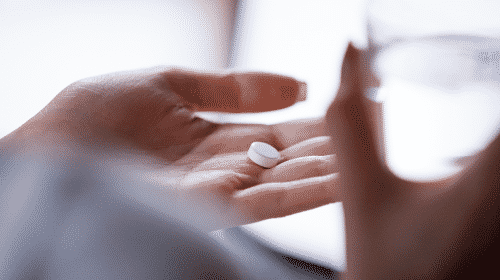 In 2017, nearly $11 million a day was spent on the direct and indirect costs of opiate use.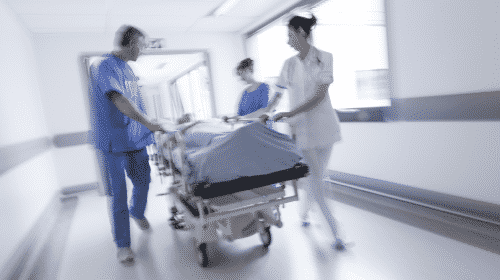 The Marion County coroner recorded 640 accidental overdose deaths throughout the year of 2020.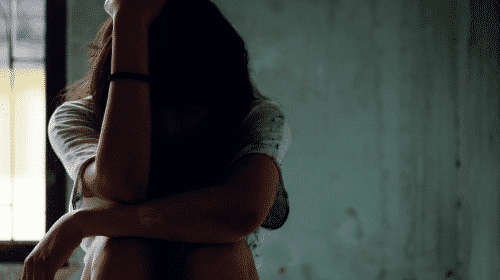 The rate of opioid-specific overdoses in Marion county increased threefold between 2010 and 2017.
Expert Insights

You might not think about the addiction treatment industry when talking about inflation, but there is no escape for any citizen or any business. And when you start putting the pieces of the puzzle together, it becomes crystal clear how inflation could potentially cause millions of Americans to pass up a chance to go to rehab or embrace an opportunity for recovery. Drug rehabs in Texas are facing funding issues, thanks to rising costs of operation, lackluster funding from the state, and an opioid crisis with no end in sight. So in order to receive additional funding needed for the rest of the year, over the next few weeks, you'll see a wealth of representatives from Texas rehabs testifying before the finance committee for the Texas Health and Human Services Commission. Treatment centers from every corner of the state must lobby for vital funds that will allow them to keep their doors open, continue treating as many clients as possible, and operating robust recovery and aftercare programs.

~ Kerry Nenn
Top 5 Drug Rehabs in Indianapolis
Every alcohol and drug rehab in Indianapolis offers its own set of unique amenities, programs, and therapies. Evidence-based treatment is available at multiple inpatient centers in Indianapolis. These facilities often provide a range of therapies, faith-based treatments, and outpatient options for recovery.
Below are the top five addiction treatment centers in Indianapolis based on the following criteria:
Offering evidence-based treatment
Accreditation
Certifications
Client testimonials / reviews
Recovery Centers of America
RCA Indianapolis treats addiction holistically. They offer a comprehensive approach that works with you to address every aspect of the disease of addiction, including your physical, mental, and spiritual health.

Treatment programs include:

Transportation services
Medication-assisted treatment
Medically-monitored detoxification
Outpatient treatment, both in-person and virtual
Residential inpatient treatment
Family programming
Alumni association

Treatment programs are supported by:

Joint Commission accreditation
LegitScript certification
National Association of Addiction Treatment Providers (NAATP) member

Location and contact information:
8530 Township Line Rd
Indianapolis, IN 46260
(463) 999-9045
Bridges of Hope Treatment Center
Bridges of Hope Treatment Center in Anderson, Indiana, offers a wide array of comprehensive addiction treatment programs. They provide access to detoxification services, inpatient and outpatient programs, and dual-diagnosis treatment for those with co-occurring mental health issues.

Treatment programs include:

Medical detox
Residential treatment programs
Partial hospitalization program
IOP program
Outpatient treatment
Co-occurring and dual-diagnosis treatment
Family services

Treatment programs are supported by:

Joint Commission accreditation
LegitScript certification
Better Business Bureau A+ Rating

Location and contact information:
2200 Madison Square
Anderson, IN 46011
(765) 358-7320
Hickory House Recovery Center
Located in a country setting in Greenfield, Indiana, Hickory House Recovery offers various types of care for men and women suffering from addiction and co-occurring mental illnesses. Here, you'll find detox services, residential care, and outpatient programs.

Treatment programs include:

Detox
Residential treatment
Intensive outpatient program (IOP)
Individual therapy
Group therapy
Dual diagnosis treatment

Treatment programs are supported by:

Joint Commission accreditation

Location and contact information:
5486 W US Hwy 40
Greenfield, IN 46140
(317) 434-5375
Life's Second Chance Treatment Center
In northwest Indianapolis, Landmark Recovery of Indianapolis is located behind Gatsby's Pub and Grill. This facility treats both the physical and mental aspects of addiction with proven, evidence-based therapy and counseling.

Treatment programs include:

Medical detox
Inpatient rehab
Outpatient rehab
Partial hospitalization
Suboxone / Medication-assisted treatment (MAT)
Military program
Therapy program
Recovery coaching
Alumni programs

Treatment programs are supported by:

Joint Commission accreditation
LegitScript Certified

Location and contact information:
2615 S Lancaster Rd
Indianapolis, TX 75216
(855) 662-9310
Evolve Indy
Located in Indianapolis, Indiana, Evolve Indy is a premier drug and alcohol treatment facility offering evidence-based treatment for those suffering from substance abuse disorders. You'll have access to partial day programs, intensive outpatient programs, therapy, and even dual-diagnosis treatment for co-occurring mental health issues.

Treatment programs include:

Partial day program
Intensive and standard outpatient programs
Relapse prevention education
Individual and group therapy
Family therapy and workshops
Dual-diagnosis treatment
Socialization and life skills
12-step introduction

Treatment programs are supported by:

Joint Commission accreditation
LegitScript Certified

Location and contact information:
Location and contact information:
8770 Guion Rd Suite B
Indianapolis, IN 46268
(317) 648-2887
Cost of Drug Rehab in Indianapolis
The cost of drug and alcohol rehab in Indianapolis varies depending on factors such as:
The type of accommodations and amenities you're seeking
The location of the facility or detox center (places closer to the city tend to cost more)
Whether or not you attend a government-funded program
Which insurance providers your desired facility accepts payment from
Your health insurance coverage or ability to pay
The length of your stay (30 days vs. 90 days)
Whether you need inpatient or outpatient care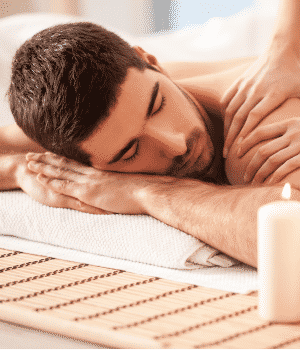 Inpatient care generally costs more because the cost of room and board is included. Furthermore, luxury and executive settings will be more costly given the quality of specialized treatments and availability of amenities like on-staff masseuses and equine therapy.
Low-Cost and Free Drug Rehab Centers in Indianapolis
Your financial situation will help guide you to the appropriate facility, which may include low-cost options offered by governmental and non-profit organizations.
For help finding low-cost and free Indianapolis drug rehabs, give your nearest social services office a call or reach out to religious groups such as the Salvation Army. You can also browse our directory to find free programs that accept sliding-scale fees.
Does Insurance Cover Rehab Center Costs?
Your health insurance might pay for all or most of the cost of treatment, particularly for items such as medication management and counseling. You can find an addiction treatment center that accepts your insurance by calling the phone number on the back of your insurance card.
While federal and state health insurance may not cover every facility, some programs may offer sliding-scale fees to people in lower-income brackets. Government-funded programs and ones that accept Medicaid and Medicare will usually offer less luxurious amenities but have the latest evidence-based therapies and extensive community support available for clients.
Regardless of your health insurance coverage and financial situation, you have numerous options in Indianapolis and the surrounding area. According to SAMHSA, within 25 miles of the city center, there are 85 facilities offering substance abuse services, including:4
When you're seeking treatment for your addiction, make sure to ask facilities about their cost for services and verify your health insurance coverage. You can also inquire about the chance of scholarship and sliding-scale fees if you're self-pay.
If you have insurance questions, you can also call our helpline at 800-926-9037 (
Who Answers?) to speak to a support specialist who can assist you. Our helpline is confidential, and someone is available 24/7 to take your call.
Addiction Treatment Settings
Many factors will ultimately determine what you can expect from Indianapolis alcohol rehabs, such as how long you've been on a certain substance and what type of facility you choose. Other factors that come into play will include the length of time you spent in addiction, the specific substance you depend on, your lifestyle and budgetary needs, and your location. Many different options are available:
Medical Detox
If you have been using illicit drugs for a long time, you may have developed a physiological dependence. Depending on the substance you use, and for how long, withdrawal symptoms can range from mildly uncomfortable to life-threatening. A professional detox can help you manage your symptoms and keep you safe and comfortable during withdrawal.
Inpatient
Inpatient hospitalization programs provide specialized care with medical supervision. This is the most intensive treatment option and might be best if you need a safe and stable environment while you recover. You'll live at the facility and receive round-the-clock care and supervision.
Partial Hospitalization Programs (PHPs)
The most demanding type of outpatient rehab, PHPs are designed to bridge the gap between inpatient and outpatient care. Participants visit their facility for several hours a day for supervised treatment and counseling daily.
Intensive Outpatient Programs (IOPs)
IOPs require several hours of participation several times a week. It is designed to teach responsibility and accountability as well as life skills. The idea is that everyday practice can help you truly move forward past addiction and into lifelong recovery. Some programs are exclusively virtual, requiring daily video conference or phone call check-ins. Others have you come into a physical location to participate in group therapy and other types of treatment.
Standard Outpatient
Standard outpatient therapy is a less intensive form of outpatient therapy requiring fewer hours each day. Participants are still expected to check in several times a week, usually over the phone or in a videoconference.
Aftercare is a form of ongoing support for your sobriety and helps prevent relapse. You may continue going to therapy and/or attend support groups.
Medications for Opioid and Alcohol Addiction
The Food and Drug Administration (FDA) has approved medications for the treatment of opioid addiction and alcohol addiction. These medications can help prevent relapse in those in recovery. They may include:
Acamprosate: An alcohol addiction medication that reduces cravings and symptoms such as insomnia and anxiety
Disulfiram (Antabuse): Causes the user to feel discomfort—including flushing of the skin and arrhythmia—when they drink
Naltrexone (Vivitrol/Revia): Makes the act of consuming alcohol or opioids less pleasurable by blocking receptors in the brain
Methadone: An opioid antagonist that also blocks receptors in the brain to reduce cravings and withdrawal symptoms without producing a euphoric high
Buprenorphine: A partial opioid antagonist that alleviates cravings without producing any enjoyable high feeling
Suboxone (buprenorphine/naloxone): A combination medication that reduces cravings and withdrawal symptoms and causes immediate withdrawal symptoms if the medication is misused
Specialized Drug Rehabs in Indianapolis
While standard drug rehabs in Indianapolis can be effective for most people, it can be beneficial to engage in recovery with a like-minded community or in a specific setting.
LGBTQ+
If you're a member of the LGBTQIA+ community and in need of addiction support and mental health services, look for facility with an inclusive community and philosophy. These centers focus on problems unique to the community, such as family dynamics, gender dysphoria, and internalized shame.
Faith-Based
If you're a spiritual person, a religious environment might be helpful in your healing process. Faith-based programs incorporate pastoral counseling, group prayer sessions, and other religious activities to encourage sobriety.
Men's Only
Men on the journey to recovery from addiction might find it helpful to participate in a program that caters only to men. The gender-exclusive environment might make it easier to bond with your chosen community's fellow members and foster new friendships without judgment.
Women's Only
Some women find it easier to heal from the traumas that led to their addiction in a fellowship of women. It can be easier to be open and accepting of group therapy and life in care without the presence of men, particularly after an abusive relationship or sexual assault. Furthermore, some women's treatment centers allow mothers to bring their young children to the facility.
Teen
Teenagers are at special risk of addiction, partly because of an underdeveloped brain and partly because of peer pressure, family dynamics, and stress from long hours at school. Teen programs offer a nurturing environment with immersive therapy programs and the company of same-aged peers in similar life circumstances.
Young Adult
Young adults have the special circumstances of navigating their transition from youth into adulthood. This is the time of life when many people are settling into their relationships, building careers, and pursuing higher education. If you're between 18 and 30 and have a substance use disorder, find rehabs or detox centers in Indianapolis that can offer you the support you need to get back to work on your journey through life..
Luxury
If money is no object—or if you have great private health insurance—a luxury facility can be a great way to experience a vacation-like atmosphere while undergoing substance abuse care. Fine dining, an on-site gym and sauna, and the latest holistic therapies are often available at a luxury addiction treatment center.
Executive
Executive programs are meant to protect the privacy of clients who don't want their private need for addiction treatment to interfere with their public business and persona. Many of these facilities tend to offer cutting-edge treatment and luxury amenities like spas and massage therapists.
Dual Diagnosis
If you're struggling with addiction along with a debilitating mental health issue such as PTSD or bipolar disorder, you need to find help in a co-occurring diagnosis center. These facilities are equipped with medical staff to offer round-the-clock supervision, medication management, and therapies that can help you navigate recovery more easily.
How Do You Choose an Alcohol or Drug Rehab in Indianapolis?
When looking for a place to call home while going through rehabilitation, there are a few questions to ask:
Homelife preference: Do you want to live in a family-style home or a large facility in a small community?
Demographics: Do you have a specific group that you want to go to therapy with?
Type of treatment: Do you need inpatient or outpatient care?
Cost: Are you paying with private or state health insurance, or are you paying out of pocket?
Amenities: Does your chosen facility have the features you want?
Finances: Will your insurance coverage pay for the care you need?
Visitors policy: Does the facility have a policy you agree with?
Philosophy: Is the setting in line with your philosophy?
Support: Do you want a greater focus on peer support groups and referrals to support services?
Should You Travel for Drug and Alcohol Rehab in Indianapolis?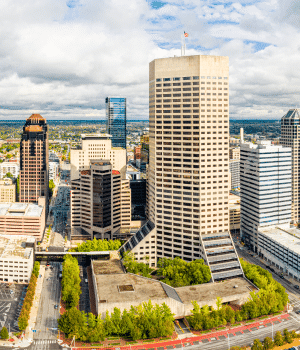 There are many reasons to explore Indianapolis and its bevy of top-of-the-line facilities. The city is famous for its sports scene and affordability, making it a lovely place to live. There are many reasons you might decide to seek treatment here:
You have insurance coverage that allows you to travel to Indianapolis alcohol rehabs.
You have a support network of friends and family in the area.
You enjoy the changing seasons and want a change of scenery.
Your area doesn't offer the type of care that you need.
The climate around Indiana is mild, with short cold winters and warm, humid summers that range between 65-85 degrees during the day. There is slightly more rain in every season. The city averages 42 inches of rain a year, 4 inches more than the country average.
Drug and Alcohol Laws in Indianapolis
In response to the increasing number of overdoses and societal issues related to substance abuse, several laws have been enacted to protect public health in Indiana. Bills are created to help people struggling with addiction and those in the vicinity of someone using illicit drugs or alcohol.
Indiana Substance Use Treatment Law
The Indiana substance use treatment law was designed to give employees a second chance within a drug-free workplace. Instead of immediately losing their job upon failing a drug test, employees have the opportunity to go into an addiction recovery program. Employers are legally required to allow them to enter treatment before terminating them from their position. This law was passed in 2019.
Marion County Drug Treatment Court Diversion Program
This program offers those in the county and city of Indianapolis who commit drug-related crimes a chance at rehabilitation instead of incarceration. Potential participants are people over 18 who don't have a criminal history and didn't commit a violent crime.6
Senate Enrolled Act 406-2015, Aaron's Law
Aaron's Law was created to provide a higher chance of survival for opiate drug users in Indiana. It allows access to Naloxone, an overdose medication, to people who are in the presence of somebody with a suspected substance abuse disorder. This includes school staff, nurses and other medical staff, and anyone who works with at-risk populations, including the homeless.7
Indiana Lifeline Law
Unlike most areas, Indiana doesn't have any Good Samaritan laws in place to protect people who have witnessed an overdose on opiates and other illicit drugs. There are protections, however, for those involved in alcohol-related crimes and alcohol poisoning. Under the Indiana Lifeline Law, concerned citizens can stay with the victim until law enforcement arrives, provided that they cooperate. The law does not protect against prosecution in the event of driving under the influence, providing alcohol to a minor, or possession of a controlled substance.8
Given the number of accredited drug rehab centers in Indianapolis, you should have no problem seeking treatment for your addiction. Give us a call at 800-926-9037 (
Who Answers?) any time to receive assistance in finding the perfect facility to fit your needs.
Resources