Honolulu, Hawaii Alcohol and Drug Use Statistics
Statistics from the 2018-2020 National Survey on Drug and Alcohol Use conducted by the Substance Abuse and Mental Health Services Administration (SAMHSA) showed the following for people 18 years and older in Honolulu, Hawaii:1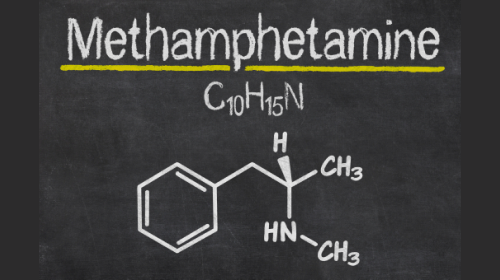 About 2% reported using methamphetamines in the past year
About 3% reported prescription pain reliever misuse in the past year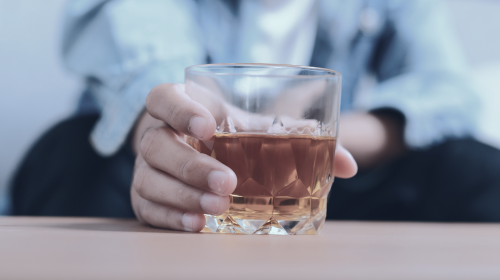 Approximately 47% reported alcohol use in the past month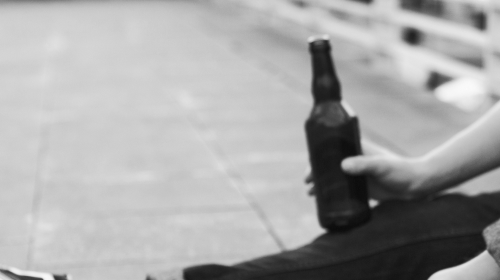 About 24% reported binge alcohol use in the past month
From 2018 to 2020, national data showed that less than 1% of people 26 years and older in Honolulu, Hawaii reported heroin use in the past year.1
Cost of Drug Rehab in Honolulu, Hawaii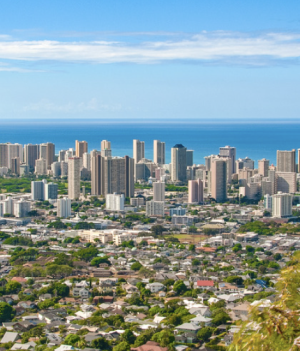 The cost of rehab in Honolulu, Hawaii will depend on various factors like the location, the type of treatment setting, the treatment approach, and the number of substances being treated. Your rehab may cost more if you choose a location with a high socioeconomic status.2 If you need treatment for more than one substance, you may pay extra for every additional substance.3 Most of the rehabs in Honolulu offer treatment in several settings and deliver rehab using multiple approaches. Your choice of service setting and treatment approach can increase the rehab fee. For example, you may pay more for treatment in an inpatient setting than in an outpatient setting.4
Low-Cost and Free Rehabs in Honolulu, Hawaii
More than half of the rehabs in Hawaii provide treatment at a low cost or no cost to people who cannot afford treatment.5 State-funded rehabs, for example, receive funding from the government and can provide low-cost or free treatments to low-income residents of Hawaii. Medicaid is a joint state-federal program that can provide funding assistance for eligible individuals to attend drug and alcohol rehab in Honolulu, Hawaii.
Medicaid and Medicare
The cost of rehab shouldn't be a barrier to drug and alcohol treatment in Honolulu, Hawaii. You may be eligible for the Hawaii Medicaid program if you are a child, pregnant, a former foster care child, a parent of eligible children, elderly, blind, have a low income, or have a disability.6
If you have a low income and qualify for Medicaid, you may receive benefits to cover at least some of the cost of rehab. Med-QUEST is a division of the State of Hawaii's Department of Human Services that provides Medicaid benefits to eligible people. Med-QUEST will help with your rehab fees by covering the following benefits:7
Inpatient drug and alcohol use treatment
Medically necessary rehab treatment
Methadone management interventions
Drug and alcohol treatment services
Medications and medication management
Medicare in Hawaii also covers certain addiction treatment services, either partially or fully.
Private Insurance
You do not have to pay for all of your rehab fees if you have health insurance. Instead, you can use your insurance to pay for rehab and reduce the cost significantly. The Affordable Care Act (ACA) and the Mental Health Parity and Addiction Equity Act (MHPAEA) require private insurers to cover rehab to the same extent as medical and surgical conditions.8 You can expect your insurance to cover at least part of the cost of rehab.
How Do I Pay for Addiction Treatment in Honolulu, Hawaii?
You still have options that make rehab affordable in Honolulu, Hawaii, even if the free rehabs are full, you don't qualify for a free rehab, or have no insurance. Many rehab facilities offer payment plans, rehab scholarships, grants, or sliding scale programs.9
Choose a Program That Offers Payment Plans: A payment plan helps you spread the payment of the rehab fee over several months instead of needing to make a one-time, lump-sum payment up front. If you can't afford the high rehab fees, a payment plan is a great option because it enables you to pay a reasonable amount each month until you finish paying off the entire bill. A payment plan can make rehab financially accessible because you and the facility can work together to determine the payment period and how much you pay at each payment.
Apply for a Rehab Scholarship: Rehab scholarships are funds provided to patients by the rehab program that cover some or all of the treatment costs. Rehab scholarships are typically available for people who cannot afford to pay for treatment. However, you have to be careful when accepting a rehab scholarship. If you don't complete the program, some rehabs will take the scholarship back, and you'll have to pay for the treatment yourself.10 Make sure to ask about the terms of the scholarship before you accept the scholarship.
Sliding Scale Rehab Program: A sliding scale rehab program is a good option if you have limited income and no insurance, but can pay only a fraction of the rehab fee.11A sliding scale rehab program will accommodate your financial situation by adjusting its fees. The rehab will charge a discounted price based on your financial resources. The sliding scale rehab will use your income and other financial resources to determine if you qualify for a discount.11 If you find a drug or alcohol rehab in Honolulu offering sliding scale financing opportunities that suit you, it's best to call them directly to discuss the details of their discounts.
Popular Drug and Alcohol Rehab Centers in Honolulu, Hawaii
The rehab centers in Honolulu offer services, typically including identification, intervention, assessment, diagnosis, counseling, medical services, psychiatric services, psychological services, and individual follow-up for persons with substance misuse problems.12 Honolulu is home to numerous drug and alcohol rehabs located in diverse neighborhoods. Their range of locales includes scenic ocean front, mountain ranges, and urban areas with plenty of shops and restaurants.
Many Honolulu rehabs are popular because of their location, amenities, and variety of treatment approaches. However, your decision to attend a rehab in Honolulu will depend on your lifestyle, needs, and personal preferences. A few of the popular Honolulu rehabs with quality features are listed here.
YMCA of Honolulu Moanalua Middle School
YMCA of Honolulu Moanalua Middle School is a private nonprofit organization in Honolulu, Hawaii, that offers substance misuse treatment in outpatient and intensive outpatient settings. If you have limited financial resources, this YMCA rehab may be a good option. The YMCA of Honolulu Moanalua Middle School accepts federal or government funding for substance misuse and payment assistance. Additionally, they provide free services. You can choose from many treatment approaches, including:
Anger management
Brief intervention
Motivational interviewing
Relapse prevention
Substance use disorder counseling
Trauma-related counseling
Telemedicine/telehealth therapy
Salvation Army Addiction Treatment Services
Salvation Army Addiction Treatment Services is a private nonprofit rehab in Honolulu, Hawaii, with substance misuse treatment and detox services. A great feature about Salvation Army Addiction Treatment is that they offer treatment in almost every setting, including:
Outpatient
Residential/24-hour residential
Intensive outpatient treatment
Regular outpatient treatment
Residential detox
Long-term residential
Short-term residential
As you move through the different levels of care, you can expect support from transitional services like aftercare/continuing care, discharge planning, and outcome follow-up after discharge. You have access to several detox programs at the Salvation Army, including alcohol detox, cocaine detox, methamphetamine detox, and opioid detox.
CARE Hawaii Inc Honolulu Care Dual Diagnosis
CARE Hawaii Inc Honolulu Care Dual Diagnosis is a private for-profit organization that offers substance abuse and dual diagnosis treatment. You can receive treatment via several service settings, including outpatient, intensive outpatient, outpatient day treatment or partial hospitalization, and regular outpatient. CARE Hawaii supports transitions between these service settings with aftercare/continuing care, Naloxone and overdose education, discharge planning, and outcome follow-up after discharge.
There are few financial barriers to treatment at CARE Hawaii since they accept most funding types, including:
Federal or government funding for substance abuse
Medicaid
Private health insurance
Cash or self-payment
State-financed health insurance plan other than Medicaid
At CARE Hawaii, you can choose from many treatment approaches, such as:
Brief intervention
Cognitive behavioral therapy
Contingency management/motivational incentives
Motivational interviewing
Relapse prevention
Substance use disorder counseling
Trauma-related counseling
Telemedicine/telehealth therapy
YMCA of Honolulu Kawananakoa Middle School
YMCA of Honolulu Kawananakoa Middle School is a private nonprofit organization that offers drug and alcohol rehab in Honolulu, Hawaii. You can expect treatment in an outpatient and intensive outpatient setting. This YMCA only accepts federal or government funding for substance abuse. However, it could be a great option if you have a low income because they provide free services and payment assistance.
You can choose from the following treatment approaches at the YMCA of Honolulu Kawananakoa:
Anger management
Brief intervention
Motivational interviewing
Relapse prevention
Substance use disorder counseling
Trauma-related counseling
Telemedicine/telehealth therapy
The YMCA provides support services like case management service, childcare for your children, social skills development, and transportation assistance to make your experience less challenging. As you transition from one level of care to the next, the YMCA of Honolulu Kawananakoa offers aftercare/continuing care, discharge planning, and outcome follow-up after discharge to make the transitions easier.
Inpatient vs. Outpatient Drug Rehab in Honolulu, Hawaii
Inpatient rehab in Honolulu, Hawaii, is an intensive treatment in a hospital with an interdisciplinary team. Outpatient rehab is often nearly as intense but less restrictive and does not require hospitalization. If you have severe substance use disorder, inpatient rehab is typically the initial level of care after completing treatment to manage withdrawal symptoms.13
Outpatient rehab usually follows inpatient rehab for severe cases. You can also expect differences in the time spent at inpatient versus outpatient rehab in Honolulu, Hawaii. Inpatient rehab usually involves staying one to three months in the facility.
Whereas outpatient rehab may be two to five days a week for a few months in an intensive outpatient program or one to two sessions a month in the traditional outpatient program. You can expect more free time with an outpatient than the inpatient rehab. With the flexible schedule of outpatient programs, you can maintain some commitments during rehab. Inpatient programs are by and large more expensive than outpatient programs.
Benefits of Inpatient Addiction Treatment
The inpatient addiction treatment offers several benefits, including:
24-hour access to medical and nursing services in a hospital
Availability of an interprofessional team to manage serious complications
A structured environment
Appropriate for severe substance abuse disorder
Benefits of Outpatient Addiction Treatment
Outpatient rehabs offer the following benefits:
No overnight stay at the facility
Flexible schedule that allows you to maintain some personal commitments
Can receive support from friends and family during rehab
Types of Drug and Alcohol Rehabs in Honolulu, Hawaii
The number of rehabs in Honolulu, Hawaii, offers patients a choice and enables them to attend one that aligns best with their beliefs, values, and lifestyle. The diverse types of drug and alcohol rehabs in Honolulu, Hawaii, include holistic rehab, Christian and faith-based rehab, luxury rehab, and executive rehab. You can review the characteristics of each to determine the most suitable type of drug and alcohol rehab for you in Honolulu, Hawaii.
Holistic Rehab
Holistic rehabs treat every aspect of your health, addressing health problems in your body, mind, spirit, and social life. With your permission, providers at a holistic rehab may contact other professionals who can address issues outside the scope of the rehab center.

You can expect to receive the following interventions from a holistic rehab:14

Value of social support
Dealing with stress
Education on the consequences of smoking and the benefits of smoking cessation
Healthy nutrition
Importance of physical activity
Preventing weight gain when you stop smoking
Importance of spirituality
Faith-Based Rehab
Christian and faith-based rehabs incorporate religious beliefs, principles, and practices in rehab interventions. Major religions like Christianity, Judaism, and Islam may be integrated into faith-based rehabs. This is a great approach to treatment if you rely on your faith and religious beliefs to get through challenging times. Furthermore, research has shown positive recovery outcomes from interventions that incorporate faith and religion.15
Luxury Rehab
Luxury rehabs are luxurious private suites with opulent amenities where wealthy people go for drug and alcohol use disorder treatment. You can expect lavish suites with marble bathrooms, picturesque views, round-the-clock service from top-notch professionals, limousine service, butlers, and private chefs at a luxury rehab. Clients at luxury rehabs include politicians, business magnates, royalty from the Middle East, and A-list celebrities. The fees for a luxury rehab far exceed that of typical drug and alcohol treatment centers. You can expect to pay from $25,000 to several hundred thousand dollars for one month's treatment.16
Executive Rehab
Executive rehabs are drug and alcohol treatment centers that provide rehab for executive-level business people. As a high-level business executive, you may not be able to take time off or would like to avoid having information about your alcohol and drug treatment leaked to your work colleagues. You can expect to receive rehab discreetly and continue to work in an executive rehab. However, you must be willing to pay the high cost of a private rehab setting with conference rooms and other amenities that you can use for work. Executive rehabs may cost up to or more than $50,000 a month.17
Dual Diagnosis Rehab
You may be at risk of developing a mental health condition if you have a substance use disorder.18 A substance use disorder that co-occurs with a mental health condition is a dual diagnosis. You may develop a dual diagnosis because substance use exacerbates mental illness. You may also be using drugs or alcohol to self-medicate an existing condition. Dual diagnosis rehabs simultaneously treat substance use disorder (SUD) and the mental health condition. Treatment of both together often helps lessen the chances of complications, such as hospitalization, or relapse.18


Depression and Addiction: If you have depression and addiction, you are not alone. One study showed that a third of patients with alcohol use disorder also had major depressive disorder.19 A dual diagnosis of depression and addiction may present challenges, but it shouldn't be an insurmountable stumbling block in your recovery, especially if you receive treatment for both simultaneously. Several interventions are available to effectively treat co-occurring depression and addictions, including Alcoholic Anonymous (AA), motivational interviewing, and cognitive behavioral therapy.19
Anxiety and Drug Addiction: Having both anxiety and addiction is common because many people use substances to self-medicate and cope with their anxiety. For example, people with anxiety are two to three times more likely to have a drug or alcohol use disorder than those without anxiety. Interventions for the dual diagnosis of anxiety and addiction include cognitive behavioral therapy and support groups.20
PTSD and Alcohol and Drug Addiction: A dual diagnosis of PTSD and addiction is common, particularly among veterans. More than 20% of veterans with PTSD also have an addiction. Moreover, a third of veterans seeking addiction treatment also have PTSD. Relapse prevention, contingency management, and cognitive behavioral therapy are the most effective treatments for PTSD and addiction.21
Bipolar Disorder and Substance Use Disorder: Bipolar disorder and addiction co-occurrence have a 22%-59% chance of developing in the life of people with bipolar disorder. You may be more likely to be admitted to a hospital if you have co-occurring bipolar disorder and addiction. You can expect to receive both therapy and medications if you have a dual diagnosis of bipolar and addiction.22
Personality Disorders and Addiction: Most people in rehab have co-occurring personality disorders. About 35%-73% of people receiving addiction treatment in studies have co-occurring personality disorders. However, personality disorders are more common among people who use drugs than those who use alcohol. You can expect treatment with psychotherapy if you have a dual diagnosis of addiction and personality disorder.23
Types of Addiction Therapy Used in Rehab
Cognitive Behavioral Therapy
Cognitive behavioral therapy (CBT) helps you to explore the consequences of addiction and change unhealthy behaviors. You can expect to take part in 12-24 CBT sessions. These sessions will equip you with strategies to help you avoid relapse.13
Dialectical Behavior Therapy
Dialectical behavior therapy helps you manage cravings using mindfulness. This intervention has been used with spiritual, cultural, and traditional practices. You can expect dialectical behavior therapy to be effective in treating your addiction. 13
Motivational Enhancement Therapy
Motivational enhancement therapy is a type of counseling that helps you deal with ambivalence about discontinuing drug and alcohol use. Your counselor will help you recognize discrepancies between your unhealthy habits and goals. This approach helps to prevent relapse and reduce drug and alcohol use.13
Contingency Management
Contingency management uses rewards and incentives to encourage you to change your behavior. You can expect better outcomes if you combine contingency management with CBT and motivational enhancement therapy.13
Group Therapy
Group therapy is a counseling approach that helps you develop the right skills for healthy behavior. You can expect your group to consist of five to 15 people.24 Your group members may be a support network and a sounding board and can offer insight into how others have managed and treated their addiction.
Family Therapy
Drug and alcohol use can affect your entire family. Family therapy works with everyone in your family to help resolve communication issues and curb improper influences and unhealthy behaviors.13
Should I Travel to Honolulu, Hawaii for Drug and Alcohol Rehab?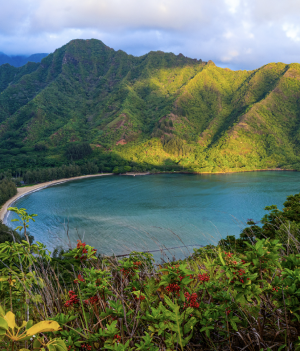 Your decision to travel to Honolulu, Hawaii, for drug and alcohol rehab may depend on your personal preferences and lifestyle. Reasons for traveling to Honolulu for rehab may include the following:
There are too many distractions in your current environment.
You have friends and family in Honolulu, Hawaii, who can provide support during rehab.
You prefer the climate in Honolulu, Hawaii.
You prefer to live close to the mountains and beaches of Honolulu, Hawaii.
You found a rehab in Honolulu, Hawaii, that meets all your needs and preferences.
Neighborhoods in Honolulu To Consider for Treatment
There are many neighborhoods in Honolulu to consider visiting or selecting a rehab in the vicinity depending on your preference and needs.25
Waikiki
Waikiki is a popular neighborhood in Honolulu, Hawaii, near the beach with famous restaurants, retail shops, and a vibrant nightlife. Waikiki is famous for Kalakaua Avenue, with its bright lights and high-end shops that simulate The Strip. You should consider Waikiki if you want to enjoy the beach during rehab.
Ala Moana
Ala Moana is part of the main commercial district in Honolulu, Hawaii. This neighborhood is famous for Japanese food, the Ala Moana shopping center, and nightclubs. Ala Moana should be at the top of your list if you want to enjoy shopping and choose from many fun dining options during rehab.
Kaimuki and Kapahulu
Kaimuki and Kapahulu are known for having the best restaurants in Honolulu, Hawaii. You will find organic restaurants, ramen shops, legendary bakeries and seafood eateries in this neighborhood. You should consider this neighborhood if you are a foodie.
Chinatown
Chinatown is considered Honolulu's art district. It is famous for the Chinatown Artists' Loft, which displays of the work of local artists. You should consider Chinatown if you want to Chinese culture and art during rehab.
Alcohol and Drug Laws in Honolulu, Hawaii
Hawaii has several alcohol and drug laws designed to help people with substance use disorder. These laws protect people from legal problems and improve access to rehab.
Good Samaritan Overdose Prevention: HB 393 is a Good Samaritan overdose prevention law in Hawaii that protects you from prosecution, arrest, or criminal charges when you help someone experiencing an overdose. You don't have to be concerned about criminal punishment in emergency situations involving drug use. This law shields you from punishment when you get help for yourself or family members during an emergency with controlled substances.26
Veterans Treatment Court: Hawaii has a veterans treatment court to help veterans with drug and alcohol use disorder get the treatment and resources they need for a healthy and productive life.27 The judge and staff at the court help veterans by providing assessments and treatments for substance use. You can expect to undergo a urine test regularly and report to the court every Friday to remain in the program.
Hawaii's Drug Court Program: Hawaii's Drug Court Program offers pre-trial defendants with access to drug and alcohol rehab as a form of probation. In this program, you can expect to learn social and life skills, receive therapy, and seek employment or enrollment in an academic institution. Hawaii's Drug Court Program offers rehab and accountability through the court system.28
Resources