Honolulu Alcohol and Drug Use Statistics
Statistics from the 2018-2020 National Survey on Drug and Alcohol Use conducted by the Substance Abuse and Mental Health Services Administration (SAMHSA) showed the following for people 18 years and older in Honolulu, Hawaii:1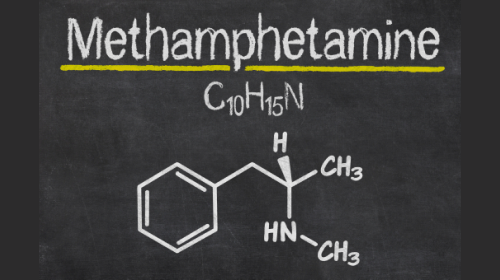 About 2% reported using methamphetamines in the past year
About 3% reported prescription pain reliever misuse in the past year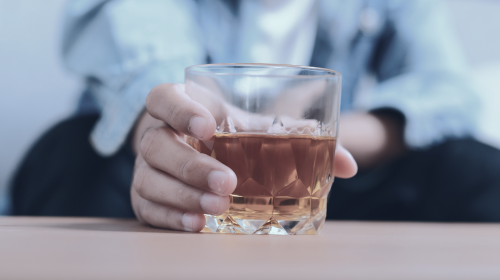 Approximately 47% reported alcohol use in the past month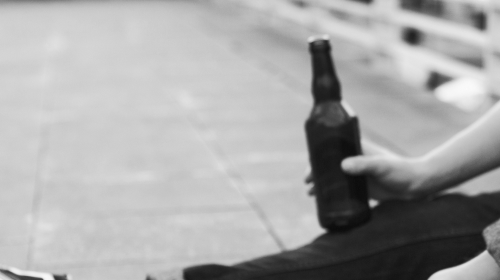 About 24% reported binge alcohol use in the past month
From 2018 to 2020, national data showed that less than 1% of people 26 years and older in Honolulu, Hawaii reported heroin use in the past year.1
Expert Insights

Good news for the people of Honolulu who are in need of medication-assisted treatment (MAT) using buprenorphine (sold under the brand name Suboxone). On January 12th, 2023, the U.S. Drug Enforcement Administration (DEA) publicly announced that it supports changes enacted by Congress that would eliminate the requirement that health care providers must receive a waiver in order to prescribe Suboxone (as it is a controlled substance).

Right now, there are less than 25 medical providers on the Big Island that can legally prescribe Subonxone or similar MAT medications. Now that federal lawmakers have thrown out the waiver requirement, that means any medical provider currently authorized to prescribe medications and controlled substances is now eligible to prescribe Suboxone for patients with opioid addiction. With the stroke of a pen, the number of providers in Honolulu that can legally prescribe Suboxone goes from 25 to 500 – and that means more residents can access treatment and begin recovery.

~ Olivia Pennelle
Top 4 Drug Rehabs in Honolulu
Every alcohol and drug rehab in Honolulu, Texas offers its own set of unique amenities, programs, and therapies. Evidence-based treatment is available at multiple inpatient centers in Honolulu. These facilities often provide a range of therapies, faith-based treatments, and outpatient options for recovery.
Below are the top six addiction treatment centers in Honolulu based on the following criteria:
Offering evidence-based treatment
Accreditation
Certifications
Client testimonials / reviews
Sand Island Treatment Center (Kline Welsh Behavioral Health)
Sand Island Treatment Center is a non-profit facility centrally located in a private setting on Sand Island, in Honolulu. Sand Island Treatment Center offers long-term residential and outpatient treatment for substance abuse, alcohol abuse and co-occurring disorders.

Treatment programs include:

Detox Treatment
Inpatient Rehab
Outpatient Rehab
Dual Diagnosis Treatment
Couples Therapy
Trauma Therapy
Family Counseling
LGBTQ Friendly
Aftercare Support

Treatment programs are supported by:

LegitScript
SAMHSA (opioid treatment certification)

Location and contact information:
40 Sand Island Parkway
Honolulu, Hawaii 98619
808-841-2319
The Ohana Addiction Treatment Center
The Ohana Addiction Treatment Center is a resort-style luxury/executive rehab with three housing facilities located on the Big Island of Hawaii, in the oceanside town of Kailu-Kona. Clients may continue working or attending school part time while in treatment for disorders including alcohol abuse, drug abuse and dual diagnosis.

Treatment programs include:

Luxury Medical Detox
Partial Hospitalization Program
Intensive Outpatient Program
Dual Diagnosis Treatment
Transitional Living Program
Holistic Therapy
Adventure Therapy
Executive Treatment Program

Treatment programs are supported by:

The Joint Commission
Hawaii State Department of Health
The American Society of Addiction Medicine

Location and contact information:
75-5915 Walua Road
Kailua-Kona, HI 96740
877-664-2622
Salvation Army Addiction Treatment Services
Salvation Army Addiction Treatment Services, located on Waokanaka Street in Honolulu, offers outpatient rehab and residential services for severely affected individuals and high-risk offenders needing a more structured environment. They accept government-funding payment assistance and accept court/judicial referrals.

Treatment programs include:

Residential Detox Treatment (non-medical)
Inpatient Rehab
Outpatient Rehab
Dual Diagnosis Treatment
Men's and Women's Programs
Family Counseling
12-Step Support Services
Aftercare /Sober Living Support

Treatment programs are supported by:

Commission on Accreditation of Rehabilitation Facilities (CARF)
Hawaii State Dept. of Health

Location and contact information:
3624 Waokanaka Street
Honolulu, HI 96817
808-595-6371
Hina Mauka
Hina Mauka is located on Pookela Street in Kaneohe (Honolulu County) near the foothills of the Koolau Range. Hina Mauka offers therapeutic community treatment based on traditional Hawaiian culture and values. They accept Medicaid and offer funding assistance. Homeless clients and court/judicial referrals are accepted.

Treatment programs include:

Inpatient Rehab
Intensive Outpatient Rehab
Dual Diagnosis Treatment
Men's and Women's Programs
Teen Care Program
Intensive In-Home Therapy (teens)
Incarcerated/Offender Program
Aftercare /Sober Living Support

Treatment programs are supported by:

Commission on Accreditation of Rehabilitation Facilities (CARF)

Location and contact information:
45-845 Po'okela Street
Kaneohe, HI 96744
808-236-2600
Cost of Drug Rehab in Honolulu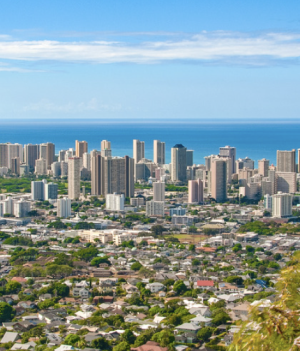 The cost of addiction treatment in Honolulu will depend on various factors like the location, the type of setting, the approach, and the number of substances being treated. Your program may cost more if you choose a high-income location.2 If you need help with more than one substance, you may pay extra for every additional substance.3 Most of the facilities in Honolulu offer care in several settings and use multiple approaches. For example, you may pay more in an inpatient setting than in an outpatient setting.4
Low-Cost and Free Drug Rehab Centers in Honolulu
More than half of the accredited clinics in Hawaii provide care at a low cost or no cost to people who cannot afford it.5 State-funded programs, for example, receive funding from the government and can provide low-cost or free services to low-income residents of Hawaii. Medicaid is a joint state-federal program that can provide funding assistance for eligible individuals to attend a Honolulu drug rehab.
Medicaid and Medicare
The cost of getting help shouldn't be a barrier. You may be eligible for Hawaii Medicaid if you are a child, pregnant, a former foster care child, a parent of eligible children, elderly, blind, have a low income, or have a disability.6
If you have a low income and qualify for Medicaid, you may receive benefits to cover at least some of the cost. Med-QUEST is a division of the State of Hawaii's Department of Human Services that provides Medicaid benefits to eligible people. Med-QUEST will help with your fees by covering the following benefits:7
Inpatient drug and alcohol use program
Medically necessary treatment
Methadone management interventions
Drug and alcohol services
Medications and medication management
Medicare in Hawaii also covers certain addiction treatment services, either partially or fully.
Private Insurance
You do not have to pay for all of your fees if you have health insurance. Instead, you can use your insurance to pay and reduce the cost significantly. The Affordable Care Act (ACA) and the Mental Health Parity and Addiction Equity Act (MHPAEA) require private insurers to cover rehab to the same extent as medical and surgical conditions.8 You can expect your insurance to cover at least part of the cost of drug or alcohol rehab in Honolulu.
How Do You Pay for Addiction Treatment in Honolulu?
Even if the free facilities or detox centers in Honolulu are full, you don't qualify, or have no insurance, you still have options that make getting help affordable in Honolulu. Many addiction treatment centers offer payment plans, scholarships, grants, or sliding-scale programs.9
Choose a Program That Offers Payment Plans
A payment plan helps you spread the payment of the fee over several months instead of needing to make a one-time, lump-sum payment upfront. If you can't afford the high fees, a payment plan is a great option because it enables you to pay a reasonable amount each month until you finish paying off the entire bill. A payment plan can make getting help accessible because you and the facility can work together to determine the payment period and how much you pay for each payment.
Apply for a Scholarship
Scholarships are funds provided to patients that cover some or all of the costs. Scholarships are typically available for people who cannot afford to pay for help. However, you have to be careful when accepting a scholarship. If you don't complete your rehabilitation, some places will take the scholarship back, and you'll have to pay yourself.10 Make sure to ask about the terms of the scholarship before you accept the scholarship.
Sliding-Scale Program
A sliding-scale program is a good option if you have limited income and no insurance, but can pay only a fraction of the fee.11 A sliding-scale program will accommodate your financial situation by adjusting its fees. It will charge a discounted price based on your financial resources. The sliding scale will use your income and other financial resources to determine if you qualify for a discount.11 If you find an alcohol or drug rehab in Honolulu offering sliding-scale financing opportunities that suit you, it's best to call them directly to discuss the details of their discounts.
Addiction Treatment Settings
If you aren't sure which level of care is a good fit for you, check out the available settings below to learn more.
Medical Detox
A team of medical professionals provides you with supportive care while you withdraw from drugs and alcohol, keeping you safe and comfortable throughout this trying process.  This is usually the first step of the recovery process.
Inpatient
When you enroll in an inpatient program, you agree to live at the facility for the length of the program. This can be anywhere from 30 days up to 90. You will receive around-the-clock monitoring, supervision, and care.
Partial Hospitalization Programs (PHPs)
PHPs are intensive and involve several hours of care per day, with patients returning home during non-treatment hours.
Intensive Outpatient Programs (IOPs)
IOPs are more intensive than standard outpatient but a step down from a PHP, including a few hours of therapy per day, for three to five days per week.
Standard Outpatient
Standard outpatient treatment and therapy involve counseling for one or two hours per day, for one or two days per week.
Aftercare
Relapse prevention is an essential part of the recovery process. After you lay the groundwork in rehab, you need ongoing support, such as group counseling, 12-step meetings, non-12-step meetings, and more.
If you need assistance in choosing a program, we are here to help. Call our free and confidential helpline at 800-926-9037 (
Who Answers?)  to speak to a support specialist at any time.
Specialized Drug Rehabs in Honolulu
The number of accredited drug rehab centers in Honolulu offers patients a choice and enables them to attend one that aligns best with their beliefs, values, and lifestyle. You can review the characteristics of each to determine the most suitable type for you:
Holistic
Holistic programs treat every aspect of your health, addressing health problems in your body, mind, spirit, and social life. With your permission, providers at a holistic treatment center may contact other professionals who can address issues outside their scope.
Faith-Based
Christian and faith-based programs incorporate religious beliefs, principles, and practices. Major religions like Christianity, Judaism, and Islam may be integrated into faith-based programs. This is a great approach to treatment if you rely on your faith and religious beliefs to get through challenging times.15
Luxury
These centers feature luxurious private suites with opulent amenities where wealthy people go for drug and alcohol care. You can expect lavish suites with marble bathrooms, picturesque views, round-the-clock service from top-notch professionals, limousine service, butlers, and private chefs at a luxury facility.16
Executive
Executive programs provide help for executive-level business people. As a high-level business executive, you may not be able to take time off or would like to avoid having information about your alcohol and drug treatment leaked to your work colleagues. You can expect to receive care discreetly and continue to work in an executive program.17
Dual Diagnosis
Dual diagnosis programs simultaneously treat substance use disorder (SUD) and the mental health condition. Treatment of both together often helps lessen the chances of complications, such as hospitalization, or relapse.18
Types of Addiction Therapy Used in Rehab
Cognitive Behavioral
Cognitive behavioral therapy (CBT) helps you to explore the consequences of addiction and change unhealthy behaviors. You can expect to take part in 12-24 CBT sessions. These sessions will equip you with strategies to help you avoid relapse.13
Dialectical Behavior
Dialectical behavior therapy helps you manage cravings using mindfulness. This intervention has been used with spiritual, cultural, and traditional practices. You can expect dialectical behavior therapy to be effective in treating your addiction. 13
Motivational Enhancement
Motivational enhancement therapy is a type of counseling that helps you deal with uncertainty about stopping drug and alcohol use. Your counselor will help you recognize discrepancies between your unhealthy habits and goals. This approach helps to prevent relapse and reduce drug and alcohol use.13
Contingency Management
Contingency management uses rewards and incentives to encourage you to change your behavior. You can expect better outcomes if you combine contingency management with CBT and motivational enhancement therapy.13
Group
Group therapy is a counseling approach that helps you develop the right skills for healthy behavior. You can expect your group to consist of five to 15 people.24 Your group members may be a support network and a sounding board and can offer insight into how others have managed and treated their addiction.
Family
Drug and alcohol use can affect your entire family. Family therapy works with everyone in your family to help resolve communication issues and curb improper influences and unhealthy behaviors.13
Should You Travel for Drug and Alcohol Rehab in Honolulu?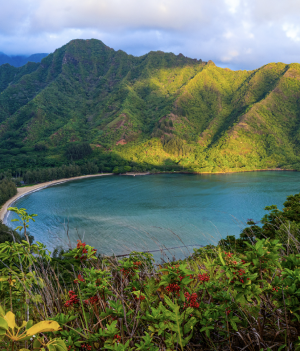 Your decision to seek out Honolulu drug rehabs may depend on your personal preferences and lifestyle. Reasons for traveling may include the following:
There are too many distractions in your current environment
You have friends and family in Honolulu, Hawaii, who can provide support
You prefer the climate in Honolulu
You prefer to live close to the mountains and beaches of Honolulu
You found a facility or detox center in Honolulu that meets all your needs and preferences
Alcohol and Drug Laws in Honolulu
Hawaii has several alcohol and drug laws designed to help people with substance use disorder. These laws protect people from legal problems and improve access to treatment.
Good Samaritan Overdose Prevention
HB 393 is a Good Samaritan overdose prevention law in Hawaii that protects you from prosecution, arrest, or criminal charges when you help someone experiencing an overdose. You don't have to be concerned about criminal punishment in emergency situations involving drug use. This law shields you from punishment when you get help for yourself or family members during an emergency with controlled substances.26
Veterans Treatment Court
Hawaii has a veterans treatment court to help veterans with drug and alcohol use disorder get the help and resources they need for a healthy and productive life.27 The judge and staff at the court help veterans by providing assessments and care for substance use. You can expect to undergo a urine test regularly and report to the court every Friday to remain in the program.
Hawaii's Drug Court Program
Hawaii's Drug Court Program offers pre-trial defendants with access to addiction treatment as a form of probation. You can expect to learn social and life skills, receive therapy, and seek employment or enrollment in an academic institution. Hawaii's Drug Court Program offers rehab and accountability through the court system.28
Resources