Philadelphia Alcohol and Drug Use Statistics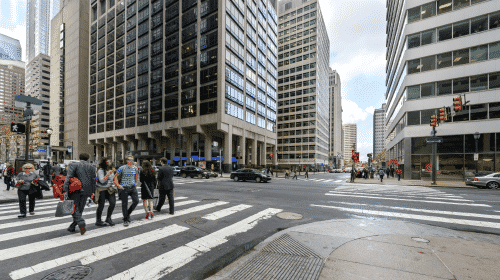 On a single day—March 31, 2020—over 45,000 people were undergoing treatment in Philadelphia rehabs.1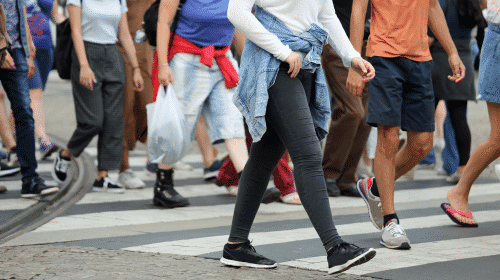 In 2019, 24,509 people with Medicaid received addiction treatment, primarily in outpatient clinics.2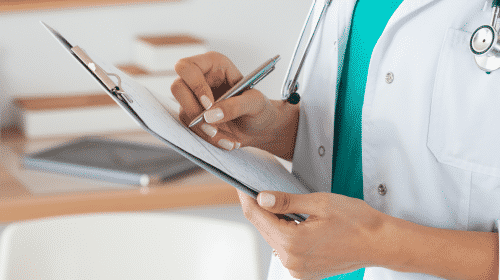 3,081 uninsured or underinsured people received addiction treatment in Philadelphia in 2019.2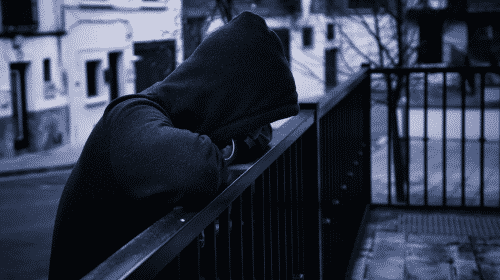 Of the 3,081 patients who received treatment, the most commonly abused substance was heroin.3
1/3
In 2017, the Department of Public Health found one in three Philadelphians were taking prescription opioids (oxycodone, morphine, hydrocodone, hydromorphone, fentanyl, or codeine).

Fentanyl caused a 65 percent increase in the state's overdose deaths. In Philadelphia, opioid overdoses led to 8,000 emergency room visits and 914 deaths – an astounding 84 percent of those deaths involved fentanyl. 4

Cost of Rehab in Philadelphia
Not treating addiction can be costly to your health, relationships, and ability to work. But what does rehab cost?
It depends on a few things:
Type of facility: Outpatient treatment is less expensive than inpatient care.
Size of the treatment facility: Large rehabs typically cost less than smaller rehabs.
Types of treatments offered: Numerous treatment options can increase the cost of rehab.
Length of the program The length of your inpatient stay can influence the price.
Amenities at the facility: Perks like a gym, pool, spa, massage therapy, and dieticians boost the cost.
For inpatient rehab centers, a 30-day stay costs between $14,000 and $27,000 and includes room and board. Outpatient treatments range from $3,000 to $10,000 for 30 days of treatment.
Pennsylvania has 604 rehab facilities as of March 31, 2020. They vary from private and for-profit to entirely free. The following figures reflect the number of facilities who offer the respective payment options:1
As you can see, most rehab facilities accept either private insurance or Medicaid. It is essential to verify the types of payments or insurance the facility accepts. By choosing an in-network facility that has an agreement with your insurance provider, you will have fewer out-of-pocket expenses. If you have private insurance, you may have more access to rehab treatment, as some facilities cap the number of available Medicaid beds depending on state law.13
Since 2015, as part of the ACA, Pennsylvania expanded its Medicaid insurance to allow those who did not previously qualify to be insured. As of May 2021, more than 3 million Pennsylvanians were covered with Medicaid insurance.6 The program allows you to choose among more than 10 insurance plans.
Low-Cost and Free Rehabs in Philadelphia
If you are underinsured, uninsured, and unable to pay for treatment, the Philadelphia Single County Authority (SCA) assists you with federal, state, and city funding for alcohol and drug rehab in Philadelphia, PA, based on your financial eligibility.
Within the city, dozens of rehab facilities work with the Philadelphia SCA.
How Do I Pay for Addiction Treatment in Philadelphia?
If you are uninsured and do not qualify for free rehab or free rehab facilities are full, you still have options.
Choose a Program That Offers Payment Plans
Set up a payment schedule that fits your budget and satisfies the rehab facility.
Apply for a Rehab Scholarship
Scholarships can partially or fully cover treatment costs for those who qualify. For help finding scholarships, check the Help.org page on Scholarships for Drug and Alcohol Rehab.
If you are interested in finding a scholarship or grant, you can also ask the rehab facility if they offer scholarships. Corporations, churches, and non-profit organizations also offer scholarships.
Be sure to look at the 10,000 Beds scholarship. A non-profit organization funds it and is on a mission to help those who meet all these criteria:
Persons with substance use disorders seeking treatment
Individuals willing to enter a 30-day inpatient rehab program
Those who want to get better
Any who do not have the financial means to pay for treatment
Whoever cannot get help from family, friends, government funds, or charities to pay for rehab
Filling out the application is simple and could drastically reduce your out-of-pocket expenses.
Even those with private insurance, Medicaid, or Medicare can apply for scholarships and qualify. Scholarship funds can be used for both inpatient and outpatient rehab facilities.
Find a Sliding-Scale Rehab Program
There are Philadelphia drug rehabs with fees that are adjusted based on your ability to pay. Based on your finances, a sliding-scale payment plan allows you to move forward with treatment while making affordable, regular payments.
Please call 800-926-9037 (
Who Answers?) to speak to a treatment specialist about your options.
Popular Drug and Alcohol Rehab Centers in Philadelphia
While there are dozens of inpatient, residential, and outpatient drug and alcohol rehab centers, we have selected just a few to give you an idea of the many treatment options in Philadelphia.
Gaudenzia DRC Mental Health
Gaudenzia DRC Mental Health treats alcohol and drug addiction in both inpatient and outpatient programs, beginning with a detox program if needed. They also work with you if you have co-occurring substance abuse and mental health disorders. They offer various housing options besides inpatient care, including halfway houses, homes for pregnant women in rehab, and homes for women and their children. In addition to accepting Medicaid, they have sliding-scale payment plans and financial aid.
Ambrosia Treatment Center
Ambrosia Treatment Center provides alcohol and drug rehab as well as dual-diagnosis treatment for substance use disorder and mental health disorders in an inpatient setting. They also give aftercare support. The center is open to adults or young adults and has private rooms, a gym, a recreation room, and a meditation room. They accept private insurance and will set up a sliding-scale payment plan if needed. This center is accredited by the Joint Commission, an organization that assesses patient safety and standards of care.
Horizon House at Susquehanna Park
The Horizon House at Susquehanna Park offers alcohol and drug addiction treatment in a residential setting. They treat opioid addiction and dual diagnoses in adults; they also are inclusive and LGBTQ+ friendly. This center uses cognitive and rational behavioral therapy. They accept Medicaid and self-pay and provide financial aid.
Behavioral Wellness Center at Girard
Behavioral Wellness Center at Girard provides inpatient and outpatient treatment for drug and alcohol addiction for young adults, adults, and senior adults. They use cognitive behavioral therapy, embrace cultural and religious diversity, and are LGBTQ+ friendly. This center accepts Medicaid, private insurance, and self-pay. They offer financial aid and have payment plans.
Livengrin
Within Philadelphia, Livengrin has many outpatient rehab facilities. In Bensalem, about 19 miles northeast of the city, Livengrin's inpatient alcohol and drug rehab are situated on 44 acres. Livengrin provides a full continuum of care, from detox to aftercare. The inpatient facility has a gym, salon, and library. Along with individual counseling and medication-assisted treatment, you have access to family therapy and equine therapy. They treat first responders, healthcare professionals, active military, and veterans. This center accepts private insurance, Medicaid, and self-pay and will work with you on payment plans, sliding-scale payment plans, and financial aid. Livengrin is accredited by the Joint Commission.
Rehab After Work
If you are looking for outpatient alcohol or drug rehab while continuing to work, check out Rehab After Work. They specifically treat opioid addiction. Their program provides intensive outpatient therapy that enables you to work, take care of your children, or go to school during the day and receive therapy in the evenings. Their partial hospitalization programs (PHP) are day-long treatments that let you spend time at home each evening. They also have teletherapy so you can remain at home the entire time. Rehab After Work accepts private insurance and self-pay, as well as offering financial assistance.
Inpatient vs. Outpatient Rehab in Philadelphia
Inpatient rehab also is called hospital or residential treatment. During an inpatient stay, you will devote most of your day to treating your addiction with counseling, group sessions, and other types of therapy.
Outpatient or community-based rehab is provided outside of a hospital or medical facility. Three levels of treatment exist for outpatient rehab:
Traditional outpatient: Meeting your therapist at least once a week
Intensive outpatient: Meeting your therapist at least three times per week
Partial hospitalization: Meeting your therapist daily but going home each night
Benefits of Inpatient Addiction Treatment
You will live in your rehab facility for the length of your inpatient treatment, typically from 30 to 90 days. Benefits of inpatient or residential rehab include:14, 15
Safe detox or withdrawal from alcohol or drugs
Support of other clients undergoing treatment for addiction and a sense of community
Less access to alcohol or drugs
Evidence of greater treatment success
Access to staff around the clock
Medication assistance for withdrawal symptoms and cravings
Medication and counseling treatment for mental health disorders
Comprehensive, intensive counseling services
Benefits of Outpatient Addiction Treatment
With outpatient addiction treatment, you live at home. Benefits include:
Flexibility to keep working, going to school, or raising your family
More privacy
Day-to-day support from loved ones and friends
Affordability
Outpatient care entails that you are empowered and confident you will abstain from drugs or alcohol while being exposed to them.
Types of Alcohol Rehab and Drug Rehab in Philadelphia
Whatever your circumstances, a facility for drug and alcohol rehab in Philadelphia is likely to fit your personal and financial needs, align with your schedule, and support you in a way that works best for you.
Holistic Rehab
Holistic rehab includes alternative medications and treatment aimed at helping the whole person recover from addiction. Therapies include:
Yoga and Tai Chi
Acupuncture and acupressure
Reiki therapy
Massage therapy
Guided meditation and biofeedback
Balanced diet planning
Herbal medications
Christian and Faith-Based Rehab
Christian and faith-based rehab programs approach treatment with the help of prayer groups, devotional time, meditation, mindfulness, and reflecting on religious teachings. Faith-based treatment is geared toward helping you accept the past, gain inner strength, and achieve recovery.
Luxury Rehab
Luxury rehabs allow you to fully unwind in a beautiful setting. Each facility is unique, but amenities you might expect include massage therapy, spa treatments, equine therapy, nutritional guidance, a pool, a gym, and privacy.
Executive Rehab
Executive rehab allows you to continue working while getting the alcohol and drug treatment you need. Many inpatient executive rehab facilities have upscale amenities, including a private workspace for you to use. Outpatient executive rehab specializes in treating working professionals and provides after-work sessions.
Dual-Diagnosis Rehab
According to the National Survey on Drug Use and Health, 45% of those addicted to alcohol or drugs also have a mental health diagnosis. In the US in 2020, 17 million adults had both a mental health disorder and a substance use disorder.7
If you rely on alcohol or drugs to alleviate your mental health symptoms—such as depression or anxiety—you should seek dual-diagnosis treatment.
A dual-diagnosis rehab gives you access to mental health and addiction specialists. The multidisciplinary treatment approach, aimed at treating both addiction and mental health disorders, helps you achieve lasting recovery.
Depression and Addiction
People who suffer from depression are likelier to be addicted to drugs or alcohol. More than 30% of people with major depression have an alcohol or drug addiction.8 Alcohol is a depressant, so adding it to a depressive disorder is dangerous, even if common.
If you are addicted to drugs or alcohol and suffer from depression, call 800-926-9037 (
Who Answers?) to speak to one of our specialists about a dual diagnosis rehab near you.
Anxiety and Addiction
An estimated 19% of people suffer from a generalized anxiety disorder.9 You can become addicted to prescribed benzodiazepines (e.g., Valium, Ativan, and Klonopin) used to treat anxiety. If you have anxiety and self-medicate with benzos or alcohol, seek treatment at a dual-diagnosis rehab.
PTSD and Addiction
Post-traumatic stress disorder (PTSD) occurs when you are personally traumatized or witness someone else being traumatized. You are likelier to develop PTSD if you feel like the situation was out of your control.
A nationwide study showed 46% of people with full PTSD have substance use disorder, mostly with alcohol.10 The rate of alcohol or substance use disorder among US combat military veterans returning from Afghanistan or Iraq was even higher, at 64%.12
If you have PTSD and medicate yourself with alcohol or drugs to cope with recurring nightmares or anxiety, choose an alcohol or drug rehab that addresses your PTSD.
Bipolar Disorder and Addiction
Depression and manic episodes are the hallmarks of bipolar disorder. More than 40% of people with bipolar disorder use alcohol or drugs to help with mood swings.12
Treatment includes both medications and psychotherapy aimed at helping you make healthier choices and providing camaraderie in group therapy sessions.
Personality Disorders and Addiction
From 35% to 73% of people with alcohol or drug addiction have a personality disorder.13 People with avoidant personality disorder may lean toward alcohol use. People with an antisocial personality disorder may lean toward cocaine use.
Look for a dual-diagnosis rehab near you that offers cognitive behavioral and dialectical behavior therapies. Call 800-926-9037 (
Who Answers?) for help from one of our specialists.
Types of Addiction Therapy Used in Rehab
In addition to medications, various therapies may help you achieve lasting recovery.
Cognitive Behavioral Therap: Cognitive behavioral therapy (CBT) is a form of psychotherapy. CBT helps you replace your negative thoughts with realistic thoughts, improved problem-solving skills, coping mechanisms, and self-confidence. CBT treatment works well for alcohol and drug addiction, depression, and anxiety.
Dialectical Behavior Therapy: Dialectical behavior therapy (DBT) combines CBT, mindfulness, acceptance, and changing negative behaviors. DBT is particularly useful if you have a dual diagnosis of borderline personality disorder (severe mood swings, thoughts of suicide, impulsive and risky behavior) and addiction.
Motivational Enhancement Therapy: If you are hesitant to get help for drug or alcohol addiction, a counselor may use motivational enhancement therapy (MET) to convince you to get help for your addiction. MET works best with alcohol and marijuana use.
Contingency Management: Contingency management (CM) is a type of behavior therapy that rewards you for positive steps in your recovery. You may be rewarded for a negative drug screen or attending group therapy sessions, for example.
Group Therapy: This form of psychotherapy allows a small group of people to share their addictions stories, struggles, and victories with each other and a therapist who leads the session. Group therapy may also include CBT. Along with helping with addiction, group therapy is effective for anxiety, depression, and PTSD.
Family Therapy: Family therapy helps you and your family communicate better, solve problems, manage conflicts successfully, and support each other.
Should I Travel to Drug or Alcohol Rehab in Philadelphia?
Consider the benefits of travel. It can distance you from anything or anyone in your home environment that makes lasting recovery more difficult.
Besides, you may have other good, specific reasons to consider traveling for drug rehab in Philadelphia:
There are many available rehabs geared toward any needs you may have
If you have family in the area, they can offer support
Your daily routine is put on hold and you can reevaluate your priorities in life
Neighborhoods in Philadelphia to Consider for Treatment
Philadelphia has about 150 neighborhoods and 100 suburbs. Foodies enjoy the very walkable East Passyunk. Art enthusiasts and history lovers might look in Old City for a rehab facility. Rehab After Work is in the upscale Rittenhouse Square neighborhood. And young creatives will enjoy Fishtown.
Alcohol and Drug Laws in Philadelphia
Regarding substance use in Pennsylvania, these laws are on the books:
Pennsylvania's Good Samaritan Overdose Immunity Law
This law, Act 139, SB 1164, protects you if you help a friend or loved one who has overdosed on drugs. You are even protected if you also use drugs and are on probation or parole.
Pennsylvania Drug and Alcohol Abuse and Control Act
Officially named Act 1972-63, this law keeps medical and treatment records of substance use disorder confidential.
The federal counterpart, CFR 42, mandates records of patients who undergo treatment for substance use disorder remain confidential.
State Drug Treatment Program
Pennsylvania provides alcohol and drug rehab for you if you have been convicted of a nonviolent, drug-related crime. You may avoid jail time with this judge-ordered alcohol or drug treatment.
With so many alcohol and drug rehab options available in Philadelphia, it is essential to find the best facility and program for yourself or a loved one. Please call 800-926-9037 (
Who Answers?) to speak to a specialist about a rehab near you.
Resources