Expert Insights

With Pennsylvania already struggling through a modern wave of the opioid epidemic, the arrival of a drug called xylazine is making it even worse. Xylazine is a cheap, unregulated veterinary tranquilizer that dealers are using to cut fentanyl because it amplifies and extends the opioid's high. When combined, the deadly fentanyl / xylazine mixture known as "tranq dope." And Philadelphia's Kensington neighborhood is wearing the wounds of its impact…literally. Addicted residents of the open-air drug market now wander the streets exhibiting the typical sign of xylazine use: non-healing necrotic ulcers (often tunneling all the way down to the bone) in the places where they inject. As if fentanyl wasn't bad enough on its own? Why in the world do we need another additive to make it stronger? And here's the thing that frightens me most about this "tranq dope" trend: xylazine is a sedative, not an opioid, so the people who overdose on "tranq dope" don't respond as well to naloxone. This will only lead to higher rates of death and life-threatening infection.

~ Nikki Seay
Top 4 Drug Rehabs in Philadelphia
Every alcohol and drug rehab in Philadelphia offers its own set of unique amenities, programs, and therapies. Evidence-based treatment is available at multiple inpatient centers in Philadelphia. These facilities often provide a range of therapies, faith-based treatments, and outpatient options for recovery.
Below are the top four addiction treatment centers in Philadelphia based on the following criteria:
Offering evidence-based treatment
Accreditation
Certifications
Client testimonials / reviews
Best MAT Detox: Crossroads of Philadelphia
Crossroads provides people with substance use disorders and mental illnesses with evidence-based care. They specialize in medication-assisted treatment and counseling to provide the most effective treatment for your addiction.

Treatment programs include:

Medical assessments
Clinical assessments
Individualized treatment planning
Individual or group counseling
Medical care
Medication-assisted treatment
Relapse prevention & stabilization

Treatment programs are supported by:

LegitScript certification

Location and contact information:
7900 Frankford Ave
Philadelphia, PA 19136
(215) 335-3520
Best Dual Diagnosis & Mental Health Treatment: The Healing Way Behavioral Health Center
The Healing Way specializes in providing comprehensive outpatient behavioral health treatment for adults, in a safe, accepting, and comforting environment. They will work with all of your needs in order to help you build a foundation of strength and resilience.

Treatment programs include:

Addiction treatment
Mental health treatment
Medication-assisted treatment
Re-entry services
Anger management
Batterer's intervention

Treatment programs are supported by:

Commission on Accreditation of Rehabilitation Facilities (CARF) accreditation

Location and contact information:
7900 Frankford Ave
Philadelphia, PA 19136
(215) 335-3520
Best Non-Profit Rehab: All Good Things Recovery
All Good Things Recovery aims to help men and women suffering from addiction and mental illness. They educate residents on 12-step fellowships, religious groups, and outpatient centers in the area.

Treatment programs include:

Intake / readmission
Mental health assessment
Outpatient referrals
Personal identification
Department of Public Welfare advocacy
Judicial advocacy
In-house meetings
Medical monitoring

Treatment programs are supported by:

Pennsylvania Alliance of Recovery Residences (PARR)

Location and contact information:
1435 N 19th St
Philadelphia, PA 19121
(267) 231-7430
Best Men's Rehab: Self Help Movement
Located in the far northeast section of Philadelphia, Self Help Movement is a drug and alcohol treatment facility offering a three-level inpatient program for men 17 years and older.

Treatment programs include:

Clinically managed high-intensity residential services
Clinically managed low-intensity residential services
Self Help Movement Recovery House

Treatment programs are supported by:

Commission on Accreditation of Rehabilitation Facilities (CARF) accreditation

Location and contact information:
2600 Southampton Rd
Philadelphia, PA 19116
(215) 677-7778
How Does Philadelphia Compare in Alcohol and Drug Use?
According to local officials, the deadly synthetic opioid fentanyl is the Philadelphia area's top drug threat. In 2021, The City of Brotherly Love saw a total of 1,276 drug overdose deaths, according to data from the Philadelphia Department of Public Health.1 82% of the overdose deaths that year involved fentanyl. This powerful drug has been found in cocaine, methamphetamine, counterfeit pills, and other drugs. If you or a loved one is battling substance abuse, there is help within reach. There are nearly 200 accredited alcohol and drug rehab centers in Philadelphia.2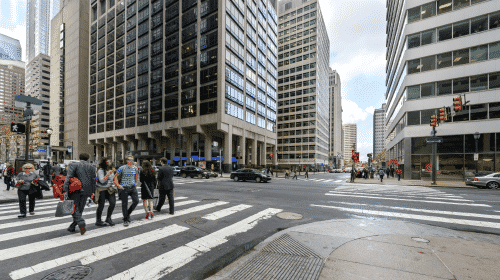 On a single day—March 31, 2020—over 45,000 people were undergoing treatment in Philadelphia drug rehabs.1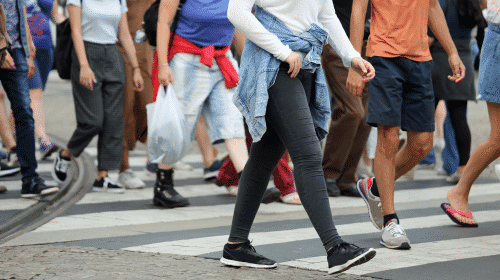 In 2019, 24,509 people with Medicaid received addiction treatment, primarily in outpatient clinics.2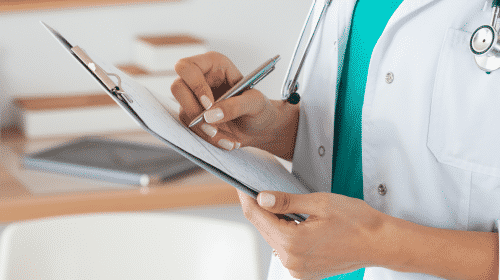 3,081 uninsured or underinsured people received addiction treatment in Philadelphia in 2019.2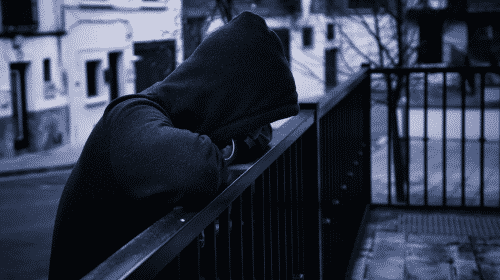 Of the 3,081 patients who received treatment, the most commonly abused substance was heroin.3
How Expensive is Drug Rehab in Philadelphia?
Not treating addiction can be costly to your health, relationships, and ability to work. But how much does it cost?
It depends on a few things:
Type of facility: Outpatient treatment is less expensive than inpatient care.
Size of the treatment center: Larger facilities typically cost less than smaller ones.
Types of care offered: Numerous options can increase the cost of rehabilitation.
Length of the program: The length of your inpatient stay can influence the price.
Amenities: Perks like a gym, pool, spa, massage therapy, and dieticians boost the cost.
For inpatient facilities and detox centers in Philadelphia, a 30-day stay costs between $14,000 and $27,000 and includes room and board. Outpatient treatments range from $3,000 to $10,000 for 30 days of care.
Pennsylvania has 604 rehab programs as of March 31, 2020. They vary from private and for-profit to entirely free. The following figures reflect the number of facilities that offer the respective payment options:1
As you can see, most drug and alcohol rehabs in Philadelphia accept either private insurance or Medicaid. It is essential to verify the types of payments or insurance the facility accepts. By choosing an in-network facility that has an agreement with your insurance provider, you will have fewer out-of-pocket expenses. If you have private insurance, you may have more access to treatment, as some facilities cap the number of available Medicaid beds depending on state law.13
Since 2015, as part of the ACA, Pennsylvania expanded its Medicaid insurance to allow those who did not previously qualify to be insured. As of May 2021, more than 3 million Pennsylvanians were covered with Medicaid insurance.6 The program allows you to choose among more than 10 insurance plans.
Are There Low-Cost and Free Drug Rehab Centers in Philadelphia?
If you are underinsured, uninsured, and unable to pay for care, the Philadelphia Single County Authority (SCA) assists you with federal, state, and city funding for alcohol and drug rehab in Philadelphia based on your financial eligibility. Within the city, dozens of facilities work with the Philadelphia SCA.
How to Pay for Addiction Treatment in Philadelphia?
If you are uninsured and do not qualify for free rehab or the free facilities are full, you still have options:
Choose a Program That Offers Payment Plans: Set up a payment schedule that fits your budget and satisfies the facility.
Apply for a Scholarship: Scholarships can partially or fully cover treatment costs for those who qualify. If you are interested in finding a scholarship or grant, you can also ask the facility if they offer scholarships. Corporations, churches, and non-profit organizations also offer scholarships.
Even those with private insurance, Medicaid, or Medicare can apply for scholarships and qualify. Scholarship funds can be used for both inpatient and outpatient facilities.
Find a Sliding-Scale Program
There are Philadelphia drug rehabs with fees that are adjusted based on your ability to pay. Based on your finances, a sliding-scale payment plan allows you to move forward with treatment while making affordable, regular payments.
Get help today. Contact our confidential helpline at 800-405-1685 (
Who Answers?) .
Choosing the Right Level of Care
Most alcohol and drug rehab centers in Philadelphia offer various levels of care, including inpatient and outpatient treatment. Choosing an inpatient or outpatient program is a personal decision. Your best choice will depend upon your personal experiences and needs.
Medical Detox is the process of safely removing drugs or alcohol from your system. This occurs in a supervised setting, such as a hospital or inpatient rehab, so professionals can comfortably manage your withdrawal symptoms.
Inpatient or residential treatment involves living at a facility under 24/7 supervision and care. Services usually include individual and group therapy, nutritional counseling, experiential therapies, and medication.
Partial Hospitalization Programs (PHPs) allow you to live at home while receiving addiction treatment at a hospital. Methods may be similar to inpatient, but you can return home during non-treatment hours.
Intensive Outpatient Programs (IOPs) allow you to attend a few hours of counseling each week, spread out over several days. You can spend the rest of your time at home, working, or fulfilling other obligations.
Standard Outpatient is the least intensive option, standard outpatient care involves just one to two hours of care per week. Because it has the least oversight and supervision, this option is typically best for highly motivated people who have a strong support system.
Aftercare begins when you complete a Philadelphia drug rehab program. It includes ongoing support and encouragement through 12-step groups, non-12-step groups like SMART Recovery, ongoing therapy, sober living homes, and more. Aftercare is an important part of relapse prevention.

Finding Specialized Drug Rehabs in Philadelphia
Whatever your circumstances, a facility for drug and alcohol rehab in Philadelphia is likely to fit your personal and financial needs, align with your schedule, and support you in a way that works best for you.
Holistic 
Holistic rehab includes alternative medications and treatment aimed at helping the whole person recover from addiction. Therapies include yoga and Tai Chi, acupuncture and acupressure, reiki therapy, massage therapy, guided meditation and biofeedback, balanced diet planning, and herbal medications.
Christian and Faith-Based
Christian and faith-based programs approach treatment with the help of prayer groups, devotional time, meditation, mindfulness, and reflection on religious teachings. Faith-based care is geared toward helping you accept the past, gain inner strength, and achieve recovery.
Luxury 
Luxury facilities allow you to fully unwind in a beautiful setting. Each facility is unique, but amenities you might expect include massage therapy, spa treatments, equine therapy, nutritional guidance, a pool, a gym, and privacy.
Executive 
Executive programs allows you to continue working while getting the alcohol and drug help you need. Many inpatient executive facilities have upscale amenities, including a private workspace for you to use. Outpatient executive programs specialize in treating working professionals and provide after-work sessions.
Dual-Diagnosis
If you rely on alcohol or drugs to alleviate your mental health symptoms—such as depression or anxiety—you should seek dual-diagnosis treatment. A dual-diagnosis program gives you access to mental health and addiction specialists. The multidisciplinary approach, aimed at treating both addiction and mental health disorders, helps you achieve lasting recovery.
What Are The Types of Addiction Therapy Used in Rehab?
In addition to medications, these various therapies may help you achieve lasting recovery:
Cognitive Behavioral Therapy (CBT): CBT is a form of psychotherapy. It helps you replace your negative thoughts with realistic thoughts and improved problem-solving skills, coping mechanisms, and self-confidence. CBT treatment works well for alcohol and drug addiction, depression, and anxiety.
Dialectical Behavior Therapy (DBT): DBT combines CBT, mindfulness, acceptance, and changing negative behaviors. DBT is particularly useful if you have a dual diagnosis of borderline personality disorder (severe mood swings, thoughts of suicide, impulsive and risky behavior) and addiction.
Motivational Enhancement Therapy (MET): If you are hesitant to get help for drug or alcohol addiction, a counselor may use MET to convince you to get help for your addiction. MET works best with alcohol and marijuana use.
Contingency Management (CM): CM is a type of behavior therapy that rewards you for positive steps in your recovery. You may be rewarded for a negative drug screen or attending group therapy sessions, for example.
Group Therapy: This form of psychotherapy allows a small group of people to share their addictions stories, struggles, and victories with each other and a therapist who leads the session. Group therapy may also include CBT. Along with helping with addiction, group therapy is effective for anxiety, depression, and PTSD.
Family Therapy: Family therapy helps you and your family communicate better, solve problems, manage conflicts successfully, and support each other.
Should You Travel to Drug or Alcohol Rehab in Philadelphia?
Consider the benefits of travel. It can distance you from anything or anyone in your home environment, which makes lasting recovery more difficult.
Besides, you may have other good, specific reasons to consider traveling for drug rehab in Philadelphia:
There are many available rehabs in the city geared toward any needs you may have
If you have family in the area, they can offer support
Your daily routine is put on hold and you can reevaluate your priorities in life
Your insurance covers treatment in Philadelphia
Alcohol and Drug Laws in Philadelphia
Regarding substance use in Pennsylvania, these laws are on the books:
Pennsylvania's Good Samaritan Overdose Immunity Law: This law, Act 139, SB 1164, protects you if you help a friend or loved one who has overdosed on drugs. You are even protected if you also use drugs and are on probation or parole.
Pennsylvania Drug and Alcohol Abuse and Control Act: Officially named Act 1972-63, this law keeps medical and treatment records of substance use disorder confidential. The federal counterpart, CFR 42, mandates records of patients who undergo treatment for substance abuse remain confidential.
State Drug Treatment Program: Pennsylvania provides alcohol and drug rehab for you if you have been convicted of a nonviolent, drug-related crime. You may avoid jail time with this judge-ordered alcohol or drug program.
With so many accredited alcohol and drug rehab centers in Philadelphia, it is essential to find the best facility and program for yourself or a loved one. Please contact 800-405-1685 (
Who Answers?) to get the help you need, today.