Southeast Louisiana Veterans Health Care System Bogalusa VA OPC
521 Ontario Avenue
Bogalusa, LA 70427
Get Help Now - 225-351-7232
Who Answers?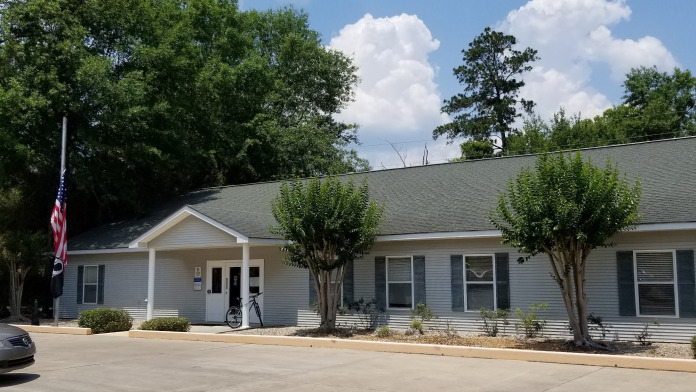 Amenities
Metro/Urban
Private Setting
Residential Setting
Addiction Treatment Programs
Adult Rehab
Alcohol Rehab
Cognitive Behavioral Therapy
LGBTQ Residential Treatment
Men's Program
Military Rehab
Opioid Rehab
Rational Behavior Therapy
Elderly Substance Abuse Treatment
Women's Program
Young Adult Program
Levels of Care
Outpatient Addiction Treatment
Aftercare Support
Co-Occurring Disorders
Intervention Services
Insurance
Financial Assistance Available
Medicaid
Medicare
TRICARE
Private Insurance Options
Self-Pay
Location Details and Hours
Other Facilities Near Bogalusa
Thumbnail
Name
Address
Phone
Treatment
Insurance

Bogalusa Behavioral Health Clinic

400 Georgia Avenue
Bogalusa, LA 70427

985-732-6610

Outpatient

Medicaid

Private

Youth Service Bureau

430 North New Hampshire Street
Covington, LA 70433

985-893-2570

Outpatient

N/A

Longbranch Recovery Center

21516 Louisiana 36
Abita Springs, LA 70420

504-635-3535

Inpatient

N/A

Hospitality PSR Program

534 West Michigan Avenue
McComb, MS 39648

601-684-3227

Outpatient

Medicaid

Private

Gulf Coast Mental Health Center Picayune

211 US 11
Picayune, MS 39466

601-798-7001

Outpatient

Medicaid

Private

Teen Challenge of Mississippi Poplarville

5 Buford Lane
Poplarville, MS 39470

601-795-8063

N/A

N/A
More Addiction Facilities Near Bogalusa
View more listings near Bogalusa or search by the letter of cities in Louisiana.
View More (A)
Rate by Category and Submit a Review!
Find a Rehab Center
Select a state to find options for rehab centers in your area.
Browse By State