Metairie, LA, Drug and Alcohol Statistics
According to data collected by the Substance Abuse and Mental Health Administration (SAMHSA) and Jefferson Parish, Metairie has been combating substance use issues for several years. Recent surveys show that:1, 2, 3, 4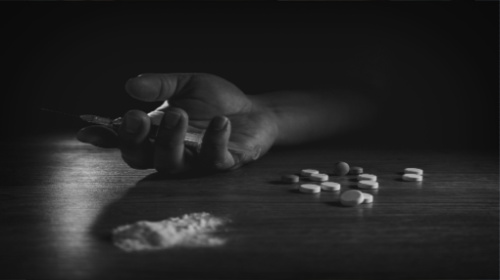 In 2019, Jefferson Parish recorded a total of 155 overdose deaths over the 12-month period.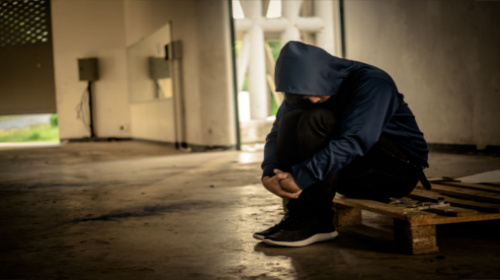 In 2020, the parish saw 260 overdose deaths — a year-over-year increase of roughly 67%.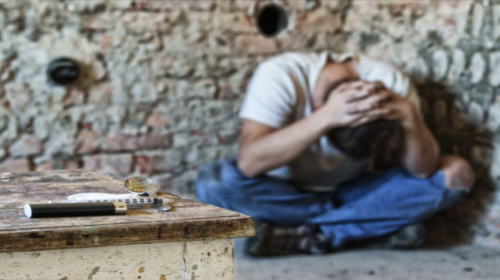 In 2021, Jefferson Parish recorded another 69% increase in overdose fatalities – the highest of all LA parishes.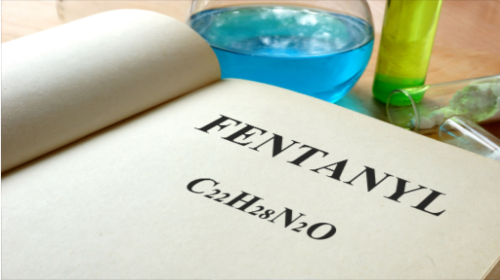 From 2015 to 2020, Jefferson Parish recorded a 1,633% increase in fentanyl-related overdose deaths.
Between 2015 and 2020, there was a 308% increase in methamphetamine-related overdose fatalities.
In 2019, Louisiana recorded 12,152 admissions to publicly funded addiction treatment facilities throughout the state.
Most of the patients admitted to rehab received treatment for opiate, methamphetamine, or alcohol addiction.
In 2016, Jefferson Parish ranked second of all Louisiana parishes for illicit drug use among both adolescents and adults.
In 2016, Jefferson Parish had the highest rate of prescription drug abuse and opioid use of all Louisiana parishes.
If you're living with addiction, reach out for help. Professional, evidence-based treatment can help you get started on the path toward a healthier future.
Cost of Drug and Alcohol Rehab in Metairie, LA
As you research your options for drug or alcohol rehab in Metairie, remember that several variables can impact your overall treatment expenses. Those variables include:

Treatment setting (inpatient or outpatient)

Features and amenities (luxury or standard rehab facility)

Duration of program (30, 60, or 90 days)

Choosing a rehab facility in-network with health insurance provider

Location (city vs. suburb)

Within 25 miles of Metairie, you'll find 18 alcohol and drug rehab facilities.5 Most, if not all, of them accept multiple forms of payment to accommodate a wide variety of patient needs, financial situations, and insurance plans.
Of those 18 treatment centers:5
Free Treatment Options in Metairie
Even if you feel you cannot afford rehab, you still have options to seek professional treatment. Several Metairie alcohol rehabs and drug rehabs offer reduced-cost services and other financial resources for individuals who may not have the means to pay for care.
Government-Funded Rehab Programs
If you're uninsured or underinsured, you may be eligible for low-cost or free treatment at a government-funded alcohol and drug rehab in Metairie. These facilities receive subsidies from state and federal sources, so they can provide evidence-based treatment for people who don't have the resources to pay for rehab.
To qualify for reduced-cost or free services, you must be able to show proof of financial need, state residency, and proof of your insurance status. If accepted, you'll receive the same types of evidence-based treatment that privately funded facilities provide. But be aware that you may be placed on a waiting list for enrollment, depending on your addiction status.
Sliding Scale Rehab Programs
If you can't get into a state-funded rehab facility or don't want to wait, look for Metairie drug rehabs and alcohol rehabs that use a sliding fee scale. These facilities will use your income and may also factor in your living expenses to determine the cost of your rehab program. The lower your income, the more of a discount you'll be eligible for. Ultimately, you'll only be charged what you can reasonably afford to pay.
Be aware that some facilities have a bare minimum fee, while others serve patients regardless of their ability to pay. If you have a very low income, you may qualify for free care, depending on the facility you choose.
Rehab Scholarships
Some rehab facilities offer partial or full scholarships for patients who can demonstrate serious financial need. National philanthropic organizations like 10,000 Beds also offer scholarships for individuals who need help paying for some or all of their treatment costs.
If you don't have the resources to pay for rehab, consider applying for one or more of these need-based awards. You can work on finding them by searching online for "alcohol rehabs near me" or "drug rehabs near me" to get a list of local rehab providers. Then call each treatment center to see if they offer any type of financial aid. Even if a rehab facility doesn't offer scholarships, they may be able to point you in the direction of treatment centers or organizations that do.
Using Insurance to Pay for Rehab
If you have private or public health insurance, you may be able to use your plan to pay for drug or alcohol rehab in Metairie. Under the Affordable Care Act, most health insurance policies must offer coverage for addiction treatment services because they're classified as essential health benefits. However, coverage can vary depending on the provider and plan.6 Some policies pay for rehab in full, while others pay for certain services or a specific percentage of total treatment costs.
If you're unfamiliar with your plan's benefits, call the number on the back of your insurance card to request a breakdown of your coverage. You can also ask for a list of Metairie alcohol rehabs and drug rehabs that accept your plan.
Should I Travel to Metairie for Drug and Alcohol Treatment in Louisiana?
If you're thinking about relocating temporarily to enroll in alcohol or drug rehab in Metairie, consider the potential advantages and disadvantages of traveling for rehab. Coming to Metairie for addiction treatment may be beneficial for you if:
You can't get the type of treatment you need where you currently reside.
You have insurance coverage at Metairie alcohol rehabs or drug rehabs.
You want privacy and traveling for treatment would allow you more discretion.
You need to remove yourself from persistent triggers and stressors or an unstable living situation that isn't conducive to recovery.
You want a fresh start in a new place and would enjoy Metairie's warm climate, proximity to New Orleans, and friendly locals.
As you consider all of your rehab options, think about your finances, too. If traveling away from home would place excessive financial stress on you or your family, that added burden could end up complicating your recovery.
Neighborhoods in Metairie for Drug and Alcohol Rehab
Metairie, Louisiana, is one of many cities in the greater New Orleans metro. Roughly 143,000 residents call the city—which is roughly eight miles northwest of The Big Easy—home. If you're interested in traveling to Metairie drug rehabs or alcohol rehabs, some areas of town you may want to consider include:
Downtown: This neighborhood is known for its historic landmarks and architecture dating back to the early 1900s. It's also home to many unique local shops and eateries, where you can enjoy authentic Cajun and Creole cuisine.
East Metairie: Toward the east side of town, you'll find Longue Vue House and Gardens, a historic house museum that hosts community events, wellness classes, and workshops. This area of town also affords quick access to New Orleans, where you'll find plenty of cultural attractions and historical sites.
South Metairie: This area of the city is home to Jefferson Performing Arts Center, where you can enjoy live performances of all types, including theatre shows, ballets, symphonies, and operas.
West Metairie: Toward the west end of the city, you'll find Lafreniere Park and the nationally known Catholic St Ann Church and Shrine. The site pays homage to Saint Ann, the mother of the Virgin Mary.
How Do I Choose a Drug or Alcohol Rehab Center?
Selecting a drug or alcohol rehab in Metairie is a big decision that requires careful consideration. Some of the most important factors you'll want to think about as you compare your options include:
Cost and payment options: How do you plan to pay for rehab? Does the facility take your insurance? Does the facility offer financial assistance if you don't have insurance or are underinsured?
Type of treatment offered: Would you benefit most from inpatient or outpatient treatment? If you're leaning toward outpatient, do you need a partial hospitalization program (PHP) or intensive outpatient program (IOP)? Will you have access to aftercare planning?
Treatment philosophy: Would you benefit from a program that integrates faith-based or holistic philosophies and practices with evidence-based therapies?
Program rules: Is there a visitor policy? What about a cell phone policy? What are you allowed to bring? Are there any other rules? Can you abide by them?
Features and amenities: Are you looking for specific amenities and features like a gym, pool, private room, or alternative therapies? What does the facility offer?
Types of Addiction Treatment Programs in Metairie, LA
You'll find several types of addiction treatment programs throughout Metairie and the greater New Orleans area. One or more of the following programs may be a good fit for you based on your needs, preferences, background, and financial situation:

Population-Specific Rehab
Certain populations can benefit from more tailored addiction services. This can include treatment targeted to military veterans, the LGBTQ+ population, and even gender-specific rehab programs.
Faith-Based Rehab
Faith-based rehab programs offer a spiritual approach to addiction recovery, integrating prayer groups and literature studies into treatment plans. If your religion is important to you, you may want to consider finding a spiritual rehab.

Inpatient programs
These highly intensive programs require you to live at the rehab facility while participating in several hours of supervised, evidence-based treatment daily.

Telehealth programs
These online programs provide evidence-based therapy virtually, typically via video on a computer, smartphone, or tablet.
Outpatient programs
These evidence-based programs (which include PHPs, IOPs, and standard programs) allow you to live at home but require you to attend several hours of treatment each week.
Dual diagnosis programs
These programs provide simultaneous, evidence-based therapy for co-occurring substance use and mental health disorders.
Veteran's Rehab
These programs address the unique treatment needs of former military members and provide a supportive, understanding environment for healing to take place.

Luxury Rehab
These programs provide evidence-based treatment in a high-end, luxurious setting that includes several posh amenities to make patients as comfortable as possible.
Executive Rehab
These programs provide high-level professionals with the privacy and work-related resources they need to maintain their corporate responsibilities while undergoing treatment.
Alcohol and Drug Laws in Metairie, LA
Louisiana Good Samaritan Law: Under this statewide law, anyone who seeks emergency medical assistance for an overdose victim cannot be charged, prosecuted, or penalized for minor drug possession. The law provides the same legal protection for the overdose victim. However, the law does not protect persons who call for emergency assistance after illegally providing or administering a dangerous controlled substance that causes someone to overdose.10
Act 192: This act allows persons acting in good faith to legally obtain naloxone from a licensed healthcare professional and administer it to someone who appears to be overdosing. It also grants immunity from prosecution and civil liability to healthcare professionals and lay persons who administer naloxone in an attempt to provide medical assistance.11
Louisiana Naloxone Standing Order: Under this statewide order, licensed pharmacists can prescribe or dispense naloxone to anyone at risk of an opioid overdose. However, the dispensing pharmacist must provide the individual with training on how to safely administer the medication via an FDA-approved naloxone administration device.12
If you're looking for an alcohol or drug rehab in Metairie, either for yourself or someone you care about, we're here to help. Call us anytime at 800-926-9037 (
Who Answers?) to speak with a treatment support specialist who can help you explore local rehab programs and verify your insurance.
Resources