VA New Jersey Health Care System Morristown VA Clinic
540 West Hanover Avenue
Morristown, NJ 07960
va.gov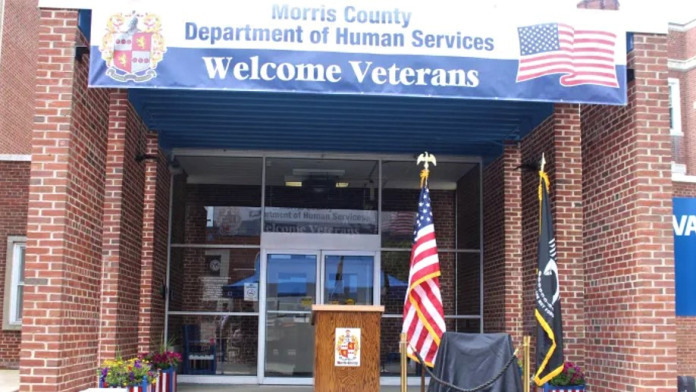 Amenities
Residential setting
Private setting
Addiction Treatment Programs
Adult Program
Elderly Rehab
LGBTQ Friendly Rehab
Military Rehab
Men's Rehab
Women's Rehab
Young Adult Program
Levels of Care
Dual Diagnosis
Outpatient Rehab
Aftercare Support
Cognitive Behavioral Therapy
Fitness Therapy
Accreditations
SAMHSA: Yes
Joint Commission: 150655
Insurance
Medicaid
Private insurance
Self-pay options
Medicare
Military insurance
Free

If you or someone you love is experiencing a substance use disorder, help is available.
800-926-9037
Who Answers?
Location Details and Hours
Other Facilities Near Morristown
Thumbnail
Name
Address
Phone
Treatment
Insurance

Daytop

340 West Hanover Avenue
Morristown, NJ 07960

973-539-5764

Inpatient

N/A

Saint Clares Behavioral Health Parsippany

1 Medical Drive
Parsippany, NJ 07950

973-298-8600

Outpatient

Medicaid

Private

Mrs Wilsons Treatment Center

56 Mount Kemble Avenue
Morristown, NJ 07960

973-540-0116

Outpatient

Detox

Inpatient

N/A

Integrity House Morris Plains Outpatient

415 Speedwell Avenue
Morris Plains, NJ 07950

973-803-7297

Outpatient

Private

Medicaid

Absolute Awakenings Treatment Center

3000 Route 10 West
Denville, NJ 07834

866-768-0528

Outpatient

N/A

Market Street Mission

9 Market Street
Morristown, NJ 07960

973-538-6337

Inpatient

Free
More Addiction Facilities Near Morristown
View more listings near Morristown or search by the letter of cities in New Jersey.
View More (A)
Rate by Category and Submit a Review!
Find a Rehab Center
Select a state to find options for rehab centers in your area.
Browse By State