Mainstream Counseling
900 Washington Street
Huntingdon, PA 16652
Get Help Now - 866-312-4647
Who Answers?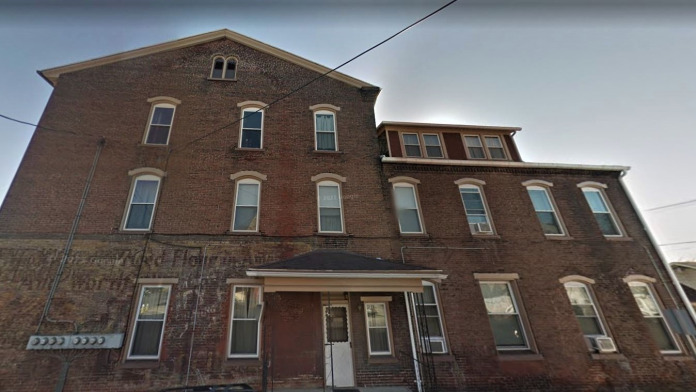 Addiction Treatment Programs
Adult Program
Alcohol Rehab
Cognitive Behavioral Therapy
Men's Rehab
Opioid Rehab
Rational Behavior Therapy
Women's Rehab
Young Adult Program
Levels of Care
Outpatient Rehab
Aftercare Support
Dual Diagnosis
Licensing
State License: Pennsylvania
State License #: TY2S6601
Insurance
Financial aid
Medicaid
Military insurance
Private insurance
Self-pay options
Contact Mainstream Counseling
814-643-1114
Location Details and Hours
Other Facilities Near Huntingdon
Thumbnail
Name
Address
Phone
Treatment
Insurance

Pyramid Healthcare Pine Ridge Manor Halfway House for Men

13505 South Eagle Valley Road
Tyrone, PA 16686

814-684-1373

Detox

Inpatient

Outpatient

Medicaid

Private

Penn Highlands Huntingdon

1225 Warm Springs Avenue
Huntingdon, PA 16652

814-643-2290

Inpatient

Medicaid

Private

PA Treatment and Healing Altoona

1917 East Pleasant Valley Boulevard
Altoona, PA 16602

814-201-2355

Inpatient

Outpatient

Medicaid

Private

Pyramid Healthcare Belleville Residential Inpatient Treatment Center for Men

3893 West Main Street
Belleville, PA 17004

717-935-5400

Detox

Inpatient

Medicaid

Private

UPMC Adult Behavioral Health Programs and Services

500 East Chestnut Avenue
Altoona, PA 16601

814-943-0414

Detox

Outpatient

Medicaid

Private

Cove Forge Behavioral Health Center

202 Cove Forge Road
Williamsburg, PA 16693

877-648-7369

Detox

Inpatient

Medicaid

Private
More Addiction Facilities Near Huntingdon
View more listings near Huntingdon or search by the letter of cities in Pennsylvania.
View More (A)
Rate by Category and Submit a Review!
Find a Rehab Center
Select a state to find options for rehab centers in your area.
Browse By State