Community Counseling Center Hermitage
2201 East State Street
Hermitage, PA 16148
Get Help Now - 717-876-6661
Who Answers?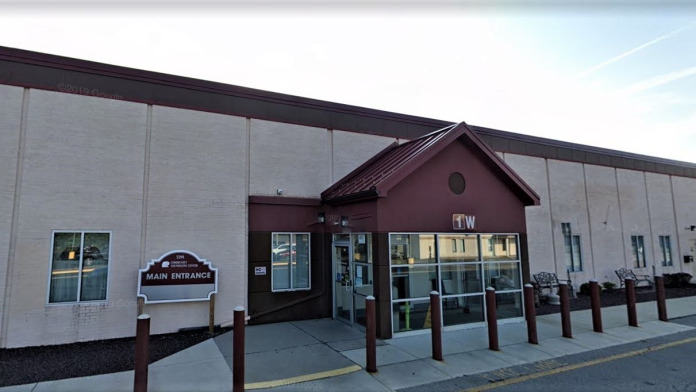 Addiction Treatment Programs
Adult Rehab
Cognitive Behavioral Therapy
LGBTQ Residential Treatment
Men's Program
Military Rehab
Elderly Substance Abuse Treatment
Women's Program
Young Adult Program
Levels of Care
Outpatient Addiction Treatment
Co-Occurring Disorders
Insurance
Financial Assistance Available
Financing Available
Medicaid
Medicare
TRICARE
Private Insurance Options
Self-Pay
Sliding Scale Payment Assistance
Location Details and Hours
Other Facilities Near Hermitage
Thumbnail
Name
Address
Phone
Treatment
Insurance

Belmont Pines Hospital

615 Churchill Hubbard Road
Youngstown, OH 44505

330-759-2700

Inpatient

Outpatient

Medicaid

Private

Rainbow Recovery Center

912 East State Street
Sharon, PA 16146

724-269-5130

Detox

Outpatient

Medicaid

Sharon Regional Medical Center

740 East State Street
Sharon, PA 16146

724-983-3911

Inpatient

Medicaid

Private

Mercer County Behavioral Health Commission

8406 Sharon-Mercer Road
Mercer, PA 16137

724-662-2230

Outpatient

N/A

VA Butler Health Care System Michael A Marzano Outpatient Clinic

295 North Kerrwood Drive
Hermitage, PA 16148

724-346-1569

Outpatient

Private

Farrell Comprehensive Treatment Center

1914 Mercer Avenue
Farrell, PA 16121

844-328-7061

Detox

Outpatient

Medicaid
More Addiction Facilities Near Hermitage
View more listings near Hermitage or search by the letter of cities in Pennsylvania.
View More (A)
Rate by Category and Submit a Review!
Find a Rehab Center
Select a state to find options for rehab centers in your area.
Browse By State