Amarillo VA Health Care System Thomas E Creek VAMC
6010 Amarillo Boulevard West
Amarillo, TX 79106
Get Help Now - 866-312-4647
Who Answers?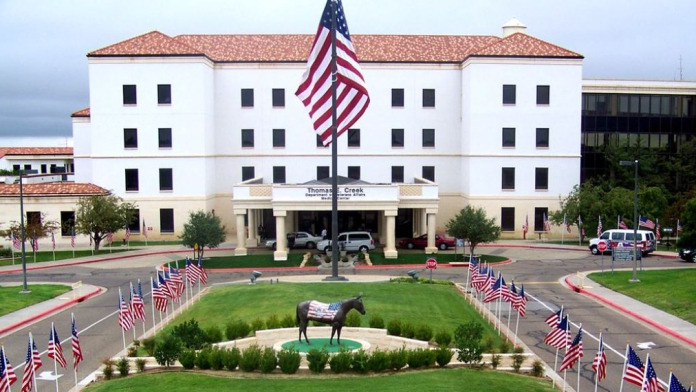 Amenities
Private setting
Private transportation
Residential setting
Addiction Treatment Programs
Adult Program
Alcohol Rehab
Cognitive Behavioral Therapy
Fitness Therapy
LGBTQ Friendly Rehab
Men's Rehab
Military Rehab
Opioid Rehab
Senior Drug & Alcohol Rehab
Women's Rehab
Young Adult Program
Levels of Care
Detox Treatment
Inpatient Rehab
Partial Hospitalization Program (PHP)
Outpatient Rehab
Aftercare Support
Dual Diagnosis
Intervention Services
Accreditations
SAMHSA Yes
Joint Commission 2159
CARF 261738
Insurance
Financial aid
Medicare
Military insurance
Private insurance
Self-pay options
Contact Amarillo VA Health Care System Thomas E Creek VAMC
806-355-9703
amarillo.va.gov
Location Details and Hours
Other Facilities Near Amarillo
Thumbnail
Name
Address
Phone
Treatment
Insurance

Professional Addiction Specialty Services

12 Medical Dr, Amarillo, TX 79106

806-331-0404

Detox

Inpatient

Outpatient

Private

Cenikor Foundation Amarillo

1001 Wallace Blvd, Amarillo, TX 79106

888-236-4567

Detox

Inpatient

Outpatient

Private

ARAD Amarillo Recovery from Alcohol & Drugs

1703 S Avondale St, Amarillo, TX 79106

806-350-2723

Detox

Inpatient

Outpatient

Private

Amarillo Council on Alcoholism and Drug Abuse ACADA

803 South Rusk Street
Amarillo, TX 79106

806-374-6688

Outpatient

Medicaid

Private

West Texas Counseling and Rehabilitation Program

2300 Line Avenue
Amarillo, TX 79106

806-373-0922

Detox

Outpatient

N/A

DWC Gratitude House Downtown Womens Center

409 South Monroe
Amarillo, TX 79101

806-372-3625

Inpatient

Free
More Addiction Facilities Near Amarillo
View more listings near Amarillo or search by the letter of cities in Texas.
View More (A)
Rate by Category and Submit a Review!
Find a Rehab Center
Select a state to find options for rehab centers in your area.
Browse By State