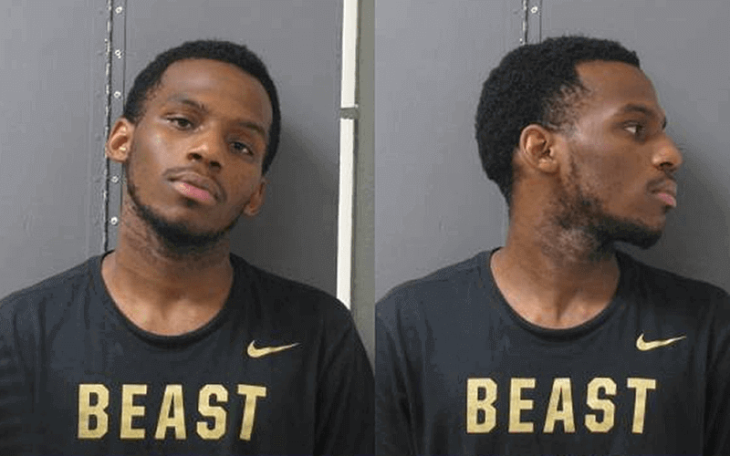 Citizens' complaints led to the arrest of Demetris Jacques Smith, of Decatur, Tennessee, who was charged with trafficking in cocaine, second-degree possession of marijuana and misdemeanors, according to police. The original complaints were that stolen goods were located in a Northwest Decatur home.
Police made contact with Smith, the only occupant of the Seventh Avenue residence on Sunday. After that contact, police obtained a search warrant that was executed on Christmas Eve and his subsequent arrest. The search resulted in the officers finding stolen items, marijuana, and more than two ounces of cocaine in the house.
Smith had been out of jail on bond for other drug charges. Other charges include possession of drug paraphernalia with the intent to sell and loitering in a drug house.
There is no information as to whether Smith has been assigned or hired an attorney. No details regarding his arraignment were made available.
According to recent studies, more than 2.1 million people in the U.S. have tried cocaine at least once in their lives. Classified as a Schedule 2 drug by the DEA, cocaine addiction is a risk for anyone who uses it. Addiction develops easily, in large part because the effects last for a shorter time.
Cocaine can be used in a variety of ways, including snorting, injecting, and smoked. Injecting cocaine has been known to produce a greater high, but also comes with increased risk of STDs from dirty needles, increased risk of infection, and a higher risk of overdose due to the difficulty in measuring how much was being injected.
When the drug is manipulated in hard form, by chemical changes and cooking, it is much stronger. Smoking crack is highly addictive and seen as more dangerous and potentially problematic than smoking powdered cocaine in a marijuana joint or within a cigarette. Short-term effects of the drug are not as severe, so addiction can go unnoticed for a significant period before being discovered.
Smith was transported to the Morgan County Jail. Because he had recently been placed in community corrections, Smith is being held with no bond.
There is an ongoing police investigation related to the matter, and more details are to be released as they become available. Depending on the outcome of the investigation, further charges may be filed against Smith.