Knoxville Drug and Alcohol Statistics
Approximately 20,279 individuals aged 12 or older in the Knoxville region and surrounding Knox county were using state-funded substance use disorder treatment and recovery services.1
Of these individuals:1
Approximately 6,727 residents received treatment for alcohol use disorder.
6,887 individuals received drug rehab treatment services for marijuana dependency.1
6,887 individuals received drug rehab treatment services for marijuana dependency.1
There were approximately 1,333 non-fatal drug overdoses and 342 fatal overdoses in Knoxville.4
Overdose Statistics in Knoxville

The majority of drug overdose deaths were among those who were male and in the age range of 35 to 44 years old.4

Knoxville Rehab Treatment Admissions

In total, 40% of admissions into rehabs in Knoxville were for opiates other than heroin, with alcohol use disorders being a close second at 39% of admissions.3
Methamphetamine, cocaine, and heroin use all accounted for approximately 10% of admissions for alcohol and drug rehabs in Knoxville, TN.3
Levels of Care for Rehabs in Knoxville
To meet diverse treatment needs, several levels of addiction treatment are available to residents of Knoxville, TN.
Detox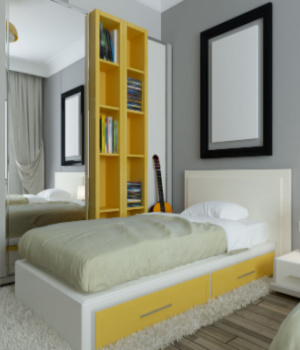 Detox is the process of safely and comfortably clearing your system of all drugs and alcohol. This process occurs in a supervised setting where medical professionals can manage withdrawal symptoms and allow you to move forward with recovery services.
Residential or Inpatient Rehab in Knoxville
Residential or inpatient treatment involves receiving 24/7 care while you live at a rehab facility. Treatment methods include individual, group, and family therapy. Additional methods may include medication, recreational therapy, and other holistic therapies.
Partial Hospitalization Programs (PHPs)
Partial Hospitalization Programs generally provide the same kind of treatments you'd find with inpatient services, but you're able to visit the facility for treatment, then return home.
Intensive Outpatient Programs (IOPs)
Considered a step down from PHPs, IOPs can serve as a transition from PHPs to outpatient treatment. IOPs provide several hours of treatment over multiple days of the week. Treatments often include individual and group therapy.
Standard Outpatient Rehab in Knoxville
Standard outpatient programs are the least intensive treatment option. They involve two to three hours of care per week, typically at an outpatient clinic or a therapist's office.
Aftercare
Aftercare, or relapse prevention, provides follow-up and ongoing support after you complete an inpatient or outpatient rehab program in Knoxville. It may include 12-step meetings, continued therapy, or participation in alumni programs.
Expert Insights

I was very happy to hear that the Tennessee Department of Health recently helped develop a new website to help people in Tennessee find help to overcome addiction and substance abuse. This site, called FindHelpNowTN.org, guides people to nearby services at addiction treatment facilities. Users can search for specific treatments or filter their results by location, insurance programs, payment methods, and various other filters. It starts by asking the user some simple questions, then it asks if the person has been diagnosed with a mental health disorder along with a substance use disorder. The results are a list of nearby facilities and centers along with the services they provide, along with whether or not they are currently accepting patients. This is a long-awaited step in the right direction. I'd love to see the momentum continue – we certainly need all the help we can get.

~ Nikki Seay
Top 4 Drug Rehabs in Knoxville
Every alcohol and drug rehab in Knoxville offers its own set of unique amenities, programs, and therapies. Evidence-based treatment is available at multiple inpatient centers in Knoxville. These facilities often provide a range of therapies, faith-based treatments, and outpatient options for recovery.
Below are the top four addiction treatment centers in Knoxville based on the following criteria:
Offering evidence-based treatment
Accreditation
Certifications
Client testimonials reviews
JourneyPure Knoxville Alcohol and Drug Rehab
JourneyPure Knoxville Alcohol and Drug Rehab is an outpatient and Suboxone clinic located in Knoxville, Tennessee. While undergoing several weeks of intensive therapies and relapse prevention, home life commitments can remain intact. Their outpatient Suboxone clinic offers doctor visits and several months of medications with regular therapy check-ins.

Treatment programs include:

Outpatient
Medication-Assisted Treatment
Aftercare and Relapse Prevention

Treatment programs are supported by:

The Commission on Accreditation of Rehabilitation Facilities
LegitScript Certified

Location and contact information:
2636 Maryville Pike
Knoxville, TN 37920
(865) 234-4352
Cornerstone of Recovery
Cornerstone is located outside of Knoxville, Tennessee, and they provide addiction and mental health treatment. Their programs are based on the Bio-Psycho-Social-Spiritual model of treatment and the 12 Step approach to recovery.

Treatment programs include:

Inpatient Care
Outpatient Treatment
Intensive outpatient programs (IOPs)
Medical detox
Cognitive behavioral therapy (CBT)
Dialectical behavior therapy (DBT)
Acceptance and integration training (AAIT)
Schema therapy
Chronic pain management
Psychoeducational groups

Treatment programs are supported by:

The Joint Commission
National Association of Addiction Treatment Providers (NAATP)

Location and contact information:
4726 Airport Hwy
Louisville , TN 37777
(865) 217-1865
Tennessee Valley Recovery Center
Tennessee Valley Recovery Center is a drug and alcohol rehab located in Knoxville, Tennessee offering outpatient, medication-assisted treatment, and intervention services. Long-term recovery from substance abuse and mental health conditions are addressed from a holistic lens that incorporates a mind-body approach to treatment. Experiential therapies such as equine therapy are available.

Treatment programs include:

Partial Hospitalization
Intensive Outpatient
Medication Assisted Treatment
Trauma Care
Equine Therap

Treatment programs are supported by:

Location and contact information:
2723 Asbury Rd #103
Knoxville, TN 37914
(865) 685-9984
New Hope Healthcare Institute
New Hope Healthcare Institute is a mental health and addiction treatment facility located in Knoxville, Tennessee. Specialty tracks include a teen track and a working professionals track, along with faith-based recovery methods. Various levels of treatment are offered and based on the severity of the addiction and mental health concerns.

Treatment programs include:

Partial Hospitalization
Intensive Outpatient
Evening Intensive Outpatient
Outpatient
Teen Program
Medication Assisted Treatment
Faith-based

Treatment programs are supported by:

The Joint Commission accredited
LegitScript Certified

Location and contact information:
100 Glenleigh Ct Ste 10
Knoxville, TN 37934
(865) 509-9349
Cost of Drug and Alcohol Rehab in Knoxville
The cost of alcohol and drug rehab in Knoxville can fluctuate depending on a variety of factors. Some of these factors include the type of rehab you attend⁠, such as whether it is an inpatient or outpatient program, the location such as urban or rural with scenic views or ordinary views, the amenities offered, the availability of government funding, and the length of time you spend in rehab.
For example, an inpatient or residential rehab in Knoxville, one where you would spend both your days and nights during the course of your rehab stay, will often be more expensive than a typical outpatient rehab. Furthermore, choosing a luxury rehab will typically be more expensive than an ordinary rehab because of the deluxe amenities luxury rehab centers provide.
With costs varying widely based on your needs and desires for your recovery, your insurance may cover some or all of the costs of alcohol or drug rehab in Knoxville. This may help to significantly reduce your rehab costs.
How to Pay for Drug Rehab in Knoxville, Tennessee
Private Insurance
The federal Mental Health Parity and Addiction Equity Act law requires all insurance companies to provide at least some coverage for substance abuse treatment. But all plans differ on the amounts of specific coverage, and copays and deductibles.
Tennessee Medicaid – TennCare
TennCare is Tennessee's Medicaid program. It provides healthcare coverage for Tennessee residents who are parents or caretakers of a minor, pregnant, elderly, or have a disability. To qualify for Medicaid, residents must meet income and resource limits.4
Tennessee Medicare
Medicare provides healthcare coverage for Tennessee residents 65 and older and those with certain disabilities. This government program also offers coverage for addiction treatment. However, it's important to remember that not all rehab facilities accept Medicare as a method of payment.
The Tennessee State Health Insurance Assistance Program (TN SHIP) provides free counseling and assistance to Tennessee residents who qualify for Medicare. This program was established to help Tennesseans understand coverage and access these benefits.
TRICARE in Tennessee
TRICARE in Tennessee provides health insurance coverage, including coverage for addiction treatment, for military personnel, veterans, and their families.
State-Funded and Free Rehab in Knoxville, TN
Some rehab facilities receive state funds in order to provide addiction treatment to Tennessee residents free of charge. To qualify, individuals must show proof of state residency and U.S. citizenship, proof of income and assets, family size, and proof they are either under- or uninsured.
Sliding Scale Rehabs
Tennessee residents attending sliding scale rehab programs are asked to pay only what they can afford based on their income. To qualify, residents must provide proof of income and financial assets.
Should You Travel to Knoxville for Drug & Alcohol Treatment?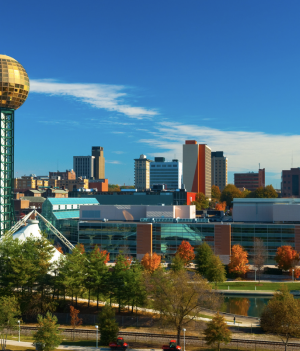 Traveling to Knoxville for alcohol and/or drug rehab is a personal choice that you must make based on what you decide is best for you. You may consider traveling to Knoxville for alcohol and drug rehab for a variety of reasons.
Some of these reasons may include having a support system in the Knoxville region, desiring a change in your surroundings, and more comprehensive rehab options. You may also decide to attend drug and/or alcohol rehab in Knoxville due to better insurance coverage for drug and alcohol rehab centers in the Knoxville region.
You may feel that traveling to Knoxville for rehab will give you a fresh start or you want to experience the vibrant attitude and culture of Knoxville during your rehab stay. This may be a way to help you refresh yourself and completely focus on your rehab experience and long-term recovery process.
Drug and Alcohol Laws in Knoxville
Tennessee Good Samaritan Law and Addiction Treatment Act: Tennessee has a Good Samaritan law relating to individuals who seek medical attention for themselves or another person during an overdose on illegal substances. According to the Good Samaritan law and Addiction Treatment Act, if an individual seeks medical attention for themselves or another during what they believe to be an overdose, that individual cannot be arrested or prosecuted for drug-related offenses. These laws also protect people from a civil lawsuit that may arise from any actions taken that are related to saving another's life during a suspected overdose.5
Tennessee Governmental Treatment Laws: If you are found guilty of driving under the influence of alcohol or drugs while in Tennessee, you may face serious consequences. As a first-time offender, you may face jail time and a revocation of your driver's license for up to one year. You will also be court-ordered to attend a drug and/or alcohol rehab program.6
Access to Naloxone in Tennessee: In Tennessee, naloxone can be accessed with or without a prescription. To access naloxone in Knoxville, you can either buy it over the counter or you can contact an anti-drug coalition for more information. Tennessee also provides a free 15-minute online training for the general public on what opioids are, what naloxone is, and how to administer naloxone properly. You can also receive a certificate of completion after you have finished the program.