How Does Memphis Compare in Alcohol and Drug Use?
Located in southwest Tennessee on the Mississippi River, Memphis is famous for several music landmarks such as the Rock 'n' Soul Museum, Blues Hall of Fame, and Stax Museum of American Soul Music. However, the opioid epidemic has continued to progress there. In 2020, there were 416 suspected overdose deaths and 1,993 opioid-related emergency department visits in Shelby County.1 If you or a loved one is struggling with addiction, there is help available. There are more than 35 accredited alcohol and drug rehab centers in Memphis and the surrounding area.2
Memphis is located in Shelby County, Tennessee, where alcohol and drug use have long been serious concerns for the community. Noteworthy statistics for the Memphis area include:3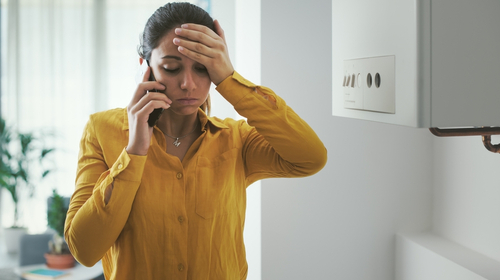 Opioid Emergencies
In the first quarter of 2021, Memphis experienced nearly 500 opioid-related emergency department visits.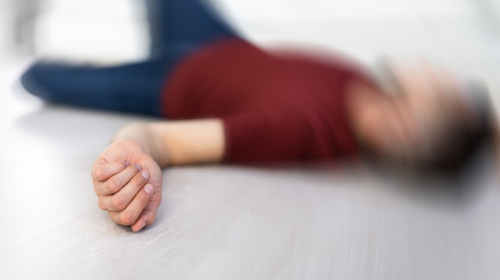 Opioid Overdoses
In the same timeframe, there were nearly 650 suspected opioid overdoses in the greater Memphis area.
Fatal Opioid Overdoses
In the first three months of 2021, Shelby County, where Memphis is located, saw 117 opioid overdose deaths.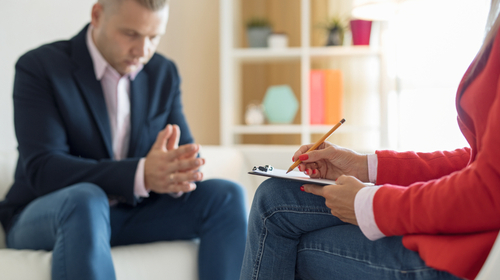 Alcohol Misuse
In 2016, roughly 51% of people admitted to state-funded addiction treatment centers identified alcohol as a substance of misuse.
How Expensive is Drug Rehab in Memphis?
The cost of going to alcohol or drug rehab in Memphis can vary widely based on several factors, including:
Setting (inpatient or outpatient)
Type of rehab (luxury or standard facility)
Length of program (short term vs. long term)
Plan specifics (whether you need detox, medication-assisted treatment, dual diagnosis care, or other specialized services)
Whether the facility receives government funding or donations
Fortunately, you have several options to pay for addiction treatment. Many accredited Memphis drug rehabs may also be willing to work with you on payment based on your financial situation.
Low-Cost and Free Drug Rehab Centers in Memphis
If you cannot afford to pay, you may be eligible for low-cost or free care at a state-funded facility. These facilities receive funding from the government, which allows them to provide reduced-cost and free options for people in need.
State-funded Memphis drug rehabs are a public health service, which means their services are available to any Tennessee resident. However, to qualify for treatment at one of these facilities, you'll likely be asked to prove that:
You are a legal resident of the United States.
You are a resident of Tennessee.
You do not have adequate income to pay.
You do not have insurance.
You have a history of substance abuse.
If you need help finding the best facility or detox center in Memphis for you, contact our helpline to get the help you need, today.
How Do You Pay for Addiction Treatment in Memphis?
Yes, most health insurance policies provide at least partial coverage for addiction treatment. However, coverage type and extent vary by insurance provider and plan.
Medicare: Medicare is a federally funded insurance program issued by the U.S. government. This type of insurance provides coverage for individuals who are 65 or older and specific younger individuals with disabilities.
Private Insurance: Private insurers are insurance companies not funded or operated by federal or state governments. The 2010 Affordable Care Act (ACA) made behavioral health treatment—which includes help for substance use and mental health disorders—an essential health benefit.4
Medicaid: Medicaid is an insurance program jointly funded by the federal government and each state's government. This type of insurance provides low-cost or free health coverage for eligible low-income adults, elderly adults, children, pregnant people, and people with disabilities.
Does Your Insurance Plan Cover Addiction Treatment?
Your private or public health insurance should provide either partial or full coverage for addiction treatment. However, not all Memphis alcohol rehabs accept all types of insurance. Get the help you need today, contact our confidential helpline at 800-405-1685 (
Who Answers?) for help verifying your insurance coverage for Memphis detox centers. You can also call the number on the back of your insurance card to speak with a plan representative about your policy's specific benefits.
How to Finance Addiction Treatment in Memphis
If you are uninsured or underinsured, do not qualify for free help, or all free drug rehab centers in Memphis are full, there are other ways you can pay:
State-Funded Facilities: Some programs, including opioid treatment programs (OTP) and methadone clinics, receive state and federal funding that allows them to offer care at a reduced cost.
Apply for a Scholarship: Scholarships may cover the cost of addiction treatment in Memphis. In addition, some facilities offer in-house scholarships that provide partial or full coverage for care at their facility.
Find a Sliding-Scale Program: Many facilities only require you to pay what you can reasonably afford. These addiction treatment centers structure their fees on a sliding scale and base your out-of-pocket costs on your income and other situational variables.
Choose a Program That Offers Payment Plans: Many places offer payment plans, which work similarly to taking out a loan. These payment plans offer the option of deferring payments until you've been discharged.
Choosing the Right Level of Care
Every person's recovery needs and timeline are unique. Memphis drug rehabs recognize this and provide a variety of options to suit various needs.
To meet diverse needs, several levels of addiction treatment are available. If you aren't sure which level of care is the best for you, check out the available choices below to learn more:
Medical Detox
Detox is the process of safely and comfortably removing all traces of drugs and alcohol from your system. This will occur in a supervised setting to manage withdrawal symptoms and allow you to move forward with recovery services. 
Inpatient
Residential or inpatient care involves receiving round-the-clock care while you live in a drug rehab center in Memphis. You'll take part in individual, group, and family therapy. Additional methods may include medication, recreational therapy, and other holistic therapies. 
Partial Hospitalization Programs (PHPs)
PHPs usually provide the same treatments as inpatient services, but you only remain at the facility during the day, then return home.
Intensive Outpatient (IOPs)
A step down from PHPs, IOPs usually act as a transition from PHPs to outpatient. IOPs give you several hours of care over several days per week. You'll likely take part in individual and group therapy. 
Standard Outpatient
Standard outpatient programs are the least intensive treatment option available. They involve two to three hours of care per week, normally at an outpatient clinic or a therapist's office. 
Aftercare
Aftercare, also known as continuing care, involves ongoing support designed to encourage you to stay strong in your sobriety. There are several aftercare options available to help ensure your long-term recovery success, including sober living housing, counseling, 12-step programs, and non-12-step programs.
If you need assistance in choosing what level of care is best for you, we are here to help. Call our confidential helpline at 800-405-1685 (
Who Answers?) to get the help you need, today.
Finding Specialized Drug Rehabs in Memphis
Every person's experience with addiction and/or mental health disorders is unique. Many drug rehab centers in Memphis recognize the need for highly personalized treatment and offer specialized programs for various identities and populations.
LGBTQ+ 
People who belong to the LGBTQ+ community may be hesitant to seek treatment because non-specialized programs may not address their needs or provide an ideal safe space. LGBTQ+ facilities are highly sensitive to sexual orientation, gender identity, co-occurring mental health conditions, and other concerns.
Men-Only
Men-only programs recognize that male clients often require a specialized approach to treatment that allows them to express their needs and emotions freely. They employ male-specific behavioral considerations in their therapeutic approach to help men work toward physical, psychological, and emotional healing.
Women-Only
Women-specific programs provide a stable and secure environment where women can feel safe working through recovery and expressing their needs. These are tailored for women and may also offer childcare services and parenting education/support to help parents focus more intensely on their recovery.
Teen
Teen-specific programs understand adolescents' complex needs and provide extensive screening to identify mental health and addiction disorders. These provide integrated addiction therapy and mental health treatment to address the intertwined challenges of both conditions.
Veteran
Veteran-specific programs are designed to target the unique and often complex needs of the veteran population. These facilities employ staff who are highly trained in best practices for evaluating and treating former military members.
Should You Travel for Drug and Alcohol Rehab in Memphis?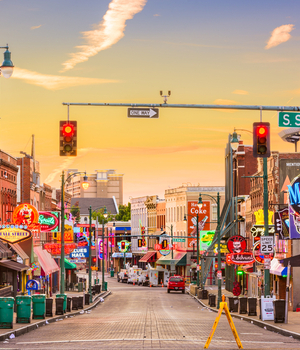 Traveling to a drug rehab center in Memphis may be right for you if your insurance covers care at a facility in the city. Other reasons you may want to travel to Memphis for addiction treatment include:
You want to break from your day-to-day environment and get away from triggers or distractions that may interfere with your recovery.
Your local area does not provide the type of care you need.
You want to experience a new environment while you work through recovery.
You have family or friends in the area who can provide support while you work through recovery.
Alcohol and Drug Laws in Memphis
Tennessee Addiction Treatment Act of 2015: Under Senate Bill 871, anyone who calls for emergency medical assistance during a suspected overdose cannot be arrested, charged, or prosecuted for a drug violation. However, this law only applies if the evidence for such a violation was obtained as a result of a good faith 911 call.14
Calling for emergency medical assistance in the event of an overdose could save a life. If you're ever involved in this type of situation, do not hesitate to seek help. This law protects you from legal consequences.
Tennessee Good Samaritan Naloxone Administration Law: This law grants immunity from civil suits to providers who prescribe naloxone (Narcan) to a person who can assist in administering the medication during an overdose. This legislation also allows the Department of Health to give instruction and training on proper naloxone use. Furthermore, the law grants civil immunity to people who administer the medication to someone who appears to be overdosing on an opioid.15
Tennessee Addiction Treatment Marketing Laws: In 2018, Tennessee passed House Bill 2068, which makes deceptive treatment facility marketing practices illegal. This legislation makes it unlawful for facilities to deceptively redirect readers to other websites and requires that site coding, electronic links, and activation be transparent.
HB 2068 also stipulates that facilities cannot solicit, receive, or attempt to receive a financial kickback for patient referrals.16 This law makes it easier for prospective addiction treatment clients to make well-informed, unbiased decisions about the facilities they'd like to attend.
Resources
PROVISIONAL ANNUAL OPIOID REPORT SHELBY COUNTY HEALTH DEPARTMENT. (2020). https://www.shelbytnhealth.com/DocumentCenter/View/2343/2020-Annual-Provisional-Opioid-Report-PDF
FindTreatment.gov. (n.d.).

FindTreatment.gov. 

Shelby County Health Department, Bureau of Epidemiology and Infectious Diseases. (2021). Provisional Opioid Report, Quarter 1 – 2021.
Tennessee Department of Mental Health & Substance Abuse Services. (2017). 2017 Tennessee Behavioral health County and Region Services Data Book.
National Library of Medicine, American Journal of Public Health. (2017). The Affordable Care Act Transformation of Substance Use Disorder Treatment.
Department of Health and Human Services, Centers for Medicare & Medicaid Services. (n.d.). Fact Sheet, Substance (Other Than Tobacco) Abuse Structured Assessment and Brief Intervention (SBIRT) Services.
Medicaid.gov. (n.d.). Pathways for Covering Mental Health and Substance Use Disorder Services.
Department of Health and Human Services, Centers for Medicare & Medicaid Services. (2016). Medicare Coverage of Substance Abuse Services.
USAC Affordable Connectivity Program. (n.d). What Is the Affordable Connectivity Program?
Substance Abuse and Mental Health Services Administration. (2020). 2019 National Survey on Drug Use and Health: Veteran Adults.
National Institute on Drug Abuse. (n.d.). Substance Use and SUDs in LGBTQ+ Populations.
National Institute on Drug Abuse. (2020). Sex and Gender Differences in Substance Use.
National Library of Medicine, Substance Abuse and Mental Health Services Administration. (2013). Treatment Improvement Protocol Series, No. 56. Addressing the Specific Behavioral Health Needs of Men. Treatment Issues for Men.
National Institute on Drug Abuse. (2020). Substance Use in Women Drug Facts. Sex and gender differences in substance use.
Substance Abuse and Mental Health Services Administration. (2021). Treatment Consideration for Youth and Young Adults with Serious Emotional Disturbances and Serious Mental Illnesses and Co-occurring Substance Use.
Capitol.tn.gov. (n.d). Senate Bill 871.
Tennessee Department of Mental Health & Substance Abuse Services. (n.d.). Naloxone Training Information.
Capitol.tn.gov. (n.d.). House Bill 2068.