Expert Insights

Tennessee isn't called the Volunteer State for no reason. We believe in giving back, and I read a news article about a young man named Justin Biggs who embodied that spirit. Justin was someone who had struggled with opioid and meth addiction for the better part of a decade; he had also been homeless for nine years. But once he was able to enter a treatment program, he chased recovery with the same intensity he used to chase his drugs of choice. Last year, while living in a halfway house and working a full-time job, Justin realized it was time to pay it forward. He began collecting clothes for the homeless in August: gloves, coats, hoodies, sweatshirts and pants, thermals, and any other items of clothing people were willing to donate. In October, when the East Tennessee weather began to turn cold, Justin went back to his old stomping grounds – the same streets he lived on during his own active addiction. In places that once held only bad memories, Justin was able to make a positive impact on the homeless population by handing out all the donated clothing items, which would help to keep people warm during the coming winter months. He called his clothing drive "Hoodies for the Homeless," and he plans to do it again in 2023.

~ Rita Milios
Top 5 Drug Rehabs in Nashville, TN
Every alcohol and drug rehab in Nashville offers its own set of unique amenities, programs, and therapies. Evidence-based treatment is available at multiple inpatient centers in Nashville. These facilities often provide a range of therapies, faith-based treatments, and outpatient options for recovery.
Below are the five best addiction treatment centers in Nashville based on the following criteria:
Offering evidence-based treatment
Accreditation
Certifications
Client testimonials / reviews
Highest Rated Rehab: Brentwood Springs Detox
Brentwood Springs Detox, located in a residential neighborhood in the Oakmont area of Denver, offers detox for heroin, cocaine, prescription drugs, and alcohol. They provide medication-assisted treatment combined with counseling.

Treatment programs include:

Detox
Medication-assisted Therapy
Alcohol Rehab
Drug Rehab
Holistic Therapy
Wound Care
Aftercare Service

Treatment programs are supported by:

Commission on Accreditation of Rehabilitation Facilities (CARF)
LegitScript

Location and contact information:
5935 Edmondson Pike
Nashville, TN 37211
615-560-7545
Best Luxury Detox: Nashville Addiction Recovery
Nashville Addiction Recovery, a concierge acute medical detox and crisis intervention practice, is headquartered in Nashville. It provides outpatient drug and alcohol detox and rehab treatment in homes, hotels, or other comfortable personal settings. An addiction medicine physician supervises treatment, as well as follow-up care.

Treatment programs include:

Outpatient Treatment (at home, in a hotel, or at a facility of choice)
Alcohol Rehab
Drug Rehab (Cocaine, Opioid)
Crisis Intervention
Medication-assisted Treatment
Psychotherapy/Counseling
Wellness Program (Nutrition, Exercise, Massage, Yoga, Acupuncture)
Professional Program
Adult and Young Adult (16 and up) Treatment

Treatment programs are supported by:

LegitScript
American Board of Emergency Medicine (physician)

Location and contact information:
4515 Harding Pike, Ste. 325
Nashville, TN 37205
615-314-2421
Best Faith-Based Rehab: Next Door
Next Door Inc., located between Music Row and downtown Nashville, is a women's-only outpatient drug and alcohol rehab facility. They offer health and wellness programs and individual case management in addition to alcohol and drug treatment.

Treatment programs include:

Detox
Medication-assisted Treatment
Partial Hospitalization Program
Intensive Outpatient Program
Dual Diagnosis
12-Step Programming
Gender-specific Issues
Case Management

Location and contact information:
402 22nd Ave.
Nashville, TN 37203
615-251-8850
Music Therapy: Recovery Unplugged Tennessee Drug & Alcohol Rehab Nashville
Recovery Unplugged Tennessee Drug & Alcohol Rehab Nashville is located in Brentwood, Williamson County, within the Nashville metropolitan area. They offer expert medical care for withdrawal symptoms in comfortable residences, featuring fitness centers and music spaces.

Treatment programs include:

Detox
Alcohol Rehab
Drug Rehab
Residential Treatment
Outpatient Treatment
Counseling (CBT, DBT)
Music Therapy
Recreational Facilities
Fitness Center

Location and contact information:
255 Wilson Pike Circle
Brentwood, TN 37027
615-616-9685
Best Co-Occurring Diagnosis Center: Samaritan Recovery Community
Samaritan Recovery Community is a non-profit agency, located within walking distance of downtown Nashville and East Nashville. They provide long and short-term residential drug, alcohol, and co-occurring disorder treatment, as well as outpatient treatment, for men and women. The facility has 60 beds.

Treatment programs include:

Residential Rehab Treatment (men and women)
Intensive Residential Treatment (men and women)
Outpatient Treatment
Alcohol Rehab
Drug Rehab
Psychotherapy/Counseling
Nutrition Counseling
Family Program
Aftercare Program
Alumni Association

Treatment programs are supported by:

Commission on Accreditation of Rehabilitation Facilities (CARF)
SAMSHA (opioid certification)

Location and contact information:
319 South 4th Street
Nashville, TN 37206
615-244-4802
Nashville Alcohol/Drug Use Statistics
Agencies in Tennessee collect data on substance abuse and substance use disorders (SUDs). Alcohol and drug use statistics help inform a plan of action to ensure treatment is accessible to everyone.
Overdoses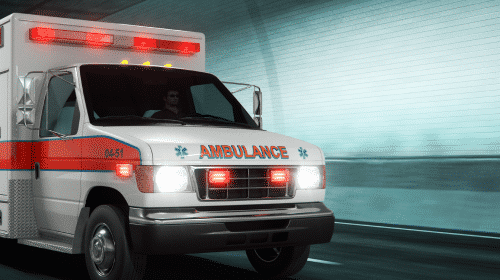 In 2021, 712 deaths in Nashville were due to drug overdoses – a 15% increase from 2020.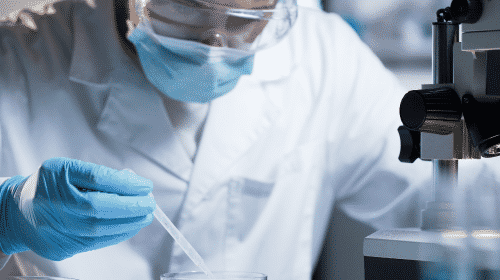 In 74% of fatal overdoses, fentanyl was the number one drug found in toxicology analysis.2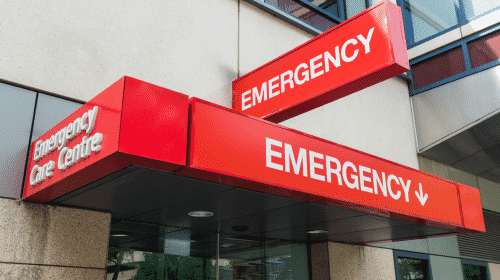 Emergency room visits for drug overdoses decreased slightly from 2,591 in 2020 to 2,583 in 2021.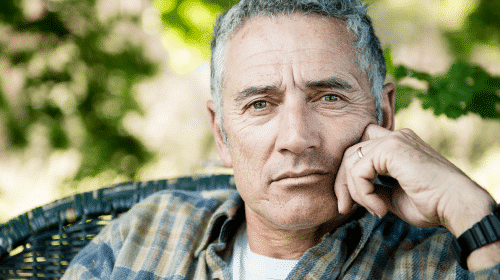 Most overdose survivors were males ranging from 25 to 34 years of age.
In 2021, 712 deaths in Nashville were due to drug overdoses; this was a 15% increase from the number of drug overdoses in 2020. Males between 35 and 44 were the most common age group of those who had fatal drug overdoses. In 74% of fatal overdoses, fentanyl was present in toxicology analysis. Along with fentanyl, cocaine, and methamphetamine were present in some.2
The number of visits to the emergency room for drug overdoses decreased slightly from 2,591 in 2020 to 2,583 in 2021. Most of the overdose survivors were males ranging from 25-34 years of age. The most common drugs involved in non-fatal overdoses were synthetic opioids at 61%, followed by heroin at 34%, and stimulants at 5%. 2
Additional Nashville overdose statistics include:2
5,746 fire Department and EMS calls responded to suspected drug overdoses
28% of emergency responses in the third quarter required multiple doses of naloxone
34% of emergency responses in the fourth quarter required multiple doses of naloxone
How Much Does Drug Rehab in Nashville Cost?
The Tennessee Department of Mental Health and Substance Abuse Services makes it possible for anyone living in Nashville to get help with a substance use disorder.
Low-Cost and Free Drug Rehab Centers in Nashville
Nashville treatment centers want everyone to get help. As such, several programs have been created to help with costs, such as the Substance Abuse Prevention and Treatment Block Grant (SAPT), in which local facilities contract with the state to accept funding that covers people who need care but cannot afford to pay for it.5
Eligibility criteria include:5
You have no way to pay for services.
You are not enrolled in TennCare.
You do not have third-party healthcare coverage.
You have maxed out all of your TennCare or third-party benefits.
You meet the 133% federal poverty guidelines.
Other funding resources that cover your cost include the following:5
Crisis Detoxification
Adolescent Substance Use Disorders Services Program
Treatment for Pregnant Women Abusing Substances
Women's Recovery and Treatment
DUI Offenders Alcohol and Drug Addiction Treatment (ADAT)
Supervised Probation Offender Treatment (SPOT)
Faith-based programs
Does Insurance Cover Rehab Center Costs?
Private Insurance
Tennessee residents are protected under the federal Mental Health Parity and Addiction Equity Act. This law requires all insurance companies to cover at least some of the cost of substance abuse treatment. Every insurance plan is different and offers specific coverage, and copays and deductibles may apply. 
Medicaid
TennCare is Tennessee's Medicaid program. It covers residents in Tennessee who are parents or caretakers of a minor, pregnant, elderly, or have a disability. To see if you qualify for Medicaid, you must meet income and resource limits.<sup>4</sup>
Medicare
Medicare covers Tennessee residents 65 and older and those with certain disabilities. This government program includes coverage for addiction treatment under various plans. However, not all rehabilitation facilities accept Medicare as a method of payment.
TRICARE
TRICARE in Tennessee provides health insurance coverage for addiction treatment, military personnel, veterans, and their families. 
If you have insurance, it could cover part of the costs. Check with your insurance company by calling the number on your card. You may also contact the clinic in Nashville directly to see if you meet the qualifications for funding.
To find free Nashville drug rehabs, get help today at 800-405-1685 (
Who Answers?) . Our helpline is confidential, and someone is available 24/7 to take your call.
How Do You Pay for Addiction Treatment in Nashville?
If you do not meet the eligibility criteria for free help in Nashville, or if they do not have an opening at the time of your call, there are still options for affordable treatment services.
Choose a Program That Offers Payment Plans
Payment plans are contractual agreements with a facility that state you will receive treatment services at a given rate. The facility recognizes you cannot pay for the services at one time; therefore, they create a schedule to include specific dates on which you will submit a portion of the total fee.
Apply for a Scholarship
Scholarships and grants are funding sources that do not require repayment. You may have to provide financial information that shows you cannot afford drug rehab in Nashville without the financial support of a scholarship.
Find a Sliding-Scale Program
Sliding scale fee programs help people with no or low income or who cannot afford their deductible get treatment services at a reduced rate. Your income determines how much you pay.
Addiction Treatment Settings
To meet diverse needs, several levels of addiction treatment are available. If you aren't sure which level of care is the best for you, check out the available choices below to learn more:
Medical Detox
Detox is the process of safely and comfortably clearing your system of all drugs and alcohol. It occurs in a supervised setting, to manage withdrawal symptoms and allow you to move forward with recovery services. 
Inpatient
Residential or inpatient care involves receiving 24/7 care while you live at a rehab facility or detox center in Nashville. You'll be included in individual, group, and family therapy. Additional methods may include medication, recreational therapy, and other holistic therapies. 
Partial Hospitalization Programs (PHPs)
PHPs usually provide similar treatments as inpatient services, but you only stay at the facility during the day, then return home.
Intensive Outpatient (IOPs)
A step down from PHPs, IOPs often serve as a transition from PHPs to outpatient. IOPs provide several hours of care over several days per week. You'll likely take part in individual and group therapy. 
Standard Outpatient
Standard outpatient programs are the least intensive treatment option. They involve two to three hours of care per week, typically at an outpatient clinic or a therapist's office.
Aftercare
Aftercare is a form of follow-up and ongoing support after you complete an inpatient or outpatient program. It may include 12-step meetings and continued therapy, with the goal of preventing you from relapsing.
If you need assistance in choosing a program, we are here to help. Call our confidential helpline at 800-405-1685 (
Who Answers?)  to get the help you need, any time.
Specialized Drug Rehabs in Nashville
Holistic 
Holistic programs use traditional therapies and alternative therapies to treat each person's mind, body, and spirit in recovery. Examples of holistic therapies are mindfulness yoga, meditation, acupuncture, art, music, spiritual counseling, massage, fitness, and nutrition management.
Christian and Faith-Based
Many people with a substance use disorder prefer a faith-based program. The goal is to integrate therapies that help you restore your faith so it can help you maintain recovery. Bible studies, prayer groups, mission work, and testimonies supplement traditional therapies at faith-based treatment centers.
Luxury
Comfort is a priority at luxury drug rehab centers in Nashville. Everything is customized to meet your needs, such as privacy, personal counselors, organic foods cooked by a chef, and on-site amenities you may find in resorts.
Executive
An executive program meets the needs of professionals with significant responsibilities in their careers. Executive programs allow specific times each day for work. You can access computers, conference rooms, phones, and private living spaces. Some executives are permitted to travel when necessary.
Dual Diagnosis 
One in four adults with a substance use disorder also has a mental health disorder, which is referred to as a dual diagnosis or a co-occurring disorder. Effective treatment for dual diagnosis addresses both disorders, as an untreated condition could trigger a relapse.
Types of Therapy Used in a Nashville Drug Rehab
Addiction treatment centers in Nashville will use evidence-based behavioral therapies for treating substance use disorders. The goal is to replace unhealthy thoughts, feelings, and behaviors with more constructive ones. Below are examples of standard behavioral therapies.13
Cognitive Behavioral Therapy
Cognitive behavioral therapy (CBT) focuses on helping patients identify their own problematic thought patterns and actions, and to increase their understanding of how these behaviors impact their substance use. CBT is based on the idea that psychological problems are often rooted in cognitive distortions or faulty ways of thinking.

Dialectical Behavior Therapy
Dialectical behavioral therapy is a form of psychotherapy intended to help people change problematic thoughts and behaviors by learning to manage and change negative emotions, rather than trying to escape from them.

Motivational Enhancement Therapy
Motivational enhancement therapy (MET) is a form of therapy that helps individuals strengthen their internal motivation and create a plan for change. Individuals with SUDs are often ambivalent about changing their behaviors, even when they are aware of the damage caused by their addiction.

Contingency Management
Contingency management uses positive reinforcement to help build positive habits. This approach uses strategic rewards or incentives to encourage behaviors such as attending treatment sessions and engaging in recovery-focused activities.

Group Therapy
Group therapy can be highly beneficial to individuals in a drug or alcohol program. Group counseling provides a safe environment in which patients can build their interpersonal communication skills and learn from others who have been in their situation.

Family Therapy
Family therapy is integral to many programs. Research shows that when combined with individual counseling, family therapy can help reduce stress, improve mental health conditions, and help prevent relapse.12
Should You Travel for Drug and Alcohol Rehab in Nashville?
The decision to travel requires practical consideration. Ask yourself questions such as:
Does your insurance pay for treatment in Nashville?
Is your home environment supportive or conducive to recovery?
What will the weather be like while you are in Nashville?
Do you have friends or family near Nashville??
Are there more suitable facilities near me?
Alcohol and Drug Laws in Nashville
Good Samaritan Overdose Prevention Law: Under the Good Samaritan Law, if someone is overdosing and you contact emergency services for help, neither you nor the person overdosing can be arrested or prosecuted for:
Drug possession
Being in the vicinity of drug use
Violating probation or parole due to drug use or possession
Outstanding warrants from drug use or possession
This law does not protect you from other crimes that may have been committed, however.
Substance Abuse Marketing Law: Passed in 2018, Tennessee is now enforcing regulations that prevent substance abuse treatment facilities from false marketing tactics. Facilities must be transparent and avoid manipulation in all marketing efforts.
Expanded Availability of Naloxone: Naloxone (Narcan) is a life-saving drug that reverses opioid overdoses. Tennessee recently passed a bill that provides more prescriptions of Naloxone to people with an opioid use disorder, their family, friends, coworkers, and anyone else who may be near someone misusing opioids.
There are many great options for accredited drug rehab centers in Nashville. If you need help finding the right one, call our confidential helpline at 800-405-1685 (
Who Answers?) .
Resources
Drug Overdose Information. (n.d.). Nashville.gov.
FindTreatment.gov. (n.d.). FindTreatment.gov. 
Priester, M. A., Browne, T., Iachini, A., Clone, S., DeHart, D., & Seay, K. D. (2016). Treatment Access Barriers and Disparities Among Individuals with Co-Occurring Mental Health and Substance Use Disorders: An Integrative Literature Review. Journal of Substance Abuse Treatment, 61, 47-59.
Metro Public Health Department of Nashville/ Davidson County. (2021). Quarterly Drug Overdose Surveillance Update.
Metro Public Health Department of Nashville/Davidson County. (2019). Nashville Community Health and Wellbeing Survey.
Vanderbilt University Medical Center. (2019). Davidson County, TN Community Health Needs Assessment.
Tennessee Department of Mental Health and Substance Abuse Services. (2021). Adult Substance Abuse Treatment.
U.S. Department of Health and Human Services. (2016). Facing Addiction in America: The Surgeon General's Report on Alcohol, Drugs, and Health. Substance Abuse and Mental Health Services Administration (U.S.); Office of the Surgeon General (US). Washington (D.C.).
U.S. Department of health and human services. (2022). Mental Health and Substance Use Co-Occurring Disorders.
Substance Abuse and Mental Health Services Administration. (2020). The National Survey on Drug Use and Health Detailed Tables.
Anxiety & Depression Association of America. (2021). Substance Use.
Flanagan, J. C., Korte, K. J., Killeen, T. K., & Back, S. E. (2016). Concurrent Treatment of Substance Use and PTSD. Current Psychiatry Reports, 18(8), 70.
Dworkin, E. R., Bergman, H. E., Walton, T. O., Walker, D. D., & Kaysen, D. L. (2018). Co-Occurring Post-Traumatic Stress Disorder and Alcohol Use Disorder in U.S. Military and Veteran Populations. Alcohol Research: Current Reviews, 39(2), 161-169.
Trull, T. J., Freeman, L. K., Vebares, T. J., Choate, A. M., Helle, A. C., & Wycoff, A. M. (2018). Borderline Personality Disorder and Substance Use Disorders: An Updated Review. Borderline Personality Disorder and Emotion Dysregulation, 5, 15.