Clarksville, TN, Drug and Alcohol Statistics
Tennessee Department of Health data shows that Montgomery County, of which Clarksville is the seat, has one of the highest rates of overdose fatalities in the state. Statewide alcohol and drug data collected from 2017 to 2020 shows that:1, 2, 3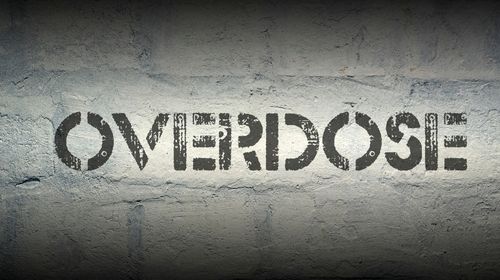 90 Montgomery County residents lost their lives to a drug overdose in 2020, a 23% increase from 2019.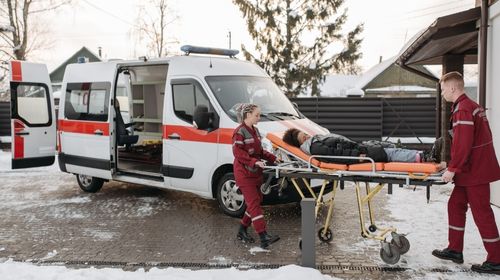 Most drug overdoses in 2020 involved multiple substances; 74 involved fentanyl, 17 involved prescription opioids, and 13 involved heroin.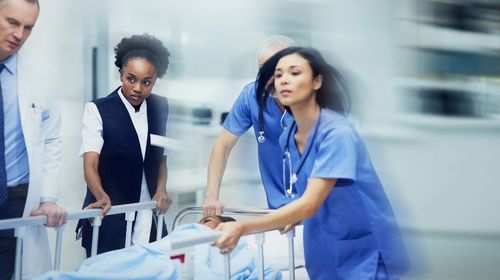 Montgomery County hospitals recorded rates of overdose-related inpatient stays in 2018 (288 stays), 2019 (235 stays), and 2020 (220 stays).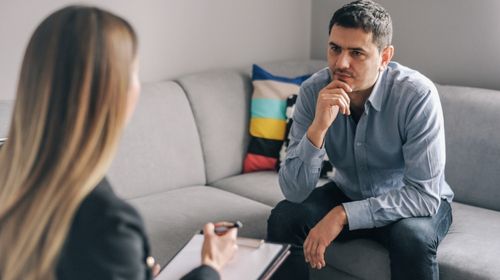 46% of patients admitted to Montgomery County alcohol and drug rehab facilities from 2015 to 2017 reported misusing prescription opioid drugs.
Expert Insights

It's hard to believe, but there were 117 people who died from a drug overdose in Clarksville's Montgomery County in 2021. Of those 117, 98 had fentanyl in their systems, according to the TN Department of Mental Health and Substance Abuse Services. With no end in sight for the fentanyl crisis on our hands, the only tool we really have to combat this deadly synthetic opioid is naloxone (sold under the brand name Narcan). It comes in both an injectable form and a nasal spray. And with so many fentanyl-related deaths, Clarksville's Save a Life program (part of the Cheatham County Community Enhancement Coalition) is providing free naloxone nasal spray and free training on how to use the medication known as the "anti-overdose medication." The group also teaches people how to identify the signs of an opioid overdose, how to call for emergency help, and how to assist the victim while waiting for emergency services to arrive.

~ Nikki Seay
Top 3 Drug Rehabs in Clarksville, Tennessee
Below are the top three addiction treatment centers in Clarksville based on the following criteria:
Offering evidence-based treatment
Accreditation
Certifications
Client testimonials / reviews
Clarksville Addiction Recovery
Clarksville Addiction Recovery is an outpatient Suboxone Clinic located in Clarksville, Tennessee. Through medication and therapy, the physical, mental, and emotional aspects of healing are addressed. They also provide drug screens, mental health assessments, life coaching, and case management.

Clarksville Addiction Recovery specializes in:

Outpatient
Medication Assisted Treatment
Drug Screening

Location and contact information:
1823 Memorial Dr
Clarksville, TN 37043
(931) 919-2742
Cumberland Heights
Cumberland Heights is an alcohol, drug, and dual diagnosis treatment center located in Clarksville, Tennessee. Their outpatient program has day and evening options along with specialty support for Veterans, military personnel, and their families. For those who are court-ordered into treatment, Cumberland assists with documenting progress.

Cumberland Heights specializes in:

Outpatient
Substance Abuse Assessments
PTSD Treatment

Treatment programs are supported by:

Location and contact information:
219 Dunbar Cave Rd B
Clarksville, TN 37043
(931) 288-5549
Recovery Now
Recovery Now provides medication assisted treatment in Clarksville, Tennessee. Specializing in opioid addiction treatment, Recovery Now provides behavioral therapy in conjunction with medications to reduce the withdrawal symptoms, mitigate relapse, and provide emotional support for a higher chance of long-term recovery than with medication alone. A board-certified addiction specialist will assist with treatment planning and implementation.

Recovery Now specializes in:

Outpatient
Medication Assisted Treatment
Telehealth

Treatment programs are supported by:
Location and contact information:
1816 Memorial Cir
Clarksville, TN 37043
Cost of Drug Rehab in Clarksville
The cost of alcohol or drug rehab in Clarksville varies from facility to facility and program to program based on several factors. The type of treatment you need (inpatient vs. outpatient) and the length of time you spend in rehab will play major roles in determining the cost of your care. Whether you have health insurance and what your plan covers will also impact your out-of-pocket treatment expenses.
According to SAMHSA, 11 rehab facilities are situated within a 25-mile radius of Clarksville. Most, if not all, of these facilities offer multiple payment options to accommodate patients at all income levels. The breakdown is as follows:4

Low-Cost and Free Drug Rehab Centers in Clarksville
If you don't have the financial resources to pay for care in full, you still have options for getting the treatment you need. Some Clarksville drug rehabs offer financing options that make care more affordable by splitting costs into manageable monthly installments. If a payment plan isn't feasible, you may be eligible for low-cost or free treatment, depending on your income.
State-Funded Programs
If you're uninsured or underinsured and have a low income, you may qualify for reduced-cost or free care at a state-funded facility. These facilities receive funding from the federal government and Tennessee tax dollars, so they can provide care for residents who can't pay for treatment.
You'll need to be able to demonstrate proof of financial need, as well as proof of residency, to qualify for subsidized care at one of these facilities. If you're interested in qualifying, you can contact the Tennessee Department of Mental Health and Substance Abuse Services for more information.6
Scholarships
Scholarships are designed to fund addiction treatment for individuals who may not otherwise be able to access the care they need. Some scholarships cover 100% of a person's program, while others bridge the gap between what a person can pay and what the program actually costs.
You may be able to find in-house scholarships offered at certain Clarksville alcohol rehabs by calling local facilities to ask about financial aid. You can also find and apply for these awards through third-party donor organizations.
Sliding-Scale Programs
If you go to a drug or alcohol rehab in Clarksville that uses a sliding fee scale, you'll only be required to pay what you can afford. These facilities will ask you for proof of income to determine your out-of-pocket costs. If you have a low income, your fee could be as low as $0, depending on how the facility structures its sliding fee scale.
To find Clarksville detox centers or rehabs that have variable, income-based fees, you can call each facility in your search results to ask about their payment options.
Insurance-Covered Programs
The 2010 Affordable Care Act classified substance use and mental health treatment as essential healthcare benefits. That means all private insurance plans purchased from the Healthcare Marketplace must offer some degree of coverage for addiction treatment.7 Employer-sponsored health plans typically provide coverage for alcohol and/or drug rehab, too. Government-funded healthcare plans, including Medicaid and Medicare, also cover several medically necessary addiction services.8, 9
If you have health insurance, it may cover care at specific detox centers in Clarksville, either in full or in part. The amount your insurance will pay ultimately depends on your plan, as well as the facility you choose. If your plan has a network, you must select a treatment center within that network to get coverage for your care.
Specialized Drug Rehabs in Clarksville
Drug and alcohol rehabs in Clarksville offer several types of addiction treatment programs to suit a wide variety of individual needs, preferences, and identities. They include:
LGBTQ+ 
These programs provide a safe, inclusive, understanding space for LGBTQ+ persons to express their needs, support one another, and work through the unique challenges they often face.
Faith-Based
Faith-based programs offer a spiritual approach to addiction recovery, integrating prayer groups and literature studies into treatment plans. If your religion is important to you, you may want to consider finding a spiritual rehab.

Inpatient 
These highly intensive programs require you to live at the rehab facility while participating in several hours of supervised, evidence-based treatment daily. They also can offer a medical detox if you need it, which helps you manage your withdrawal symptoms.

Telehealth
These online programs provide evidence-based therapy virtually, typically via video on a computer, smartphone, or tablet.
Outpatient
These evidence-based programs, which include partial hospitalization programs (PHPs), intensive outpatient programs (IOPs), and standard outpatient programs, allow you to live at home but require you to attend several hours of treatment each week.
Dual Diagnosis
These programs provide simultaneous, evidence-based therapy for co-occurring substance use and mental health disorders.
Veteran
These programs address the unique treatment needs of former military members and provide a supportive, understanding environment for healing to take place.

Luxury
These programs provide evidence-based treatment in a high-end, luxurious setting that includes several posh amenities to make patients as comfortable as possible.
Executive
These programs provide high-level professionals with the privacy and work-related resources they need to maintain their corporate responsibilities while undergoing treatment.
How to Choose the Right Clarksville Drug Rehab?
As you research your options for drug or alcohol rehab in Clarksville, think carefully about the experience you'd like to have. Each facility offers a different atmosphere, specialties, recovery approach, and features. These factors and others will play central roles in shaping your experience. Some important things to consider include:
Type of treatment offered: Do you need inpatient or outpatient care? What setting does the facility offer? Does it offer aftercare or step-down programs?
Payment options: Will you be using insurance? Does the facility take your plan? If you need payment assistance, can you access any type of financial aid?
Location: What kind of environment would you prefer? A secluded, peaceful location or a more bustling, lively locale?
Treatment approach: Might you benefit from the alternative therapies offered by a holistic program? What about the spiritual practices integrated into a faith-based program?
Amenities: What facility features are important to you if any? Would you like access to a pool or exercise equipment? What about private accommodations or chef-prepared meals?
Facility rules: What are you allowed to bring with you? Who can visit you and when? Can you smoke onsite? How much personal time will you have each day?
Should You Travel for Drug and Alcohol Rehab in Clarksville?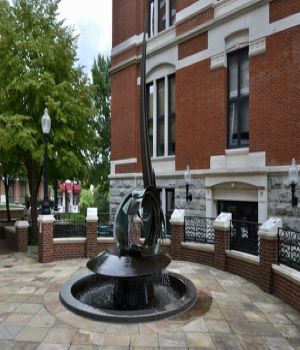 Going to a rehab center outside of your hometown can benefit you in several ways. If you're considering traveling to Tennessee for addiction treatment, here are a few reasons you may want to choose an alcohol or drug rehab in Clarksville:
You prefer a more suburban environment but want quick access to a major city (Nashville is less than an hour away
You like a temperate climate and the outdoors and want easy access to hiking trails and waterways
You want to engage in treatment away from home so you can keep triggers, stressors, and distractions to a minimum
Your insurance covers care at Clarksville drug rehabs
You have family or friends in the area that can provide support as you undergo treatment
Clarksville borders the Cumberland River and is surrounded by scenic forests. No matter where you go, you'll enjoy quick access to beautiful vistas and plenty of opportunities for outdoor fun.
If you prefer a more bustling environment, consider the downtown area, where you find art galleries, a professional theatre, street art, urban trails, and impressive historic architecture. This section of the city is highly walkable and full of friendly locals.
If you love being outdoors, consider the central part of the city near Dunbar Cave State Park. There, you'll be just minutes away from 144 acres of honeycombed caverns and captivating 14th-century Native American cave art.
Alcohol and Drug Laws in Clarksville, TN
Tennessee Addiction Treatment Act (Overdose Prevention): In Tennessee, anyone who (in good faith) seeks emergency medical assistance for a person who appears to be overdosing can receive legal immunity for certain drug-related offenses. If law enforcement obtains the evidence for possession or use of illicit substances during the assistance request, the offender cannot be arrested, charged, or prosecuted for the offense. This law also applies to the overdose victim, but only when the incident is the individual's first such overdose.
Tennessee Naloxone Standing Order: In Tennessee, any person at risk of an opioid overdose and any person who may be able to save an overdose victim's life can obtain naloxone from a pharmacy without a prescription. The state's Good Samaritan Law grants immunity from civil suit to providers who dispense and/or administer naloxone and laypersons who administer naloxone intending to save a life.10
Family Medical Leave Act (FMLA): Under this federal law, many Tennessee residents are eligible for protected leave from their jobs to recover from a serious health condition. Both substance use and mental health disorders qualify as serious health conditions under this law.
A qualifying employee can take up to 12 weeks of leave within a 12-month period. To be eligible, the employee must work for a business that has had at least 50 employees within a 75-mile radius for a minimum of 20 weeks in the previous or current year, have worked for their employer for at least one year, and have worked a minimum of 1,250 hours during the previous year.
During leave, employees on company-provided health insurance are entitled to continue their plan at the same cost they were paying while actively working. Employers are not required to pay employees while they're on leave, but they are required to reinstate returning employees to the same or an equivalent position.

Montgomery County Drug Court: In Clarksville, non-violent offenders with substance use issues can opt to participate in the Montgomery County Drug Court as a special condition of their probation. This program lasts 15 to 18 months and aims to rehabilitate offenders with substance use disorders, so they can live more productive lives.12
If you need help finding accredited alcohol and drug rehab centers in Clarksville, either for yourself or someone you love, we're available 24/7 to assist. Call our confidential helpline anytime at 800-405-1685 (
Who Answers?) to chat with a knowledgeable treatment support specialist about local options.