Expert Insights

Drug abuse in Murfreesboro, Tennessee is well documented, however the number of overdose deaths during the Covid pandemic increased to epic proportions. When you compare the number of overdose deaths in 2018 to 2020, the massive increase is undeniable. In Tennessee, there were 1,818 cases of overdose statewide. By the time 2020 rolled around, that number exploded to 3,032 overdose deaths. These deaths were driven by opioids, like most other areas of the country. Murfreesboro's Rutherford County is one of several counties receiving millions of dollars in funding over the next 18 years to continue fighting drug abuse. With that funding, a task force will be created to raise awareness of drug abuse, educate the community about the dangers of drug abuse, and most importantly, to provide assistance to those who are suffering from addiction. This is a good thing, considering resources in many areas of Tennessee are lacking.

~ Kerry Nenn
Top 5 Drug Rehabs in Murfreesboro, Tennessee
Below are the top five addiction treatment centers in Murfreesboro based on the following criteria:
Offering evidence-based treatment
Accreditation
Certifications
Client testimonials / reviews
Journey Pure Center
Journey Pure Center is an alcohol and drug treatment center located in Murfreesboro, Tennessee. Areas of focus include brain rebalancing, accurate diagnostics, implanted daily therapies, relapse prevention. Journey Pure works with dual diagnosis and believes all co-occurring disorders must be addressed in order to maintain recovery.

Journey Pure Center specializes in:

Detox
Inpatient
Outpatient Clinic
Medication Assisted Treatment

Treatment programs are supported by:

The Commission on Accreditation of Rehabilitation Facilities
LegitScript Certified

Location and contact information:
5080 Florence Road
Murfreesboro, TN 37129
(615) 410-9260
Tulip Hill Recovery
Tulip Hill Recovery is a substance use disorder, mental health, and trauma treatment center located in Murfreesboro, Tennessee that focuses on treating co-occurring mental health concerns. They offer 24 hour staff, including a 24 hour on-call therapist, along with individual sessions with a psychiatrist and case manager.

Tulip Hill Recovery specializes in:

Partial Hospitalization
Intensive Outpatient
EMDR
Aftercare
Veterans Programs

Treatment programs are supported by:

LegitScript Certified
The Commission on Accreditation of Rehabilitation Facilities

Location and contact information:
1800 South Rutherford Boulevard #103
Murfreesboro, Tennessee 37130
(629) 201-7495
Threshold Recovery
Threshold Recovery is a sober living and halfway house program with multiple 12-step based homes in Murfreesboro, Tennessee. They offer transitional living services in a safe, secure, and healthy family environment geared toward long-term recovery.

Threshold Recovery specializes in:

Sober Living
Halfway Houses

Location and contact information:
220 Richardson Ave
Murfreesboro, TN 37130
(629) 201-5996
S2L Recovery
S2L Recovery is a Christian addiction treatment center for men ages 18 to 65, located in Woodbury, Tennessee. Their curriculum encompasses a 12-step free approach to recovery that allows for sobriety without labels. Their treatment model focuses on the future and how to build a life of recovery.

S2L Recovery specializes in:

Treatment programs are supported by:

Location and contact information:
3180 Hill Creek Road
Woodbury, TN 37190
(888) 241-8546
Sunrise Sober Living
Sunrise Sober Living provides housing for men in recovery from substance use disorder in Murfreesboro, Tennessee. They offer weekly drug screening, 12-step meetings, medication management, money management, vocation assistance, community involvement, and mentoring.

Sunrise Sober Living specializes in:

Sober Living
Halfway Houses

Location and contact information:
1021 Ewing Blvd
Murfreesboro, TN 37130
How Does Murfreesboro Compare in Alcohol and Drug Use?
Murfreesboro is a city in Tennessee that was once named one of the best places to live in the country. Now the sixth-largest city in the state, it's home to more than 165,000 residents, and the population has continuously grown since the city's incorporation in the early 19th century.1 But like so many other places around the country, addiction and overdose deaths are a major concern in the area. If you are ready to jumpstart your recovery, there are over 20 accredited alcohol and drug rehab centers in Murfreesboro.2
Data collected by the Tennessee Department of Health indicates that Murfreesboro and Rutherford County as a whole have some of the highest rates of substance abuse in the state. Reports from 2017 to 2020 show that:1, 2, 3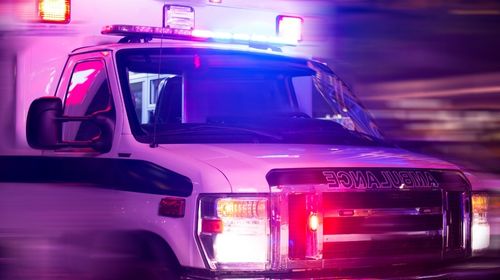 Rutherford County hospitals saw increasing rates of overdose-related inpatient stays from 2018 to 2020. Records show 252 stays, 292 stays, and 354 stays each year.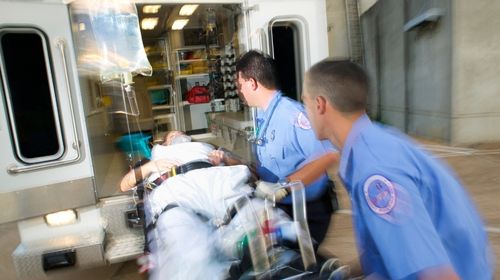 Rutherford County recorded 126 drug overdose deaths in 2020, up from 95 in 2019—nearly a 33% year-over-year increase.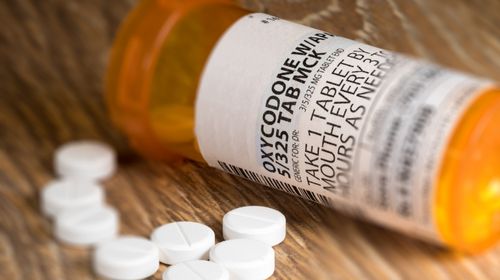 Many of the county's recorded overdoses in 2020 involved multiple drugs; 102 involved fentanyl, 18 involved heroin, and 20 involved benzodiazepines.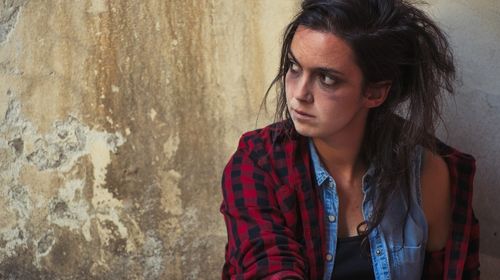 From 2015 to 2017, roughly 44% of Rutherford County patients admitted to addiction treatment programs reported misusing prescription opioids.
How Expensive is Drug Rehab in Murfreesboro?
The cost of treatment at Murfreesboro drug rehabs can vary widely. The type of facility you choose, the type of care you need, and the length of your program will all impact your costs. Whether you have health insurance and your plan's extent of addiction coverage will also help determine your out-of-pocket expenses.
According to the Substance Abuse and Mental Health Services Administration, 19 alcohol and drug facilities are located within a 25-mile radius of Murfreesboro. Most accept one or more forms of insurance, and some offer financial aid to qualifying individuals. These facilities accept several forms of payment to accommodate a wide variety of needs. Here's the breakdown:
If you're ready to get treatment but are worried you can't afford the cost, help is available. Several rehabs and detox centers in Murfreesboro can work with you to ensure you get the care you need, regardless of your ability to pay.
Are There Low-Cost and Free Drug Rehab Centers in Murfreesboro?
Whether you have the financial resources to pay for a portion of your costs or cannot pay for any of your rehab expenses, you have options. Low-cost and free addiction services are available both in and near Murfreesboro to make rehab more accessible to all.
Sliding-Scale Programs
If you need reduced-cost or free treatment, look for an alcohol or drug rehab in Murfreesboro that uses a sliding fee scale. This variable fee structure bases your out-of-pocket costs on your income, allowing you to pay what you can reasonably afford. The lower your income, the lower your program fee will be.
Depending on the facility and its fee structure, services may be free of charge for households with incomes that fall at or below the federal poverty level. Households with incomes above that level generally pay a predetermined percentage of their total program cost based on where they fall on the scale.
State-Funded Facilities
If you have a low income and no insurance, you may qualify for low-cost or free care at a state-funded drug or alcohol rehab in Murfreesboro. These facilities get funding from state and local governments, which allows them to provide evidence-based treatment at little to no cost for qualifying Tennessee residents.
If you're interested in obtaining low-cost or free treatment at one of these facilities, you must meet the following eligibility requirements:5
You lack the financial resources to pay for care
You're not currently a Tennessee Medicaid (TennCare) beneficiary
You don't have any health benefits from a third-party source
You've exhausted your TennCare or third-party benefits for addiction treatment
Your income falls at or below 133% of the federal poverty level as defined by the United States Department of Health and Human Services
To learn more about qualifying for state-funded treatment and which local facilities offer subsidized care, you can contact the Tennessee Department of Mental Health and Substance Abuse Services.5
Scholarships
Scholarships provide partial or full funding for addiction treatment costs, depending on the award. Some Murfreesboro alcohol rehabs may offer in-house scholarships to patients who need financial aid. Others may partner with third-party donor associations that award need-based funding to eligible individuals.
To qualify for a scholarship, you'll need to apply and provide proof of financial need. You may also need to prove that you've exhausted all other financial assistance options. If you're interested in applying for this type of funding, contact local facilities to ask if they offer it. Local charity organizations, churches, and nonprofits may also be able to point you in the direction of groups that offer these awards.
Insurance-Covered Treatment
If you have health insurance, you may be able to use it to pay for care at a Murfreesboro drug rehab. Most private policies and employer-sponsored plans provide coverage for addiction and mental health treatment, as the Affordable Care Act classifies these services as essential health benefits.6 Government-sponsored healthcare plans like Medicaid and Medicare also cover a range of medically-necessary mental health, alcohol, and drug services.7, 8
Whether your insurance covers care in part or in full, it can dramatically reduce the cost of your program. But you may still be responsible for paying an out-of-pocket deductible or copay, depending on your plan. You may also need to choose a facility within your plan's network to use your insurance benefits.
To find Murfreesboro detox centers and rehabs that take your insurance, you can call local facilities and ask about the types of insurance they accept. You can also call our helpline at 800-405-1685 (
Who Answers?) to go over your options with one of our compassionate specialists.
Choosing the Right Level of Care
Think about your unique needs as you compare facilities. Would you benefit from highly supervised, immersive treatment? Do you need to continue working or handling other life responsibilities while you're in care? Might you benefit from being in a community with others who share your background, identity, or preferences? Can you travel to a treatment center?
Alcohol and drug rehabs in Murfreesboro offer various types of addiction programs to suit virtually any need and preference. They include:

LGBTQ+
These programs provide a safe, inclusive, understanding space for LGBTQ+ persons to express their needs, support one another, and work through the unique challenges they often face.
Faith-Based
Faith-based programs offer a spiritual approach to addiction recovery, integrating prayer groups and literature studies into treatment plans. If your religion is important to you, you may want to consider finding a spiritual rehab.

Inpatient
These highly intensive programs require you to live at the facility while participating in several hours of supervised, evidence-based treatment daily. They can also offer a medical detox to help manage your withdrawal symptoms.

Telehealth
These online programs provide evidence-based therapy virtually, typically via video on a computer, smartphone, or tablet.
Outpatient 
These evidence-based programs, which include partial hospitalization programs (PHPs), intensive outpatient programs (IOPs), and standard outpatient programs, allow you to live at home but require you to attend several hours of treatment each week.
Dual diagnosis
These programs provide simultaneous, evidence-based therapy for co-occurring substance use and mental health disorders.
Veteran
These programs address the unique treatment needs of former military members and provide a supportive, understanding environment for healing to take place.

Luxury
These programs provide evidence-based treatment in a high-end, luxurious setting that includes several posh amenities to make patients as comfortable as possible.
Executive
These programs provide high-level professionals with the privacy and work-related resources they need to maintain their corporate responsibilities while undergoing treatment.
How to Choose the Right Murfreesboro Drug Rehab?
Selecting an alcohol or drug rehab in Murfreesboro is a big decision. As you weigh your options, think carefully about your needs and preferences because each facility is unique. Some of the most important things to consider when choosing a rehab center include:
Payment options: Does the facility accept your insurance? If you won't be using insurance, what other payment options are available to you? Can you qualify for financial assistance?
Treatment setting: Does the facility specialize in inpatient or outpatient? Does it offer both? Can you get step-down care and/or aftercare?
Treatment philosophy: What kind of treatment model does the facility use? Programs should center around evidence-based therapies but may also use a holistic or faith-based approach.
Location: Would you prefer a facility located amid the hustle and bustle of the city or one situated in a more peaceful, serene locale?
Features and amenities: Are amenities important to you? If so, which ones would you prefer? Private accommodations? Gourmet meals? A pool? Spa services or recreational facilities?
Program rules: Can you bring your cell phone? Can you smoke? What is the facility's visitation policy?
Should You Travel for Drug and Alcohol Rehab in Murfreesboro?
Traveling for treatment is a personal decision that only you should make based on what you believe is best for your recovery. Some of the many reasons you may want to consider traveling to an alcohol or drug rehab in Murfreesboro include:
You can't access the type of treatment you need in your local area.
Your insurance will pay for drug or alcohol rehab in Murfreesboro.
You want to enroll in a facility away from home for privacy reasons.
You want to get out of your day-to-day environment so you can focus intensely on your recovery.
You like the great outdoors but want to be close to the big city (Murfreesboro is less than an hour's drive from Nashville).
If you're looking at Murfreesboro alcohol rehabs, think about your location preference. There are several areas you may want to consider, such as:
Downtown: This historic neighborhood is packed with attractions, including Cannonsburgh Village, where you can tour a typical 1830s southern town. It's also close to the historic Oaklands Mansion, a former plantation house.
Northwest Murfreesboro: Here, you'll find the Stones River National Battlefield, where more than 6,000 Civil War soldiers and other service members are buried.
Southeast Murfreesboro: Here, you'll be near Todds Lake, Barfield Crescent Park, and several major roadways that exit the city. If you're a nature lover, you'll have quick access to several areas where you can enjoy gorgeous views and the local flora and fauna.
Alcohol and Drug Laws in Murfreesboro, TN
Tennessee Addiction Treatment Act (Overdose Prevention): In Tennessee, anyone who (in good faith) seeks emergency medical assistance for a person who appears to be overdosing can receive legal immunity for certain drug-related offenses. If law enforcement obtains the evidence for possession or use of illicit substances during the assistance request, the offender cannot be arrested, charged, or prosecuted for the offense. This law also applies to the overdose victim, but only when the incident is the individual's first such overdose.10
Tennessee Naloxone Standing Order: In Tennessee, any person at risk of an opioid overdose and any person who may be able to save an overdose victim's life can obtain naloxone from a pharmacy without a prescription. The state's Good Samaritan Law grants immunity from civil suit to providers who dispense and/or administer naloxone and laypersons who administer naloxone intending to save a life.10
Family Medical Leave Act (FMLA): Under this federal law, many Tennessee residents are eligible for protected leave from their jobs to recover from a serious health condition. Both substance use and mental health disorders qualify as serious health conditions under this law.
A qualifying employee can take up to 12 weeks of leave within a 12-month period. To be eligible, the employee must work for a business that has had at least 50 employees within a 75-mile radius for a minimum of 20 weeks in the previous or current year, have worked for their employer for at least one year, and have worked a minimum of 1,250 hours during the previous year.
During leave, employees on company-provided health insurance are entitled to continue their plan at the same cost they were paying while actively working. Employers are not required to pay employees while they're on leave, but they are required to reinstate returning employees to the same or an equivalent position.
Tennessee Good Samaritan Law: This law grants legal immunity from civil suit to pharmacists, medical providers, and emergency responders who administer naloxone with the intent to save an overdose victim's life. The law also offers the same legal protection to laypeople who, in good faith, administer naloxone to someone who appears to be overdosing.10
If you're ready to get treatment for alcohol and/or drug abuse, we're available 24/7 to help you find the right facility for your needs. Call our free helpline day or night at 800-405-1685 (
Who Answers?) to explore accredited alcohol and drug rehab centers in Murfreesboro with one of our treatment support specialists.