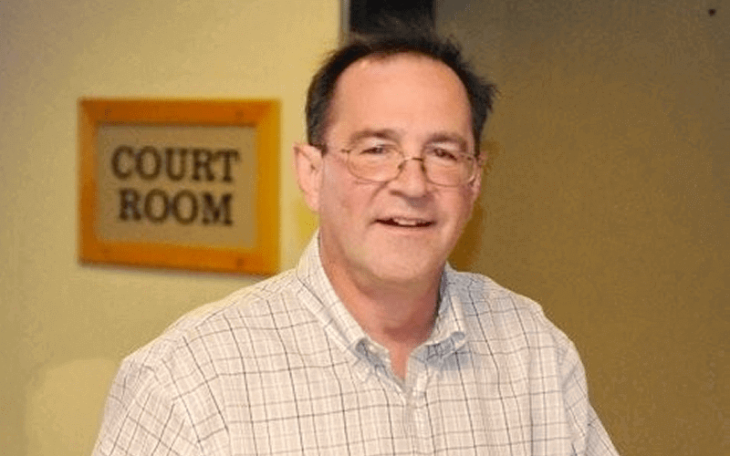 Raymond Kraynak, a doctor who allegedly wrote prescriptions for millions of doses of opioids his patients didn't need, was arrested Dec. 21 and charged over the deaths of five people.
The charges relate to Kraynak's alleged writing of prescriptions for 2.7 million doses of opioids in just 19 months. Prescriptions went to 2,838 patients, prosecutors said. The doctor gave up his license to write prescriptions for controlled substances after his arrest and appearance in U.S. District Court for the Middle District of Pennsylvania on Dec. 22, where he pled not guilty.
Surrendering his license was part of a bail agreement, according to news reports.
Federal prosecutors in Harrisburg said Kraynak gave out prescriptions for drugs like oxycontin, hydrocodone, fentanyl, and oxycodone to patients even when they had no medical need for the drugs. The doctor, from the small town of Mount Carmel, failed to medically examine patients properly or check their backgrounds to determine whether they were likely to misuse the drugs, prosecutors said.
A federal grand jury indicted Kraynak Dec. 20 on 19 counts of unlawfully distributing such drugs and "causing the death of five patients" according to the U.S Attorney's Office.
Prosecutors characterized Kraynak's medical practice – known as Keystone Family Medicine Associates – which has offices in Shamokin and Mount Carmel, as a "pill mill." The patients' deaths occurred between 2013 and 2015.
Drug Enforcement Administration agents investigated Kraynak, along with officers from the Pennsylvania State Police and local forces in Mount Carmel.
Kraynak, 60, was swept up as part of a broader effort, led by federal and state police agencies, to crack down on heroin trafficking in the Middle District of Pennsylvania.
Under the charges, Kraynak could be sentenced to between 20 years and life in prison for each of the deaths. He could receive additional prison time for the other offenses in the indictment.
Because the charges include "maintaining drug-involved premises," prosecutors will seek to have his two offices shut down. They will also ask to have his Pennsylvania medical license revoked and for him to be fined $500,000.
Kraynak's attorney, Thomas A. Thornton, a federal public defender, filed a motion to postpone Kraynak's trial for two months due to delays in delivery of necessary documents from federal prosecutors.