Alcohol and Drug Use Statistics in Bethlehem, PA
Pennsylvania has experienced an increase in drug use in the last decade. The amount of heroin seized in Pennsylvania increased between 2006 and 2016 by 56%.2 The following health statistics have been reported for drug and alcohol misuse as well as overdose in Northampton county and the substate region.3, 4

About 12% of residents reported marijuana use in the past year between 2016 and 2019.
Almost 58% of residents reported alcohol use in the past month between 2016 and 2019.
Less than 1% of residents reported methamphetamine use in the past year between 2016 and 2019.
Nearly 26% of residents reported binge alcohol use in the past month between 2016 and 2019.
About 3% of residents reported pain reliever misuse in the past year between 2016 and 2019.
Levels of Care for Rehabs in Pennsylvania
Several levels of substance abuse care are available to effectively meet each Pennsylvanian's recovery needs.
Alcohol and Drug Detoxification
Detox is the process of safely removing drugs or alcohol from your system. This occurs in a supervised setting, such as a hospital or inpatient rehab, so professionals can comfortably manage your withdrawal symptoms.
Inpatient Care
Residential or inpatient treatment involves living at a rehab facility under 24/7 supervision and care. Treatment services usually include individual and group therapy, nutritional counseling, experiential therapies, and medication.
Partial Hospitalization Programs (PHPs)
PHPs allow you to live at home while receiving addiction treatment at a hospital. Treatment methods may be similar to inpatient rehab, but you can return home during non-treatment hours.
Intensive Outpatient Programs (IOPs)
A step down from a PHP, IOPs allow you to attend a few hours of counseling each week, spread out over several days. You can spend the rest of your time at home, working, or fulfilling other obligations.
Standard Outpatient
As the least intensive treatment option, standard outpatient care involves just one to two hours of treatment per week. Because it has the least oversight and supervision, this level of treatment is typically appropriate for highly motivated people who have a strong support system.
Relapse Prevention
Relapse Prevention, also known as aftercare, begins when you complete a Pennsylvania rehab program. It includes ongoing support and encouragement through 12-step groups, non-12-step groups like SMART Recovery, ongoing therapy, sober living homes, and more. Aftercare is an important part of relapse prevention.
How to Pay for Addiction Treatment in Bethlehem, Pennsylvania
Private Insurance
Insurance providers must cover substance abuse and mental health treatment services to some extent. However, specific coverage varies by plan, so Pennsylvania residents must contact their providers to confirm how much and which treatments are covered by their plan.
Pennsylvania Medicaid
Pennsylvania's Medicaid program, Medical Assistance (MA), provides health insurance to low-income residents. It covers treatment services like inpatient drug rehab and outpatient substance abuse treatment. To qualify, residents typically are required to provide proof of income. Additionally, to use MA to pay for rehab, the facility must accept MA as a method of payment.
Pennsylvania Medicare
Pennsylvania Medicare is a federal program providing healthcare coverage to residents over the age of 65 as well as those with certain health conditions or disabilities. Pennsylvanians can use Medicare to cover the cost of drug addiction treatment services, including rehab. However, not all rehabs accept Medicare insurance.
TRICARE in Pennsylvania
Pennsylvania TRICARE (East region) is a government program that provides health insurance coverage for military personnel, veterans, and their families. TRICARE coverage includes addiction treatment services; however, specific coverage varies by plan.
Sliding Scale Rehabs
Sliding scale rehabs charge only what a resident can reasonably afford to pay, based on their income. To qualify for a sliding scale rehab in Pennsylvania, residents must provide proof of income.
IHS-Funded Drug Rehabs
Drug rehabs funded by the Indian Health Service (IHS) provide free addiction treatment to Alaskan Natives and Native Americans.
Travel to and Within Bethlehem, PA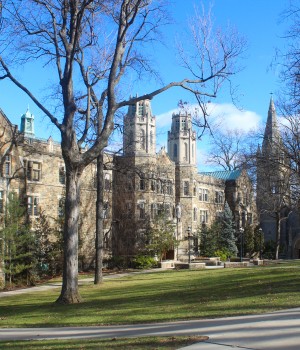 Bethlehem is located in the Lehigh Valley, a part of the Appalachian Valley, about 35 miles from Mount Poconos. This city is recognized as a U.S. Christmas city and is steeped in holiday charm with unique holiday traditions such as Christmas Huts, Christmas City Stroll, and a live Advent Calendar. Bethlehem may feel like a different world with its picturesque streets and eclectic neighborhoods; however, the extensive transportation network makes it accessible from major cities like New York and Philadelphia.
Whether you are considering drug rehab in Bethlehem, Pennsylvania, or visiting a loved one in Bethlehem alcohol rehab, the information below can help with your travel plans.
Tourist attractions in Bethlehem include the Colonial Industrial Quarter, Dutch Springs Aqua Park, Sands Casino, and Christkindlmarkt.
There are a variety of hotels and motels with budget-friendly options, such as the Homewood Suites by Hilton, Comfort Inn of Bethlehem, Extended Stay America, and Holiday Inn Express and Suites.
Lehigh Valley International Airport is a great option for flying to and from Bethlehem because it is only 6 miles from the city center.
Trenton-Mercer Airport is another flight option 58 miles away from Bethlehem.
Bethlehem, PA, is walkable to some extent, and the public transportation system is decent.
Lehigh and Northampton Transportation Authority (LANTA) provides extensive bus service within Bethlehem and the metropolitan area.
Trans-Bridge Lines provides bus service daily from Bethlehem to Newark, New Jersey, and New York City, making it relatively easy to explore other major cities in the region.
Pennsylvania Alcohol and Drug Laws
Pennsylvania lawmakers have enacted the following policies related to substance use, treatment, and overdoses:1,2,3,4
Law Enforcement Treatment Initiative: LETI allows residents of participating Pennsylvania counties to contact law enforcement for help in identifying a rehab facility—without the threat of arrest. The initiative also allows law enforcement officers to guide individuals to treatment rather than divert them into the criminal justice system.
Good Samaritan Law: This law offers legal protection for certain drug crimes to Pennsylvania residents who seek medical attention or administer naloxone during a drug-related overdose. The law is designed to encourage Pennsylvanians to call for help by removing the threat of arrest for drug-related crimes. To receive immunity, Pennsylvanians must report the incident to emergency officials, give authorities identifying information, and stay with the overdose patient until first responders arrive. The law does not provide protection for crimes of delivery or distribution of drugs.
Naloxone Standing Order: This order allows pharmacists to dispense naloxone without a prescription.
Marijuana Laws: In Pennsylvania, marijuana is illegal for recreational use. Residents can apply for a medical marijuana card if they have a qualifying medical condition. Qualified patients can carry a 30-day supply of marijuana in a non-smokable form. Illegal possession of marijuana can lead to a 30-day imprisonment and a $500 fine. If the illegal possession is for more than 30 grams of marijuana, the penalties can include up to a year in prison and a $5,000 fine.