Pittsburgh Alcohol and Drug Use Statistics
Pittsburgh is located in Allegheny County, Pennsylvania, which has one of the highest drug-related overdose deaths in the state.1 Other notable drug and alcohol use statistics for Pittsburgh and Allegheny County include:2,3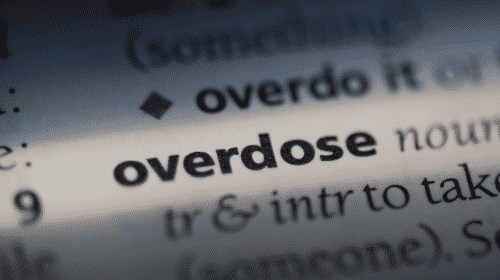 From 2019 to 2020, Allegheny County saw a 44% increase in opioid-related overdose deaths.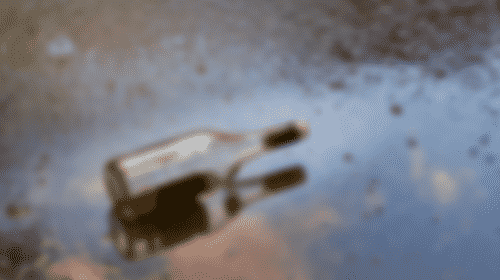 From 2015 to 2016, 35% of Allegheny County residents reported monthly binge drinking.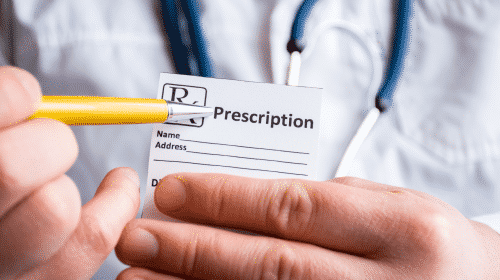 Between 2015 and 2016, 9% of Allegheny County residents reported abusing prescription painkillers.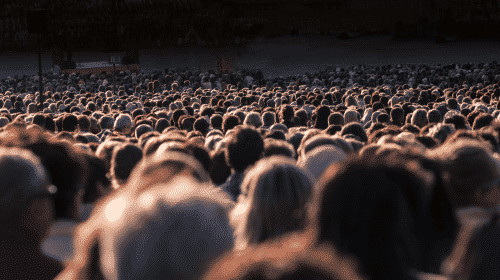 Between 2015 and 2016, approximately 15% of all Allegheny County adults reported using cocaine at some point.
How Much Does Drug Rehab in Pittsburgh Cost?
The cost of alcohol or drug rehab in Pittsburgh depends on several variables, including:4
The type of treatment setting you choose (inpatient rehab generally costs more than outpatient)
The type of rehab facility you select (luxury facilities cost more than standard ones)
Whether you have insurance and what your policy covers
The type of treatment you need—specialty services like dual diagnosis treatment and medication-assisted treatment (MAT) may increase your rehab costs
Whether a treatment facility gets funding from the government or other sources (non-profit and state-funded rehabs tend to be more affordable than private rehabs)
According to the Substance Abuse and Mental Health Services Administration (SAMHSA), there are more than 60 rehab facilities within the greater Pittsburgh area. Of those facilities, 52 take private insurance, and 59 accept Medicaid. Some non-profit and state-funded treatment facilities in the area provide services at little to no cost for eligible individuals.5
How to Find Free Rehabs in Pittsburgh
State-funded alcohol rehabs and drug rehabs in Pittsburgh provide addiction treatment and/or mental health services to low-income individuals who cannot afford the high cost of rehab. These facilities receive funding from local, state, and federal sources that allow them to provide treatment services at little to no cost for people who demonstrate serious financial need.
If you're interested in enrolling in a low-cost or free rehab in Pittsburgh, be aware that you need to prove your state and U.S. residency to qualify. You'll likely also need to show proof of income and a lack of health insurance to be eligible for enrollment. To find one of these facilities near you, you can reach out to local social services agencies for more information. You can also call our free, 24/7 helpline at 800-926-9037 (
Who Answers?) if you need assistance finding free rehabs in the Pittsburgh area.
Does Insurance Cover Drug and Alcohol Rehab in Pittsburgh?
Yes, health insurance typically covers alcohol and drug rehab and mental health treatment services in Pittsburgh. According to the Affordable Care Act (ACA) and the Mental Health Parity and Addiction Equity Act (MHPAEA), addiction and mental health treatment are essential health benefits and must be covered by both private and public insurance.6
Private Insurance
If you have private health insurance, your plan will likely cover part or all of your addiction treatment costs. However, the extent of your coverage depends on your provider and plan. Understand, too, that not all Pittsburgh alcohol rehabs and drug rehabs accept all types of private insurance. You'll need to contact each facility you're interested in to verify your insurance coverage before you enroll.
Popular insurance providers in the Pittsburgh area include Aetna, Advantra, Blue Cross Blue Shield, Coventry, Humana, Gateway, and UnitedHealthcare. If you have insurance through one of these providers, you should have some degree of coverage for addiction treatment at rehab facilities that accept these plans.
Medicaid
Medicaid is public insurance jointly provided by the federal government and the government of each state. This type of insurance covers low-income adults, their children, elderly adults, people with disabilities, and pregnant women. Medicaid provides coverage for behavioral health services, which includes treatment for substance use and mental health disorders. If you have Medicaid, your extent of coverage for addiction and/or mental health services depends on the plan you have.7
Medicare
Medicare is a federal insurance program that provides coverage for people aged 65 and older and certain younger people with disabilities. This type of insurance provides coverage for what is considered "reasonable and necessary" addiction treatment services. Inpatient treatment, certain outpatient programs, medications for opioid dependence, and mental health treatment services are typically covered.8 If you have Medicare, be aware your coverage depends on the plan you have and whether a rehab facility accepts it.
How Do I Know if My Insurance Plan Covers Substance Abuse Treatment?
Your private or public health insurance should provide some degree of coverage for drug or alcohol rehab in Pittsburgh. To find out what your coverage looks like, you'll need to call each facility you're considering to verify your insurance. If you need help doing that, you call our 24/7 helpline at 800-926-9037 (
Who Answers?) for immediate assistance. You can also call the number on the back of your insurance card to speak with a benefits representative who can explain your plan's coverage in detail.
How to Pay for Addiction Treatment in Pittsburgh
If you do not have health insurance or don't qualify for treatment at a free drug or alcohol rehab in Pittsburgh, help is still available. Scholarships, grants, sliding scale treatment services, and financing agreements all help reduce the cost of addiction treatment or spread your costs out over time.
Choose a Program That Offers Payment Plans: If you have a stable source of income but cannot afford to pay for the full cost of your treatment program upfront, you may be able to find rehab facilities that offer payment plans. These plans work like any other financing agreement, requiring an application, proof of income, and credit information. Some rehab facilities offer in-house financing, while others coordinate with third-party organizations that provide this type of treatment funding.

If approved for a payment plan, you'll sign a financing agreement that splits up the total cost of your treatment into several manageable payments. You'll pay back your balance over time according to your contract and may be able to defer your payment start date until you've finished rehab.
Apply for a Rehab Scholarship: Rehab scholarships provide funding that can cover some or all of your rehab program costs. These scholarships are awarded on an as-needed basis, and if you're eligible for one, you will not have to pay back the funding you receive. But to qualify for a scholarship, you'll need to demonstrate significant financial need. In many cases, you'll also need to prove you've exhausted all other treatment funding options.

According to SAMHSA, six Pittsburg alcohol rehabs and drug rehabs provide various forms of financial assistance for people in need.5 To find and apply for rehab scholarships, contact treatment facilities directly to ask about the types of payment assistance they offer and how to access it.
Find a Sliding Scale Rehab Program: Many Pittsburgh alcohol rehabs and drug rehabs offer sliding scale treatment services, which base your rehab costs on your ability to pay. These facilities consider your gross monthly or annual income to determine your out-of-pocket treatment costs. Even if you can only afford a small portion of your total rehab costs, that's all you'll ultimately be required to pay.

Generally, nonprofit and government-funded rehab facilities offer sliding scale programs, so if you need reduced-cost treatment, such facilities may be a good place to start. You may also be able to locate sliding scale rehab programs in Pittsburg by performing an internet search for "drug rehabs" or "alcohol rehabs." Then call each facility in your search results to ask whether they offer income-based treatment services.
Popular Drug and Alcohol Rehab Centers in Pittsburgh
Gateway Rehab Squirrel Hill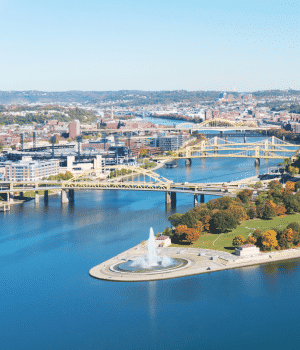 Gateway Rehab Squirrel Hill is a non-profit alcohol and drug rehab facility specializing in both adult and teen treatment programs. This rehab center offers medical detox, inpatient treatment, outpatient rehab programs, substance misuse family programs, telehealth addiction treatment, and extended care programs. MAT for opioid and alcohol use disorders is also available here.
Allied Addiction Recovery Pittsburgh
Allied Addiction Recovery is a state-licensed alcohol and drug rehab facility and one of few in the Pittsburgh area that offers MAT and drug-free treatment. This facility specializes in partial hospitalization programs (PHPs), intensive outpatient programs (IOPs), individual therapy, and treatment for gambling addiction. Gender-specific programs and programs for young adults are also available here.
Greenbriar Treatment Center
Greenbriar Treatment Center is a Joint Commission-accredited addiction treatment facility specializing in a range of rehab programs for adults and young adults. Medical detoxification, inpatient rehab programs, outpatient rehab programs, and long-term recovery support services are available through this rehab center.
Renewal Treatment Center
Renewal Treatment Center is a non-profit drug and alcohol rehab facility that empowers individuals and their families to heal and recover from the effects of alcohol and/or drug misuse. This treatment center offers gender-specific rehab programs, non-hospital detoxification, non-hospital inpatient treatment programs, outpatient programs, holistic therapies, and mental health treatment services. Family support programs, supportive housing, workforce development programs, life skills programs, and other continuing care services are also available here.
Rehab Settings: Inpatient, Outpatient, and Beyond
Your history of substance use, mental health status, financial situation, and treatment needs will determine which treatment setting—inpatient or outpatient—is right for you.
Inpatient Drug Rehab
Inpatient alcohol or drug rehab in Pittsburgh may be right for you if you live with severe addiction and/or mental health concerns. This type of treatment takes place in a residential setting where you'll be required to live for the length of your rehab program. Depending on your needs and recovery progress, an inpatient program could last anywhere from 30 to 90 days.
While enrolled in residential rehab, you'll have 24/7 access to treatment professionals who will support and guide you on your road to recovery. You'll also live in a community with your peers who will be working through recovery alongside you. You'll participate in daily treatment sessions according to the facility's structured schedule and will have a safe, stable environment where you can focus intensely on recovery.
In addition to standard, evidence-based addiction therapies, many inpatient rehab facilities also offer holistic therapies like meditation and yoga to help you relax and work on healing. Many inpatient rehab facilities also offer medical detox, which helps you safely withdraw from substances and stabilize your body and mind before formal treatment begins.
Partial Hospitalization Programs
Partial hospitalization programs, also known as PHPs, provide intensive addiction treatment in an outpatient setting. These programs offer several hours of evidence-based addiction therapy per day and typically meet for treatment five to seven days a week. Although you can live at home while enrolled in a PHP, you'll need to have transportation to and from your rehab sessions. This level of treatment may be a good option for you if you need intensive therapy but cannot put work, school, or family care on hold to enroll in an inpatient program.
Intensive Outpatient Programs
Intensive outpatient programs (IOPs) also provide intensive addiction therapy but not as frequently as PHPs. Most IOPs provide three to five days of treatment per week, with treatment sessions lasting several hours per day. Often, these programs offer morning or evening sessions to better accommodate a variety of scheduling needs.
IOPs require participation in group and/or individual therapy and typically also provide alcohol and drug education and relapse prevention services. Many programs also offer skills development education, such as vocational training, to help with your transition from rehab back to daily life. If you need step-down care after inpatient rehab or an intensive yet flexible first-line treatment program, an IOP may be a good option for you.
Standard Outpatient Rehab
Standard outpatient addiction treatment typically involves five to 10 hours of addiction therapy and education spread over one to three weekly treatment sessions. These programs often serve as a form of aftercare, either following inpatient treatment or a higher-intensity outpatient program. For many, low-intensity outpatient treatment is a great way to receive ongoing relapse prevention support and build long-term community with peers.
Telehealth and Online Addiction Treatment
If you cannot travel to a Pittsburgh drug rehab or alcohol rehab for any reason, you may be able to enroll in an online addiction treatment program offered through telehealth. You'll likely need an internet-connected device, such as a smartphone, laptop, or tablet, to access online treatment services, as therapy sessions are usually conducted via video. However, some programs may allow you to participate in therapy sessions over the phone.
Virtual addiction treatment services can make alcohol and drug rehab more accessible to you if you have a pre-existing condition that may make travel difficult or hazardous. They can also help you access care if you do not have transportation to and from a rehab facility. If you're interested in a telehealth rehab program, be aware that insurance may not cover this form of treatment. You'll need to check with your provider or verify coverage at your chosen treatment center to calculate costs for virtual rehab services.
Medical Detox Services
If you have a history of opioid, alcohol, barbiturate, or benzodiazepine use, you may need to complete a stay in a medical detox facility before starting drug or alcohol rehab in Pittsburgh. Medical detoxification provides around-the-clock supervision and care from medical and addiction professionals who will help you withdraw from substances as safely and comfortably as possible.
While undergoing detox, you may receive medications to help minimize withdrawal symptoms and IV fluids to keep you properly hydrated. You may also receive psychological support in addition to medical care to ensure you're physically and mentally prepared to begin formal treatment.
Specialized Rehab in Pittsburgh for Various Populations
If you identify with a specific affinity group, you may benefit from a rehab program that's sensitive to your unique needs and lived experiences. Many Pittsburgh alcohol rehabs and drug rehabs offer treatment services that cater to the needs of the following populations.
Veteran Rehab
Given the stress and traumas associated with active duty, veterans may be particularly vulnerable to developing addiction and co-occurring mental health disorders such as PTSD and depression. If you're a retired member of the military and need treatment for substance misuse or a mental health disorder, a veteran-specific rehab program may benefit you. These types of programs not only provide a community with support from peers but also an environment that's sensitive to your unique lived experiences. Many veteran rehab programs also provide dual diagnosis treatment for co-occurring disorders like depression, anxiety, and post-traumatic stress disorder (PTSD).
LGBTQ+ Rehab
If you're part of the LGBTQ+ community, you may benefit from an addiction rehab program that provides a close community with other LGBTQ+ persons. These rehab programs often specialize in treatment for co-occurring mental health disorders, such as depression and anxiety, that are common among the LGBTQ+ population. They also focus on addressing unique challenges and lived experiences you may have faced, such as trauma, harassment, internalized homophobia, family rejection, and gender dysphoria.
Men-Only Rehab
Many Pittsburgh alcohol rehabs and drug rehabs offer men-only treatment programs that are sensitive to the unique needs of men working through recovery. These programs provide an accepting environment where you can be open in expressing your needs and lived experiences. Engaging in a men-specific rehab program can also provide you with invaluable support from other men working through recovery and long-term community with peers.
Women-Only Rehab
Women-only rehab programs address addiction through the female perspective. These programs not only provide a community with other women in recovery but also an accepting, understanding space where women can feel supported in expressing their needs. Often, women-specific programs provide special perinatal services for pregnant women and new mothers who can benefit from parenting education and resources. Some programs also offer supportive housing for women who've been victims of intimate partner violence or other traumas.
Teen Rehab
TSeveral Pittsburgh drug rehabs offer teen-specific treatment programs that are sensitive to the unique cognitive, physical, and emotional needs of adolescents with addiction. These programs often specialize in treating co-occurring mental health disorders that are common among teens, such as depression and anxiety.

Adolescent rehab programs often make family involvement an important part of treatment and provide activities and outings that appeal to younger individuals. Inpatient programs may even provide in-house educational services to allow teens to continue their schooling even while in treatment. Some also provide sober-living or halfway housing for teens who do not have stable home environments to return to after rehab.
Should I Travel to Pittsburgh for Drug and Alcohol Rehab?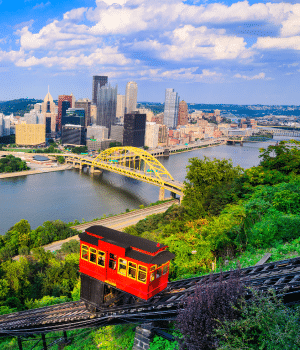 If you enjoy the urban atmosphere of a large city, traveling to drug or alcohol rehab in Pittsburgh may be right for you. Other reasons to consider traveling for addiction treatment include:9
Your health insurance covers treatment at a local rehab facility.
You want to be in a new environment where your social circle or other triggers cannot interfere with your progress through recovery.
You have family or friends in the area who can support you throughout treatment.
You do not have access to the treatment resources you need in your local area.
If you have the financial means to travel and would like to do so, having a fresh start in a new place may benefit your recovery.
Neighborhoods in Pittsburgh to Consider for Treatment
If you're thinking about traveling to Pittsburgh for alcohol and/or drug rehab, you may want to consider enrolling in a treatment facility in one of the following neighborhoods:10
Cultural district: Located in downtown Pittsburgh, this area of the city is known for its art galleries, many cultural landmarks, theaters, and highly urban, historic feel.
East Allegheny: Also known as Deutschtown, this neighborhood located on Pittsburgh's North Side is just across the river from the Cultural District and is known for its historic neighborhoods, parks, German culture, and walkability.
North Oakland: Located slightly east of downtown, the North Oakland neighborhood is home to some of Pittsburgh's most famous attractions and museums, including the Cathedral of Learning and the Carnegie Museum of Natural History.
Squirrel Hill North: Home to Carnegie Mellon University and Chatham University, this area of town is known for its gorgeous natural grounds, many bookstores, and eclectic eateries and shops.
Alcohol and Drug Laws in Pittsburgh, Pennsylvania
Pennsylvania Good Samaritan Immunity Law: In Pittsburgh, the Good Samaritan Law provides limited legal immunity to persons who seek medical attention or administer naloxone to someone experiencing a drug-related overdose. This law aims to encourage more people to call 911 during a suspected overdose by providing immunity from arrest or prosecution to persons who possess small amounts of controlled substances. To receive protection under this law, a person must be acting in good faith.11
Pennsylvania Naloxone Standing Order: Pennsylvania's Naloxone Standing Order, also known as Senate Bill 1164, allows friends or family members of persons who may be at risk for an overdose to obtain a naloxone prescription. This law also allows such persons to administer naloxone to someone who is overdosing and protects the administering individual from prosecution.12
Pennsylvania Family Leave and Medical Act: In Pennsylvania, employees who work for an employer with at least 50 staff members can take up to 12 weeks of leave for treatment for a serious health condition that prevents them from performing the duties of their job. This includes treatment for alcohol and/or drug addiction. Under this law, employers do not have to offer paid leave, but they must provide employees with their original or an equivalent position when they return from leave.13
Aftercare Options for Relapse Prevention
When you complete your rehab program, ongoing counseling, support, and other relapse prevention resources can help you stay strong in your recovery long term. If you think you need more time in treatment, you may want to consider a step-down program. This type of outpatient support will gradually reduce the frequency of your sessions to help you transition back to normal life. Other aftercare options you may want to consider include:14
12-step recovery groups like Narcotics Anonymous (N.A.) or Alcoholics Anonymous (A.A.)
Non-12-step recovery groups like SMART Recovery
Peer support groups
Ongoing alcohol and drug education classes
Sober-living housing, which provides a stable, substance-free environment to help you successfully transition back into the community
Your rehab program may provide aftercare planning and support as part of your treatment. Many facilities also offer alumni programs for rehab graduates, which can provide you with valuable support throughout your lifelong recovery journey.
If you or someone you love needs treatment for addiction or a co-occurring mental health disorder, we're here to help, day or night. Call us at 800-926-9037 (
Who Answers?) to speak with a specialist who can help you find Pittsburgh alcohol rehabs or drug rehabs that may be right for your needs.
Resources