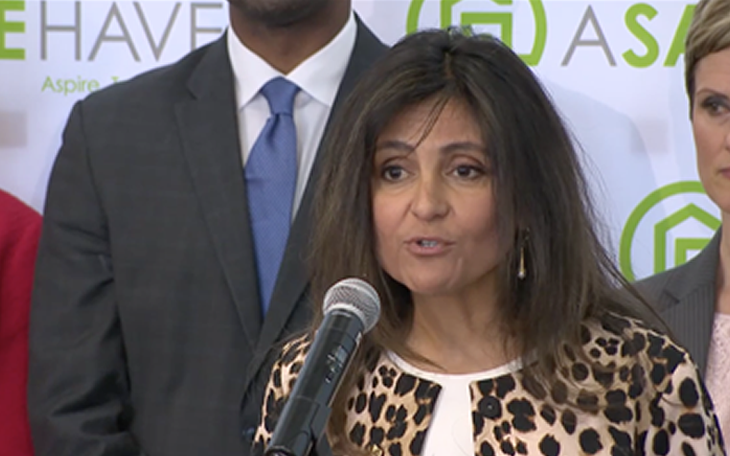 Illinois got federal approval Monday to spend $2 billion in Medicaid money on addiction and mental health programs in the state, including opioid abuse.
The state's governor, Bruce Rauner, a Republican, said the federal blessing makes it legal for Illinois to spend Medicaid money on these programs, lumped together in a five-year-long pilot study called "Better Care Illinois."
Rauner said he thought these changes in the way Illinois allocates its Medicaid dollars would save taxpayer money due to better efficiency in treatment programs.
Estimates show that about one-fourth of people on Medicaid in Illinois have a mental or behavioral health problem, and the state spends over half its Medicaid money on them.
Medicaid is a federal and state joint program to provide poor people with some of their medical costs. It is essentially a health insurance program for people too poor to pay themselves.
States that want to alter the way they allocate funds from the program must negotiate, as Illinois did in this case, with the U.S. government.
One of the trial programs in Illinois paid for under this new arrangement will focus on opioid addiction and abuse. Others will deal with both physical and mental health. The idea of all these programs is to assist poor people in need before they end up going to an emergency room, where treatment is much more expensive.
Felicia Norwood, the state's director of healthcare and family services, said as many as 100,000 Illinoisans might seek treatment under the opioid abuse program. U.S. cities and states have been spending more and more money as a consequence of the ongoing opioid abuse epidemic, and Illinois has been hard hit.
Implementation of this new plan still depends on local politicians passing the state's budget. Rauner said Better Care Illinois wouldn't get going on time unless the state's legislators get a budget deal together by July 1. The governor has expressed skepticism about democratic resistance to a budget agreement, hinting that legislators may be looking ahead and seeking advantage as November's elections draw nearer. For their part, Democrats in the Illinois state senate have pointed the finger at Republicans and Rauner for the delays.
Political leaders praised this change in mental health resources as moving treatment for mental disorders into mainstream services, rather than leaving such treatment as a last ditch effort made in prisons, jails, and hospital emergency rooms.
Illinois has about 3 million people who use the Medicaid system. That's nearly a quarter of its total population of 12.8 million.