Alcohol and Drug Use Statistics in Peoria
Here are some statistics related to drug and alcohol misuse in Peoria County and Peoria, IL:1,3,4
In Peoria County, 20% of adults reported excessive drinking.
In 2019, 37% of motor vehicle deaths in Peoria County involved alcohol.
Paying for Alcohol and Drug Rehab in Peoria
Paying for drug and alcohol rehab may be a challenge for you if you have a low income or no insurance. Fortunately, you have options available if you cannot afford to pay for treatment.
Here are some options for low-cost alcohol and drug rehab centers available in Peoria:
Human Service Center Knolls Center for Change
New Leaf
Human Service Center Hamilton Boulevard
State-funded rehab: State-funded rehabs are financed by the state of Illinois. These types of rehabs use the funding they receive to pay for rehab for those who are unable to pay for rehab due to low or no income. State-funded rehab centers can also include methadone clinics, which provide medications for opioid use disorders. You may have to prove that your income is below a certain level to attend a state-funded rehab program.
Rehab Scholarships: Certain rehab centers set aside a financial award for individuals who can't afford to pay for rehab. These drug and alcohol rehabs then award these funds as scholarships to individuals who fit their criteria. To receive a rehab scholarship, you may have to fill out an application. To get more information about specific rehab scholarships, you may have to contact the rehab of your choice directly. Rehab scholarships often aren't openly advertised.
Charitable Organizations: Some charities offer free and low-cost rehab to those who need treatment but are unable to pay. These charitable organizations, like The Salvation Army, use funds received from monthly donors and one-time contributors to finance alcohol and drug rehab programs.
Private Insurance, Medicare, and Medicaid
Many alcohol and drug rehabs in Peoria accept private insurance to help make paying for the cost of treatment more affordable. Private health insurance policies from providers like Blue Cross and Blue Shield or Cigna may a portion or even all of the cost of rehab. Depending on your policy, you may have little to no out-of-pocket costs to pay for your treatment. Checking with your insurance provider to choose an in-network rehab can help keep down the costs associated with drug and alcohol rehab.
If you don't have private health insurance, then you may be eligible to receive health benefits through certain government programs like Medicare and/or Medicaid.
Medicare
Medicare is a program run and paid for through federally funding. Medicare provides health coverage to anyone who is at least 65 years old. Younger individuals may qualify based on other factors such as a disability. Medicare provides coverage for substance abuse treatment as long as therapy is received through a licensed rehab center.
Treatments that Medicare covers includes:5
Inpatient rehab
Outpatient rehab
Special outpatient rehab programs like partial hospitalization programs
Resources providing education about drug and alcohol misuse
Hospital visits
Prescription medication used in rehab
Medicare is a program that gets funding from both the state and the federal government. Medicaid provides health benefits to individuals and families that are classified as having a low income.
Medicaid
Medicaid provides coverage for both drug and alcohol rehab through licensed centers. Treatment that Medicaid covers includes:6
Inpatient rehab
Outpatient rehab
Intensive outpatient treatment
Detox
Individual therapy
Group therapy
To receive Medicare, you have to be at least 65 years old or have a qualifying disability based on criteria through the Social Security Administration. To be eligible for Medicaid, you have to have a low income.
Using available resources like Medicare and Medicaid can help to bring the costs of alcohol and drug rehab down. This can help you get the quality care that you need to journey toward long-term recovery.
How Easy Is It to Travel to and Within Peoria?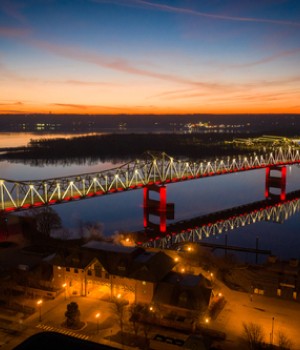 If you choose to travel to Peoria for rehab, you will want to know more about this bustling city. Peoria is in a prime location, situated almost equally in between St. Louis and Chicago. The closest airport is the Peoria Airport. Other airports nearby include Bloomington Airport and Springfield Airport. Peoria has a wide range of hotels to choose from to fit your needs, whether you wish for basic accommodations or something more upscale.
Peoria is not a very walkable city, so you may wish to arrange for your own transportation. This vibrant city offers a ton of fun for the whole family. You may visit the Peoria Zoo and the Peoria Riverfront Museum. Younger children may enjoy the Peoria Playhouse Children's Museum. If you enjoy the arts, you can visit the Peoria Players Theatre to take in a show.
Whether you're focused on short-term recovery or you're on a journey toward long-term recovery, drug and alcohol rehabs in Peoria can give you the care you need. For more information, contact 800-405-1685 (
Who Answers?) to speak to an addiction specialist.