Naperville, Illinois, Drug and Alcohol Statistics
As of 2021, Naperville, Illinois, has a population of about 149,000. About 25% of the residents are under 18 years, 13% are 65 and over, and close to 51% are female. Naperville has a diverse population with nearly 70% white, about 20% Asian, close to 7% Hispanic or Latino, about 4% African American or Black, and close to 5% with two or more races.1
Naperville is located in DuPage county in Illinois. Statistics for DuPage County showed the following for people aged 12 years and older in 2018-2020:2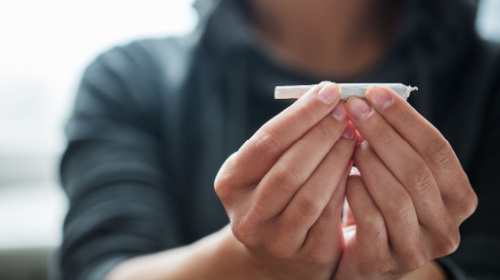 Close to 17% used marijuana in the past year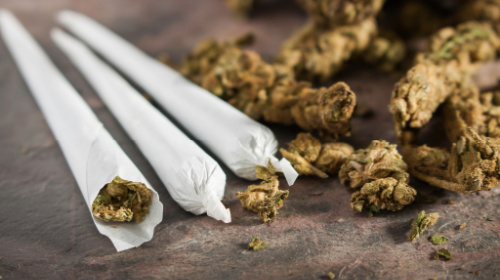 Approximately 11% used marijuana in the past month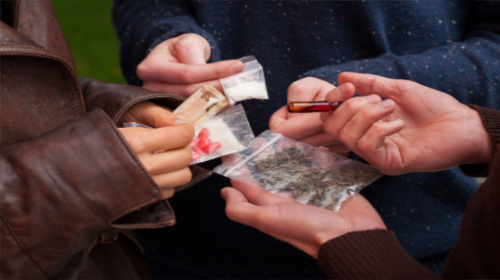 Less than 1% used heroin in the past year
Almost 2% used cocaine in the past year
Less than 1% used methamphetamine in the past year
Close to 3% misused prescription pain relievers in the past year
Nearly 59% used alcohol in the past month
About 24% reported binge alcohol use in the past month
Treatment Admissions
Treatment admissions data revealed that many residents of Illinois seek treatment for substance use disorder. In 2019, nearly 49,000 residents of Illinois 12 years and older were admitted to a hospital for substance use. The statistics showed the following:3
About 7,200 were admitted for alcohol use
Close to 2,700 were admitted for cocaine use
Nearly 14,500 were admitted for heroin use
About 8,000 were admitted for marijuana use
About 5,400 were admitted for methamphetamine use
Illinois state data shows that 410 people in DuPage county, a region that includes Naperville, visited emergency departments for opioid-related reasons in 2018. Moreover, 178 residents were hospitalized for opioid-related conditions.4
Overdoses
Major cities in Illinois experience adverse outcomes from a drug overdose. There were 2,722 drug overdose deaths in the state of Illinois in 2018. Close to 80% of the overdoses were from opioid use. Statistics from the Illinois Department of Public Health show a 60% increase in opioid-related overdose deaths from 2013 to 2018. Most of these deaths were attributed to opioid pain medications.
However, 48% of the fatal overdoses and 69% of the non-fatal overdoses in Illinois were from heroin.4 You may be able to prevent bad outcomes from opioid-related overdoses in Naperville since Illinois laws protect you from criminal charges if you administer naloxone (Narcan) to reverse an overdose or call for help.
Expert Insights

Nearly 1 in 8 Naperville residents is 65 or older. And between 2013 and 2018, the overdose death rate for those 65 or older in Illinois increased by more than 86%. What's going on? Too often, seniors aren't getting the addiction treatment they need. And the reason is cost. Financial barriers are one of the most commonly cited reasons Medicare beneficiaries aren't receiving treatment. Particularly, in-patient rehab is out of reach, since it's not covered by Medicare. Why isn't it? We need better coverage for this at-risk population, so Naperville residents get the help they need.

~ Kerry Nenn
Top 5 Drug Rehabs in Naperville, Illinois
Below are the top five addiction treatment centers in Naperville based on the following criteria:
Offering evidence-based treatment
Accreditation
Certifications
Client testimonials / reviews
Banyan Treatment Centers – Naperville
Located in Naperville, IL, Banyan Treatment Center offers personalized treatment programs for alcohol and drug addiction, mental health disorders, and dual diagnosis. The levels of care are ultimately determined by a client's drug of choice, length of dependency, and other factors.

Northeast Addictions Treatment Center specializes in:

Partial hospitalization programs (PHPs)
Intensive outpatient programs (IOPs)
Standard outpatient programs
Alumni programs
Vivitrol Injections

Treatment programs are supported by:

Joint Commission Accredited
LegitScript Certified

Location and contact information:
50 S Main St #290,
Naperville, IL 60540
630-528-1692
Symetria Recovery – Naperville
Symetria provides comprehensive addiction treatment programs in Naperville, Illinois. They provide medication assisted treatment along with behavioral therapy. Same day appointments and remote options are available.

Symetria Recovery specializes in:

Detox
Outpatient
Telehealth

Treatment programs are supported by:

The Commission on Accreditation of Rehabilitation Facilities (CARF)

Location and contact information:
28373 Davis Parkway
Warrenville, IL 60555
866-526-3215
SunCloud Health Outpatient
SunCloud Health is an outpatient treatment center that provides caring, effective treatment for people diagnosed with drug and alcohol addiction. They offer programs for adults and adolescents, including medication-assisted treatment (MAT).

SunCloud Health Outpatient specializes in:

Partial Hospitalization Program (PHP)
Intensive Outpatient Program (IOP)
Outpatient Rehab
Aftercare Support
Dual Diagnosis

Treatment programs are supported by:

The Joint Commission
LegitScript Certified

Location and contact information:
40 Skokie Boulevard
Northbrook, IL 60062
844-505-2708
Care Clinics Of Naperville Inc.
Care Clinics Of Naperville Inc. is an outpatient alcohol, drug, and dual diagnosis treatment facility located in Naperville, Illinois. They provide individual and group counseling, behavioral health, and court mandated services. Care Clinics takes a holistic and comprehensive approach to treatment and counseling programs for substance abuse, dependency, and mental health services.

Treatment programs include:

Group therapy programs
Marriage or family counseling
Counseling for veterans and family
Comprehensive DUI programs
Substance abuse education

Treatment programs are supported by:

The Joint Commission
LegitScript Certified

Location and contact information:
121 North Washington Street
Naperville, IL 60540
630-357-2012
Linden Oaks Behavioral Health – Naperville Main Inpatient Campus
As treatment provider for drug and alcohol addiction, Linden Oaks Behavioral Health offers a variety of services at every level of care for the recovery process. This includes dual diagnosis, detoxification, adult residential programs, and a specialized track for adolescents.

Linden Oaks Behavioral Health specializes in:

Detox Treatment
Inpatient Rehab
Outpatient Rehab
Aftercare Support
Dual Diagnosis
Intervention Services

Treatment programs are supported by:

The Joint Commission
LegitScript Certified

Location and contact information:
852 South West Street
Naperville, IL 60540
630-305-5027
Cost of Drug Rehab in Naperville
There is no fixed cost for rehab in Naperville, Illinois. The cost varies based on several factors, such as the treatment setting, program features, length of treatment, accepted insurance, government funding, and location.
Treatment setting (Inpatient/residential is more expensive than outpatient because inpatient treatment includes the program's room and board.)
Amenities like private chefs, spa treatment, and organic food at rehab will influence the total cost.
Duration of program (Short-term programs cost less than long-term.)
Health insurance plan and level of coverage
Government-funded rehabs may cost less as the government pays for at least some of the services.
Levels of care: These include detox, inpatient/residential, PHP, IOP, and aftercare.
Location (Characteristics such as the real-estate value may affect the rent in an area and influence the cost.)
If you have no insurance, you can still find free or low-cost options. Some facilities offer scholarships or sliding scale plans or receive state funds to cover treatment costs.
Low-Cost and Free Drug Rehab Centers in Naperville
You have several options for free treatment in Naperville, including state-funded rehabs, sliding scales, free care with insurance, and scholarships.
State-Funded Rehabs: The Illinois Department of Human Services, Division of Alcoholism and Substance Abuse (IDHS/DASA) manages the state-funded rehabs and detox centers in Naperville. State-funded facilities include a network of community-based drug and alcohol programs. You can expect the following programs in the Illinois state-funded program:5
Early intervention
Case management
Outpatient treatment counseling
Intensive outpatient treatment
Detox services
Residential aftercare
Residential rehabilitation
Residential and other specialized services (only in some parts of Illinois)
Some of the state-funded programs may be covered by the Illinois Medicaid program. Priority admission to state-funded programs may be given to certain individuals if they are:5
Pregnant and using intravenous drugs
Pregnant and postpartum
Pregnant, post-partum, and a woman with children
Referred by the Department of Children and Family Services
Receiving temporary assistance for needy families
A release from the department of corrections and treatment alternatives special clients
Sliding Scale Fees: A sliding scale program will help you pay for care if you have no insurance, do not qualify for free insurance, or cannot afford to pay for the entire out-of-pocket fee. You may receive a schedule of discounts on the fee. You may expect the fee to be adjusted based on your family size and income.6
Private Insurance, Medicaid, and Medicare: You may receive some free care with insurance. The ACA and Mental Health Parity and Addiction Equity Act (MHPAEA) require individual and group insurance health insurance companies to provide coverage to the same extent as surgical and medical conditions.7 You can expect at least part of your treatment to be covered if you have private insurance.
Scholarships: You may receive scholarships at some facilities to help offset the cost of treatment. Some scholarships cover part and not the entire cost. Furthermore, the rehab may revoke the scholarship if you stop attending the program.8 You should contact the facility to find out the terms and conditions of the scholarship before accepting their money.
Addiction Treatment Settings
Population-Specific 
Certain populations can benefit from more tailored addiction services. This can include treatment targeted to military veterans, the LGBTQ+ population, and even gender-specific programs.
Faith-Based
Faith-based programs offer a spiritual approach to addiction recovery, integrating prayer groups and literature studies into treatment plans. If your religion is important to you, you may want to consider finding a spiritual rehab.

Inpatient programs
These highly intensive programs require you to live at the rehab facility while participating in several hours of supervised, evidence-based treatment daily. They can offer also a medical detox if you need it, which will help manage painful and potentially dangerous withdrawal symptoms.

Telehealth programs
These online programs provide evidence-based therapy virtually, typically via video on a computer, smartphone, or tablet.
Outpatient programs
These evidence-based programs, which include partial hospitalization programs (PHPs), intensive outpatient programs (IOPs), and standard outpatient programs, allow you to live at home but require you to attend several hours of treatment each week.
Dual diagnosis programs
These programs provide simultaneous, evidence-based therapy for co-occurring substance use and mental health disorders.
Veteran
These programs address the unique treatment needs of former military members and provide a supportive, understanding environment for healing to take place.

Luxury
These programs provide evidence-based treatment in a high-end, luxurious setting that includes several posh amenities to make patients as comfortable as possible.
Executive
These programs provide high-level professionals with the privacy and work-related resources they need to maintain their corporate responsibilities while undergoing treatment.
How to Choose the Right Naperville Drug Rehab
You can consider the cost, location, treatment type, philosophy, and program rules when choosing a drug or alcohol rehab in Naperville.
Cost: You can offset the cost of care with private insurance, government funding, and scholarships. However, the duration of the program and amenities like a spa treatment, concierge services, and a personal chef can increase the cost. The cost can help you choose the most suitable facility for you.
Location: Your choice of Naperville drug rehabs may depend on the location. Do you want a facility close to family and friends in Naperville, or do you want one close to the vibrant downtown area, or do you prefer to live in the quiet suburbs of Naperville? You can use your preferred location as a guide for Naperville alcohol rehabs.
Treatment Type: Drug and alcohol rehabs in Naperville offer different treatments such as dual diagnosis care, medications for alcohol use disorder, counseling, and intensive therapy. Your choice of a facility may depend on the type of care they offer.
Program Rules: Program rules may conflict with your lifestyle and preferences. You should find out about the program rules by calling the facility directly. Make sure that the program rules work with your goals. For example, flexible visitation rules may help your family and friends provide more support during rehab.
Should You Travel for Drug and Alcohol Rehab in Naperville?
Your decision to travel to Naperville for drug and alcohol treatment will depend on your lifestyle, social support in the city, and preferences. The following are some reasons why you'd want to travel to Naperville, Illinois, for care:
Your preferred treatment can be found in Naperville.
You want to leave your current environment.
You have a supportive social network in Naperville.
You want a rehab in the western suburbs of Chicago.
You have insurance coverage in Naperville.
Downtown Naperville: Downtown is a tree-lined neighborhood in the southern part of Naperville with numerous restaurants, spas, and shops.9 You can expect a cultural, civic, athletic, and artistic experience in this community. Consider a facility in downtown Naperville if you'd like to enjoy dining and shopping during care.
Historic District: Naperville's Historic District is a vibrant neighborhood with aesthetic appeal. Some of the most important historical and cultural heritage sites and buildings are located in the Historic District.10 You may choose to live in the Historic District to experience the rich culture and heritage of Naperville.
Hobson West: Hobson West is located a mile away from the downtown district of Naperville. This neighborhood has tennis courts and swimming pools. Hobson West may be a great place for rehabilitation if you want to play tennis and go swimming during care.
Alcohol and Drug Laws in Naperville
Illinois Good Samaritan Law: The Illinois Good Samaritan Law protects you and your loved ones during an overdose. If you seek emergency medical care for yourself or friends and family during an overdose, you won't be charged with a crime. The law protects you from felony persecution for having:14
Less than 3 grams of heroin or morphine
Less than 40 grams of prescription opioids
Naloxone Access: Illinois laws permit you to give naloxone to your loved ones without facing criminal charges. The Illinois Overdose Prevention Program Law enables friends, family, non-healthcare professionals, and residents in the community to give a person naloxone.14 You can help a friend or family member during an overdose without fear of criminal persecution.
Drug Court: The court system in Illinois will help you get needed rehab even if you are facing criminal persecution. Illinois has a drug court program that may assist you in obtaining services in exchange for jail time for some offenses. You can get connected to substance abuse professionals and a social worker through the drug court.15
Call 800-405-1685 (
Who Answers?) to speak to a treatment support specialist about accredited alcohol and drug rehab centers in Naperville, Illinois.