Joliet Drug and Alcohol Statistics
In 2021, Joliet recorded 59 drug overdose deaths. Almost 80% of them involved opioids such as heroin and fentanyl.1 Additional statistics show that:1
47% were between the ages of 35 and 55.
71% were men.
69% were White.
In one recent week, there were 10 opioid-involved deaths in Will County, the majority of which were believed to be caused by cocaine mixed with fentanyl.2 To reduce the number of these overdose deaths, Will County established the Rapid Response Team, which provides Narcan, an opioid-overdose reversal drug, and fentanyl testing strips to anyone who needs them.2 The team also helps people with a substance use disorder connect to recovery resources.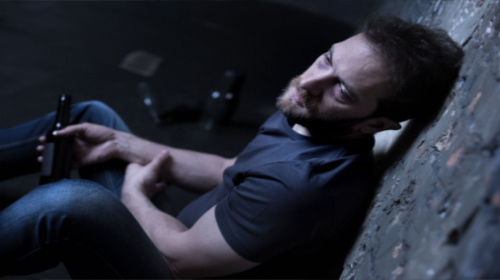 Between 2016 and 2020, 31% of driving deaths in Will County involved alcohol.3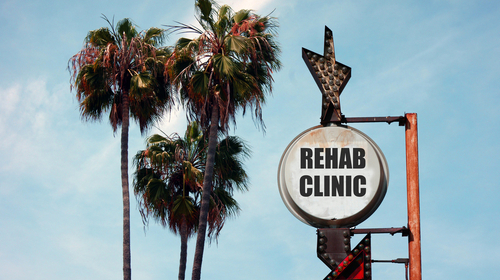 According to the National Survey of Substance Abuse Treatment Services, there are 713 rehab facilities in the state.4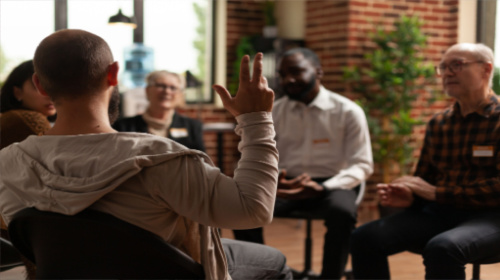 On March 31, 2020, there were 40,978 IL residents in substance use disorder treatment.4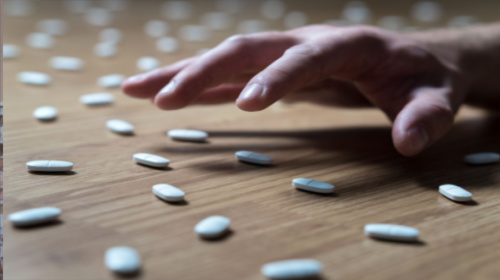 96.5% of those Illinois residents were in outpatient treatment for drug addiction only.
Expert Insights

In 2020, 877 drivers were arrested for DUI in Will County. These numbers are better than in some cities, but they still represent thousands of lives put at risk due to substance abuse. What are officials in Joliet doing to prevent substance abuse-related tragedies? First-time DUI offenders are required to install a Breath Alcohol Ignition Interlock Device (BAIDD) on their vehicle – but that wasn't enough to stop 877 drivers in 2020. We need to make our roads safer. Penalties must be so steep that no one would consider getting behind the wheel under the influence.

~ Kerry Nenn
Top 5 Drug Rehabs in Joliet, Illinois
Below are the top five addiction treatment centers in Joliet based on the following criteria:
Offering evidence-based treatment
Accreditation
Certifications
Client testimonials / reviews
Symetria Recovery
Symetria Recovery offers comprehensive addiction treatment at their Joliet facility. They offer intensive outpatient programs (IOPs), suboxone, and methadone clinics with unlimited therapy, and all of their programs are covered by insurance.

Treatment programs include:

Suboxone programs

Methadone programs

Intensive outpatient programs (IOPs)

Unlimited therapy

Dual-diagnosis treatment

Relapse prevention

Treatment programs are supported by:

Commission on Accreditation of Rehabilitation Facilities (CARF) accreditation

LegitScript Certified

Blue Cross Blue Shield Blue Distinction

Better Business Bureau A+ Rating

Location and treatment information:
229 North Hammes Avenue
Joliet, IL 60435
866-449-6458
Existential Counselors Society Inpatient Rehabilitation Center
Existential Counselor Society provides top-quality clinical care while using modern behavioral health therapies. They have experience treating clients from culturally diverse backgrounds who suffer from substance use disorders and a wide range of mental and emotional issues.

Treatment programs include:

Intensive residential treatment

Extended residential care

Recovery homes

Intensive outpatient treatment

Mental health counseling

Treatment programs are supported by:

Joint Commission accreditation

Location and treatment information:
2319 Manhattan Rd
Joliet, IL 60433
(708) 223-2698
Stepping Stones Treatment Center
Stepping Stones Treatment Center provides care for those struggling with addiction and co-occurring mental health disorders. Here, you'll have access to evidence based and medically informed treatment and also offer multiple levels of care, including both inpatient and outpatient programs.

Treatment programs include:

Intensive residential treatment

Extended residential care

Recovery homes

Intensive outpatient (IOP)

Outpatient treatment

Mental health counseling

Location and treatment information:
1621 Theodore St
Joliet, IL 60435
(815) 744-4555
Gateway Foundation
Gateway Foundation uses evidence-based practices and leading experts to develop customized treatment plans for each of its patients. They have several locations across the state of Illinois that offer services for drug and alcohol addiction, along with dual-diagnosis programs for co-occurring mental health disorders.

Treatment programs include:

Withdrawal management

Inpatient treatment

Partial hospitalization program (PHP)

Virtual treatment

Intensive outpatient program (IOP)

Medication-assisted treatment (MAT)

Dual-diagnosis treatment

Sober living homes

Treatment programs are supported by:

Joint Commission accreditation

LegitScript certification

National Association of Addiction Treatment Providers (NAATP) member

SAMHSA

Association of Lesbian, Gay, Bisexual, Transgender Addiction Professionals, and Their Allies (NALGAP)

Location and treatment information:
1419 Essington Road
Joliet, IL 60435
815-730-1193
Counseling Associates
A state licensed and court approved agency, Counseling Associates has been providing DUI services to Illinois residents since 1994. If you are arrested for a DUI offense, Counseling Associates offers treatment and classes, and will work with you, your attorney, social services, and the probation department.

Treatment programs include:

DUI evaluations

Classes

Treatment

Continuing care

Treatment programs are supported by:

Illinois Department of Human Services / Division of Substance Use Prevention and Recovery

Location and treatment information:
3033 West Jefferson Street
Joliet, IL 60435
815-773-6277
Cost of Drug and Alcohol Rehab in Joliet
It can be difficult to find the right Joliet drug rehab. One of the most frequently asked questions has to do with cost. The cost of rehabs and detox centers in Joliet will vary between each facility, the type of treatment you choose, and the intensity of the program.
Inpatient or Outpatient: Traditionally, an inpatient or residential program will cost more than outpatient services. In an inpatient facility, you need to pay for room and board in addition to your care. During outpatient rehab, you live at home and travel to the facility for treatment.
Length of Stay: The longer your treatment program, the more it will cost. This is true for both inpatient and outpatient programs.
Program Amenities: A program that offers "extras" such as integrative therapies or amenities such as private rooms or a pool will likely cost more than a program that offers more standard options.
Insurance: Almost all insurance companies are required to cover substance use disorder treatment. This includes federal insurance programs such as Medicaid and Medicare, private insurance, and military insurance. Your policy may cover some or all of your care up to a specific limit. You will need to pick a facility that accepts your insurance.
There are other ways to cover the cost of a drug or alcohol rehab in Joliet, including finding programs that offer free or low-cost treatment.
Low-Cost and Free Drug Rehab Centers in Joliet
Joliet has some free treatment options available. These facilities are often supported by non-profit organizations and federal grants.
State-Funded: A state-funded rehab receives some type of funding through grants or subsidies from the government. You may have to show proof of residency and meet income requirements to have your treatment covered or costs reduced.
Scholarships: Though rare, some rehabs offer scholarships for people who qualify.
Free and Sliding Scale Options: Free and sliding-scale facilities only charge what you can reasonably afford to pay based on your income.
Private Insurance: Treatment facilities may accept private health insurance, which can significantly reduce the cost of addiction treatment. While some private insurance plans cover rehab services in full, most plans offer at least partial coverage. Contact your provider to learn how much coverage your policy provides.
Medicaid: Medicaid, a federally funded health insurance plan for people with low incomes, is often accepted at many rehab facilities.
Addiction Treatment settings
Drug and alcohol rehabs in Joliet will fall into several category types depending on their treatment type and philosophy. Those types can include:
Population-Specific
Certain populations can benefit from more tailored addiction services. This can include treatment targeted to military veterans, the LGBTQ+ population, and even gender-specific programs.
Faith-Based
Faith-based programs offer a spiritual approach to addiction recovery, integrating prayer groups and literature studies into treatment plans. If your religion is important to you, you may want to consider finding a spiritual rehab.

Inpatient programs
These highly intensive programs require you to live at the facility while participating in several hours of supervised, evidence-based treatment daily. They usually also offer a medical detox if you need it. A team of professionals will keep you safe and comfortable during withdrawal.

Telehealth
These online programs provide evidence-based therapy virtually, typically via video on a computer, smartphone, or tablet.
Outpatient programs
These evidence-based programs, which include partial hospitalization programs (PHPs), intensive outpatient programs (IOPs), and standard outpatient programs, allow you to live at home but require you to attend several hours of treatment each week.
Dual diagnosis
These programs provide simultaneous, evidence-based therapy for co-occurring substance use and mental health disorders.
Veterans
These programs address the unique treatment needs of former military members and provide a supportive, understanding environment for healing to take place.

Luxury
These programs provide evidence-based treatment in a high-end, luxurious setting that includes several posh amenities to make patients as comfortable as possible.
Executive 
These programs provide high-level professionals with the privacy and work-related resources they need to maintain their corporate responsibilities while undergoing treatment.
How to Choose the Right Joliet Drug Rehab
When searching for drug rehabs in Joliet, there are some factors to consider. They include:
Treatment type: Deciding between inpatient or outpatient will help to narrow down your choices. Inpatient is often a good fit for those with serious addiction issues or who have a troubled living environment. Outpatient can work well for those with a supportive home life or work, school, or caregiver commitments.
Philosophy: While some facilities offer standard options, if you prefer taking a slightly different approach with alternative therapies, search for rehabs that may offer a specific treatment philosophy that appeals to you.
Cost: Insurance providers typically have in-network facilities where they cover some, if not all, of your costs. Call the number on the back of your insurance card to make sure you choose a program covered by your insurance.
Location: If you're looking at inpatient facilities, determine whether or not having a tranquil setting is vital to your recovery stay. If you're focusing on outpatient facilities, it can be helpful to find a facility close to work or school.
Features and amenities: Certain rehabilitation facilities, particularly inpatient ones, offer additional features and amenities such as art classes, exercise groups, and spa-like services.
Should You Travel for Drug and Alcohol Rehab in Joliet?
Joliet's proximity to Chicago makes it a convenient place to travel for drug or alcohol treatment. Traveling to Joliet for care may be a good idea for the following reasons:
Proximity to friends and family in Chicago, but removed from negative influences
Change in daily routine
Ability to maintain confidentiality and privacy
Harder to leave rehab early and return home
Joliet, which was once a stopping place on the famous U.S. Route 66, is home to many fascinating historic places. A few of its neighborhoods include:
Cathedral Area: The Cathedral Area neighborhood is a tree-lined community that contains an incredible array of homes displaying a dozen architectural styles.
Downtown: Joliet's Downtown district features several notable landmarks, including the Joliet Prison, which has been featured in both TV and movies. You can also find the Rialto Square Theater, a favorite stop for gangster Al Capone.
Pilcher Park: This neighborhood is home to the Pilcher Park Nature Center, which hosts many educational programs.
Hammel Woods: A favorite of nature enthusiasts, this neighborhood offers miles of hiking trails and a large dog park.
Alcohol and Drug Laws in Joliet, IL
Alcohol and drug laws are in place in Joliet and across the state to help reduce the number of drug overdose deaths and also provide people who are facing criminal charges get the treatment they need to be successful.
The Pharmacy Practice Act:
The Pharmacy Practice Act requires pharmacists and other professionals prescribing opioids in Illinois to inform the person receiving the prescription of the potential addiction risk. Under the law, patients can also receive an opioid antagonist like naloxone if they desire.
The Overdose Prevention and Harm Reduction Act: This bill allows pharmacies and other healthcare professionals in Illinois to distribute fentanyl testing strips to reduce opioid overdoses. Under previous state law, testing supplies used to detect fentanyl were classified as illegal drug paraphernalia.
Emergency Medical Services Access Law of 2012: Under Illinois' Good Samaritan Law, people are encouraged to seek out emergency help when someone is overdosing. This includes calling 911 as well as taking someone to the emergency room.5 Both the person seeking help and the person who overdosed are protected from being charged or prosecuted for felony possession of:5
Fewer than 40 grams of prescription opioids
Fewer than 3 grams of heroin
Fewer than 3 grams of morphine
Various amounts of other drugs
If the person dies from drugs sold or distributed by another person, that person can still be prosecuted for homicide.5
Naloxone Access: Naloxone can be used to rapidly reverse the effects of an opioid overdose. In Illinois, non-medical professionals are allowed to administer naloxone to someone experiencing an opioid overdose. There is also a statewide standing order for naloxone, which allows pharmacies and other organizations to provide it to at-risk individuals, their friends and family, and other members of the general population without the need for a prescription.
There are numerous accredited alcohol and drug rehab centers in Joliet that can create a program to meet your treatment needs. If you need additional assistance, call our support specialists at 800-405-1685 (
Who Answers?) .