Expert Insights

Rockford's Winnebago County is suffering from overdose fatalities. In 2020, the county experienced the highest per-capita rate of overdose fatalities in the state. And every year from 2017-2021, the county saw an increase in overdose deaths. Help is available, but it might be out of reach for Rockford residents. There are 17 addiction rehab facilities within 25 miles of the city, but only one of these offers services free of charge. And in Illinois, average outpatient rehab costs over $1,700, and residential rehab averages nearly $57,000. More than 1 in 5 Rockford residents live below the poverty line – making costly treatment difficult for those who need help.

~ Kerry Nenn
Top 4 Drug Rehabs in Rockford, Illinois
Below are the top four addiction treatment centers in Rockford based on the following criteria:
Offering evidence-based treatment
Accreditation
Certifications
Client testimonials / reviews
Rosecrance
Rosecrance offers residential treatment for substance abuse and mental health disorders, as well as a variety of recovery homes and outpatient offices in Rockford, Illinois. Their Griffin Williamson Campus offers residential treatment for adolescents aged 12-18, with a typical stay of 35 to 45 days. Adults complete care at their Harrison Illinois Campus with an average stay of one month or more.

Treatment programs include:

Detox
Residential
Adolescent Residential
Sober Living

Treatment program is supported by:

Location and contact information:
1021 North Mulford Road
Rockford, IL 61107
(866) 330-8729
Remedies Renewing Lives
Remedies Renewing Lives is a private nonprofit that provides mental health support, substance abuse treatment, domestic violence support, and gambling addiction treatment in Rockford, Illinois. All treatment plans are uniquely geared toward the individuality of those seeking treatment. Sliding scale fees are available and dependent on household income.

Treatment programs include:

Inpatient
Outpatient
Aftercare
Intervention
Dual Diagnosis

Treatment program is supported by:

Location and contact information:
220 Easton Parkway
Rockford, IL 61108
(815) 966-1285
KP Counseling
KP Counseling is a mental health and substance use disorder counseling and treatment facility located in Rockford, Illinois. They focus on counseling services for those as young as three years old up to senior citizens. Their counseling services are solution and goal-oriented, seeking to enhance strengths, confidence, and the ability to overcome challenges.

Treatment programs include:

Outpatient
Dual Diagnosis
Intervention
Youth Counseling
Senior Counseling

Treatment program is supported by:

Location and contact information:
6392 Linden Road
Rockford, IL 61109
(779) 368-0060
Mathers Clinic
Mathers Clinic provides mental health, eating disorder, and opioid treatment to individuals in the Rockford, Illinois area. Their Crystal Lake office offers help for a wide variety of mental health needs for youth and adults, along with DUI classes and medication assisted treatment for opioid use disorder.

Treatment programs include:

Outpatient
Medication Assisted Treatment
DUI
Youth Services

Treatment program is supported by:

Location and contact information:
145 South Virginia Street
Crystal Lake, Illinois 60014
(815) 444-9999
How Does Rockford Compare in Alcohol and Drug Use?
Located in Winnebago County, Illinois, Rockford is the fifth-largest city in the state, with a population of nearly 150,000 people.1 However, drug and alcohol abuse and drug overdose deaths are major problems in the area. If you or someone you care about is struggling with an addiction problem, know that there is help within reach. There are nearly 20 accredited alcohol and drug rehab centers in Rockford and the surrounding area that can help you work toward a healthier future.2
Like many Illinois cities, Rockford and the surrounding Winnebago County areas have been hit hard by the opioid epidemic in recent years. Data collected by the Illinois Department of Public Health and the Substance Abuse and Mental Health Services Administration indicates that:1, 2, 3, 4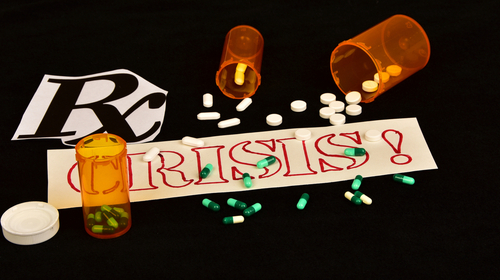 In 2020, Winnebago County recorded 127 opioid-related overdose fatalities – the highest per-capita rate of all counties in the state.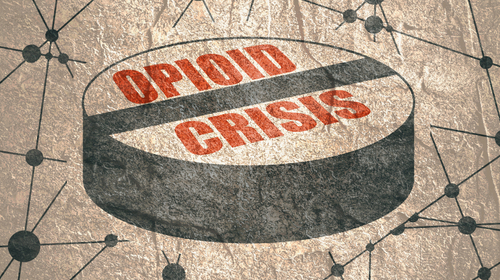 Winnebago County recorded a 200% increase in the number of non-fatal, opioid-related overdoses among residents aged 25 to 64 from 2013 to 2021.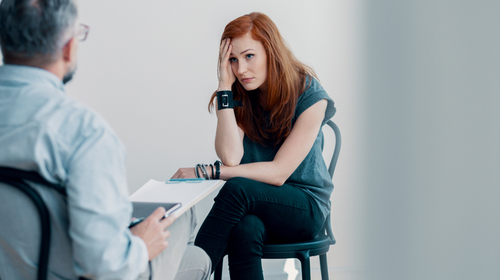 In 2019, 12% of Winnebago County residents reported using alcohol or drugs one to five times per day.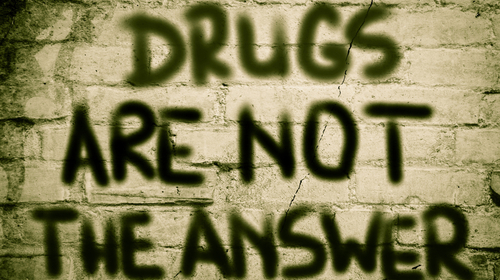 Nearly 41,000 people (3.8% of the state's population) were admitted to Illinois addiction treatment facilities in 2019.
Nearly 16,300 people undergoing treatment in 2019 said opioids were their preferred drug, 14,500 of whom said they primarily used heroin.
In 2019, roughly 14,250 patients in treatment said alcohol was their primary substance of use. Other widely used substances included marijuana (8,100 patients), methamphetamine (5,400 patients), and cocaine (3,900 patients).
How Expensive is Drug Rehab in Rockford?
What you'll pay for alcohol or drug rehab in Rockford depends on several factors. Some of the major variables that will influence your treatment costs include:
Treatment setting (inpatient or outpatient)
Features and amenities (luxury or standard rehab facility)
Duration of program (30, 60, or 90 days)
Location (city vs. suburb)
To help make treatment more accessible to all who need it, many Rockford alcohol rehabs and drug rehabs accept multiple forms of payment. According to the Substance Abuse and Mental Health Services Administration, 17 addiction rehab facilities are located within 25 miles of Rockford. Of those facilities:5
Are There Low-Cost and Free Drug Rehab Centers in Rockford?
If you're hesitant to seek treatment because you're worried you can't afford it, help is available. You have options for getting the care you need, regardless of your ability to pay.
Publicly Funded Treatment Programs: If you have no way to pay for care, you could qualify for free treatment at a state-funded drug or alcohol rehab in Rockford. These facilities get funding from federal, state, and local governments so they can serve Illinois residents who lack the resources to pay for care.
Non-profit Rockford drug rehabs also receive funding from various public sources, which allows them to serve individuals in need. If you can't get into a state-funded facility, non-profit addiction treatment centers may be willing to work with you — regardless of your ability to pay.
Sliding Fee Scale Programs: If you're struggling financially, look for Rockford detox centers that offer services on a sliding scale. Facilities that use this type of variable fee structure will adjust the cost of your program based on your income. Some facilities may also factor in your living expenses to help determine your out-of-pocket costs.
Ultimately, the lower your income, the more of a discount you'll receive. You may even qualify for free care, depending on how the facility structures its sliding scale.
Health Insurance Coverage for Addiction Treatment: If you have health insurance, your plan may cover treatment at a drug or alcohol rehab in Rockford. Under the Affordable Care Act (ACA), all Marketplace, Medicare, and Medicaid plans must offer coverage for alcohol and drug programs.6 Some plans cover services in full (making care essentially free), while others cover a percentage of costs or pay for specific services.
To find out what your plan covers, call the number on the back of your insurance card to speak with a benefits representative. You can also ask for a list of Rockford drug rehabs that accept your insurance.
Scholarships: If you have limited resources, you may qualify for a scholarship that can cover some or all of your costs. These awards are given on an as-needed basis, so you'll need to apply and provide proof of your financial situation, addiction status, and insurance status.
If you're interested in applying for scholarships, reach out to the facilities directly to see if they offer this type of aid. Local non-profit groups and social services programs may also have information on organizations that can help you.
Choosing the Right Level of Care
Inpatient
Inpatient is also sometimes referred to as residential care. In one of these programs, you spend both your days and nights living within a facility as you go through care. This kind of treatment offers you the opportunity to focus completely on your recovery with round-the-clock care and support from professionals and your peers who go through rehab with you. Inpatient programs also allow for a medical detox, which helps keeps you safe and comfortable during withdrawal.
Outpatient
Outpatient offers high-quality treatment while allowing you to live in your own home and go to work or school. This type of rehab offers different levels of care, such as partial hospitalization programs (PHPs), intensive outpatient programs (IOPs), standard outpatient, and aftercare. Outpatient is mainly therapy focused and often best for you if you have mild addiction. It also offers both peer support groups and individual therapies based on your needs.
Finding Specialized Drug Rehabs in Rockford
Drug and alcohol rehabs in Rockford offer various levels of treatment, as well as specialized programs for specific conditions and certain demographics. They include:

LGBTQ+
Rehabs that specialize in treating members of the LGBTQ+ community provide a safe space for patients to recover from drug and alcohol addiction. Providers also understand challenges unique to this community, such as internalized homophobia and transphobia, family rejection, social exclusion, and discrimination.

Faith-Based
Faith-based programs offer a spiritual approach to addiction recovery, integrating prayer groups and literature studies into treatment plans. If your religion is important to you, you may want to consider finding a spiritual rehab.

Men-Only
Men-only programs exclusively treat men who are recovering from addiction. Men are often stigmatized or judged for being "weak" for seeking treatment, and men-only programs understand these challenges and can cater treatment specifically for their needs.

Women-Only
Women-only programs specialize in treating women and provide a safe space for women to process and recover, especially for those who may have experienced sexual assault or abuse from a male partner or loved one.

Luxury
Luxury rehabs provide patients with a relaxing resort-like environment to jumpstart their addiction recovery. Every luxury program is different but they typically provide upscale features, such as swimming pools, massage therapy, spa treatment, equine therapy, gourmet meals, and more.
Executive
Executive rehabs specialize in treating working professionals who need to continue working while recovering from drug or alcohol addiction. They typically combine the upscale features and setting of a luxury facility with practical amenities, such as high-speed internet, private workrooms, and more.
How to Choose the Right Rockford Drug Rehab
As you compare facilities for drug or alcohol rehab in Rockford, consider the following factors to help narrow down your options:
Treatment setting: Does the facility offer inpatient or outpatient programs? Does it have both? Which setting is ideal for your needs?
Insurance coverage: Does the treatment center take your insurance? Is it in your plan's preferred provider network?
Financial aid: If you need help paying for rehab, does the facility offer any type of assistance?
Treatment philosophy: Does the facility use holistic or faith-based practices in addition to personalized, evidence-based addiction therapies? Might you benefit from its unique approach?
Facility features: Do you want access to specific amenities like a pool or gym? What about a private room or healthy meals? Does the facility have the amenities you're looking for?
Program rules: What kind of rules does each facility have? What kind of visitor policy? Can you abide by those rules?
Staff-to-patient ratio: Do you want to be in a program with a large group of people? Or would you prefer a more intimate treatment experience with fewer patients per provider?
Should You Travel for Drug and Alcohol Rehab in Rockford?
If you live somewhere that doesn't offer the type of treatment you need, traveling to a drug or alcohol rehab in Rockford may be in your best interest. Traveling to Rockford for treatment may also be advantageous if you:
Have insurance coverage at drug rehabs in Rockford
Have a turbulent or unstable home environment that isn't conducive to recovery
Routinely face triggers and stressors you'd like to get away from so they don't interfere with your recovery progress
Have family or friends in the Rockford area who can support you throughout your treatment
Want a fresh start in a new place and would enjoy Rockford's urban environment and abundance of public gardens
Nicknamed the "City of Gardens" for its 7,000 acres of exceptionally green parkland, Rockford is a great destination for anyone who enjoys being outdoors. A few standout neighborhoods include:
Downtown: Here, you'll find the Rockford Art Museum, Nicholas Conservatory and Gardens, Riverfront Museum Park, Sinnissippi Gardens, the Burpee Museum of Natural History, and several other attractions.
Southwest Rockford: This part of the city is home to Klehm Arboretum and Botanic Garden, which houses an extensive collection of rare plants. Botanists claim there's only one collection in the world that rivals it — and that site is in France.
Southeast Rockford: Here, you'll find Millenium Raceway and a sprinkling of public parks. You'll also have quick access to several nearby nature preserves, including Blackhawk Springs Forest Preserve, Espenscheid Memorial Preserve, and County Line Forest Preserve.
North Rockford: This large region of the city is home to several public parks, including Rock Cut State Park. It also houses many interesting attractions, including Anderson Japanese Gardens, Rockford Speedway, and Frank Lloyd Wright's Laurent House.
Alcohol and Drug Laws in Rockford, IL
Emergency Medical Services Access Law (Good Samaritan Law): Under this law, anyone who calls 911 or seeks another form of assistance for an overdose victim cannot be charged or prosecuted for felony drug possession. However, the law only protects people who possess small amounts of drugs, not those who appear to be involved in distribution.7
Employee Medical Leave for Addiction Treatment: Under federal law, Illinois employers with a staff of 25 or more must provide protected leave for eligible employees who need to recover from serious health conditions. Staff members who wish to enroll in addiction rehabilitation can qualify for up to 12 weeks of unpaid leave to get treatment. When an employee's leave ends, they're entitled to job reinstatement, either in the same or an equivalent position.8
Winnebago County Drug Court: Individuals charged with nonviolent felony offenses in Winnebago County can opt into the drug court program instead of going through the traditional court system. This program aims to reduce recidivism and help offenders become more productive members of the community. Program participants must agree to supervised probation, regular drug testing, participation in an addiction treatment program, and regularly scheduled court hearings.9
Illinois Drug Overdose Prevention Program Law (Naloxone Standing Order): This law allows pharmacies and naloxone training programs to legally dispense naloxone without a prescription to anyone at risk of opioid overdose. Anyone who may be able to assist a family member, friend, or acquaintance during a suspected overdose can obtain the medication without a prescription, too. The law also grants immunity from criminal and civil liability to anyone who administers naloxone in a good faith attempt to save someone's life.10, 11
If you feel overwhelmed by your options, we're here to help. Call us anytime at 800-405-1685 (
Who Answers?) to chat with a treatment support specialist about accredited alcohol and drug rehab centers in Rockford that may be a good fit for your needs.