List of Facilities in Aurora, IL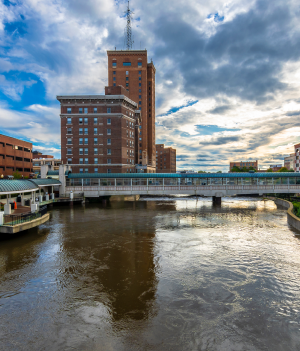 Whether you have a severe addiction and need inpatient rehab for a month or longer, or you're looking for outpatient rehab services that give you space to heal a few times a week, there is a rehab program that can help you. If you're looking for alcohol or drug rehab in Aurora, you might not know where to start. Here are a few of our top picks among the different rehabs in the city.
AMITA Health Mercy Medical Center Aurora
AMITA Health Mercy Medical Center Aurora treats a range of medical conditions, from anxiety and obsessive-compulsive disorder to alcohol use disorder and substance abuse. They also treat behavioral addiction disorders, such as an addiction to shopping or gambling. Clients can utilize different levels of care, starting with a partial hospitalization program (PHP) and stepping down in care to inpatient rehab and then outpatient services as appropriate. They have 13 locations, specialized programs for veterans, and a National Center of Expertise on self-injury.
Family Guidance Centers Aurora
At Family Guidance Centers Aurora, there is a full continuum of care for clients, including medication-assisted treatment (MAT) and dual diagnosis treatment. Their inpatient program uses evidence-based therapies, including motivational interviewing (MI) and cognitive-behavioral therapy (CBT), to help programs learn the life and psychosocial skills to help them succeed in and after they graduate from rehab. They also have locations in Quincy and northern Illinois.
Brightside Clinic of North Aurora
The Brightside Clinic of North Aurora has different MAT options and a dedication to getting clients treated ASAP for their opioid or heroin addiction. Their rapid program entry protocol gets patients their needed medications fast, often in less than an hour from their first visit. They also operate a Naloxone access program, giving friends and family members opiate overdose reversal medication Naloxone kits as well as training, completely free. There are seven clinics throughout Illinois, including one in North Aurora.
Gateway Foundation
The Gateway Foundation has inpatient and outpatient programs for drug and alcohol addiction, as well as sober living homes for men and women in the area, as well as those considering moving to Illinois for rehab. Once you graduate from rehab, the Gateway Foundation offers an Alumni program to help you maintain your network and sobriety for years to come. They accept all major insurance companies and have 16 locations in the state.
Tools for Life Counseling Aurora
Tools For Life Counseling Aurora has sober housing communities for men with limited availability. This non-profit organization works to help men in Kane County who are dealing with mental health issues and substance use disorder with a multi-dimensional approach to recovery. Their programs include outdoor activities and group sports, designed to help men learn how to have fun without the help of drugs or alcohol and to improve their self-esteem and confidence.
Aurora, Illinois Drug and Alcohol Statistics
The city of Aurora rests in several counties, DuPage, Kane, Kendall, and Will. Here are some recent statistics regarding drug and alcohol use in these counties, according to the Center for Disease Control:1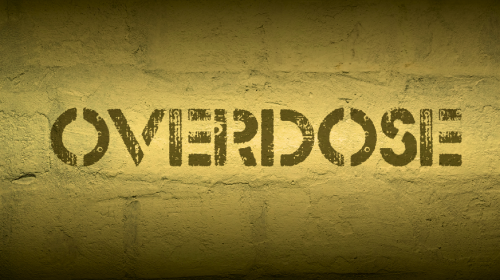 Between 2018 and 2020, the number of drug overdose deaths rose by 9.7%.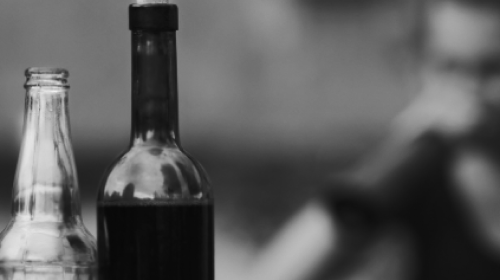 During the same time period, alcohol overdoses rose 33%.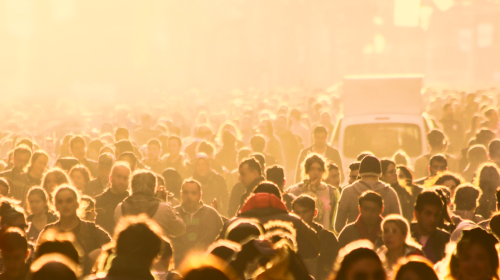 Will County had the highest drug overdose rate of all the counties in 2018 at 91 per 100,000 citizens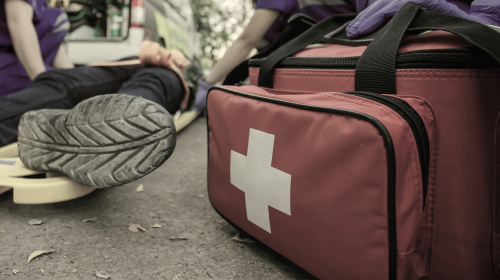 Kane County's alcohol overdose deaths grew 40% to 24 people per 100,000 residents.
If you have a problem quitting drugs or alcohol, don't become a statistic. Call 800-926-9037 (
Who Answers?) to find an alcohol and drug rehab in Aurora. Professionals are standing by to help you find a treatment provider and verify your insurance.
Cost of Drug and Alcohol Rehab in Aurora, Illinois
Your costs for rehab will vary based on factors such as whether you have insurance, what type of care you need, and for how long. Choosing a residential drug rehab in Aurora usually means paying more for treatment, depending on your access to insurance or low-cost rehab programs. If you want to lower your costs, you can look for an outpatient program that offers daily or weekly treatment instead of 24/7 therapy.
Free Treatment Options in Aurora
For people with limited incomes, there is a range of options we can use to pay for treatment. Free options for rehab are usually found in non-profit organizations and through state agencies. They offer programs such as rehab scholarships, where some or all your care costs are covered thanks to public and government funding. This option is typically reserved for people with the highest level of need who have no other ways to pay. You might also see sliding-fee scales, which lower your cost to enter the program, depending on your income and other factors.
One of the best ways to access treatment for "free" is by using your health insurance coverage. Whether you have health insurance through your employer or the healthcare marketplace, you can call the number on the back of your insurance card to speak with an agent that can direct you to a rehab provider that's in your network. Another option, if you're among the millions of Americans that don't have insurance, is to look for a medical loan, or try crowdfunding. Additionally, some rehabs offer financing options such as payment plans.
Should I Travel to Aurora for Drug & Alcohol Treatment in Illinois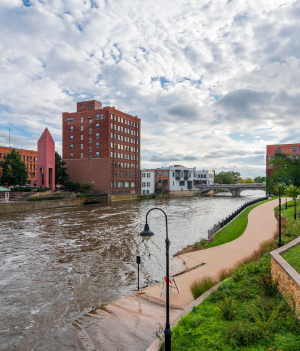 One question to add to the list when asking yourself "Where can I find drug and alcohol rehabs in Illinois?" is what cities have the most funds for programs and where the rehab you want to go to is located. According to the Substance Abuse and Mental Health Services Administration (SAMHSA), there are six rehab centers within five miles of downtown Aurora, but 34 within 15 miles of the city center.2
Aside from being home to your preferred rehab, other reasons to move to Aurora are its low crime rate compared to other areas near Chicago, and its high number of employment opportunities. People here also enjoy abundant cultural attractions such as Cantigny Park, Phillips Park Zoo, and the Sri Venkateswara Swami Temple.
Best Neighborhoods in Aurora to Visit for Rehab
Where you decide to live while attending rehab depends on factors such as your lifestyle preferences, your budget, and the location of the rehab you want to go to. In Aurora, most rehab centers are in the center of town, near Downtown Aurora. This part of town is home to plenty of outdoor spaces and fun local amenities, including the RiverEdge Park, the Aurora Country Club, and the zoo.
People with tons of energy love to hang out at the Sky Zone Trampoline Park, on the east side of Aurora. This park in town also has a popular basketball park and several nature reserves. There are also plenty of places to shop and work in the area.
Drug and Alcohol Laws in Aurora, Illinois
There are a few different laws in Illinois to help deal with different aspects of the drug epidemic.
Employee Sick Leave Law: For people in the state that have a job with paid time off as a benefit, the sick leave law requires employers to allow those employees to use their PTO to care for a relative.3 This can mean a spouse, partner, parent, child, or another person that depends on you for care when they're sick. Under this law, you could use your sick leave to help pay for your treatment, or to take time off to take care of your home while your partner seeks rehab.
Involuntary Treatment Law: Illinois is one of the few states with laws allowing people to be forced into rehab, barring certain requirements.4 If a person over 18 is suffering from an alcohol use disorder or substance use disorder and poses a health threat to themselves or a threat to others, they can be committed by the courts.
Naloxone Access Order: The Naloxone Access Order is a statewide standing order that opens up access to Naloxone without a prescription for people that may encounter someone who needs overdose reversal medication.5 This includes overdose response organizations, emergency personnel, health service workers, and friends and family of people that use opiate medications or illicit drugs.
Illinois Good Samaritan Law: This law protects people from prosecution for carrying illegal drugs or paraphernalia if they reach out for emergency services to help with an overdose.5 Good Samaritan laws are designed to encourage people to call 911 when witnessing an overdose, even if they're participating in illegal activity.
Illinois Public Act 100-0564: The Public Act requires opiate prescribing doctors to register new prescriptions in a controlled substances database.5 This is to help prevent doctor shopping, acquiring multiple prescriptions for opiates from different doctors, and doctor hopping, which is visiting nearby localities to get another opiate prescription.
If you're looking for a safe space to land when addiction threatens your physical and mental health? Call us at 800-926-9037 (
Who Answers?) anytime, 24/7, to speak with a compassionate counselor that can help you find a drug rehab in Illinois and answer all your rehab questions.
Resources