Alcohol and Drug Use Statistics in Boca Raton, FL
The following statistics for Boca Raton's Palm Beach County indicate recent trends in substance abuse and its effects on this region:1,2,3

44
Throughout the year of 2020, Palm Beach County reported 44 drug overdose deaths involving fentanyl.
25
In 2020, the rate of deaths by fentanyl and cocaine were each greater than 25 per 100,000 population.
5 - 10
In 2020, the rate of deaths by heroin in Palm Beach County was between 5 and 10 per 100,000 population.
.01 - 5
In 2020, the rate of deaths by methamphetamines in Palm Beach County was between .01 and 5 per 100,000 population.
Does Insurance Cover Drug and Alcohol Rehab in Boca Raton?
Yes! Most private insurance plans and government-funded plans cover some, if not all, rehab-related services.
Medicare, Medicaid, and TRICARE (for military personnel) cover a full range of rehab services, including inpatient and outpatient care, therapy, and medications.
Medicaid for Drug and Alcohol Rehab
Medicaid is a health plan provided by the government for low-income and disabled people of all ages. The program is available for individuals who are:
A resident of the state, U.S. national, U.S. citizen, permanent resident, or legal alien
Low-income and without other options for health insurance
Pregnant, blind, disabled, or in a household with someone with a disability
Caring for a child under 18
65 or older
Medicare for Drug and Alcohol Rehab
People 65 and over and those with certain medical conditions are eligible for Medicare. This government-funded plan covers most costs of hospitalization and a wide range of outpatient and medical services related to drug and alcohol rehab. Here is how the program works:
As a Medicare recipient, you'll pay a monthly premium that's based on your income.
Medicare pays 80% of covered services, so you'll be responsible for covering the rest out-of-pocket or through supplemental insurance.
You can get a Medigap plan from an insurance provider to cover costs not paid by Medicare, which may include specialized programs or telemedicine, in addition to the 20% not covered for basic services.
Private Insurance for Drug and Alcohol Rehab
How does private insurance work? Here are a few things to keep in mind:
All group and individual insurance plans offered in the annual Affordable Care Act marketplace are required to treat addiction treatment as an essential benefit.
Health insurers must provide equivalent benefits for both medical and addiction-related treatments, per the Mental Health Parity and Addiction Equity Act (MHPAEA).
Individual and employer-funded plans may limit their coverage for rehab, if they are not offered through the ACA marketplace.
Private rehabs set their own policies on the payment method they accept, so you need to confirm whether costs are covered by your plan.
Traveling to and Within Boca Raton, FL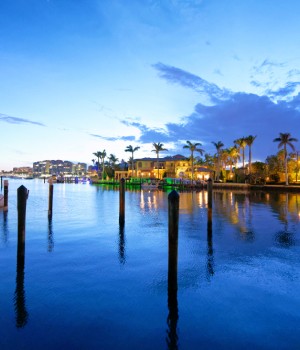 Built in a Mediterranean Revival style, Boca Raton is an elegant city bursting with art and culture. Filled with history, innovation, and five miles of inviting Atlantic coastline, Boca Raton is a desirable city that attracts people from around the globe.
If you'll be traveling for alcohol and drug rehab in Boca Raton, FL or to visit someone in treatment, here are some helpful tips to guide your travel plans.
The best airports for flights to Boca Raton, FL are Fort Lauderdale (20 miles), Palm Beach (22 miles), and Miami (40 miles).
Overnight accommodations include beach hotels and resorts as well as economical hotel and motel options.
Tri-Rail is the regional commuter rail system, offering 18 stations throughout Palm Beach County.
Palm Tran is Palm Beach County's bus system, with connections to destinations throughout the city.
Both Uber and Lyft operate in the city with short wait times.
For shopping, dining, and entertainment, visit Boca Raton's downtown Mizner Park.
For outdoor adventures such as snorkeling, picnicking, and bird watching, check out Red Reef Park.