Expert Insights

Fort Lauderdale is one of the busiest cruise-ship ports in the world. It's a hot-spot for tourists. And its proximity to the Bahamas, Jamaica, and the Caribbean makes it an active site for drug trafficking. With all the national, port, and international activity here, drug enforcement is far more difficult. Realistically, it's virtually impossible to stop all the trafficking. But drug overdoses are claiming too many lives. In 2021, there were 775 fatal overdoses in Broward County. So, we need to focus on education and prevention programs. The residents of Fort Lauderdale need to truly understand the dangers of drug use and have resources available to help them make good choices when drugs inevitably cross their path.

~ Kerry Nenn
Top 5 Drug Rehabs in Fort Lauderdale
Every alcohol and drug rehab in Fort Lauderdale offers its own set of unique amenities, programs, and therapies. Evidence-based treatment is available at multiple inpatient centers in Fort Lauderdale. These facilities often provide a range of therapies, faith-based treatments, and outpatient options for recovery.
Below are the top five addiction treatment centers in Fort Lauderdale based on the following criteria:
Offering evidence-based treatment
Accreditation
Certifications
Client testimonials reviews
Recovery Unplugged
Recovery Unplugged offers comprehensive care for a wide range of substance use disorders in a private and comfortable environment in Fort Lauderdale, Florida. In addition to alcohol and drug treatment, they offer comprehensive care for mental health issues such as PTSD, anxiety, and depression. Faith-based treatment is provided for those interested.

Treatment programs include:

Detox
Residential
Intensive Outpatient
Outpatient

Treatment programs are supported by:

LegitScript Certified
The Joint Commission

Location and contact information:
915 Middle River Drive
Fort Lauderdale, FL 33304
(954) 807-9981
The Source Treatment Center
The Source Treatment Center is a drug and alcohol addiction treatment center located in Fort Lauderdale, Florida. In addition to substance abuse treatment, an emphasis is placed on trauma care to help resolve the underlying trauma that often accompanies addiction.

Treatment programs include:

Detox
Partial Hospitalization
Intensive Outpatient
Outpatient
Alumni Program

Treatment programs are supported by:

Location and contact information:
1730 E Commercial Blvd
Fort Lauderdale, FL 33334
(800) 204-0418
Evolutions Treatment Center
Evolutions Treatment Center is a premier alcohol and drug treatment facility located in Fort Lauderdale, Florida. They provide a full continuum of care from detox and residential treatment, to a wide array of outpatient services that focus on recovery and overall wellbeing in every area of life.

Treatment programs include:

Detox
Residential
Partial Hospitalization
Intensive Outpatient
Outpatient
Aftercare
Telehealth
Sober Living

Treatment programs are supported by:

The Joint Commission
LegitScript Certified

Location and contact information:
2901 West Cypress Creek Road
Fort Lauderdale, FL 33309
(866) 771-7091
Agape Treatment Center
Agape Treatment Center is a mental health and outpatient substance abuse treatment center located in Fort Lauderdale, Florida. In addition to their clinical treatments, they offer holistic services such as integrative medicine and nutrition education, along with mindfulness, meditation, yoga, and faith-based recovery tools.

Treatment programs include:

Intensive Outpatient
Outpatient
Day Treatment
Night Treatment
Medication Assisted Treatment
Family Program

Treatment programs are supported by:

Location and contact information:
4837 North Dixie Highway
Fort Lauderdale, FL 33334
(888) 614-0077
Delphi Behavioral Health Group
Delphi Behavioral Health Group provides addiction treatment and mental health services to individuals seeking recovery in Fort Lauderdale, Florida. They offer medically assisted detox with physician supervision. Their residential treatment program lasts anywhere from 30 days to 90 days in length. Outpatient and aftercare services are also offered.

Treatment programs include:

Detox
Inpatient
Partial Hospitalization
Intensive Outpatient
Outpatient Services

Treatment programs are supported by:

Location and contact information:
1901 W Cypress Creek Rd
Fort Lauderdale, FL 33309
(954) 866-9459
Fort Lauderdale Drug and Alcohol Statistics
Fort Lauderdale is a city located in Broward County, Florida. It's the 10th-largest city in the Sunshine State, with a population of more than 187,000 residents.1 While it's mostly known for its beautiful beaches and boating canals, it's also home to growing rates of drug and alcohol misuse. In fact, there were more than 6,150 overdose deaths involving fentanyl in 2020 across the entire state.2 If you are struggling with addiction, there are over 100 accredited alcohol and drug rehab centers in Fort Lauderdale and the surrounding area.3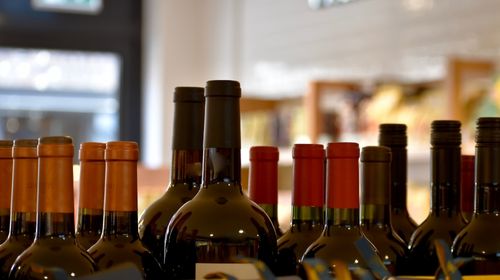 Residents of Florida reported over 22% of adults engaged in binge or heavy drinking in 2020.1,2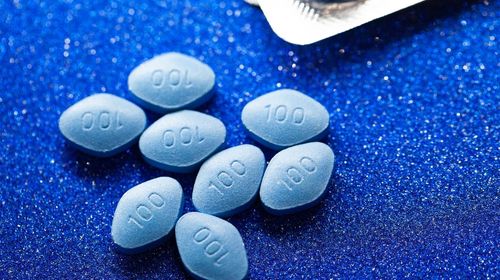 Residents of Florida reported over 12% of adults engaged in Illicit drug use in 2020.1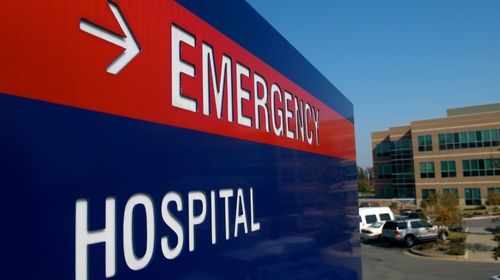 Over 9% of Florida residents experienced an AUD in 2020, while 14% had a substance use disorder (SUD).2

How Expensive is Drug Rehab in Fort Lauderdale?
The cost of Fort Lauderdale alcohol rehabs can vary greatly. One of the factors that will impact the price tag is the type of care you receive. Types of treatment for drug and alcohol addiction include:4
Detoxification treatment (sometimes with medication)
Residential inpatient programs where you stay overnight at the facility
Short-term and long-term outpatient care
Telehealth services
Ongoing counseling therapies like cognitive behavioral therapy
The type of treatment is not the only factor contributing to the cost. Some facilities are funded by the state and can offer free care to patients. Other rehabs provide luxurious amenities and cost thousands of dollars.
Are There Low-Cost and Free Drug Rehab Centers in Fort Lauderdale?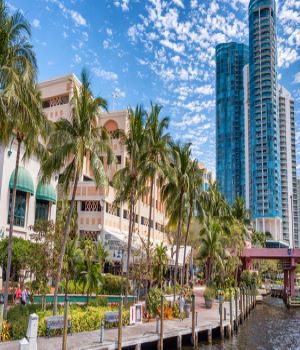 Free options do exist, and many facilities will also work with you to offer financial assistance where needed. You will find that some of the Fort Lauderdale drug rehabs are state-funded, which means they offer treatment at no cost to those who qualify. To see a list of state-funded facilities and detox centers in Fort Lauderdale, visit the government website, Substance Abuse and Mental Health Services Administration (SAMHSA), and search the directory of free rehabs in Florida.5
You may need to prove that you are a resident of Florida or provide income information to qualify for free care.
While free treatment centers often have fewer amenities and higher staff-to-patient ratios than private rehabs, they still offer quality care that is evidence-based and effective.
How Do You Pay for Addiction Treatment in Fort Lauderdale?
You may not qualify for free services, but thanks to the Affordable Care Act (ACA), all state-funded insurance policies, including Medicaid and Medicare, are required to provide coverage for addiction treatment.6
To qualify for Medicaid, you must be part of an eligible group, including low-income individuals, pregnant women, children, or those receiving Supplemental Security Income (SSI).7
To qualify for Medicare, you must be an American citizen over 65 years or have a qualifying disability.8
If you have private insurance instead of state-funded coverage, the policy most likely covers some of the costs associated with rehab. Private insurance policies utilize things like copays and deductibles to share costs with you at various levels. Check with your insurance provider to find out what treatments are covered, which addiction treatment centers are in your insurer's network, and how much you will pay out of pocket.
Scholarships and Sliding Scales
Many rehabs will offer some forms of assistance to help you cover any costs not paid for by state funds or insurance companies.
Scholarships are paid for by government money or private donors to help those that need them. Also, some facilities offer sliding-scale fees where a discounted rate is offered based on income or other information.
Choosing the Right Level of Care
Programs differ from place to place. There are varying levels of care as well as specialized services offered across the city.
The intensity of care you receive will vary from program to program. The highest level of care starts with inpatient or residential treatment. This is where you stay overnight at the facility as part of a program that could last anywhere from 30 to 90 days.
Depending on the severity of your addiction, you may also be required to undergo a medical detox to help clear your body of drugs and alcohol. A team of medical professionals will be able to keep you safe and comfortable while managing your withdrawal symptoms.
The level of intensity steps down from there to the standard outpatient level. Typically, it looks something like this:
Standard outpatient treatment requires the least time commitment to participate, usually requiring only a few hours of meetings per week in individual therapy or support groups. This type of rehab is perfect for someone in long-term recovery who just needs ongoing counseling and life skills coaching to avoid relapsing

Intensive outpatient programs (IOPs) are more involved than the standard treatment, requiring a few hours of therapy several days a week.

Partial hospitalization programs (PHPs) are the most intensive, with several hours in an inpatient setting each day. Many people enter PHPs after finishing inpatient rehab or detox programs.

Finding Specialized Drug Rehabs in Fort Lauderdale
The term specialized care refers to additional considerations that should be noted when creating your individualized plan. Some examples of specialized care include:
Christian rehab that offers prayer, worship, or other faith-based services
Holistic practices such as yoga, meditation, or nutritional counseling
Luxury centers with resort-like amenities
Executive rehab for the working professional
Telehealth appointments
Dual Diagnosis, which provides care for multiple conditions simultaneously
Treatment catered to veterans, LGBTQ+, or other populations
How to Choose the Right Fort Lauderdale Drug Rehab?
Often, receiving a substance abuse assessment helps identify what type of care you need. Your primary care physician or a staff member will ask questions to determine the level of care that is best for you and if you have any specialized needs to consider when choosing a facility.
Once you know more about what you are looking for, there are still factors to keep in mind when making your decision. Try asking some of these questions to narrow down your choices:9
Does the rehab address any specialized care needs you have?
What does the success rate look like for previous patients?
How does the rehab center respond to relapses?
Is the location convenient for you?
What amenities are you looking for in a treatment center?
What are the program rules regarding visitors?
What are the costs of the program, and what financial assistance is available?
Should You Travel for Drug and Alcohol Rehab in Fort Lauderdale?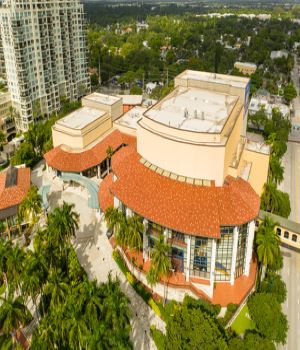 How do you know if traveling to Fort Lauderdale for drug and alcohol treatment is the best decision? Some things to consider are:
Whether the treatment you need is offered in Fort Lauderdale
If you have friends or family in Fort Lauderdale that you want to be near during rehab
What your insurance covers in Fort Lauderdale
If you would like to attend drug rehab in Fort Lauderdale instead of the area you live for privacy reasons
Fort Lauderdale has many beautiful neighborhoods to consider when looking for treatment in Florida. Here are just some of the options in the area.
Coral Ridge: Coral Ridge is an upscale neighborhood in eastern Fort Lauderdale. Aside from the beautiful beaches and waterways, it also has a country club offering a golf course and tennis courts.
Colee Hammock: Established in 1916, Colee Hammock is one of the area's oldest neighborhoods. It is located in the city center and is filled with historic homes, beautiful oak trees, and plenty of parks where you can sit by the river.
Victoria Park: This neighborhood has over 95 acres of parks. Walking trails will lead you to Fort Lauderdale beach, as well as shops, restaurants, and cafes, all within walking distance. A favorite spot for the community is the expansive recreational center, Holiday Park. The massive park includes basketball courts, tennis courts, squash courts, pickleball courts, volleyball courts, baseball and soccer fields, a roller hockey rink, and beautiful walking and biking trails to explore.
Tarpon River: Tarpon River is a neighborhood adjacent to the central business district of Fort Lauderdale. It is aptly named after the Tarpon River that runs along the area's border, feeding into the New River. The neighborhood is perfectly located just minutes from downtown Fort Lauderdale but provides a pleasant suburban atmosphere.
Alcohol and Drug Laws in Fort Lauderdale
The Marchman Act: The Marchman Act was a law passed in Florida to make sure you can get treatment for a substance use disorder, even if you are not in the right state of mind to make choices for yourself. This law encourages you to enter care voluntarily but also provides a path for you to enter involuntarily if the situation calls for such action in specific circumstances.10
Family and Medical Leave Act (FMLA): This is a federal law that is also enacted in Florida. A company that employs 50 or more people is required to accommodate you if you voluntarily choose to take time off work and attend alcohol rehab.10 This law protects your job during the time you are in rehab but does not require your employer to pay you for your time off. You are allowed to take 12 weeks off in a 12-month time period.
Treatment Opportunities for Individuals Convicted of Non-Violent Crimes: In Florida, if you have been convicted of a non-violent crime and have an alcohol use disorder, there are two other options for you besides going to jail. The Pretrial Intervention Program allows you to enter care for a year instead of spending time in jail. This program is offered to those who are first-time offenders charged with a substance abuse-related offense.11 The Diversionary Treatment Program (DTP) is a similar program that provides care for substance abuse and prevents felons from returning to prison.11.

Florida Good Samaritan Overdose Prevention Law: Florida's Good Samaritan law encourages anyone who witnesses or experiences an overdose to call 911 for emergency care without fear of being arrested or charged with an offense.12 This law is in place to ensure all get the care they need during an emergency situation.
If you or someone you know needs help with drug or alcohol addiction, please call 800-405-1685 (
Who Answers?) to speak to a treatment specialist about the accredited alcohol and drug rehab centers in Fort Lauderdale.