Cape Coral Drug and Alcohol Use Statistics
Cape Coral is located in Lee County, Florida, which has long dealt with substance abuse issues within its many communities. Drug and alcohol use statistics of note in Cape Coral and the surrounding Lee County areas include:1,2,3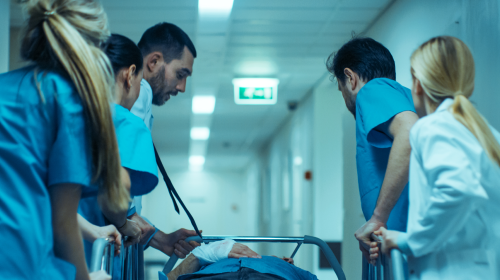 In 2021, nearly 320 Lee County residents died from an alcohol- or drug-related overdose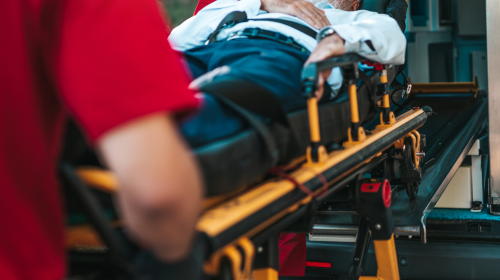 That same year, emergency medical services responded to more than 5,000 overdose-related calls.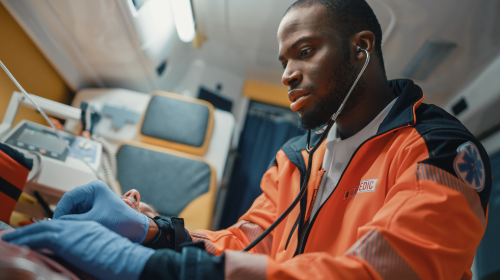 Throughout the year of 2021, EMS personnel administered nearly 1,400 doses of naloxone.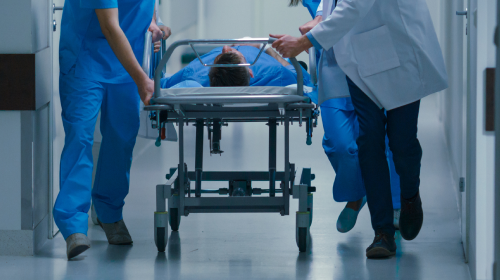 In 2021, Lee County saw nearly 850 non-fatal, overdose-related hospitalizations.
How Much Does Drug Rehab in Cape Coral Cost?
The cost of alcohol or drug rehab in Cape Coral depends on many factors and varies from facility to facility. Some of the variables that can affect your rehab program costs include:
Treatment setting (residential vs. outpatient vs. telehealth)
Facility amenities (luxury features vs. standard amenities)
Treatment duration (30 days vs. 90 days or longer)
Insurance plans the facility accepts (private vs. Medicare or Medicaid)
Choosing a rehab facility in-network with health insurance provider
Facility funding (government or non-profit vs. privately owned)
Generally, you can expect inpatient treatment programs to cost significantly more than outpatient rehab programs. Luxury rehab facilities are also often much more expensive than facilities that offer more basic services. Health insurance can reduce the cost of treatment, but coverage depends on the types of providers and plans a particular rehab facility accepts.
If you're experiencing financial difficulties and are worried about how you'll pay for addiction treatment, you may qualify for financial assistance that can reduce or eliminate your rehab costs. No matter your financial situation, there are local treatment centers that can help you get the recovery support you need.
How to Find Low-Cost and Free Rehabs in Cape Coral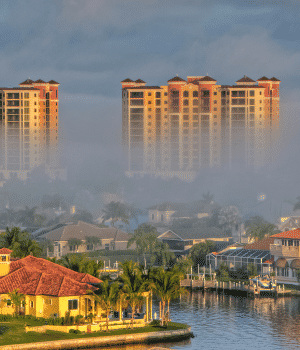 If you can't afford addiction treatment, state-funded Cape Coral drug rehabs and alcohol rehabs may be able to help you. These facilities are funded by the State of Florida via tax dollars and often receive federal grant funding, too. These public subsidies allow state-funded rehab facilities to provide low-cost and free addiction and/or mental health treatment services to persons with limited financial resources.
Because state-funded behavioral health treatment centers are a public resource, anyone can access them. Unfortunately, not everyone is eligible for reduced-cost or free care. To qualify, you must prove that your income is insufficient to cover the cost of addiction treatment. You'll also need to show proof of legal U.S. and Florida residency and may need to prove that you lack health insurance.
If you qualify for reduced-cost treatment at a state-funded drug or alcohol rehab in Cape Coral, you'll receive individualized, evidence-based addiction therapy based on your needs. But these facilities have limited funding, so they may not offer alternative or complementary therapies and/or amenities. You may also be placed on a waiting list for a treatment program as many state-funded treatment centers have limited capacity.
Do Medicare and Medicaid Cover Alcohol and Drug Rehab?
Yes, both Medicare and Medicaid cover drug and alcohol rehab in Cape Coral. Both of these government-sponsored insurance programs provide coverage for medically necessary detoxification, inpatient treatment, outpatient treatment, and medication-assisted treatment.4, 5 However, individual benefits and extent of coverage vary from plan to plan. That's especially true if you're a Florida Medicaid beneficiary, as Medicaid is jointly funded by the federal and state governments and is subject to state coverage stipulations.
If you have either Medicare, Medicaid, or both of these plans, you can use your health insurance to pay for rehab, but you must choose a treatment facility that accepts your plan. Be aware that, depending on your plan's coverage, you may need to pay for some of your treatment costs out of pocket or pay a deductible or coinsurance.
Does Private Insurance Cover Addiction Treatment?
In most cases, yes—the Affordable Care Act of 2010 requires all private insurers to cover addiction and mental health treatment services as essential health benefits.6 The Mental Health Parity and Addiction Equity Act further stipulates that insurance providers must cover these services to the same degree they cover other essential healthcare services.7
If you carry private health insurance, understand that your specific benefits and extent of coverage depend on your provider and the type of plan you have. Your coverage also depends on whether a particular rehab facility is in-network with your plan.
To find out what your plan covers, you can call the number on the back of your insurance card to learn more about your benefits. You should also be able to ask your benefits representative for a list of Tempe alcohol rehabs and/or drug rehabs that accept your plan. If you need help verifying your coverage at local treatment facilities, call our free helpline at 800-926-9037 (
Who Answers?) for assistance.
Popular Alcohol and Drug Rehab Centers in Cape Coral
SalusCare Cape Coral
SalusCare is a behavioral health group with multiple locations across Southwest Florida. Their Cape Coral facility specializes in comprehensive substance use and mental health evaluations, outpatient addiction treatment programs for adults, dual diagnosis care, and telehealth treatment programs. This behavioral health group also has locations in nearby Fort Meyers, where adults and youth can access short- and long-term residential treatment programs and medical detox services.
Bay Pines VA Healthcare System Lee County Clinic
Bay Pines VA Healthcare System Lee County Clinic specializes in inpatient and outpatient treatment programs for veterans with addiction and/or mental health conditions. This facility offers comprehensive substance use and mental health evaluations, counseling services, and evidence-based behavioral therapies in group and individual settings. Medication-assisted treatment and gender-specific trauma therapy are also available.
Omega Centre
Omega Centre is an outpatient drug and alcohol rehab in Cape Coral that specializes in addiction treatment programs for adults and persons in the criminal justice system. At this facility, adults can access treatment for depression, anxiety, and other mental health conditions, as well as counseling for substance use disorders. Anger management counseling, DUI treatment services, court-ordered treatment, drug screenings, and grief and loss counseling are also available.
The Rehab Process: What to Expect
There is no "one-size-fits-all" approach to addiction treatment, which is why treatment for substance use disorders exists on a continuum. This continuum has several levels of care, which you'll move through according to your evolving needs and recovery progress. The initial step in the continuum of addiction care is a comprehensive needs assessment, which helps your providers develop an individualized plan of care suited to your needs.
After your assessment, you may begin your recovery journey in a medical detoxification program, depending on your provider's recommendation. Other services on the addiction care continuum include inpatient treatment, partial hospitalization programs, intensive outpatient programs, standard outpatient rehab, and aftercare. As you progress through recovery, you'll move along this continuum of addiction care according to your personalized treatment plan and your providers' recommendations.
Intake Evaluation
When you seek treatment for substance abuse, the first step in the care process is a comprehensive substance use assessment. This evaluation looks at your medical history and patterns of alcohol and/or drug use to assess the severity of your condition and determine a diagnosis. It also evaluates whether you have any comorbid mental health conditions that require integrated treatment. Your regular doctor can conduct this evaluation, or you can complete it at the rehab center of your choice, depending on your preference.
During your assessment, you'll answer several questions about your substance use and may need to complete a urine screening or other medical tests. Your provider will also ask you for personal information that relates to your treatment needs, such as details about your finances, job, family situation, and cultural background. All of this information allows your care providers to formulate a multi-step treatment plan that closely addresses your unique needs. As you work through rehab, your care team should periodically review and modify your plan as necessary to ensure your care aligns with your ever-evolving needs.
Medical Detox Treatment
Medical detox may be the first step in your addiction treatment plan if you have a serious substance use disorder. In this type of program, addiction and medical professionals provide 24/7 supervision and support to ensure you remain as safe and comfortable as possible throughout withdrawal.
Because withdrawal symptoms are often uncomfortable and can be dangerous, you may receive medications and/or IV fluids that help you manage them. This is especially true if your body needs to detox from alcohol, barbiturates, benzodiazepines, or opioids. You may also receive psychiatric support as your body detoxes, as certain withdrawal symptoms can be mentally distressing.
When you finish detox, you will be in a substance-free, medically stable state. Only in this state can you begin a rehab program in earnest. Keep in mind that while detox is a crucial step in addiction recovery, it is not treated in and of itself. Medical detox programs do not provide any therapy for the underlying behavioral factors that influence substance use. You will only receive this type of therapy in a targeted rehab program.
Inpatient Drug Rehab in Cape Coral
If your substance use has severely impacted your life, you may benefit from enrolling in inpatient alcohol and drug rehab in Cape Coral. Inpatient treatment, also known as residential rehab, is the most intensive level of addiction treatment and provides highly structured, continually supervised care. While in treatment, you must live at the rehab facility full-time for 30 to 90 days, depending on the duration of your program. Some residential programs may last longer than three months, depending on individual needs and the facility's treatment philosophy.
Throughout your stay, you'll have continual access to addiction professionals who will help you develop recovery skills and monitor your progress. Your treatment program will consist of a variety of evidence-based addiction therapies and supportive services based on your needs. These therapies and services may include:8
Individual, group, and/or family therapy
FDA-approved medications for alcohol and/or opioid dependence
Behavioral therapies, such as motivational enhancement therapy, dialectical behavioral therapy, and cognitive behavioral therapy
Treatment for co-occurring mental health disorders
Aftercare planning
Holistic therapies, such as meditation, animal therapy, recreational therapy, and art therapy
Life skills training
Engaging in residential addiction treatment can offer you several benefits, especially if you need 24/7 supervision or lack a supportive home environment. The immersive nature of residential rehab will allow you to avoid distractions, stressors, and triggers that may interfere with your recovery journey. It will also allow you to focus on identifying your substance use patterns and the thoughts that influence those behaviors, so you can work on building healthy coping skills. When you live in a rehab facility full-time, your providers can also monitor your progress more closely and adjust your treatment according to your needs.
Step-Down Care
When you complete your inpatient rehab program, you may benefit from the additional support and therapy provided by a step-down outpatient program. This type of program allows you to "step down" the intensity of your treatment as you move along the continuum of addiction care.
In outpatient rehab, you'll have more flexibility and independence because these programs do not require you to live at the rehab facility. Instead, you'll live at home or in transitional housing while you continue to build upon the skills you learned in your inpatient program.
Depending on your needs, recovery progress, and your provider's recommendation, you may benefit from one of the following levels of care:8,9,10

Standard outpatient programs: These programs are the least intensive form of addiction treatment and typically consist of group therapy and/or counseling and substance use education. You'll likely participate in one or two treatment sessions per week that provide up to 10 total hours of weekly care. In some cases, standard outpatient programs serve as long-term aftercare support.
Intensive outpatient programs (IOPs): These programs involve many of the same evidence-based therapies and supportive services as PHPs but with less clinical and medical support. They also involve a smaller time commitment and generally focus more on group than individual therapy. You'll likely participate in three to five weekly treatment sessions, each consisting of several hours of therapy.
Partial hospitalization programs (PHPs): These highly supervised outpatient programs take place in a hospital setting and provide both addiction and medical care. You'll participate in five to seven weekly treatment sessions, each consisting of several hours of evidence-based therapy.
Like inpatient treatment, outpatient rehab programs also offer many benefits. Because these programs are ambulatory, you may be able to continue working or going to school while you engage in treatment. The flexibility of these programs can also allow you to involve family in your recovery, which can provide an invaluable source of support as you heal.
Although outpatient treatment often serves as step-down care, it can also serve as the first step on your addiction recovery journey, depending on your needs. If you have a healthy home environment and don't require 24/7 supervision, a PHP or IOP may be a better starting point for you. Research suggests these programs can be as effective as inpatient treatment for many people.10
Aftercare and Relapse Prevention
Even after receiving treatment for addiction, recovery is a long-term process that you'll continue working through for the rest of your life. That's why having an aftercare plan for your transition back to normal, day-to-day life is essential. This plan provides you with the support, tools, and resources you'll need to stay strong after treatment and avoid relapse.
While you're in rehab, your providers will work with you to determine which aftercare resources are a good fit for your needs and situation. Some beneficial resources include:
Peer support groups
Ongoing therapy and/or counseling, either individually or in a group
Recovery support meetings, such as AA or NA
Sober-living housing
Medication maintenance
Alumni programs provided by your treatment facility
Aftercare will help you fortify the skills you learned in rehab and establish and strengthen relationships with people who support your recovery. But understand that, because addiction is a chronic relapsing brain disease, slip-ups are possible, no matter your intentions or the strength of your resolve. If you do relapse, you have not failed, nor has your treatment failed. You've simply experienced a minor setback in your recovery journey and need more support to get yourself back on track. Remember, you can always return to rehab to get the care and support you need.
What to Consider When Choosing the Right Cape Coral Rehab for You
Cape Coral alcohol rehabs and drug rehabs are as unique as the people they serve. When choosing a rehab facility, consider both your treatment needs and preferences to narrow down your options. Some important factors to keep in mind include:
Cost: If cost isn't an issue, you may benefit from a luxury facility that offers all the comforts of home and more. But if you need affordable treatment, look for facilities that offer income-based programs or financial assistance.
Features and amenities: Would you like access to specific amenities like a fitness center, pool, or recreational grounds? Would you prefer a private room? Some facilities offer a plethora of unique features and amenities, while others offer more standard features.
Location: Would you prefer a rehab facility located in a secluded, serene setting, or one situated in a bustling, urban area?
Treatment specializations: Some rehab facilities specialize in dual diagnosis treatment for co-occurring disorders or medication-assisted treatment for opioid and alcohol use disorders. Others specialize in targeted programs for specific genders, LGBTQ+ persons, teens, veterans, and pregnant people.
Treatment approach: Is your faith important to you? Then you may benefit from a faith-based rehab center. If you want access to alternative therapies that encourage whole-person healing, such as meditation and yoga, you may benefit from a holistic rehab facility.
Visitation rules: Each inpatient rehab facility has unique visitation rules. if you want to see loved ones while in rehab, compare visitor policies to find one that works for your and your family's needs.
What to Look For in a Quality Treatment Program
As you research Cape Coral alcohol rehabs and drug rehabs, keep in mind that some facilities have a higher standard of care than others. To ensure you select a rehab center that provides effective care customized to your needs, look for the following hallmarks of a quality treatment program.
Accreditation
Rehab facilities that hold accreditation from one or more national compliance organizations have undergone extensive evaluations that assess the quality of treatment they provide. Only facilities that have proven their commitment to the highest standards of addiction care can qualify for these highly recognized stamps of approval. The Commission on Accreditation of Rehabilitation Facilities (CARF) and the Joint Commission are considered the gold standard in terms of accreditation.
Qualified Treatment Staff
High-quality addiction treatment programs provide care from educated, certified, and licensed treatment staff. Look for facilities that provide transparent information about their staff members' credentials and experience providing care. Although many facilities include peer-led services in their treatment model, simply being in recovery is not the only qualification treatment staff should hold.
Personalized Treatment Planning
No two people with addiction have the same treatment needs, which is why highly individualized care planning is crucial. Look for facilities that prioritize in-depth needs assessments, which allow providers to customize a treatment plan to your unique needs. Also, look for programs that periodically assess each patient's treatment programming and adjust it as necessary.
Aftercare Planning
Recovery isn't over when you graduate from rehab. Rather, you'll need ongoing support and resources that help you avoid relapse both in early and long-term recovery. To ensure you have a personalized aftercare plan when you finish treatment, look for facilities that offer either planning or resources to aid you in your transition back to normal life.
Should I Travel to Cape Coral for Alcohol and Drug Treatment?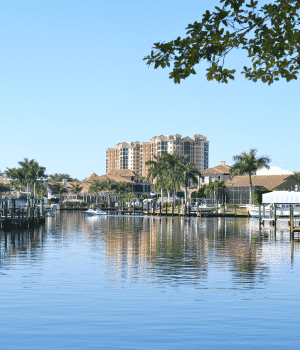 Whether you should travel to an alcohol or drug rehab in Cape Coral depends on many variables. If your local area lacks the addiction treatment services you need, traveling to Cape Coral may benefit you. Alternatively, if enrolling in rehab where the weather is always sunny and warm could benefit your recovery, traveling may also be a good decision for your needs. But before you decide to make the trip, verify whether your insurance covers treatment at any Cape Coral drug rehabs or alcohol rehabs. If it doesn't, your treatment costs could end up being very expensive.
Neighborhoods in Cape Coral to Consider for Treatment
No matter where you choose to enroll in treatment in Cape Coral, you'll enjoy gorgeous waterway views and beautiful year-round weather. Every rehab facility in Cape Coral will allow also you quick access to the Gulf Coast's gorgeous beaches, as well as many green spaces and full-service airports.
If you're a fan of golf, you may want to consider Cape Coral's northwest corner, which is home to the Coral Oaks golf course and provides easy access to Yucca Pens State Wildlife Management Area. You may also want to consider the southwest corner of the city near Pelican for quick access to the Matlacha Pass National Wildlife Refuge and the barrier island.
Drug and Alcohol Laws in Cape Coral, Florida
Florida Good Samaritan Law: In Florida, any person who in good faith seeks emergency medical assistance for a suspected overdose is protected from arrest or prosecution for certain drug-related crimes. Even individuals who are on probation or parole have immunity from arrest or prosecution for such crimes under this statewide law.11
Florida Naloxone Standing Order: Throughout the State of Florida, emergency responders can get naloxone from a pharmacy for administration to anyone experiencing signs of an overdose. This law aims to increase access to this life-saving medication and reduce the number of opioid-related deaths in Florida.12
If you need help finding the right alcohol or drug rehab in Cape Coral, either for yourself or a loved one, our treatment support specialists are ready and waiting to assist you. Call our free, 24/7 helpline at 800-926-9037 (
Who Answers?) to speak with a treatment support specialist and receive confidential assistance exploring your local addiction treatment options.
Resources