Expert Insights

Orlando's Flagler County jail is home to the first-ever jailhouse addiction treatment program, and from everything I've read so far, it's doing wonderfully. The Successful Mental Health Addiction Recovery Treatment program – also known as S.M.A.R.T. – allows inmates with substance abuse and alcohol abuse issues to live together in an area with counselors and teachers who are in recovery. According to Flagler County Jail Chief Daniel Engert, the numbers simply don't lie. Since June of 2022, 31 inmates have graduated from the program. Only eight out of the 31 have relapsed and been rearrested, which is around 25%. According to the Sheriff, however, on average the relapse and rearrest rate is over 50%! We need to see more of these programs across the state and the nation!

~ Rita Milios
Top 4 Drug Rehabs in orlando
Every alcohol and drug rehab in orlando offers its own set of unique amenities, programs, and therapies. Evidence-based treatment is available at multiple inpatient centers in orlando. These facilities often provide a range of therapies, faith-based treatments, and outpatient options for recovery.
Below are the top four addiction treatment centers in orlando based on the following criteria:
Offering evidence-based treatment
Accreditation
Certifications
Client testimonials reviews
Orlando Recovery Center
Orlando Recovery Center is a state of the art detox and addiction treatment center located in Orlando, Florida. A full continuum of care, including medical detox, residential services and outpatient programs are offered in their 93-bed facility which sits just outside of downtown Orlando

Treatment programs include:

Detox
Inpatient
Partial Hospitalization
Intensive Outpatient
Outpatient
Medication Assisted Treatment
Dual Diagnosis
Aftercare

Treatment programs are supported by:

The Joint Commission
National Association of Addiction Treatment Professionals
Substance Abuse and Mental Health Services Administration

Location and contact information:
6000 Lake Ellenor Drive
Orlando, FL 32809
(407) 680-1226
Sunrise Detox
Sunrise Detox provides medical detoxification from alcohol and drugs in their Orlando, Florida location. They provide proven medical treatments to lessen withdrawal effects in a judgment-free setting, while offering behavioral health counseling.

Treatment programs include:

Treatment programs are supported by:

The Joint Commission
The Commission on Accreditation of Rehabilitation Facilities
LegitScript Certified
National Association of Treatment Professionals

Location and contact information:
2431 West Sand Lake Road
Orlando, FL 32809
(407) 857-6117
White Sands Alcohol and Drug Rehab
White Sands Alcohol and Drug Rehab is a comprehensive treatment program for those struggling with substance abuse disorder located in the Orlando, Florida area. Their services range from medical detox to recovery housing. They also provide intervention services, relapse prevention programs, and recovery resources.

Treatment programs include:

Detox
Inpatient Residential
Intensive Outpatient
Medically Assisted Treatment
Recovery Housing

Treatment programs are supported by:

LegitScript Certified
National Association of Treatment Professionals

Location and contact information:
56 E. Pine Street
Orlando, FL 32801
(407) 255-2351
Fresh Start Ministries
Fresh Start Ministries is a year-long, faith-based residential substance abuse treatment program for men located in Orlando, Florida. They offer a safe and secure environment, support groups, and biblical counseling at an affordable rate. Their four-part recovery process includes intervention, substance abuse recovery and stabilization, the adaptation of spiritual principles, and reentry into society.

Location and contact information:
4436 Edgewater Drive
Orlando, FL 32804
(407) 293-3822
How Does Orlando Compare in Alcohol and Drug Use?
Orlando is the county seat of Orange County. With a population of more than 328,000, it is the 4th largest city in Florida and the 60th largest city in the United States.1 However, the State of Florida has seen an exponential increase in overdoes associated with the synthetic opioid fentanyl. In fact, more than 6,150 Floridians died from drug overdoses involving fentanyl and fentanyl analogs in 2020.2 If you or someone you love is battling substance abuse or addiction, there are nearly 50 accredited alcohol and drug rehab centers in Orlando to help get you on the path to recovery.3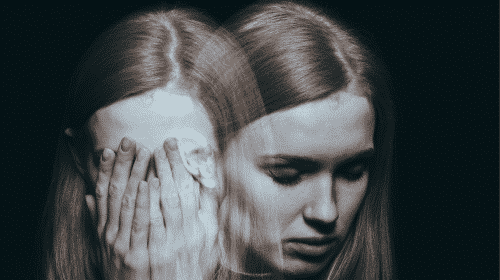 In 2019, 0.9% (approximately 165,000) individuals in Florida had an opioid use disorder within the past year.1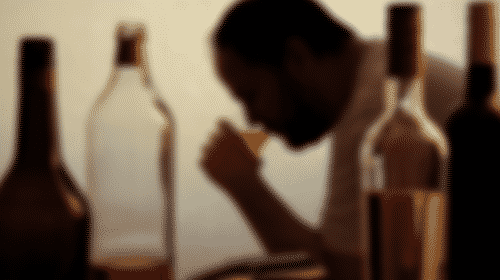 Abuse of prescription medication in Florida among individuals was at 4.1% (approximately 752,000) in 2019.1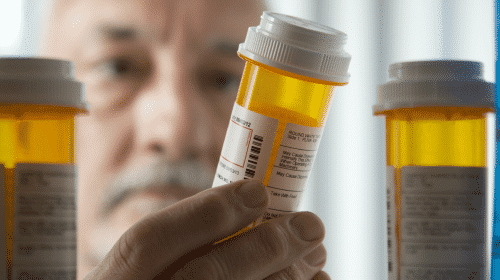 Alcohol use disorders in the state of Florida were at 4.2% (approximately 770,000) individuals.1
How Expensive is Drug Rehab in Orlando?
Many different factors contribute to cost. These can range from the type of setting you are searching for to the length of the program and amenities. The average cost of outpatient drug rehab in Florida can have a price range from $1,000-1,700 or more, while the average cost of inpatient can range over $50,000.2
Private Insurance
All insurance providers are required to cover mental health substance abuse services in some capacity. Contact your provider to confirm specific coverage, including any applicable deductibles and copays.
TRICARE in Florida
Florida TRICARE (South Region) is a program funded by the government that provides health insurance coverage for U.S. military personnel, veterans, and their families. TRICARE coverage includes addiction services, such as rehab and medication-assisted treatment.
IHS-Funded Drug Rehab
The Indian Health Service funds care for Indigenous people and Alaskan Natives. These Florida residents may obtain free addiction treatment, even if other insurance coverage is available.
Low-Cost and Free Drug Rehab Centers in Orlando
Medicaid is a federal- and state-funded program that helps with healthcare costs for eligible individuals. If your income is below a certain level determined by the state you live in, you may qualify for Medicaid. Choosing to use your insurance or Medicaid, if you are eligible, can make the cost more affordable.
According to the Affordable Care Act and the Mental Health Parity and Addiction Equity Act (MHPAEA), health insurers and group health plans must cover mental health and substance use care in the same way that they cover other medical treatments like surgery.
To find free accredited alcohol and drug rehab centers in Orlando, you can contact the Florida Department of Children and Families. You can also call our helpline at 800-405-1685 (
Who Answers?) . We have 24/7 specialists who can help you find the best facility for you.
How Do You Finance Addiction Treatment in Orlando?
If free drug and alcohol rehabs in Orlando are full or unavailable, you have other options.
Some of these options include faith-based treatment centers, non-profit drug programs, or government-funded programs. You can also apply for medical loans or financing to pay for rehabilitation.
Choose a Program That Offers Payment Plans: Payment plans partition the cost of care into monthly payments that are usually more affordable than paying for the full cost at once. Payment plans usually become payable after you complete the program.
Payment plans can be arranged directly with a given facility. Some facilities may offer a payment plan if you are paying for the cost out of pocket instead of using insurance.
Apply for a Scholarship: An addiction scholarship is a financial award that you may receive if you don't have the financial means to pay for care. Scholarships can either pay for the full cost or a portion. Applying for scholarships can often be demanding because they usually are not openly advertised.
Find a Sliding-Scale Program: Addiction treatment centers may offer a sliding-scale fee to help make rehab more affordable to you. A sliding-scale fee is based on your income and ability to pay.

Choosing the Right Level of Care
Different levels of addiction care are available for different needs. Some Florida residents start at detox and work through the entire continuum of care, while others need only the least intensive options.
Medical Detox
Performed under medical supervision, detoxification is the process of comfortably and safely removing substances from your system. These services manage uncomfortable and potentially dangerous withdrawal symptoms. Once detox is complete, you can transition to addiction treatment services.
Inpatient
Inpatient centers have distinctive benefits that may include supervised detoxification by trained professionals, round-the-clock medical and emotional care, treatment lengths that can last for up to one year, and a change in environment to help remove access to drugs and/or alcohol. It may be more helpful if you are struggling with severe addictions.
Partial Hospitalization Programs (PHPs)
PHPs offer many of the same services as inpatient care, but you return home during non-treatment times. This type of care often serves as a bridge between inpatient and outpatient care.
Intensive Outpatient Programs (IOPs)
IOPs are a step down from PHPs. With this type of program, you attend counseling several days each week while spending the rest of your time at home, at work, or fulfilling other obligations.
Standard Outpatient
Standard outpatient care is the least intensive option. It involves a couple of hours of treatment each week. It is appropriate for Florida residents who are highly motivated and have a strong support system.
Aftercare
Aftercare, or relapse prevention, starts after a rehab program is complete. It provides ongoing support, such as sober living homes and 12-step support groups.
Finding Specialized Drug Rehabs in Orlando
These types of centers offer treatments ranging from holistic therapy to faith-based and luxury programs.

Holistic drug and alcohol rehab centers in Orlando use both conventional and alternative therapies in care. Some of the therapies offered in holistic centers include massage therapy, expressive therapy, art therapy, acupuncture, yoga, osteopathic treatments, and spiritual and/or religious interventions.
Christian and Faith-Based rehabs and detox centers in Orlando use God and faith as a central theme of the recovery process. These programs often incorporate Christian and faith-based teachings and principles into the treatment model itself. These programs often encourage a deeper understanding of your relationship with God or a higher power. A Christian or faith-based program also helps to encourage you to strengthen your faith in God or a higher power on your road to recovery.

Luxury drug rehab in Orlando will spare no expense when it comes to getting you on the road to recovery in lavish comfort. Luxury centers feature upscale amenities with the purpose of helping you to reach long-term recovery with as little discomfort as possible. Some of the amenities that a luxury setting may have include: private rooms, yoga, acupuncture, massage therapy, and art therapy.

Executive rehab can be beneficial to individuals who have an influential position in their company or workplace, like a Chief Executive Officer or Chief Operating Officer. Conventional centers will usually prevent access to outside influences like phones, but an executive facility allows access to the tools needed for you to work effectively, such as phones, computers, and the internet, while working towards recovery.
Dual-Diagnosis centers provide care to individuals who have been diagnosed with both a substance use disorder and a mental illness. Some of the mental illnesses that dual-diagnosis treatment centers work with include depression, anxiety, post-traumatic stress disorder, and bipolar disorder.
Types of Addiction Therapy Used in Rehab
You have many high-quality and evidence-based options when it comes to therapies in Orlando. These therapies are evidence-based, effective, and used based on what your rehab professional recommends.

Cognitive Behavioral Therapy
Cognitive behavioral therapy (CBT) helps you find the relationship between your emotions, thoughts, and actions. CBT helps you understand how your feelings and actions contribute to your recovery. CBT helps you identify and change destructive thought patterns that contribute to your substance use disorder.
Dialectical Behavior Therapy
Dialectical behavior therapy (DBT) in alcohol and drug rehab helps you accept uncomfortable feelings through validation and mindfulness. DBT also focuses on emotional regulation and is often used for individuals who also suffer from depression or anxiety.
Motivational Enhancement Therapy
Motivational enhancement therapy (MET) is a type of therapy used to help you become more motivated to engage during treatment and stop using alcohol and/or drugs. MET helps you strengthen your emotion while helping you develop a plan that leads to positive changes.

Contingency Management
Contingency management reinforces or rewards positive behavioral changes. Often, this treatment involves a monetary reward or gift card given to an individual for having a negative drug urine screening. Contingency management involves conditioning your brain to see abstaining from non-prescribed substances as more rewarding than partaking of those substances.

Group Therapy
Group therapy occurs with more than one person. Group therapy often involves anywhere from five to 15 people in a session. While in group therapy, a trained leader will facilitate your interactions with your peers, guiding the group through the therapy exercises. Group therapy may last for an hour or two a session, once a week. One of the goals of group therapy is to help you understand that you are not alone on your journey to recovery.
Family Therapy
Family therapy involves interventions that include the entire family. Family therapy is based on the idea that interactions among family members can be improved to help you on the road to recovery. In family therapy, your therapist will help you and your family explore the dynamics behind your actions and offer support and tools to help you move closer toward recovery.
Should You Travel for Drug and Alcohol Rehab in Orlando?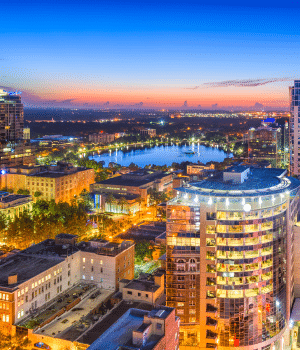 You may wonder whether you should travel to Orlando for your alcohol or drug treatment. Orlando has a wide array of high-quality alcohol and drug rehab centers to fit your unique needs. To determine whether you should travel to Orlando for care, you should take into account whether you have the financial means to travel and how leaving your current environment would impact your alcohol and/or drug use.
For example, if you live in a more rural part of Florida that doesn't offer a wide variety of addiction treatment, then you may choose to travel to Orlando for a wider range of treatment options.
Conversely, you may wish for a quieter rehabilitation experience and choose to visit a more rural area to escape the stresses of city life.
Drug and Alcohol Laws in Orlando
Florida's Marchman Act: In 1993, the Marchman Act (Florida's Substance Abuse Impairment Act) combined legislation, service provider licensure, and client rights regarding substance use disorders and alcohol use disorders into a single piece of legislation. The act:
Ensures persons with SUD or AUD maintain their dignity and confidentiality when seeking treatment. 

Establishes protocols for inpatient and outpatient therapies, including detox. 

Details methods for Florida residents to be admitted involuntarily to rehab, including through drug courts.

Clarifies parental rights for admitting youth into Florida rehabs.
Juvenile Possession Laws: Florida laws distinguish types and amounts of drugs to deem possession of each substance as a simple misdemeanor or felony/intent to sell.
Cocaine: Possession of any amount is a third-degree felony. Possession of 28 grams or more is a first-degree felony.
Prescription drugs: Possession without a valid prescription is a third-degree felony, punishable by up to 5 years in prison and a fine of up to $5,000.
Heroin: Possession of fewer than 10 grams is a third-degree felony, punishable by up to 5 years in prison, a $5,000 fine, driver's license suspension, and a permanent criminal record. Possession of more than 10 grams can result in up to 30 years in prison, a $10,000 fine, and revocation of driver's license for 2 years.
MDMA/Ecstasy: Possession of fewer than 10 grams is a third-degree felony, punishable by up to 5 years in prison and a $5,000 fine. Possession of 10 grams or more is considered trafficking, which carries a mandatory minimum prison term of 3 years, and a max of 30.
Meth: Possession of fewer than 14 grams is a third-degree felony. Possession of more than 14 grams is considered trafficking and has a minimum mandatory prison sentence.
Florida Good Samaritan Law: This law protects Florida residents who seek or receive emergency medical assistance during a suspected overdose. It is meant to save lives by removing fear of arrest or prosecution for possession or use of a controlled substance, possession or use of drug paraphernalia, and providing alcohol to minors.
DUI Law: Florida law prohibits driving under the influence of alcoholic beverages, controlled substances, or chemical substances, which is indicated by a BAC of .08 or above. Penalties for a first DUI offense include a fine of between $500 and $1,000, and if BAC is .15 or higher or there was a minor in the vehicle, a fine of between $1,000 and $2,000.
If you need assistance, we're available 24/7 to help. Call us at 800-405-1685 (
Who Answers?) to speak with a support specialist who can help you explore accredited alcohol and drug rehab centers in Orlando.