Expert Insights

I recall a candlelight vigil event held late last year at Hillsborough High School in Tampa, Florida. It was held by families who had lost their loved ones to drug addiction. The lawn of the high school was lit by beautiful candles held by the loved ones who were left behind, each one hoping that by telling their own heartbreaking stories of loss, it could save someone else. Mothers and fathers noted that they hoped their children's deaths would serve as cautionary tales and help to educate local parents about the very real dangers of drugs – especially fentanyl. One mother said that her daughter relapsed one time, but that was all it took because the heroin she bought was laced with fentanyl. Tampa lawmakers say they have seen a large rise in overdoses and are working on new ways to help bring those numbers down.

~ Rita Milios
Top 5 Drug Rehabs in Tampa
Every alcohol and drug rehab in Tampa offers its own set of unique amenities, programs, and therapies. Evidence-based treatment is available at multiple inpatient centers in Tampa. These facilities often provide a range of therapies, faith-based treatments, and outpatient options for recovery.
Below are the top five addiction treatment centers in Tampa based on the following criteria:
Offering evidence-based treatment
Accreditation
Certifications
Client testimonials reviews
Riverside Recovery
Located on the Hillsborough River in the heart of Tampa, Florida, Riverside Recovery is a 60,000-square-foot substance abuse center that provides a full continuum of care for men and women who are battling addiction and co-occurring mental health issues. You'll have access to detox services and inpatient and outpatient programs.

Treatment programs include:

Medical detoxification
Residential / inpatient
Intensive outpatient (IOP)
Day and night treatment programs (PHPs)
Outpatient programs
Family program
Addiction therapy
Dual-diagnosis treatment
Veteran affairs

Treatment programs are supported by:

The Joint Commission
LegitScript Certified
Commission on Accreditation of Rehabilitation Facilities (CARF) accreditation
National Association of Addiction Treatment Providers (NAATP) member

Location and contact information:
4004 N Riverside Dr
Tampa, FL 33603
(813) 279-6900
Coalition Recovery Center
Located in East Tampa, Coalition Recovery is an 8,000-square-foot facility offering several levels of care, including day and night treatment and intensive outpatient programs. You'll also have access to several types of therapy. Coalition Recovery patients are expected to commit to 30 days of treatment at a minimum.

Treatment programs include:

Intensive outpatient program (IOP)
Day and night treatment (PHP)
Individual, group, and family therapy
Marriage and trauma therapy
Holistic options such as yoga, meditation, music, art, and equine therapy

Treatment programs are supported by:

Location and contact information:
3012 US-301 #1000
Tampa, FL 33619
(888) 707-2873
Turning Point of Tampa Inc.
Turning Point of Tampa provides treatment services to men and women 18 years and older who are battling addiction, eating disorders, and co-occurring mental health issues. You'll find a comprehensive continuum of care, including intensive outpatient programs (IOPs) and weekly aftercare groups.

Treatment programs include:

Detox services
Residential treatment
Day treatment (PHP)
Intensive outpatient (IOP)
Aftercare
Dual-diagnosis treatment
LGBTQ+ programs

Treatment programs are supported by:

The Joint Commission
LegitScript Certified
Commission on Accreditation of Rehabilitation Facilities (CARF) accreditation
National Association of Addiction Treatment Providers (NAATP) member

Location and contact information:
6227 Sheldon Rd
Tampa, FL 33615
(813) 592-3891
Clean Recovery Centers
Clean Recovery Centers Tampa location treats addiction and co-occurring mental health issues through day/night treatment with community housing. They also offer several other services, including drug and alcohol education, medication management, and individual, group, family, and trauma therapy.

Treatment programs include:

Mental health residential level 2
Day/night treatment (PHP) with community housing
Intensive outpatient program (IOP)
Outpatient treatment
Wellness services
Alumni aftercare service

Treatment programs are supported by:

The Joint Commission
LegitScript Certified
Commission on Accreditation of Rehabilitation Facilities (CARF) accreditation
National Association of Addiction Treatment Providers (NAATP) member

Location and contact information:
508 W Fletcher Ave
Tampa, FL 33612
(813) 743-3191
WhiteSands Alcohol & Drug Rehab
WhiteSands is a luxury alcohol and drug rehab center in Tampa, Florida, that offers top-tier amenities and all levels of care, from medical detox to aftercare and relapse prevention This includes dual diagnosis treatment and a wide range of addiction treatment plans and therapies.

Treatment programs include:

Inpatient detox (medically-assisted detox)
Medication-assisted treatment (MAT)
Residential/intensive inpatient treatment
Day-night treatment (PHP)
Intensive outpatient treatment with residence
Life skills program
Relapse preventio

Treatment programs are supported by:

Joint Commission accreditation
LegitScript Certified
Better Business Burea accredited business
National Association of Addiction Treatment Providers (NAATP) member
SAMHSA

Location and contact information:
215 W Verne St Suite A
Tampa, FL 33606
(813) 213-0442
How Does Tampa Compare in Alcohol and Drug Use?
On Florida's west coast, you'll find the city of Tampa – home to over 392,000 residents.1 Tampa is also part of a larger metropolitan area known as "Tampa Bay," where more than 3.1 million Floridians reside.1 Beyond the sunshine and palm trees, thousands of Floridians struggle with addiction. In fact, in 2020, the Tampa Bay area saw 30 people die every week due to opioid overdose.22 From luxury rehab centers to medical detox centers, you'll find 40 accredited alcohol and drug rehab centers in Tampa. One of them is sure to meet your budget and your needs.
Statistics showing the prevalence of drug and alcohol abuse in Tampa, Florida's county of Hillsborough show:2,3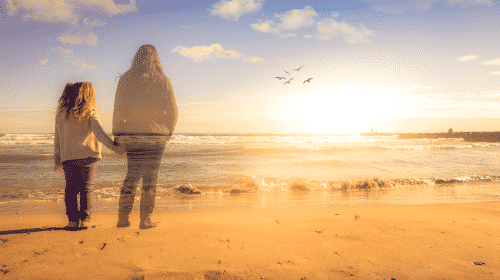 485 fatal drug overdoses occurred in Tampa during 2020.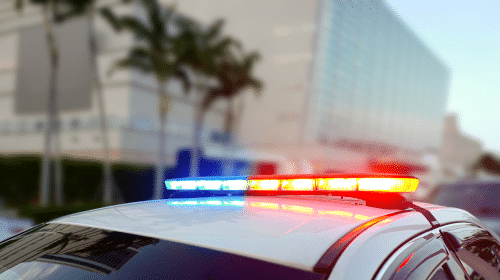 3,028 drug-related arrests were made by Tampa police in 2020.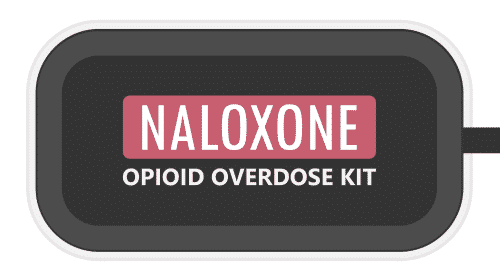 Naloxone was administered 4,949 times in response to drug overdoses in 2021.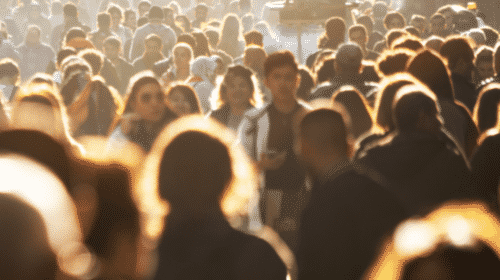 2,191 people sought treatment for drug and alcohol addiction in 2021.
Although using drugs and alcohol doesn't always lead to addiction, it is a risk factor for developing SUD Alcohol and drug use can also cause other serious, unintended health consequences, including poisoning, injury, heart disease, cancer, cognitive problems, and death.4
Going to drug rehab or alcohol in Tampa to address your addiction can help you turn your life around and live life to the fullest.
How Expensive is Drug Rehab in Tampa?
The cost of Tampa drug rehabs varies depending on several factors, including:
Treatment setting (inpatient vs. outpatient)
Treatment location (city vs. rural)
Features and amenities (luxury vs. standard rehab)
Duration of program (30 days vs. 60 or 90 days)
Health insurance coverage
If you have a co-occurring mental health diagnosis that requires treatment
Whether the rehab center receives government funding to subsidize the cost
Inpatient rehab programs typically cost more than outpatient programs. This is because you are provided room and board along with addiction treatments. Some upscale rehab centers offer extra amenities, such as massage therapy and yoga classes, that cost more than standard inpatient rehab.
If you have a private health insurance plan, your plan should help cover some rehab costs. Check with the rehab center to ensure they accept your health insurance as payment before entering treatment. Call the number on the back of your member ID/insurance card to ask what your plan covers for addiction treatments.
Low-Cost and Free Rehabs in Tampa
Tampa is home to several low-cost and free rehabs across the city and in the greater Tampa Bay area. Some programs can provide free or low-cost treatment because they receive government funding to help subsidize the cost. Free rehabs are available to everyone, including those with no health insurance or low income.
To be provided with a spot in a free Tampa rehab, you may need to provide proof of residence in Florida. The rehab center may also need additional information, such as proof of income and a letter from your primary healthcare provider confirming your addiction status.
How Do You Pay for Addiction Treatment in Tampa?
If you don't qualify for a free rehab or there is a long waitlist to get a spot, there are ways to help cover the costs of treatment and get the help you need when you need it.
Choose a Program that Offers Payment Plans: Many Tampa drug rehabs offer payment plan options to clients who cannot pay the full cost of treatment upfront in one lump sum. A payment plan arrangement can be made with the rehab center before entering treatment. Once you complete treatment, you will begin making monthly payments. Some rehab centers give a grace period of a certain amount of time after you've completed treatment to find employment and get settled in your community before payments begin.
Apply for a Rehab Scholarship: Some rehabs in Tampa offer scholarships for people experiencing financial hardship and would otherwise be unable to access treatment. These scholarships help increase accessibility to lifesaving addiction treatments. Each rehab program has its own scholarship methods and rules, so the specifics of how much the scholarship will cover, what treatments it will cover, and who qualifies for the scholarships vary from program to program. Some scholarships may cover the full cost of rehab, and others may cover a portion of the costs.

Free Rehab and Sliding Scale Options: An individual drug or alcohol rehab in Tampa may offer a sliding scale fee. This is a flexible fee system that bases the cost of addiction treatment on your financial situation and ability to pay. The sliding scale fee is designed to ensure people who otherwise would not be able to afford treatment can get into rehab to begin their recovery. Sliding scale fees vary from program to program. Some may need to see proof of income and (lack of) health insurance coverage. Call the rehab center directly to inquire about sliding scale fee options.
Popular Drug and Alcohol Rehab Centers in Tampa
There are currently 37 drug and alcohol rehab centers in Tampa. Below is a list of some of the top-tier centers that provide evidence-based addiction treatment.
White Sands of Tampa
White Sands of Tampa provides customized treatment programs for people with drug and alcohol addiction and those with co-occurring mental health disorders. This rehab offers the full spectrum of addiction care, from detoxification to inpatient rehab, a partial hospitalization program, and outpatient programs. At White Sands, you will be provided with a private room and have access to amenities, including a swimming pool, recreation room, massage room, spa, and gym. Private health insurance and self-pay options are accepted forms of payment.
7 Summit Pathways
7 Summit Pathways offers a wide range of addiction treatments in a private, residential setting. Using evidence-based treatments, this rehab provides therapies that strengthen your physical, mental, emotional, and spiritual health. This rehab provides care every step of the way on your recovery journey, from inpatient rehab to sober living homes and aftercare support. This upscale center offers amenities including a meditation room, massage room, yoga studio, art activities, acupuncture, recreation room, and a swimming pool. Private health insurance and self-pay options are accepted forms of payment.
Tampa Crossroads
Tampa Crossroads offers inpatient rehab, outpatient rehab, and aftercare support programs to a wide variety of populations, including adults, elderly, LGBTQ+, military, men, women, and young adults. Located in a private, residential setting, you will have access to caring, supportive staff who provide an individualized treatment plan for each client that meets your needs and situation. Medicare and self-pay options are accepted forms of payment.
New Beginnings of Tampa
New Beginnings of Tampa is a rehab center that provides inpatient and outpatient rehab programs for people with drug and alcohol addiction. Located in a private setting, veterans and civilian adults over 18 will receive addiction treatment and aftercare support to help you integrate into the community after you complete treatment. Self-pay options are accepted forms of payment, and financial aid is available to those who need it.
Inpatient vs. Outpatient Rehab in Tampa
As you consider the type of addiction treatment that will best meet your needs, you may want to spend some time thinking about whether inpatient or outpatient rehab in Tampa is best for you.
Inpatient rehab centers in Tampa, commonly known as residential treatment, provide addiction treatments while you live at the facility. When you arrive at a Tampa inpatient rehab, you will meet with staff who will complete an intake assessment with you that will be used to create a personalized treatment plan. As you go through the inpatient rehab program, your care plan may be adjusted to work best for you. Residential rehabs vary in length. Some programs last 30 days, and others may last several months.5
Each inpatient drug or alcohol rehab in Tampa varies from regarding what types of therapies and treatments they use, but most will use a combination of treatments that include:6
Individual therapy (e.g., cognitive-behavioral therapy, CBT)
Group counseling
Family therapy
Peer support meetings
Drug and alcohol education
Addiction education
Relapse prevention education
Medication maintenance for physical and mental diagnoses
Aftercare support planning
Outpatient rehab programs in Tampa provide addiction treatments in clinics, rehab centers, hospitals, and community centers. While enrolled in an outpatient program, you will live at home and attend the treatment program at the scheduled dates and times. Outpatient programs vary in terms of their time commitment and duration.
Tampa outpatient treatment options include:6
Standard outpatient treatment requires the least time commitment to participate, usually requiring only a few hours of meetings per week in individual therapy or support groups. This type of rehab is perfect for someone in long-term recovery who just needs ongoing counseling and life skills coaching to avoid relapsing
Intensive outpatient programs (IOPs) are more involved than the standard treatment, requiring a few hours of therapy several days a week.
Partial hospitalization programs (PHPs) are the most intensive, with several hours in an inpatient setting each day. Many people enter PHPs after finishing inpatient rehab or detox programs.
There is no single treatment approach that works for everyone. The type of treatment you receive will depend on your specific needs and your personal preferences.
Benefits of Inpatient Addiction Treatment
Inpatient addiction treatment in Tampa offers several benefits, including:
Safe environment: Inpatient rehab provides a safe environment free from access to drugs and alcohol. When you attend an inpatient rehab, you can escape the everyday stresses and triggers that may make you crave substances.
Support: The highly trained staff at inpatient treatment programs are available around-the-clock to attend to your physical and emotional support needs. You will also have access to peer support from others in recovery.
Privacy: When you attend an inpatient rehab, your private health information is kept strictly confidential.
Structured days: Each day spent in inpatient rehab is highly structured, and your days will be filled with classes, therapies, eating, attending support groups, and enjoying any amenities offered onsite.
Aftercare support: Once you've completed an inpatient rehab program, the facility may provide ongoing aftercare support. This may include alumni programs, peer support groups, budgeting assistance, help with job searching, etc.
Benefits of Outpatient Addiction Treatment
Outpatient addiction treatment programs in Tampa offer benefits such as:
Lower cost. Outpatient programs are typically less costly than inpatient rehabs, as you will live at home and provide your own meals and lodging.
Easier to maintain employment. Some outpatient programs are held in the evenings, so you will have the ability to go to work during the day and continue to meet your financial obligations.
Freedom to be with loved ones. If you have children, a partner, or elderly parents, enrolling in an outpatient program will give you the ability to spend quality time with your loved ones.
Put treatment lessons into practice. Since you'll be living at home, you'll have the opportunity to put what you've learned in treatment into practice immediately in your day-to-day life.
Types of Drug and Alcohol Rehabs in Tampa
Each drug and alcohol rehab in Tampa can vary widely. You'll want to choose a treatment program that aligns with your values while also supporting your physical and mental health. Some Tampa drug rehabs provide addiction treatment for certain populations, such as veterans or youth. Others take an alternative approach to treatment, such as holistic care or faith-based rehab.
Holistic Rehab Holistic rehab includes alternative medications and treatment aimed at helping your mind, body, and spirit recover from addiction. Therapies include yoga, acupuncture, Reiki therapy, art therapy, mindfulness, and much more.
Christian and Faith-Based Rehab Christian and faith-based rehab programs include religion or spiritual components. Treatment includes participating in prayer groups, devotional time, meditation, mindfulness, and religious or philosophical discussions. Faith-based treatment is geared toward helping you accept the past, gain inner strength, and achieve long-term recovery.
Luxury Rehab Luxury rehabs provide patients with a relaxing resort-like environment to jumpstart their addiction recovery. Every luxury treatment program is different but they typically provide upscale features, such as swimming pools, massage therapy, spa treatment, equine therapy, gourmet meals, and more.
Executive Rehab Executive rehab allows you to continue working while getting the alcohol and drug treatment you need. Many inpatient executive rehab facilities have upscale amenities, including private office space. Outpatient executive rehab specializes in treating working professionals and provides after-work sessions.
Dual Diagnosis Rehab
According to the National Survey on Drug Use and Health, 45% of those addicted to alcohol or drugs also have a mental health diagnosis. In Nevada, 71% of those in rehab on March 31, 2020, had both a mental health disorder and a substance use disorder.2

Mental health disorders and addiction often co-occur due to trauma or stress. You may have inherited a mental health condition or substance use disorder from a parent. Mental health disorders can lead to substance use disorder. Vice versa, addiction to drugs or misuse of alcohol can lead to mental health disorders.

If you rely on alcohol or drugs to alleviate mental health symptoms such as depression, anxiety, or extreme mood shifts, you should seek dual-diagnosis treatment.
Depression and Addiction
More than 30% of people with major depression have co-occurring alcohol and/or substance use disorder.5 You may drink alcohol to escape your symptoms of depression. Conversely, depressants like alcohol can cause dysphoric moods such as grief or sadness.
Anxiety and Addiction
An estimated 19% of people suffer from generalized anxiety disorder.6 Your healthcare provider may have prescribed benzodiazepines (a.k.a., benzos such as Valium, Ativan, or Klonopin) to treat anxiety. Unfortunately, benzos are highly addictive. If you have anxiety and self-medicate with benzos or alcohol, seek treatment at a dual-diagnosis rehab.
PTSD and Addiction
Post-traumatic stress disorder (PTSD) can affect anyone who is personally traumatized or witnesses someone else being traumatized. Military personnel, veterans, and first responders risk developing PTSD. And with PTSD comes a higher risk of substance use disorder.

A nationwide study showed that 46% of people with full PTSD have substance use disorder, mainly with alcohol.7 The rate of alcohol or substance use disorder among US combat military veterans returning from Afghanistan or Iraq was even higher at 64%.8

People with PTSD often medicate themselves with alcohol or drugs to combat their sadness, nightmares, and anxiety. If you have the same experience, look for a dual-diagnosis rehab that offers cognitive behavioral therapy (CBT), a leading treatment for PTSD.
Bipolar Disorder and Addiction
In the U.S., 4.4% of people experience bipolar disorder at some time in their lives.9 While affected, they have dramatic mood and energy swings that affect their ability to concentrate and function in day-to-day activities. More than 40% of people with bipolar disorder use alcohol or drugs to help with mood swings.10

If you have bipolar disorder and substance use disorder, medication-assisted treatment (MAT) and behavioral therapies can help you make healthier choices. Group therapy provides support, camaraderie, and accountability.
Personality Disorders and Addiction
Anywhere from 35% to 73% of people with alcohol or drug addiction have a personality disorder.11 People with antisocial personality disorder may lean toward cocaine use. Socially awkward people with an avoidant personality disorder may turn to alcohol use.
Types of Addiction Therapy Used in Rehab
Addiction is a complex disease that affects a person's brain and behaviors. It is treatable, but there is no "one size fits all" approach that works for everyone. There are several types of evidence-based therapies provided by drug and alcohol rehabs in Tampa. The type of therapy you receive will depend on your needs and the different therapy offerings at the Tampa rehab you attend.
Cognitive Behavioral Therapy
Cognitive behavioral therapy (CBT) helps people recognize, cope with, and/or avoid situations that are most likely to cause temptation to return to drug and alcohol use. This form of therapy analyzes thought and behavior patterns to address addictive behaviors.13

Dialectical Behavior Therapy
Dialectical behavioral therapy (DBT) is often used to treat people with a dual diagnosis. This form of therapy focuses on validating and accepting uncomfortable feelings rather than burying them or denying these feelings exist. Through DBT, you will learn to cope with difficult feelings healthily instead of using drugs and alcohol as coping mechanisms.14

Motivational Enhancement Therapy
Motivational Enhancement Therapy (MET) is designed to motivate people to engage with their addiction treatment program. Because it can be challenging to stop using drugs and alcohol, many people feel ambivalent about quitting. This therapeutic approach may help you become internally motivated and get you involved and committed to your recovery process.15

Contingency Management
Contingency management (CM) programs provide tangible rewards, such as vouchers or gift cards, for abstaining from drug and alcohol use. Research shows that CM programs are highly effective at increasing engagement in rehab programs and can truly help people abstain from drug and alcohol use.13

Group Therapy
Group therapy allows you to meet with others in the rehab program for support, discussion, and camaraderie. Group therapy is a central feature in most Tampa rehab programs. It is often combined with individual therapies and is highly effective in helping people both make meaningful connections with peers and achieve long-term recovery.13

Family Therapy
Family therapy brings every member of a family together to address their interactions and improve their communication. If you and your family have been affected by addiction, this type of therapy can be very helpful in teaching you healthy communication strategies. Your family members will be taught healthy ways to help support your recovery. It's also an opportunity to work through any family issues that may have contributed to substance abuse.13
Should I Travel to Tampa for Drug and Alcohol Rehab?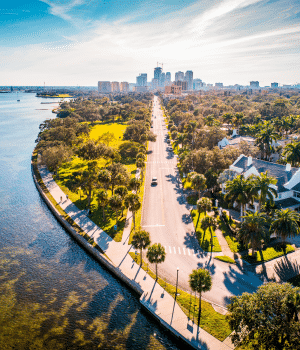 Even if you don't live in the area, you may be considering a drug and alcohol rehab in Tampa to get addiction treatment. Some reasons you may want to consider traveling to Tampa for rehab include:
You want to receive treatment where it is always warm, and the beach is nearby.
There is a specific Tampa rehab program you want to attend.
You need a change of scenery from your current place of residence.
You have family or friends in Tampa who can provide ongoing support.
Your health insurance covers drug or alcohol rehab in Tampa.
Traveling to a different city or state for rehab gives you a chance to escape the day-to-day stresses and triggers you may experience at home. If you travel to Tampa for rehab, you can get away from these challenges and focus completely on your recovery.
Neighborhoods in Tampa to Consider for Treatment
As the third-largest city in Florida, Tampa is full of various neighborhoods, each offering its own benefits, culture, and vibe. Some of the neighborhoods you may want to consider for drug and alcohol rehab in Tampa include:16
Beach Park in South Tampa has a variety of beautiful architectural-style homes is a desirable waterfront is now a historical, established residential neighborhood.
Davis Islands Civic Association is close to downtown Tampa and offers a wide variety of outdoor activities, local shops, restaurants, and community events. Enjoy stunning water views, lots of green space, and public parks to relax in and take in the nature and scenery.
Interbay: South of Gandy is within walking distance to many parks and Tampa's Greenway trail system. This area is ideal for outdoor lovers who can enjoy the numerous bird and wildlife sightings around the lake.
Ballast Point boasts stunning views of downtown Tampa. Full of shady trees, a walkway along the water, and quick access to Bayshore Boulevard, this area is ideal for those who enjoy spending time outdoors with an appreciation for history
Alcohol and Drug Laws in Tampa
If you plan on attending alcohol or drug rehab in Tampa, it's good to be aware of the related laws in Florida.
Marchman Act: Florida's Marchman Act is a statute that exists to provide voluntary or involuntary entry into treatment for those with SUD. While the Act encourages voluntary entry into treatment, it provides a legal way to put a family member or friend into treatment under certain circumstances.17,18
Family and Medical Leave Act (FMLA): The Family and Medical Leave Act (FMLA) is a law that states employees are entitled to 12 work weeks off during 12 months for health conditions that prevent the employee from carrying out their work duties.
Under Federal law, employers with 50 or more employees must give paid time off and/or permission to use vacation leave or sick days to employees who voluntarily choose to attend alcohol or drug rehab.19 If you live in Florida, this law ensures you will not lose your job if you enter treatment.
Treatment Opportunities for Individuals Convicted of Non-Violent Crimes: Florida's Drug Court offers two programs for people with substance use disorders who have been convicted of non-violent crimes.20 Each program requires you to enter treatment for one year to break the cycle of addiction and crime, instead of going to jail.
The Pretrial Intervention Program is an alternative to traditional incarceration for first-time, non-violent criminal offenders charged with the purchase or possession of a controlled substance and/or other substance abuse-related offenses.20
The Diversionary Treatment Program (DTP) is designed to help prevent felons with a history of substance use from returning to prison.20

Florida Good Samaritan Overdose Prevention Law: Florida's Good Samaritan law was created to decrease fatal overdoses from drug and alcohol use. If you witness or experience an overdose, you can call 911 for emergency care without fear of drug-related charges, arrests, or convictions.21 If you suspect you or someone you are with has overdosed, call 911 immediately.
Finding the right addiction rehab can be difficult. You can search "drug rehab(s) near me" or "alcohol rehab(s) near me" as a start, but if you need help with choosing the right fit for your situation, contact us at 800-405-1685 (
Who Answers?) today. Our treatment specialists can help determine what option is best for you.