St. Petersburg Drug and Alcohol Use Statistics
St. Petersburg is located in Pinellas County, Florida, where substance misuse has been a serious issue for many years. Noteworthy alcohol and drug use statistics in the St. Petersburg area include:1, 2, 3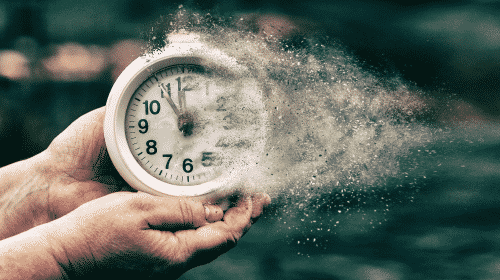 From 2015 to 2019, drug-related overdose deaths in Pinellas County increased by 136%.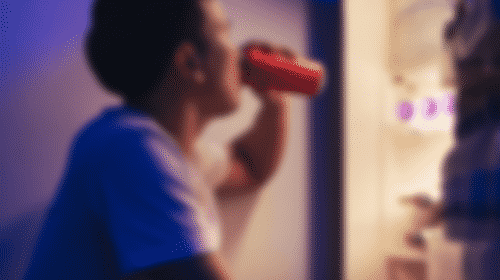 From 2017 to 2019, overdose-related fatalities increased from 256 to 423.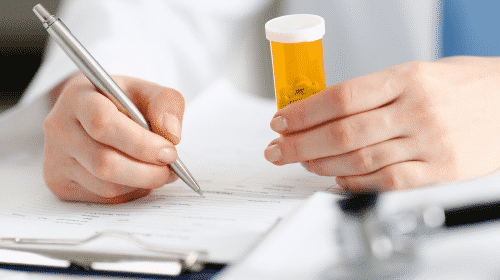 In 2017, an estimated 16% of Pinellas County residents reported using heroin, cocaine, or methamphetamine.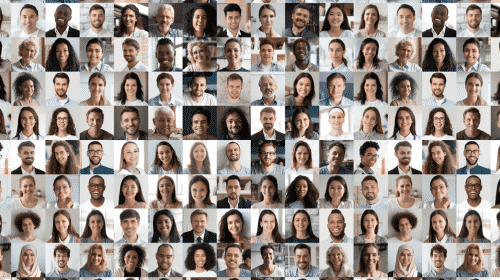 In 2018, roughly 52% of Pinellas County high school students and 31% of middle school students reported using alcohol or illicit drugs at some point in their lives.
1/10
In 2017, roughly one out of every 10 Pinellas County adults reported using prescription pain relievers without a prescription or using them in a way not sanctioned by a doctor.
How Much Does Drug Rehab in St. Petersburg Cost?
Several variables can affect the cost of alcohol or drug rehab in St. Petersburg. Some of them include:
Treatment setting: Inpatient rehab is generally more costly than outpatient due to room and board expenses.
Rehab facility amenities: Facilities that offer luxury amenities and services typically cost significantly more than those that provide standard services.
Length of treatment program: A 30-day program will cost less than a 90-day program.
Whether a facility accepts insurance and the type it accepts: Health insurance can partially or fully cover rehab costs, but each facility accepts different plans.
Whether a facility offers payment assistance: Some St. Petersburg drug rehabs and alcohol rehabs offer income-based treatment services and other forms of payment assistance that reduce the cost of care.
Whether a treatment center receives federal, state, or non-profit funding: Facilities that get public subsidies often provide lower-cost treatment services than privately funded facilities.
If you feel that drug or alcohol rehab in St. Petersburg is out of reach because you do not have the resources to pay for treatment, you can still get help. You may qualify for low-cost treatment services for people in financial distress. If you have public or private health insurance, you can also use your plan to pay for treatment.
How to Find Low-Cost and Free Rehabs in St. Petersburg
State-funded St. Petersburg alcohol rehabs and drug rehabs provide addiction treatment services at little to no cost for people experiencing financial difficulties. These treatment centers receive funding from the State of Florida as well as federal sources, in some cases. Some non-profit rehab facilities also offer low-cost and free services to persons who lack housing and individuals with low incomes.
To qualify for reduced-cost services at state-funded St. Petersburg drug rehabs, you must show proof of income and proof of legal Florida and United States residency. Be aware that state-funded treatment centers receive hundreds and even thousands of applicants annually, so there may be a waitlist at your chosen facility.
Do Medicare and Medicaid Cover Drug and Alcohol Rehab?
Yes, Medicare and Medicaid cover drug and alcohol rehab in St. Petersburg. But be aware that if you have one of these types of insurance, not all facilities accept it. Furthermore, your coverage can vary based on the type of plan you have and whether the treatment services you need are considered reasonable and necessary. Medicare and Medicaid also cover mental health services, so if you need therapy for co-occurring disorders, your plan will partially or fully cover your care.4, 5
Does Private Insurance Cover Addiction Treatment?
In most cases, yes. The Affordable Care Act requires private insurers to cover essential behavioral health services, which include addiction and mental health treatment. The Mental Health Parity and Addiction Equity Act also stipulates that behavioral health coverage limits cannot be any more restrictive than limits on other essential health benefits. Under these laws, you cannot be denied coverage because you have a pre-existing substance use or mental health disorder. Your benefits must also begin on the day your coverage starts.6, 7
If you have private insurance and would like to learn more about your behavioral health benefits, you can call the number on the back of your insurance card to speak with a benefits representative. You can also call our helpline at 800-926-9037 (
Who Answers?) for assistance verifying your coverage at St. Petersburg alcohol rehabs and drug rehabs.
Popular Alcohol and Drug Rehab Centers in St. Petersburg
Operation Par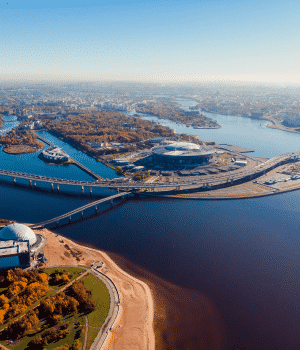 Operation Par is a CARF-accredited alcohol and drug rehab that offers a wide variety of addiction treatment services and other resources for individuals impacted by substance misuse. At this facility, adolescents, adults, and families can access medical detox services, residential treatment programs, outpatient treatment, and medication-assisted treatment. Telehealth treatment programs and court-ordered rehab programs are also available here.
WestCare Gulf Coast
WestCare Gulf Coast is a non-profit alcohol and drug rehab facility that operates both an addiction treatment center and sober-living housing for veterans in St. Petersburg. This facility provides highly personalized, trauma-informed care in residential and outpatient settings, as well as telehealth addiction treatment programs for people who cannot commute to rehab. WestCare offers gender-specific programs for adults and rehab programs for teens, families, LGBTQ+ individuals, and veterans. Dual diagnosis treatment for co-occurring substance use and mental health disorders is also available at this rehab facility.
WhiteSands Alcohol & Drug Rehab
WhiteSands Treatment St. Petersburg is part of the extensive WhiteSands addiction treatment group that operates several addiction rehab locations throughout the State of Florida. The St. Petersburg location offers intensive outpatient programs (IOPs) for alcohol and/or drug addiction, medication-assisted treatment (MAT), and treatment for co-occurring mental health disorders. WhiteSands Fort Meyers location, which is also on the Gulf Coast, offers residential treatment programs for individuals who require more intensive care.
The Drug and Alcohol Rehab Process: What to Expect
There is no one-size-fits-all approach to substance misuse treatment as each person's situation and recovery needs are unique. Addiction treatment encompasses several steps, also known as a continuum of care, which you'll move through over time. This continuum begins with a pre-treatment assessment with an addiction expert, who will thoroughly evaluate your addiction and mental health status. Your provider will then use your assessment results to recommend the best type of treatment for your needs.
Receiving a Substance Abuse Assessment
When you seek treatment for substance addiction, the first step in the process is an assessment with an addiction professional. The goal of this evaluation is to assess the severity of your alcohol and/or drug use and determine the type of treatment best suited to your needs. If you have a doctor you trust, you can get a substance misuse assessment at your physician's office. Otherwise, you can undergo an assessment at the rehab facility of your choice, provided the facility specializes in these types of evaluations.
During your assessment, a licensed addiction counselor will ask you questions about your alcohol and/or drug use and review your entire physical and mental health history. If you have a lengthy history of substance misuse, your provider will also look at your treatment and relapse history.
In addition to your addiction assessment, you may also undergo a mental health screening. This brief evaluation determines whether you need a more thorough assessment to diagnose a co-occurring disorder and formulate a dual diagnosis treatment plan. During your evaluation, your provider will likely collect additional information about your socioeconomic status, ethnicity and culture, strengths, weaknesses, sexual orientation, traumatic experiences, and other personal details. This information is essential to tailor your treatment plan as closely as possible to your unique needs and preferences.
Medical Detox Services to Manage Withdrawal
Medical detox is a pre-treatment program designed to allow you to withdraw from toxic substances as safely and comfortably as possible. Because substance misuse changes the way your brain and body function, ceasing alcohol and/or drug use suddenly could lead to highly distressing side effects.
Alcohol, opioid, benzodiazepine, and barbiturate withdrawal symptoms can be dangerous and potentially fatal without proper medical care, which may include medications and IV fluids. If you have a history of using these substances, you'll likely need to undergo medical detox before beginning a structured rehab program.
Be aware that although detox will help you achieve a substance-free, medically stable state, it is not a substitute for treatment. Medical detoxification only serves to prepare you for a formal rehab program. It does not address the underlying factors that influence substance misuse and addiction.
Inpatient Drug Rehab in St. Petersburg
Inpatient St. Petersburg drug rehabs and alcohol rehabs provide a stable, immersive, and highly structured environment where recovery is the primary focus of daily life. Inpatient programs typically last anywhere from 30-90 days and require you to live at the rehab facility for the duration of your program. In some cases, inpatient programs may last longer than three months as longer residential stays often improve treatment outcomes significantly.8
While engaged in an inpatient rehab program, you'll participate in individual and/or group therapy according to a structured schedule. You'll have access to a variety of evidence-based addiction therapies, which may include cognitive-behavioral therapy (CBT), motivational enhancement therapy (MET), dialectical behavioral therapy (DBT), and others. Medication-assisted treatment (MAT) may also be part of your treatment plan, depending on your needs.9 Many inpatient rehab facilities also offer alternative therapies, such as yoga, meditation, art therapy, animal therapy, and nature therapy.
Although inpatient rehab is a big commitment and will require you to put your day-to-day life on hold, this type of treatment offers numerous benefits. They include:10
An opportunity to work through addiction recovery, mental health conditions, traumas, and other difficult issues in a safe, supportive, and secure environment
The ability to separate yourself from your normal, daily environment that may contain stressors and triggers that can complicate your recovery
Around-the-clock access to care providers
Access to onsite medical care (if applicable at your chosen facility)
Community with supportive peers who are working through recovery alongside you
Access to a wide variety of evidence-based therapies and other resources that can assist with your recovery
Step-Down Care
After completing inpatient rehab, many people move on to what's known as a "step-down" program. These types of programs are often outpatient rehab programs, which allow you to live at home or in supportive housing while you participate in treatment. While engaged in a step-down program, you'll participate in individual and/or group therapy several times per week over the course of several weeks or even months. These ongoing sessions provide structured treatment and will help you build upon the skills you learned in inpatient rehab. Depending on your needs, your provider may recommend one of the following three outpatient intensity levels.
Standard outpatient treatment: These programs provide the least intensive level of addiction care and typically include group and/or individual counseling once or twice per week. Medication management, drug and/or alcohol testing, and substance misuse education are often part of standard outpatient programs, too.

Although outpatient programs often function as a form of step-down care, they can also serve as first-line addiction treatment, depending on your situation. If your addiction is mild and you have a strong support system at home, you may not need to start with an inpatient rehab program. Many people begin their recovery journey in a PHP or IOP, both of which provide many of the same evidence-based addiction therapies offered in residential rehab.
Intensive outpatient substance abuse treatment (IOPs): These outpatient rehab programs also provide several hours of therapy per week, but not as many as PHPs. You'll participate in three to five weekly treatment sessions, which will include individual and/or group therapy. Generally, IOPs are more flexible than PHPs because they do not require as significant a time commitment. Many programs offer morning or evening treatment sessions to accommodate people with work, school, or family commitments.
Partial hospitalization programs (PHPs): These highly structured outpatient programs provide several hours of weekly therapy spread out over five to seven weekly treatment sessions. Because PHPs require a considerable time commitment, you may need to take time off work or school to participate.
Aftercare and Relapse Prevention
Finishing your rehab program is a major accomplishment. But addiction recovery is a lifelong process that often requires ongoing support for months or even years after treatment concludes. When you're ready to transition back to your day-to-day life, you'll likely encounter stressors and triggers that may challenge you. Having a solid aftercare plan in place can help you avoid relapse and stay strong in long-term recovery.
While engaged in your rehab program, your providers will likely collaborate with you to design an aftercare program that meets your unique needs and preferences. Common relapse prevention resources include:11, 12
Ongoing individual and/or group therapy
12-step recovery support groups like Alcoholics Anonymous (AA) or Narcotics Anonymous
Non-12-step recovery support groups like SMART Recovery
Sober-living or transitional housing, which provides a supportive, substance-free living environment that may include counseling to help with your transition back to daily life
Medication management, which ensures you continue receiving the correct dosage of any medications you need for substance use and/or mental health disorders
Although the goal of acute treatment and aftercare is relapse prevention, research suggests that up to 60% of rehab graduates experience relapse within the first year after treatment.11 But because addiction is a chronic disorder, relapse does not mean treatment has failed. For many, slip-ups are simply a part of the long-term recovery process. Whether you experience a slip or believe you may be approaching relapse, know that help is always available. You can re-enter treatment or seek more supportive aftercare resources to get yourself back on track.
What to Consider When Choosing the Right St. Petersburg Rehab for You
Selecting an alcohol or drug rehab in St. Petersburg is a big decision and one you should not take lightly. Addiction treatment should be seen as health care, which means you must consider each facility's quality of treatment, services offered, transparency of information, provider credentials, and ethics.13 Other factors to consider when choosing a St. Petersburg rehab facility include:14
Program cost: Do you have health insurance? Does the facility accept your insurance plan? How much can you afford to pay out of pocket for services? Do you need financial assistance to pay for rehab, and if so, does the facility offer that?
Location: Do you prefer an urban treatment setting or something more remote? Would you prefer to travel for rehab or get treatment close to home where your family can support you?
Features and amenities: Do you want private accommodations? Access to recreational facilities? Access to WiFi and computers for non-negotiable work needs? Would you benefit from nutritional guidance and balanced, healthy meals?
Treatment approach: Do you need inpatient or outpatient treatment? Do you want access to holistic therapies, such as meditation, yoga, animal therapy, or nature therapy? Might a faith-based treatment approach support your healing? Might you benefit from a gender- or identity-specific treatment approach?
Visitation allowance: Would you benefit from the opportunity to schedule visits with loved ones while in treatment?
What to Look for in a Quality Drug Rehab
As you research St. Petersburg drug rehabs or St. Petersburg alcohol rehabs, keep in mind that quality treatment programs share certain qualities. These qualities ensure treatment efficacy and adherence to the highest standards of care.15
Program Accreditation
As you weigh your rehab options, make sure the facilities you consider are certified or licensed by the State of Florida. It's also a good idea to choose a facility that holds accreditation from a national compliance organization, such as The Joint Commission (JCAHO) or the Council on Accreditation of Rehab Facilities (CARF). Other reputable accrediting bodies include The National Association of Addiction Treatment Providers (NAATP), the Council on Accreditation (COA), and the National Committee for Quality Assurance (NCQA).
Personalized Treatment Planning
Addiction treatment should never take a one-size-fits-all approach, as each person's situation, condition, needs, and preferences are unique. Look for rehab programs that perform extensive pre-treatment assessments to identify the appropriate level of care for your diagnosis, needs, and preferences.

Furthermore, look for facilities that regularly assess your progress through treatment and adjust your treatment plan accordingly. Your program may need periodic alterations to better suit your needs as you move through the continuum of addiction care.
Credentialing of Staff
In the United States, addiction treatment programs are regulated by each state, which means staff must have the proper licensing and/or certifications to provide treatment. To obtain the proper credentials, both addiction and mental health professionals must undergo extensive training and complete a prescribed number of practice hours. They must then pass a licensing or certification exam to demonstrate a thorough knowledge of treatment best practices and ethics.16, 17

It's in your best interest to select a facility that employs properly credentialed treatment staff to ensure you receive the highest quality of care and personalized treatment. Look for provider bios and detailed information about staff qualifications and the type of service each person provides.
Low Patient-to-Staff Ratio
St. Petersburg alcohol rehabs and drug rehabs that have low provider-to-patient ratios often provide more attentive care. Because the staff at these facilities do not have to spread their attention across many patients at once, they can better support and care for each person in treatment.
Evidence-Based Addiction Treatment
Before deciding on a rehab program, make sure the facility uses evidence-based addiction treatments. Evidence-based therapies are proven effective in the treatment of substance use disorders, and quality programs use more than one type of proven therapy. Some therapies to look for include:15

Behavioral therapies, such as CBT, DBT, MET, contingency management, and others
Family behavior therapy
Medication-assisted treatment (MAT), which may include methadone, naltrexone, disulfiram, buprenorphine, or acamprosate
12-step facilitation
Integrated dual diagnosis treatment for co-occurring substance use and mental health disorders, which provides simultaneous psychotherapy and, when necessary, pharmacotherapy for both conditions
Aftercare Support
Long-term addiction recovery often requires ongoing support, counseling, or coaching for several months or even years after acute treatment concludes. This type of support is called aftercare or continuing care, and quality rehab facilities provide individualized aftercare planning as part of their treatment approach. They may also offer alumni programs for rehab graduates, which can provide an invaluable source of support and resources throughout your lifelong recovery journey.
Family Involvement in Treatment
Treatment programs that provide family therapy and/or counseling may be beneficial for both you and your loved ones, as family can play an integral role in your recovery. Such programs help family members understand how behaviors can influence substance use and how alcohol and/or drug use may stem from larger family issues. In therapy, you'll work to identify strengths and resources that you can use to support addiction recovery and strengthen the family dynamic as a whole.
Aftercare Planning and Support
Long-term addiction recovery often requires ongoing support, counseling, or coaching for several months or even years after acute treatment concludes. This type of support is called aftercare or continuing care, and quality rehab facilities provide individualized aftercare planning as part of their treatment approach. They may also offer alumni programs for rehab graduates, which can provide an invaluable source of support and resources throughout your lifelong recovery journey.
Should I Travel to St. Petersburg for Alcohol and Drug Treatment?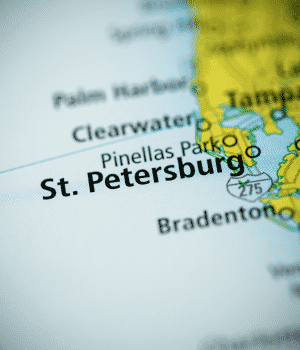 Traveling for addiction treatment at a drug or alcohol rehab in St. Petersburg may be right for you if:
You want to separate yourself from your everyday living situation to avoid people, stressors, or triggers that may complicate your recovery.
You have the financial means to travel.
Your health insurance covers treatment at St. Petersburg drug rehabs or alcohol rehabs.
You want to work through recovery in a warm location near the beach.
Neighborhoods in St. Petersburg to Consider for Treatment
St. Petersburg is home to several neighborhoods, many of which are excellent locations to consider for addiction treatment. Areas of the city to consider include:18
Old Northeast: This area of town is known for its thousands of historic buildings, a variety of city landmarks, and gorgeous waterfront views. Brick streets, granite curbs, white sand beaches, and many walking and biking trails further enhance the undeniable charm of this historic neighborhood.
Downtown: The heart of St. Petersburg is known for housing the renowned Haslam's Bookstore, as well as dozens of art galleries, museums, and Tropicana Field, the home of the Tampa Bay Rays. This waterfront area is also packed with walking and biking trails, parks, and eateries that contribute to its lively feel.
Grand Central District: Situated just west of downtown, this neighborhood is packed with eclectic local shops, galleries, unique eateries, and green spaces. The area is also home to the American Stage Theatre Company, which is the bay area's most critically acclaimed, longest-running professional theatre company.
Drug and Alcohol Laws in St. Petersburg, Florida
Marchman Act: If someone you love is living with addiction, this Florida law allows you to file a petition to place that person into treatment. You can do so either in compliance with or against that person's will under specific circumstances. The act encourages people to pursue voluntary treatment, but many people with substance use disorders may not be in a state of mind to make sound decisions about their health. If you truly feel that someone you love needs help, this law allows you to get help for that person, regardless of whether they believe they need treatment.19
Addiction Treatment for Non-Violent Offenders: If you've been arrested for a first-time, non-violent, drug-related crime in Pinellas County, addiction treatment rather than incarceration is an option under this law. Regular court appearances, therapeutic treatment services, random drug screenings, and community supervision are required under this law. Upon completion of a prescribed treatment program, you can petition the court for dismissal of charges or early termination of probation.20
Good Samaritan Overdose Prevention Law: If you, acting in good faith, report a suspected overdose to the police or emergency medical personnel, this law protects you from arrest or prosecution for possession of illicit substances or paraphernalia. This holds true whether you call 911 for yourself or someone else. Even if you are on probation or parole, this statute grants you from penalization for a violation.21
Whatever your treatment needs may be, there is a drug or alcohol rehab in St. Petersburg or the surrounding areas that can help you jumpstart your recovery. If you need assistance finding the right program for yourself or a loved one, please call our free helpline at 800-926-9037 (
Who Answers?) . Treatment support specialists are standing by 24/7 to help you explore your rehab options.
Resources