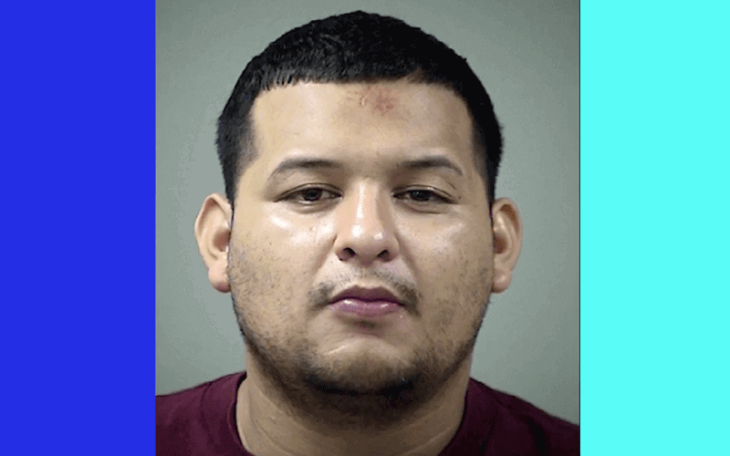 On December 22, Ruben Pineda was arrested during a routine traffic stop after police found evidence of various drugs in the vehicle. They have determined that Pineda was attempting to get rid of the drugs as the police approached the vehicle.
San Antonio police officers said that they found some heroin and a small amount of cocaine during the search that resulted of the stop. Pineda now faces two charges of possession of a controlled substance with the intent to deliver and tampering evidence.
Pineda was pulled over, and when officers went to speak with him, they noticed blood coming out of his mouth, due to injuries that were bleeding inside his mouth. The officers determined that he was chewing on a plastic baggie. They also found white powder residue in his mouth, along with bloody spit.
According to police, they believe that he is trying to get rid of the drugs. As a result, he was deemed to be tampering with evidence. The officers at the stop had noticed him moving around in his seat. They also saw that he had moved towards the center console of his vehicle.
During his frisk, police found a large lump was found in his crotch area. There was also loose cash found during this search. A search of the car uncovered two digital scales, with what appeared to be cocaine residue and small pieces of crack cocaine, which was confirmed by a field test.
A body search uncovered 14 grams of tar heroin in a baggie that Pineda had hidden near his buttocks. The officers found less than a gram of cocaine on Pineda.
The contents of the baggie were determined to be cocaine, which the police believed numbed Pineda's tongue and cheek. Thus, he did not feel it when he bit down on the inside of his cheek and gums, causing the injuries that tipped off the officers.
Pineda was originally pulled over because of a traffic violation, but when asked for his driver's license, officers determined that he did not have a valid driver's license.
There was no information released as to why the police suspect Pineda of being a drug dealer or if there is an ongoing investigation as a result of this stop. No information was released as to whether or not any bail was set for Pineda or if any attorney was now representing him.