Expert Insights

You might not think about the addiction treatment industry when talking about inflation, but there is no escape for any citizen or any business. And when you start putting the pieces of the puzzle together, it becomes crystal clear how inflation could potentially cause millions of Americans to pass up a chance to go to rehab or embrace an opportunity for recovery. Drug rehabs in Texas are facing funding issues, thanks to rising costs of operation, lackluster funding from the state, and an opioid crisis with no end in sight. So in order to receive additional funding needed for the rest of the year, over the next few weeks, you'll see a wealth of representatives from Texas rehabs testifying before the finance committee for the Texas Health and Human Services Commission. Treatment centers from every corner of the state must lobby for vital funds that will allow them to keep their doors open, continue treating as many clients as possible, and operating robust recovery and aftercare programs.

~ Natalie Baker
Top Drug Rehabs in Dallas
Every alcohol and drug rehab in Dallas offers its own set of unique amenities, programs, and therapies. Evidence-based treatment is available at multiple inpatient centers in Dallas. These facilities often provide a range of therapies, faith-based treatments, and outpatient options for recovery.
Below are the top addiction treatment centers in Dallas based on the following criteria:
Offering evidence-based treatment
Accreditation
Certifications
Client testimonials / reviews
Best Men's Inpatient Rehab: Turtle Creek Recovery Center
Centrally located in the historic Turtle Creek area in Downtown Dallas, Cenikor's Turtle Creek Recovery Center offers evidence-based programs to help you through all stages of recovery. You'll have access to intensive residential treatment (male only) and adult outpatient services.

Treatment programs include:

Detox services
Intensive residential treatment (male-only)
Adult outpatient services
Sober living
Alumni support

Treatment programs are supported by:

Commission on Accreditation of Rehabilitation Facilities (CARF) accreditation

Location and contact information:
2707 Routh St
Dallas, TX 75201
(214) 871-2483
Best Women's Inpatient Rehab: Nexus Recovery
Nexus Recovery in Dallas offers a wide array of services depending on the severity of your addiction and which level of care you need. Here, you'll find detox services, residential and outpatient programs, and programs for women.

Treatment programs include:

Medical detoxification
Medication-assisted treatment
Psychiatric services
Residential services
Adult women program
Pregnant and parenting women with children program
Child development center
Outpatient program
Recovery support services

Treatment programs are supported by:

Location and contact information:
8733 La Prada Dr
Dallas, TX 75228
(214) 321-0156
Best Intensive Outpatient: Lighthouse Recovery Texas
Lighthouse Recovery in Dallas, Texas, offers custom-built, evidence-based, and individualized addiction treatment programs that are designed as a holistic continuum of care.

Treatment programs include:

Partial hospitalization program (PHP)
Intensive outpatient program (IOP)
Sober living
Extended care program
Recovery coaching

Treatment programs are supported by:

Joint Commission accreditation
Hall of Fame Elite Care Center designation
LegitScript Certified

Location and contact information:
5344 Alpha Rd
Dallas, TX 75240
(214) 396-0259
Best Medication-Assisted Treatment: Life's Second Chance Treatment Center
Life's Second Chance Treatment Center in Dallas provides a variety of addiction-related treatment services. They also provide care for women who are pregnant and have special policies pertaining to their treatment.

Treatment programs include:

Physical evaluation
Orientation to treatment and patient education
Individualized treatment plan
Methadone maintenance and detoxification
Suboxone detoxification
Individual and group counseling
Case management and community referrals
Relapse prevention and aftercare planning

Location and contact information:
2615 S Lancaster Rd
Dallas, TX 75216
(855) 662-9310
Best Alcohol Rehab: The Magdalen House
Founded in Dallas in 1987, The Magdalen House offers comprehensive recovery services for women free of charge. They focus on helping alcoholic women achieve long-term sobriety through spiritually-based programming.

Treatment programs include:

First Step program
Next Step program
Meetings and fellowship
Virtual services
Resources and education

Treatment programs are supported by:

National Association of Addiction Treatment Providers (NAATP) member

Location and contact information:
4513 Gaston Ave
Dallas, TX 75246
(214) 324-9261
Cost of Drug Rehab in Dallas
The costs associated with going to drug or alcohol rehabs in Dallas can sometimes be seen as a barrier. As a result, many people don't get the help they need because they think they can't afford it. Thankfully, there are many options for paying for addiction treatment, including some that provide care at no cost to you.
Texas offers state-funded addiction treatment options for its Dallas residents. These organizations are entirely funded by the government or other sources, which allows them to offer low or no-cost options if you don't have health insurance or have a limited income. These programs are considered public health services and are available to any resident of Texas.
You should expect to show proof that you are a U.S. citizen and a resident of Texas. You may also have to show a history of your addiction and inability to afford other options.
Does Insurance Cover Rehab Center Costs?
Most insurance providers and plans provide at least partial coverage for drug and alcohol rehab. You can call the facility to verify they accept your insurance coverage. Another option is to call the number on the back of your insurance card and speak directly to your provider to confirm coverage. And, of course, you can always contact our helpline at 800-405-1685 (
Who Answers?) to get the help you need, today. Our helpline is confidential, and someone is available 24/7 to take your call.
Private Health Insurance
Private health insurance refers to any insurance coverage offered by an independent company instead of the government. It typically covers medically-managed inpatient care, detoxification services, outpatient care, behavioral health care, and services for co-occurring mental health and substance use disorders. Additional services such as medication-assisted treatment or intensive outpatient services can also be covered.
Popular private insurance providers include UnitedHealth, Anthem, Blue Cross Blue Shield, and Cigna.
Medicaid
Medicaid is a state-funded health insurance program that provides health coverage to eligible low-income adults, children, the elderly, and people with disabilities. As part of the Affordable Care Act, Medicaid must cover the basic aspects of drug and/or alcohol rehab. This can include all or part of inpatient care, long-term residential care, detox, and outpatient.
Medicare
Medicare is federally-based health insurance for those 65 and older. It also can cover younger people who have disabilities. Medicare does cover help for alcohol use and substance use disorders, including inpatient and outpatient services. However, some types of addiction care are not covered. It's best to contact Medicare directly for more information.
Financing Addiction Treatment in Dallas
If you don't have insurance, the state-funded facilities are full, or you don't qualify for a free option, there are other ways to pay for the cost of drug rehab in Dallas.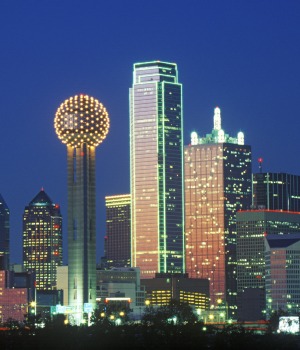 Scholarships: Scholarships are one option available to people who need help paying for care. These scholarships are often provided by the individual addiction treatment center and awarded on a case-by-case basis. Non-profit foundations also provide scholarships. 10,000 Beds partners with facilities that have openings to donate a certain number of "beds." The foundation then connects those who need help to the facilities that can provide it.
Sliding-Scale Options: Dallas drug rehabs that offer a sliding scale are fairly common. This type of payment features a flexible fee system that goes up or down based on your monthly income and ability to pay.
Payment Plans: Some facilities and detox centers in Dallas may also offer payment or financing plans that allow you to continue paying for your care even after you are discharged. This can include month-to-month payments, much like a car loan.
Dallas Alcohol and Drug Use Statistics
Focusing on Dallas and Dallas County specifically, the following statistics highlight the scope of drug and alcohol abuse: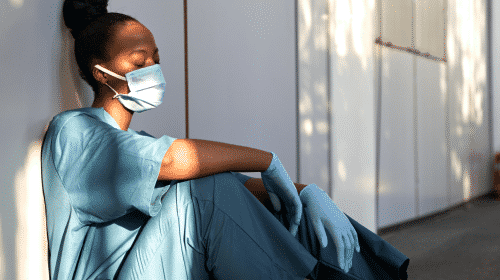 From 2017 to 2019, 13 of every 100,000 people died from a drug overdose in Dallas County.2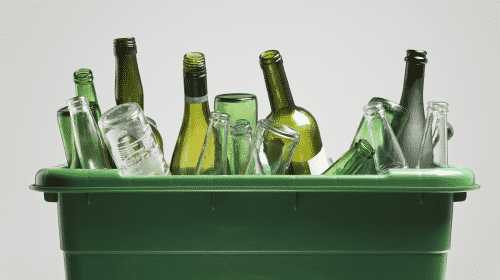 Approximately 18% of adults in Dallas reported binge drinking at least once during the past 30 days.2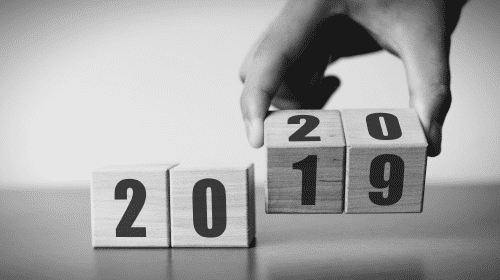 The number of deaths in Dallas involving fentanyl increased by an astounding 400% from 2019 to 2020.4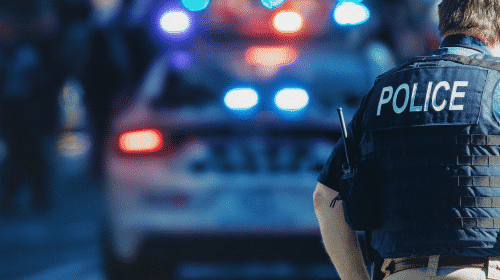 In 2020, the Dallas County region had the highest rate of arrests for drunkenness at 153.1 per 100K citizens.5
Addiction Treatment Settings
Every person's recovery journey is unique. Drug and alcohol rehab centers in Dallas reflect that, offering treatment options that can meet various needs.
Medical Detox
Medical detox is often the first step in recovery. Detox is the process of removing toxic substances from the body. Depending on the type of substance use disorder, medications can be used to help reduce the severity of withdrawal symptoms and manage cravings. For addictions involving alcohol, opioids, prescription drugs, stimulants, or synthetic drugs, medical detox is recommended to safely manage withdrawal.
Inpatient Rehab
Inpatient rehab, or residential care, provides a controlled environment away from home where you can work on overcoming your substance use disorder. Each day is structured around your specific recovery needs and often involves individual and group counseling. A typical program can last up to six months. The first step of inpatient is often detox. Constant supervision will ensure you go through the detox process safely. It also provides a safe place to begin the recovery process free of distraction and temptation.
Partial Hospitalization Programs (PHPs)
PHPs are the most intensive outpatient option. Patients typically receive several hours of care a day, up to seven days a week. While it's similar to inpatient, it does not require you to stay at the facility. Instead, you may decide to "step down" into a partial hospitalization program from inpatient or move up from more standard outpatient. A PHP can be a good fit if you have a safe home environment, have already completed an inpatient program but feel you need additional help, or have a co-occurring mental health disorder.
Intensive Outpatient Programs (IOPs)
IOPs allow you to continue with your normal day-to-day life while also receiving addiction treatment. IOPs are a good choice if you cannot commit to full-time residential care and have a living environment with supportive family and friends. You will typically visit a facility 3-4 times a week for several hours. An IOP provides a more intense level of care than a standard outpatient program.
Standard Outpatient
Standard outpatient is less restrictive than an inpatient or IOP program. You can expect to visit a facility anywhere from 10-12 hours a week for care. Meetings are often at night or early morning so you can continue your normal work or school schedule. It can last a few months to over a year. It's often part of the step-down process of long-term addiction treatment.
Aftercare
After completing drug rehab in Dallas, you'll begin the process of transitioning back into normal life. There are several aftercare options to ensure your post-rehab success. Some of these options include sober-living homes, individual and group counseling, and twelve-step programs such as Alcoholics and Narcotics Anonymous.
Specialized Drug Rehabs in Dallas
Addiction treatment tailored to your specific needs improves the chances of long-term recovery. Facilities that specialize in drug and alcohol care have programs designed uniquely for various populations and genders.
LGBTQ+
Studies show that members of the LGBTQ+ population are more likely to struggle with a substance use disorder than the overall adult population.8 This group often suffers from discrimination and harassment that can often lead to self-medication and addiction.8
According to the National Institute on Drug Abuse, rehabs that specialize in treatment for the LGBTQ+ community often lead to better outcomes for their patients when compared to non-specific programs.8 Research shows an LGBTQ+ program should address incidents of homophobia or transphobia, family dynamics, violence, and loneliness.8
Veteran
There are drug rehabs in Dallas targeted at military veterans struggling with a substance use disorder. The staff in these facilities are trained in the best practices for treating veterans and their specific needs. It is not uncommon for veterans to also have a co-occurring mental disorder such as post-traumatic stress disorder or depression.7 A veteran-specific program will have services tailored to address the complex struggles that affect the veteran population.
Men-Only
Men are more likely than women to suffer from an alcohol use disorder and to use almost all types of illegal drugs.9 Men-only drug rehab centers in Dallas will take a different approach to treatment, focusing on issues and concerns unique to men. Compared to their female counterparts, men often wait longer to seek care and even use drugs differently.9 A treatment program tailored to men provides a space where they can share feelings and experiences free from gender bias. Men may be more likely to open up in a group session that does not include the opposite sex.
Women-Only
Women face unique obstacles when it comes to help with substance abuse. Research shows women typically enter care with more severe medical, behavioral, psychological, and social problems.9 Often, female patients who enter care are caretakers at home for either children or other family members, which can add to the burden. Women-only rehab is designed to help address barriers to treatment while providing a safe and secure environment.
Teen
The National Institute on Drug Abuse reports that almost 70% of teens will have tried alcohol, and half will have taken an illegal drug by the time they are seniors in high school.10 An age-specific rehab targeted at teens focuses on the age and life experience of this unique population. Research shows teens and young adults are less likely than adults to experience withdrawal symptoms and often have an easier time quitting substances.10
Young Adult
Young adults between the ages of 18 and 30 can take part in a program that helps them manage college, career, and relationships while seeking treatment. Care for young adults provides professional therapy as well as a community of peers with which to grow.
Luxury
If recovery in a resort-like environment is a priority, look for a luxury facility with upscale accommodations, state-of-the-art therapy, and gourmet meals. Different facilities offer varying amenities, but luxury rehabs tend to have a gym, swimming pool, and a masseuse on staff.
Executive
Industry professionals, including teachers, doctors, and first responders, might be hesitant to enter treatment for fear of damaging their careers. An executive program in Dallas offers confidential addiction programs for those who feel their job may be threatened.
Should You Travel for Drug and Alcohol Rehab in Dallas?
While many people choose to stay close to home for treatment, there are reasons to travel to a city like Dallas. Maybe you have family and friends located in Dallas and would appreciate their support. Perhaps you just need a change of scenery and a fresh start. If you live in a more rural area, traveling to a major city such as Dallas can also give you a wider variety of rehabilitation options than you may have closer to home.
Here are some things to keep in mind if you are considering traveling:
You prefer the climate of Dallas or need a change of scenery
You want to attend a particular facility or detox center
You have family or friends who live there and can provide support
Your insurance covers treatment in Dallas
Alcohol and Drug Laws in Dallas
The Jessica Sosa Act: The Texas legislature passed the Jessica Sosa Act in 2021, which allows bystanders who see someone overdosing to call 911 without fear of prosecution, even if they are carrying drugs. However, three conditions must be met:
The person is the first to call 911
They stay on the scene until first responders arrive
They cooperate with law enforcement and EMS
Naloxone Access Law: This bill allows anyone in Texas to purchase the drug Naloxone, or Narcan, in many pharmacies or online without a prescription. This drug can save lives when administered to someone suffering from an opioid overdose.
911 Lifeline Law: The 911 Lifeline Law protects a minor from being charged with alcohol possession or consumption if they call EMS to report a possible alcohol overdose. The person must be the first one to call 911, must stay on the scene until help arrives, and cooperate with EMS and law enforcement. Additionally, the law protects minors from being charged with the possession or consumption of alcohol if they report the sexual assault of another person or are the victim of a sexual assault reported by someone else to either a health care provider, law enforcement, or a Title IX coordinator or another employee of a college or university.
With so many accredited drug rehab centers in Dallas, you're sure to find the program that is the best fit for you. If you need help in choosing a rehab center or program, we're here to help. Call our confidential helpline at 800-405-1685 (
Who Answers?) . We're available 24/7 to answer all of your questions.