Expert Insights

With the famous SXSW concerts kicking off soon in the city of Austin, area residents brace for an influx of young concertgoers, traffic, long lines at the grocery stores, and unfortunately, drugs. While typical fears related to drug abuse and intoxication are shared by members of the public, law enforcement, hospitals and EMS workers, this year's outdoor festival scene could turn out to be particularly deadly, thanks to the presence of fentanyl in nearly every drug sold on the black market. Across the country, we have drugs like heroin, cocaine, Xanax, oxycodone, OxyContin, and even marijuana being sold by dealers who have laced their products with enough fentanyl to kill an entire town. Now that SXSW is here, I fear the nightly news reports will be packed with instances of fentanyl overdose and fentanyl-related deaths.

~ Natalie Baker
Top 4 Drug Rehabs in Austin
Every alcohol and drug rehab in Austin offers its own set of unique amenities, programs, and therapies. Evidence-based treatment is available at multiple inpatient centers in Austin. These facilities often provide a range of therapies, faith-based treatments, and outpatient options for recovery.
Below are the top four addiction treatment centers in Austin based on the following criteria:
Offering evidence-based treatment
Accreditation
Certifications
Client testimonials / reviews
Best Overall Rehab: Austin Drug and Alcohol Abuse Program (ADAAP)
An established, family-owned rehab center in Austin, Texas, ADAAP has been helping central Texans with addiction related issues since 1991. Patients of all ages can benefit from their intensive drug and alcohol abuse programs.

Treatment programs include:

Intensive outpatient treatment programs
Relapse outpatient treatment programs
15-hour drug offender education program
32-hour DWI intervention program
Aftercare programs

Location and contact information:
7801 N Lamar Blvd
Austin, TX 78752
(512) 454-8180
Holistic and Art Therapy: Infinite Recovery Drug Rehab
Infinite Recovery offers a full continuum of programs to support your long-term recovery. Whether you need a medical detox, inpatient or outpatient program, or dual diagnosis treatment for a co-occuring disorder, the Infinite Experience has got you covered.

Treatment programs include:

Intervention services
Detox
Residential program
Extended care (PHP)
Outpatient programs
Sober living
Alumni program

Treatment programs are supported by:

Joint Commission 563412
Better Business Bureau accredited
National Association of Addiction Treatment Providers (NAATP) member

Location and contact information:
1524 S I-35 Frontage Rd Unit 201
Austin, TX 78704
(844) 394-2593
Music Therapy: Recovery Unplugged
Recovery Unplugged Austin offers a full range of addiction treatment across its three facilities. Here, you'll find medical detox services, inpatient and outpatient rehab, medication-assisted therapy, and even music-assisted therapy.

Treatment programs include:

Access to detoxification
Inpatient treatment
Outpatient treatment
Medication-assisted treatment
Music-assisted treatment
Comprehensive behavioral rehab
Online treatment

Treatment programs are supported by:

Joint Commission accreditation)
Better Business Bureau accredited business
LegitScript certification

Location and contact information:
14109 FM 969
Austin, TX 78724
(855) 534-4289
Best Detox Clinic: Briarwood Detox
Briarwood Detox in Austin provides the highest levels of comfort and safety available. Their comprehensive approach to drug and alcohol detoxification can improve your opportunity for sustained lifelong recovery.

Treatment programs include:

Intervention assistance
Travel arrangements
Comprehensive personal assessment
Medical supervision and withdrawal management
Individual and group therapy
Recommendations and referrals for drug rehab

Treatment programs are supported by:

Joint Commission accreditation

Location and contact information:
11711 N Lamar Blvd
Austin, TX 78753
(512) 985-2138
Austin Alcohol and Drug Use Statistics
Austin is located in Travis County, Texas, where adult and teen alcohol and drug use are serious concerns. Substance use rates in Central Texas are consistently higher than in other parts of Texas and the United States as a whole.1 Austin substance abuse statistics of note include:1,2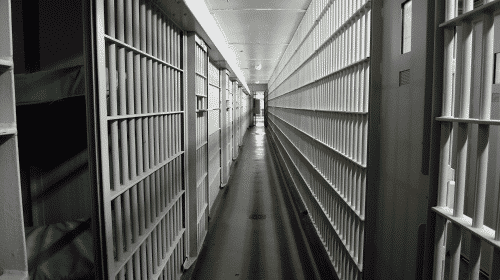 In 2015, 60% of Travis County Jail inmates had alcohol or drug problems.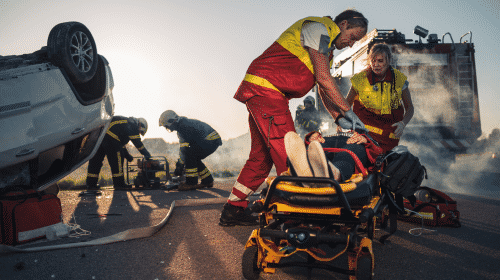 34% of Travis County traffic fatalities involved alcohol.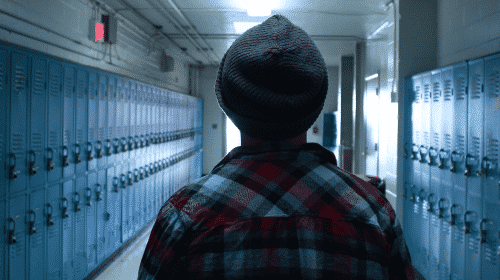 17% of high school students reported abusing a prescription drug in 2021.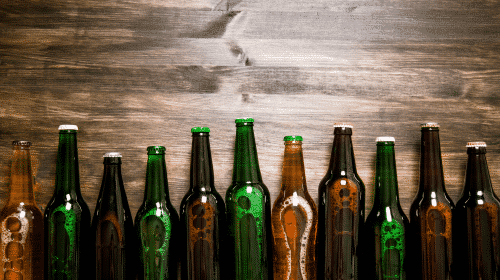 27% of Central Texans report at least one instance of binge drinking per month.
Over 5% of Central Texans report abusing prescription painkillers in the last year.
14% of Central Texans aged 12 and up reported using marijuana in the last year.
Cost of Drug Rehab in Austin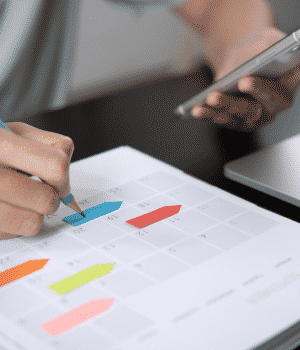 The cost of addiction treatment at Austin drug rehabs varies based on several factors, including:
The setting you choose (inpatient/residential vs. outpatient)
The specifics of your program (whether you need dual diagnosis treatment and/or other specialized services)
Duration of your program (30 vs. 90 days or longer)
Which insurance providers and plans the facility accepts
The features and amenities the facility offers (luxury accommodations and holistic therapies vs. standard features and approaches)
Whether the facility receives government funding
The location of the facility (private, secluded setting vs. inner-city setting)
Generally, outpatient programs are less costly than residential programs since outpatient care does not require you to pay for room and board. Luxury rehabs—those that offer private accommodations, holistic therapies, and other upscale features—typically also cost more than facilities that provide standard features and approaches.
Austin alcohol rehabs that receive city, state, or federal funding, as well as non-profit treatment centers, typically offer sliding-scale fees for individuals who qualify. These facilities may also offer other forms of payment assistance that can help make getting help significantly more affordable.
Low-Cost and Free Drug Rehab Centers in Austin
State-funded facilities and detox centers in Austin are funded by tax dollars. These facilities get money from the government through grants and other sources. Those funds allow them to provide free or reduced-cost services to people who would be otherwise unable to afford care.
To qualify for low-cost or free care at a state-funded facility, you may be asked to prove that you:
Are a legal resident of the United States
Are a citizen of Texas
Do not have insurance
Need reduced-cost or free services based on your income
Because state-funded facilities have limited capacity, you may need to wait for an opening to get into one of these treatment centers. Once enrolled, you'll receive quality, evidence-based care from credentialed and qualified professionals who will help you work toward recovery.
If you have health insurance, your plan can significantly reduce your costs. According to the Affordable Care Act, addiction treatment is an essential health benefit.3 As such, both health insurance providers must provide some degree of coverage for rehab. Whether you have private insurance, Medicare, or Medicaid, you can use your plan to help cover the cost of care.
However, not all Austin drug rehabs accept all forms of insurance. You'll need to verify your coverage with each facility to determine whether your insurance can help reduce your costs. Get help today at 800-405-1685 (
Who Answers?) if you have insurance questions.
How to Pay for Addiction Treatment in Austin
If you lack insurance or do not qualify for free or reduced-cost care, you can still get help.
Many facilities offer payment options and financial assistance resources that can help spread out the cost of treatment or reduce the cost of your care.
Choose a Program That Offers Payment Plans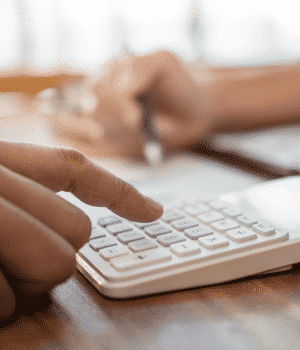 Some drug and alcohol rehab centers in Austin offer payment plans, which work much like the type of financing you'd get if you were to apply for a loan. Payment plans may be offered by the facility itself or through a third-party lender who creates a loan package for you.
To get approved for a payment plan, you'll need to provide proof of income along with your credit history. If you qualify for this type of financing, you'll make regular payments toward the total balance of your costs until you've paid off your loan. Typically, payment plans allow you to start making payments after your program ends.
Apply for a Scholarship
If you need help covering the cost of drug rehab in Austin, you may be able to get a scholarship that helps cover your costs. Certain facilities offer their own in-house scholarships, while others award funds provided by third-party foundations. A scholarship may cover either a portion or the entirety of your total program costs, depending on the facility and funding organization.
To apply and get approved for a scholarship, you'll need to demonstrate significant financial need. You'll likely also need to provide information on any other steps you've taken to obtain financial aid. Generally, scholarship applications also involve a screening to determine whether you meet application requirements.
Find a Sliding-Scale Program
Sliding-scale programs make addiction treatment more affordable by basing costs on your ability to pay. To determine your out-of-pocket costs, these programs consider your income, financial obligations, and other situational factors. But to qualify for reduced-cost services, you'll first need to provide proof of income. If the facility determines you can only afford to cover a small portion of your care, that's all you'll ultimately need to pay.
Addiction Treatment Settings
Your addiction status, history of substance use, financial situation, and other factors will determine whether inpatient or outpatient care is best for your needs. Each setting is designed to accommodate people with varying severities of addiction and/or mental health concerns.
Here's what you should know about inpatient versus outpatient care and the benefits of each setting:
Medical Detox is the process of removing all drugs and alcohol from your system. A professional detox can help you manage your withdrawal symptoms and keep you comfortable and safe during withdrawal.
Inpatient addiction treatment, also known as residential rehab, involves living at the facility for the duration of your program. Depending on your needs, that may be anywhere from 30-90 days or longer if your team deems it necessary.
Partial Hospitalization Programs (PHPs) provide several hours of addiction therapy per day. You'll likely attend five to seven intensive weekly sessions while participating in a PHP.
Intensive Outpatient Programs (IOPs) are a step up in intensity from standard outpatient treatment. IOPs involve three to five weekly sessions and several hours of therapy per week.
Standard Outpatient Treatment is the least intensive and typically involves one to two weekly meetings and a few hours of weekly therapy.
Aftercare is a form of ongoing support that can help you maintain your sobriety and helps prevent relapse. You may continue going to therapy and/or attend support groups.
Specialized Drug Rehabs in Austin
There are many types of alcohol and drug rehabs in Austin, some of which focus on providing specialty services or unique approaches to care.
Holistic Austin drug rehabs take a "whole person" approach to addiction treatment. This means they focus on treating both the body and mind to provide a comprehensive approach to healing. These programs often also provide unique therapies, such as yoga, meditation, equine therapy, massage therapy, acupuncture, nature therapy, and wilderness therapy.
Christian and faith-based rehabs provide a spiritual foundation for substance abuse recovery and incorporate religious philosophies. These programs focus on addressing people's medical and spiritual needs as they work through their recovery.
Luxury facilities provide many of the same addiction therapies as standard rehabs. But unlike standard addiction treatment centers, luxury facilities also provide access to a variety of upscale amenities and, often, holistic therapies. These may include luxurious, private accommodations, concierge services, gourmet meals, pools and spa treatments, and recreational facilities and outings.
Executive programs cater to the unique needs of professionals with addiction and/or mental health disorders. Many working professionals, especially those in high-level positions, fear job loss or negative career repercussions as a result of going to addiction treatment. Many also fear damage to their reputation and are hesitant to seek help as a result.
Dual-Diagnosis treatment is for people with addiction who also have a co-occurring mental disorder, such as major depression, anxiety, posttraumatic stress disorder (PTSD), bipolar disorder, panic disorder, and others. It's estimated that approximately one in four individuals with a substance use disorder also lives with a co-occurring mental health disorder.4
Types of Addiction Therapy Used in Rehab
Drug and alcohol rehabs in Austin use a variety of addiction therapies to help people work toward recovery. Depending on the facility and their approach to treatment, any of the following therapies may be offered.
Cognitive Behavioral Therapy (CBT) is a form of talk therapy in which individuals and counselors work to identify thought patterns that lead to unwanted behaviors. CBT is often used to address both substance use and mental health disorders and is frequently combined with other therapies. As a blend of cognitive therapy and behavioral therapy, CBT helps people learn how to solve their problems by teaching them to examine both their thoughts and actions. Ultimately, this form of therapy helps people learn how to modify beliefs and resulting actions in a healthy way.
Dialectical Behavior Therapy(DBT) is an evidence-based psychotherapy that helps people with mental health conditions and substance use disorders. In DBT, patients focus on accepting and validating uncomfortable feelings and beliefs and learning skills to change unwanted thoughts and behaviors.9
Motivational Enhancement Therapy (MET) is a form of counseling designed to evoke your intrinsic motivation to change.10 MET helps people work through resistance to treatment and encourages people to believe in their ability to change and accomplish their goals. This type of therapy also helps people learn how to develop and express empathy and recognize disparities between their thoughts and actions.
Contingency Management (CM) can be a highly effective approach to treating substance use and mental health disorders. This type of behavioral therapy focuses on reinforcing or rewarding people for positive behavioral change.11 Incentives can vary based on the treatment program but often involve some form of monetary reward or prize for the completion of treatment milestones.
Group Therapy offers several benefits for people working toward addiction recovery, including peer support and reduced isolation in treatment. Therapists, psychiatrists, and counselors deliver this type of therapy in a small group setting of individuals who share common problems. Skill development, CBT, and education may be included in group therapy sessions.
Family Therapy involves family members or other loved ones in your addiction recovery process. This type of therapy is designed to teach family members about the important, supportive role they play in your recovery from substance abuse. Treatment sessions target the family as a whole rather than just the individual receiving addiction therapy. Building a supportive connection between family members via therapy can help strengthen your ability to heal from addiction.
Should You Travel for Drug and Alcohol Rehab in Austin?
You may want to travel to drug rehabs or detox centers in Austin if getting out of your day-to-day environment will help you focus more intensely on your recovery. Removing everyday social situations, triggers, and stressors from your life may help you better commit to your addiction treatment program. Traveling to a drug or alcohol rehab in Austin may also be right for your needs if your insurance covers treatment at a facility in the city.
Here are some things to keep in mind if you are considering traveling:
You prefer the climate of Austin or need a change of scenery
You want to attend a particular facility or detox center
You have family or friends who live there and can provide support
Your insurance covers treatment in Austin
Alcohol & Drug Laws in Austin
Texas Good Samaritan Overdose Prevention Law: This statute provides legal protection for individuals who witness a suspected overdose and call 911 to get help. However, the law only protects people who have small quantities of illicit substances and those who have not called 911 for an overdose in the last 18 months. People with felony convictions and individuals who've previously benefited from this law are also not protected. If you're involved in a situation wherein you believe someone is overdosing, call emergency medical personnel immediately, as your call may save a life. You do not have to worry about a drug-related arrest or conviction because this law protects you from legal action.
Sandra Bland Act: This law provides for rehabilitation for individuals arrested or convicted of non-violent crimes. Per this statute, Texas criminal justice officials must work to identify people with suspected substance use concerns and divert these individuals to an appropriate treatment facility rather than incarcerate them.
Treatment for Those Arrested or Convicted for Non-Violent Infractions: Senate Bill 1849 requires Texas jails to promptly identify substance use concerns or suspected mental illnesses in individuals arrested for or convicted of non-violent crimes. This law stipulates that inmates who meet the criteria for a substance use or mental health disorder must be diverted to an appropriate facility.12
Marijuana Laws: Texas law is among the strictest in the country regarding marijuana. Recreational use and growth are illegal, and medical use is legal but heavily regulated. Penalties for the use, growth, possession, or sale of marijuana range from 180 days in jail and a $2,000 fine to life imprisonment and a $50,000 fine.
There are dozens of accredited alcohol and drug rehab centers in Austin, which can make finding the right program a bit overwhelming. If you need assistance choosing the best facility and program for your needs, we're available 24/7 to help. Please call our confidential helpline at 800-405-1685 (
Who Answers?) to get the help you need, today.