Expert Insights

Recently, I read an article about a neuroscience researcher from The University of Texas at Arlington winning a three-year grant from the National Institute on Drug Abuse. Linda Perrotti, who is a psychology professor, is researching the differences in somatic, emotional, and motivational responses between males and females after they stop using morphine. According to the professor, her study is looking to develop data related to the ways females experience drug use, addiction, and recovery. I think this will be a very valuable study, particularly when it comes to figuring out how pregnant women are impacted by addiction.

~ Natalie Baker
Top 4 Drug Rehabs in Arlington
Every alcohol and drug rehab in Arlington offers its own set of unique amenities, programs, and therapies. Evidence-based treatment is available at multiple inpatient centers in Arlington. These facilities often provide a range of therapies, faith-based treatments, and outpatient options for recovery.
Below are the top four addiction treatment centers in Arlington based on the following criteria:
Offering evidence-based treatment
Accreditation
Certifications
Client testimonials reviews
Millwood Hospital
Millwood Hospital provides comprehensive inpatient and outpatient addiction treatment for people of all ages. In addition, Millwood Hospital offers a TEA-accredited school for children who are currently enrolled in elementary through high school and specialized care for senior citizens.

Treatment programs include:

Acute mental health care
Substance abuse treatment
Intensive outpatient (IOP)
Partial hospitalization (PHP)
Adult dual-diagnosis program
Telehealth services
Treatment for adults, seniors, children, and adolescents

Treatment programs are supported by:

Joint Commission accreditation

Location and contact information:
11 N Cooper St
Arlington, TX 76011
(817) 476-7975
Greenhouse Outpatient Treatment Facility
Located in the Dallas-Fort Worth metro area, Greenhouse Treatment Center offers high-quality addiction treatment. You'll have access to standard outpatient programs that are more flexible and less intensive than other partial hospitalization programs (PHPs) and intensive outpatient programs (IOPs).

Treatment programs include:

tandard outpatient care
Telehealth addiction treatment
Veteran and first responders services
LGBTQ+ support
Christian recovery program
Individual, family, and group therapy
12-step groups
Sober living community

Treatment programs are supported by:

Commission on Accreditation of Rehabilitation Facilities (CARF) accreditation
Licensed by the Texas Department of State Health Services
National Association for Behavioral Healthcare (NABH) member
Compliancy Group HIPAA Seal
Better Business Bureau A+ Rating

Location and contact information:
2301 Avenue J
Arlington, TX 76006
(817) 440-7310
HOPE – Helping Open People's Eyes Inc.
HOPE – Helping Open People's Eyes Inc. is a provider that focuses on substance abuse treatment services. They offer standard outpatient programs as well as intensive outpatient programs (IOPs).

Treatment programs include:

Outpatient program
Intensive outpatient treatment (IOP)
Individual and group counseling
Motivational interviewing
Relapse prevention and aftercare
Case management

Treatment programs are supported by:

Location and contact information:
1221 California Ln
Arlington, TX 76015
(817) 557-6880
CleanSlate Outpatient Addiction Medicine
CleanSlate uses medication-assisted treatment (MAT) and individualized treatment planning to help those who are battling opioid and alcohol addictions. In addition to medication, they offer several programs and a variety of therapies and counseling to support your recovery.

Treatment programs include:

Outpatient addiction treatment
Opioid addiction treatment program
Alcohol addiction treatment program
Behavioral and mental health program
Women's addiction treatment services
Nicotine addiction treatment
Individual and group therapy
Dual-diagnosis counseling
Telehealth services

Treatment programs are supported by:

Commission on Accreditation of Rehabilitation Facilities (CARF) accreditation

Location and contact information:
2912 Kraft St #30
Arlington, TX 76010
(817) 835-9234
How Does Arlington Compare in Alcohol and Drug Use?
If you or someone you love is struggling with an addiction, there are many drug rehabs in Arlington, Texas and alcohol rehabs in Arlington, Texas, that can help. From inpatient and outpatient to Christian rehabs and free rehabs, you have countless options for substance abuse treatment.
Despite the large population in the area, few city or county-wide community health surveys have been conducted regarding substance abuse. However, looking at overdose reports from the Center for Disease Control, we can see that Tarrant County, the seat of Arlington, has seen an increase in drug and alcohol-related overdoses in recent years. Here are some more statistics related to drug and alcohol misuse in Arlington:2,3,4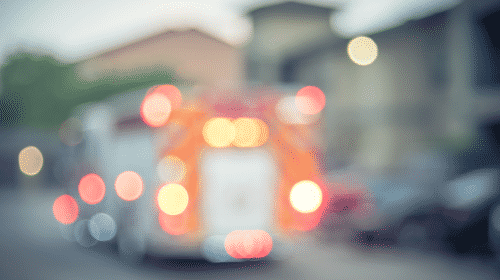 There were a total of 1,334 overdoses in Arlington between 2018 and 2020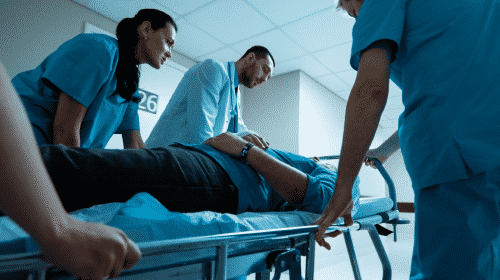 Accidental drug overdoses nearly doubled between 2018 and 2020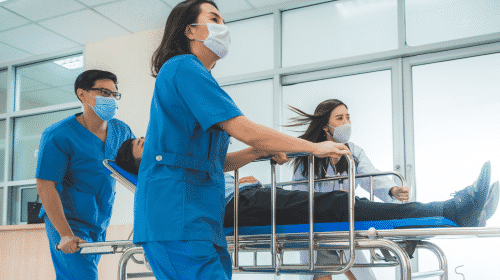 Alcohol-related deaths spiked from 8.9% per 100,000 in 2018 to 10.5% in 2020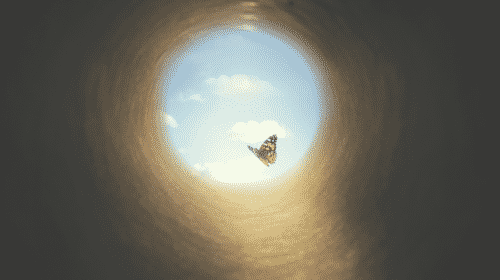 Arlington saw 20 fatal overdoses in 2020, another 28 in 2021, and there were 12 in by June of 2022
Methamphetamines cause the biggest drug problem in the state, which is particularly troubling considering the lack of medication-assisted treatment (MAT) available for meth
How Expensive is Drug Rehab in Arlington?
When looking for addiction treatment in Arlington, the price you pay depends on a few different factors:
If you need to detox and the level of medical assistance and supervision you require
If you have private health insurance or if you will be a self-pay client
The location of the rehab that you're interested in
Whether you want access to deluxe amenities like on-site spas and sports facilities
How long do you need to spend in intensive outpatient or residential inpatient care
Regardless of the level of care, you require and your financial situation, there are dozens of rehabs in the area that work with people in need of substance use treatment.
Are There Low-Cost and Free Drug Rehab Centers in Arlington?
State-funded rehabs in Arlington can offer a range of services, with some catering to one specific group and others providing a continuum of care services to people of all ages, backgrounds, and levels of addiction. These rehabs are funded by federal and local programs such as Medicare, Medicaid, and Substance Abuse and Mental Health Services Administration (SAMHSA) block grants.
According to SAMHSA, Arlington and the surrounding towns are home to:1
To qualify for assistance from these programs, people generally need to be low-income and in need of addiction treatment. Different rehab centers will have their requirements, so call their intake counseling team to determine what type of assistance you might be able to receive towards getting treatment.
Community and faith-based organizations might offer other financial assistance for rehab.
Does Insurance Cover Rehab in Arlington, TX?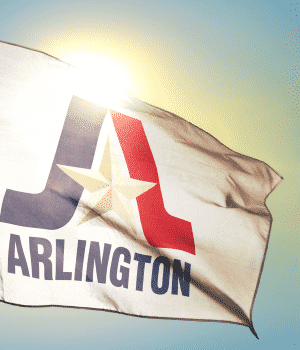 Passed in TX, the ACA's Mental Health Parity and Addiction Equity Act made it so that health insurance providers must cover addiction treatment to the same extent they do medical care. Additionally, substance abuse treatment was added to the list of 10 essential health benefits. There are multiple types of health insurance coverage, typically available through employers or government programs.
Private Insurance
Private health insurance includes carriers such as Aetna, Blue Cross Blue Shield, Insignia, and United Health Care. The US open health insurance marketplace, healthcare.gov, can help you find a plan if you meet certain qualifications based on life events or income.
Insurance coverage can help you pay for most if not all of your rehab services, depending on your situation. There may be co-payments for inpatient stays and prescriptions. The best way to determine what type of rehab you can get into with your private insurance is to speak with the intake coordinators at your chosen facility, who can verify your coverage.
Medicaid
Medicaid is a federally and state-funded health insurance program designed to help low-income people access medical services. Medicaid can cover most if not all rehab services, including qualified inpatient rehabs. Not all amenities will be covered by insurance, though therapies and medications tend to be. Speak with your chosen rehab center to figure out what you qualify for.
Medicare
Medicare is similar to Medicaid in that it covers services for people within a certain income bracket, but it's designed for disabled individuals who are over 65. Medicare can pay for rehab services such as semi-private lodging, medications, nursing, and other medical needs.
Does My Insurance Plan Cover Substance Addiction Treatment?
Private and public health insurance plans do cover many rehab services. If you need help getting started finding a place that takes your insurance, give us a call at 800-405-1685 (
Who Answers?) and speak to an insurance verification agent who can point you in the right direction.
The best way to determine your health insurance coverage for rehab services is to call the number on the back of your insurance card. This should connect you to an insurance agent who can explain the details of your plan and provide referrals to eligible providers within your network. You can also reach out to your intended rehab center and ask their intake team to verify your insurance coverage for you.
How Do You Pay for Addiction Treatment in Arlington?
Often, people pay for rehab services using private or public health insurance. Don't be discouraged if you're seeking treatment and are unable to pay, as numerous treatment centers are willing to help people in your situation. If you have your heart set on a rehab center that you'll have to pay for out of pocket, consider crowdfunding or asking friends and family to contribute.
There are also organizations throughout the country and Texas that have programs you might not be able to find with a quick Google search. You can call the MHMR of Tarrant County, a government program to connect residents with addiction treatment and other services. You can also reach out to your chosen rehabs and ask if they offer sliding fee scales or rehab scholarships.
Choose a Program that Offers Payment Plans: A payment plan takes the total cost of services and breaks it down into manageable monthly or annual payments. You can ask your chosen rehab's intake director if they'll be able to accommodate you with a payment plan.
Apply for a Rehab Scholarship: In extreme need-based cases, rehab centers may offer to pay for some or all of your treatment services. This is a last-resort option for people who have absolutely no other way to pay for services and are in desperate need of addiction treatment. If this sounds like you, ask the director of your chosen facility if there is any way they could offer you a rehab scholarship.
Find a Sliding Scale Rehab Program: A sliding-fee-scale rehab offers income-qualifying patients the opportunity to pay fees based on their income and family size instead of a flat rate. You can find out if a facility has a sliding scale program by simply calling and asking.
Popular Alcohol and Drug Rehab Centers in Arlington, Texas
Out of the many treatment centers we found around town, here are a few to give you an idea of where to start.
Millwood Hospital's Excel Center of Arlington
The Millwood Excel Center offers a full continuum of care for behavioral disorders. They also have Excel centers in Fort Worth, Lewisville, and Willow Park.
Millwood Hospital's multidisciplinary team can provide care for those with a dual diagnosis of substance abuse and mental health disorders. In addition to 24/7 residential treatment, they offer an intensive outpatient program (IOP) and partial hospitalization program (PHP), both available as remote telehealth programs.
Arlington HOPE
Arlington HOPE is a substance abuse recovery program in southern Arlington that offers a full range of outpatient addiction care services, including case management and referrals to support groups. They provide a 12-step approach as well as cognitive behavioral therapy (CBT), motivational interviewing, and relapse prevention counseling. This center works with court referrals and accepts state and federal insurance.
JPS Health Center Central Arlington Behavioral Health
At JPS, residents of North Texas can utilize one of the various outpatient clinics to receive addiction treatment, including their Central Arlington Behavioral Health branch. They work with a variety of insurance groups, including Aetna, Beacon, STAR, CHIP, TRICARE, and the ACA healthcare marketplace insurance groups. JPS Health Center is determined to provide care regardless of financial situation and works with uninsured clients who must self-pay by offering a steep discount on the cost of service.
Animo Education and Counseling
The Animo program offers drug education and outpatient counseling programs for people in Arlington. They work with state and local authorities to help people adhere to court orders such as mandatory driver education after a DWI and have a state-approved Drug Offender Education Program (DOEP). Their intensive and supportive outpatient care programs employ the 12-step method to help clients get back on their feet after addiction.
Choosing the Right Level of Care
Whether you need outpatient treatment or intensive therapy in a structured environment, there is a rehab option for you in Arlington.
Inpatient Rehab in Arlington
Inpatient rehab programs offer a highly-structured setting that revolves around the holistic processes that contribute to your recovery. For example, a patient's daily schedule will typically include:
A set time for everyone to wake up
Communal dining is offered at specific times, usually breakfast, lunch, and dinner, with access to a healthy snack bar
Early morning therapy sessions followed by recreational therapy like art or sports
Afternoon therapy sessions, then time to socialize with other patients or your friends and family
Evening meeting and lights out
This type of routine-building is a fundamental tool in breaking free of addiction, as you begin to create a healthier structure on which to base your daily life when you graduate from rehab. Factors such as proper sleep hygiene and eating at the same time of the day can be very beneficial to a mind recovering from the trauma of being addicted to and detoxing from chemicals.
It might be helpful to seek treatment for substance use in a facility that caters to your specific demographic, such as rehab for women. You can find a range of rehab programs in Arlington and the surrounding Fort Worth and Dallas areas. Some facilities offer on-site fitness centers, pools, and/or spas, or large lots to spend time with nature. These rehabs may even offer equine therapy if they have access to horse trails.
Partial Hospitalization Programs
Partial hospitalization programs (PHPs) are available for those who need medical detox and/or intensive, evidence-based therapy but aren't able to relocate to an inpatient community. These programs allow you to utilize the clinical setting for supervised medical treatment for several hours a day and engage in counseling and support groups while returning home at night.
Intensive Outpatient Programs
Intensive outpatient programs are among the most, well, intensive forms of outpatient therapy, with several hours of participation requiring several days per week. These programs typically offer morning and evening schedules, allowing you to work around your treatment needs. These programs are fantastic for people who have recently graduated from inpatient rehab and need a bridge to help them adjust to normal life outside of rehab while maintaining sobriety.
Standard Outpatient Rehab in Arlington
Standard outpatient care focuses on long-term recovery and relapse prevention. These programs offer a range of individual counseling and group therapy sessions that focus on:
Drug education
Self-improvement
Life skills coaching
Self-esteem building
Relapse prevention
Many people supplement their outpatient addiction treatment with support group meetings through groups like Alcoholics Anonymous (AA), Narcotics Anonymous (NA), and SMART Recovery.
Online and Telehealth Addiction Treatment
Virtual mental health and substance abuse services are rapidly growing in popularity, offering users the chance to receive counseling and medication deliveries from the comfort of home. Remote rehab services include phone and video call therapy, online health assessment, and access to a community of people also seeking recovery from addiction.
Medical Detox Services for Withdrawal Management
If you are addicted to certain substances like alcohol, cocaine, heroin, prescription painkillers, or anxiety medication, you may need medical assistance to detox safely. These substances can cause a bevy of extremely uncomfortable and even deadly withdrawal symptoms like seizures.
Medical supervision and access to comforting medications are needed in this instance for the duration of detox, which can take up to two weeks depending on the substance and length of time you use it. Medications such as pain relievers, sleep aids, and IV fluid support are typically given to patients until they finish detoxing.
This is but the first step in recovery, however. Once you've completed a detox program, you must seek behavioral addiction therapy from either inpatient or outpatient sources. Many detox programs coordinate transportation between the detox facility and your chosen inpatient rehab or have a continuum of care services that facilitate all stages of addiction treatment.
Finding Specialized Rehab in Arlington, Texas
If you fit a certain demographic, it might improve your experience to go to rehab with like-minded individuals in a rehab designed just for you. There are several types of demographic-specific rehabs in and around Arlington.
Veteran Rehab
Vets from any era can benefit from the camaraderie found in a rehab designed to care for the people who defend our nation. These are typically dual diagnosis rehabs, capable of caring for substance use issues as well as mental health disorders like PTSD.
LGBTQ+ Rehab
People in the LGBTQ+ community have a special set of challenges, such as the emotional fallout of family dynamic issues and repressed homophobia or transphobia, when facing recovery. These rehab centers focus on compassionate inclusivity, making sure that anyone, regardless of gender identity or sexual orientation, has a safe space to embrace their recovery.
Men-Only Rehab
Rehab for men is designed to foster a sense of brotherhood, where men can learn to lean on each other through crisis instead of isolating and turning to behavioral and substance addictions. These programs may provide access to sports facilities, sober outings, and career support.
Women-Only Rehab
Women with substance abuse disorders may wish to participate in rehab programs that exclude men, especially if they've experienced trauma at the hands of a man, such as sexual or domestic abuse. These facilities may also provide space and programming for women to reunite with their children or allow families to bunk together in residential rehab.
Teen Rehab
Teenagers are at a high risk of addiction. Thankfully there are several programs in Arlington designed for people ages 12-18. These rehab programs help teach life skills, such as how to balance the pressure of education, blossoming resumes, and social pressure without relying on drugs or alcohol to cope.
Should I Travel to Arlington, Texas, for Drug and Alcohol Rehab?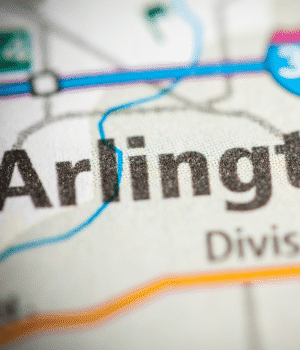 If you love the Lone Star state, with its year-round sun and wide-open ranges, rich in wildlife and opportunities for recreation, you might enjoy spending your rehab in Arlington. Activities like fishing, biking, bird watching, and camping are all plentiful at nearby Cedar Hill State Park and the AT&T Stadium, formerly Cowboys Stadium, home of the Dallas Cowboys. Read on to learn about different places around Arlington that you might enjoy visiting.
Neighborhoods in Arlington to Consider for Treatment
Arlington has several lovely neighborhoods to call home, with a range of fun activities and social centers to enjoy. One of the best neighborhoods overall is Viridian, with its proximity to must-see Texas sites like the AT&T Stadium, numerous water parks such as the largest year-round park in North Texas, Epic Waters indoor park, and Legoland Discovery. There are several treatment centers in the area of Viridian, including Millwood Hospital's Excel Center.
If you want to be close to downtown, choose a home in East Arlington. This neighborhood has a wealth of green, natural spaces and is more affordable than downtown and Viridian but is close enough for an easy commute. Downtown Arlington is home to many local resources, including the county's MHMR behavioral health program.
People looking for rental property might have an easier time in the southwestern Pantego neighborhood, known for its wealth of multi-level condominiums, apartment buildings, and townhomes. There are also many restaurants and vintage shops in Pantego, as well as a Walmart supercenter, so you won't have to travel far to have a good time and get what you need. This neighborhood is near the HOPE rehab center mentioned above.
Alcohol and Drug Laws in Texas
The state of Texas, most like others, has enacted various substance abuse laws to help prevent overdoses and drug abuse and offer solutions to people in need of help with addiction.
Texas Good Samaritan Laws: In addition to Good Samaritan laws that protect people who call for emergency services when they witness a medical emergency from being prosecuted, Texas has two directly related to substance abuse. The Underage Drinking Good Samaritan Law protects you if you're underage and found drinking or in possession of alcohol when seeking medical assistance if certain circumstances are met.5
The Opioid Antagonist Good Samaritan Law offers a level of immunity, if circumstances permit, for those requesting assistance for suspected opiate overdoses.
Treatment Alternative to Incarceration Program (TAIP): The Treatment Alternative to Incarceration Program is designed to help rehabilitate people when they make a mistake while under the influence of substances, without jail time, depending on the circumstances of the crime committed. Depending on your ability to pay for services, you may be found medically indigent, and the state would then cover services. Services in TAIP include:

Day Treatment Program (DTP)
Intensive Day Treatment Jail (IDTJ), which is offered within the Tarrant county jail
Intensive Outpatient Program (IOP)
Relapse Program
Cognitive Program
Substance Abuse Felony Punishment Facility (SAFPF), a long-term residential program
Substance Abuse Aftercare Unit
The day treatment program is offered for people over the age of 17 without a dual diagnosis or need for detox. This program is based out of the Fort Worth corrections office.
Aftercare Options for Relapse Prevention
Once you've graduated from your chosen rehab, relapse prevention needs to remain the core of your focus as you travel through life. Aftercare options such as support groups like Narcotics Anonymous (NA) or Alcoholics Anonymous (AA) can provide a supportive environment to share your troubles with a community of people who understand and have been there before.
Individual therapy is a great solution for long-term recovery, with a mental health and addiction counselor who can provide ongoing drug education and behavioral therapies like cognitive behavioral therapy (CBT). Behavioral therapies, including dialectical behavioral therapy (DBT), are invaluable to a successful recovery, as they help you re-learn how to respond to triggers faced in everyday life. There are many aftercare options:
Sober living homes
Ongoing counseling, either in the form of support groups or individually
AA and NA or other 12-step group meetings
The SMART recovery program
Step-down care can help you plan your recovery journey and gradually lower your addiction to substances from a severe level to complete sobriety
No matter your stage of addiction, we're here to help. Rehab counselors are standing by 24/7 to answer your questions, so call 800-405-1685 (
Who Answers?) now to get started on your path to recovery.